Marvel boss, Kevin Feige closed the Disney Investor Day event with lots of news about the studio's film and television properties. One of the biggest reveals was that Marvel is officially working on a Fantastic Four MCU movie.
The news comes after Disney's acquisition of 20th Century Fox in which the publisher rights to some of the comic book giant's most loved characters reverted back to Marvel. The reboot will be directed by Jon Watts, who helmed Spider-Man: Homecoming and Spider-Man: Far From Home.
While there's essentially no further information besides the director's name and a teaser logo, having Marvel's First Family as part of the MCU is exciting news.
Jon Watts will direct the new feature film for Marvel's First Family, Fantastic Four! pic.twitter.com/Eu26ghxbGT

— Marvel Studios (@MarvelStudios) December 11, 2020
Created by Stan Lee and Jack Kirby, the Fantastic Four made their comic book debut in 1961 and helped to usher in a new level of realism in the medium.
Since their introduction, Mister Fantastic, the Invisible Woman, the Human Torch and Thing have been portrayed as a somewhat dysfunctional, yet loving, family. Breaking convention with other comic book archetypes of the time, they would squabble and hold grudges, and eschewed anonymity in favour of celebrity status.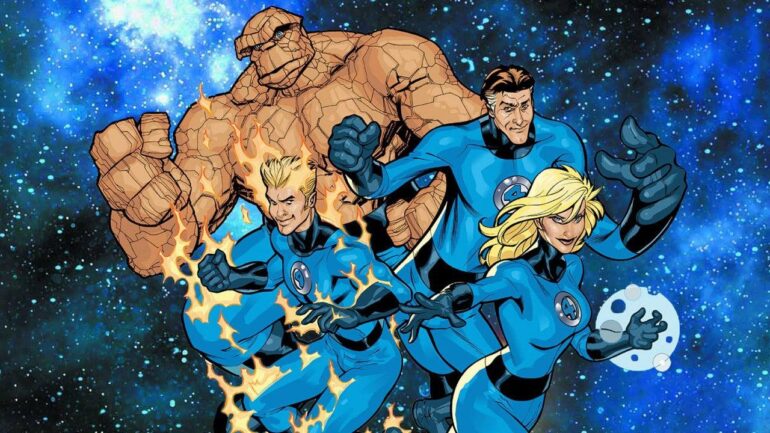 The Fantastic Four have received various film adaptations in the past, including Tim Story's 2005 movie which starred Ioan Gruffudd, Jessica Alba, Chris Evans, Michael Chiklis and Julian McMahon. It was followed by a sequel, Fantastic 4: Rise of the Silver Surfer in 2007. The title was rebooted in 2015 but the film, directed by Josh Trank, was slammed by fans and critics.
Marvel Studios has yet to announce a date for the Fantastic Four MCU movie.