Giant Freakin Robot recently announced that Keanu Reeves has signed with Regency Entertainment to reprise his role as Kevin Lomax in The Devil's Advocate 2. If sources close to (GFR) are believed, then the John Wick and Matrix star would return as the son of the Devil, Kevin Lomax. The character is one of the most interesting in Reeves' filmography.
RELATED: Keanu Reeves Is The New Batman
The original film was directed by Taylor Hackford and released in 1997. The film was based on a 1990 book written by Andrew Neiderman. The Devil's Advocate received modest to mixed reviews but did well at the box office. The film was a supernatural thriller and horror story with Reeves staring as Kevin Lomax, a gifted young lawyer from Florida who joins a prestigious law firm. The firm is run by John Milton (Al Pacino). It won the Saturn Award for Best Horror Film.
After moving to New York and joining the new law firm, Lomax's wife, Mary Ann, played by Charlize Theron, starts to experience disturbing visions. Eventually, Lomax discovers that Milton is not who he says he is but is, in fact, the devil. Lomax also discovers that Milton is his father.
The film has become a mini-classic in the thriller and horror genres. Keanu has good chemistry on-screen with Pacino. Al is iconic in the role. He throws himself fully into character as Milton, revelling in the character's mind games and deceptive nature. Milton has memorable lines and dialogue throughout the film.
RELATED: It Finally Happened! Keanu Reeves Gets Super Angry at Rude 'Fan'
The Devil's Advocate has thoughtful themes like good versus evil, greed, ambition, virtue versus vice. It weaves all these topics into an exciting and captivating storyline that's capped off by excellent performances, especially from Al Pacino and Charlize Theron as Mary Ann.
News of a sequel will come as good news to fans of the genre and the film. There have been unsuccessful attempts at adapting a prequel series for television, but something has yet to materialize. While Reeves is reported to return, there has been no confirmation if any other stars, like Pacino or Theron, will return to their roles.
The Devil's Advocate 2 would benefit Hollywood. The astronomical budgets for superhero films mean there is little room for failure. These giant franchise films must recoup considerable amounts to cover production and marketing costs. The losses incurred from recent films like Blue Beatle and The Flash affect budgets for actors and technical staff.
Hollywood should lean into smaller films with low production budgets that can potentially make significant returns at the box office. Giant Freakin Robot speculates that might be what Hollywood is doing. Warner Bros. might be looking at other properties in genres outside of comic book movies to fill the financial void.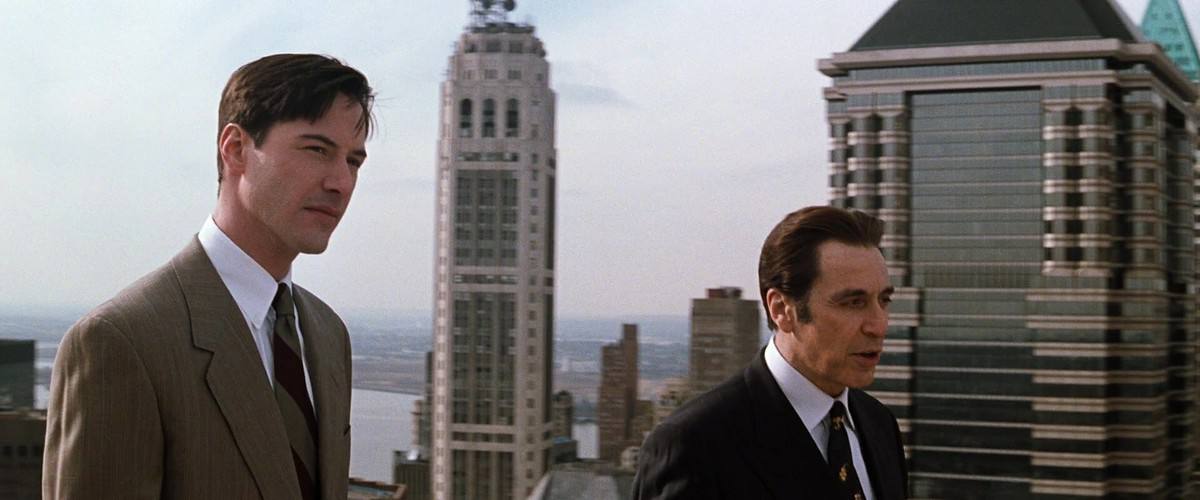 RELATED: Could Keanu Reeves Be The Perfect Fit For MCU's Ghost Rider?
The original Devil's Advocate had a modest budget but made over a hundred million at the box office. Smaller properties like The Devil's Advocate are potential money makers, mainly if the studios can feature the original cast members or at least the principal star, like Keanu Reeves. The John Wick star has enormous consumer drawing power and could help a new Devil's Advocate find an audience eager to watch the actor in films apart from John Wick and The Matrix.
TL;DR
There are reports of a sequel to 1997's The Devil's Advocate.
Reports suggest that Keanu Reeves has signed to return as Kevin Lomax in The Devil's Advocate 2.
What do you think? Are you excited about a sequel to The Devil's Advocate? Comment Below.