The first trailer for Netflix's The Devil All the Time, a dark Southern gothic drama directed by Antonio Campos, has arrived and shows off its star power with Tom Holland, Robert Pattinson and Sebastian Stan featuring.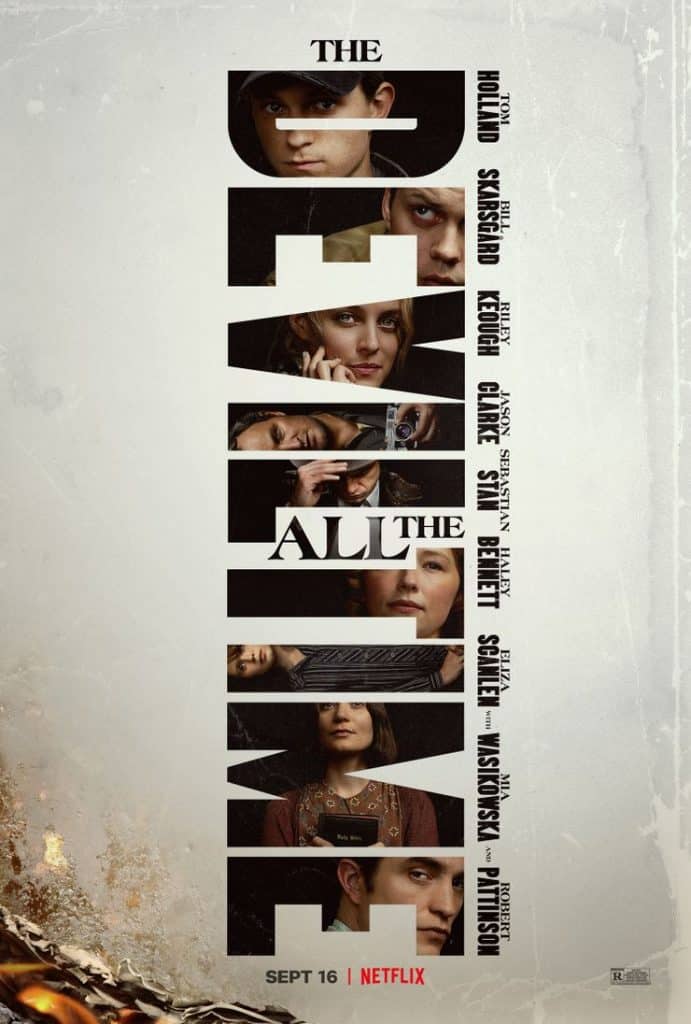 The film, which is based on the 2011 award-winning Donald Ray Pollock novel of the same name, follows Holland's character, Arvin, who strays away from his beliefs and into darkness when his father gifts him with a gun for his birthday. Along the way, his journey through the backwoods of the Ohio town brings him into contact with an unholy preacher and a corrupt sheriff.
Antonio Campos' Netflix flick is set after World War II and the trailer is paved with unsavoury characters and creepy handmade crosses throughout.
The film is probably Tom Holland's darkest work to date.
"I was really eager to work with Antonio because his previous films that I've seen are very raw," said Holland. "I guess it was the challenge of doing a different accent, playing the rural kid, a period film, a new director. Everything ticked the boxes for me."
The massively talented cast of Netflix's upcoming movie includes Bill Skarsgård (Pennywise), Mia Wasikowska, Haley Bennett, and Eliza Scanlon playing other sinister characters in the strange town.
The film has been in the works for a long time. Ironically, Sebastian Stan replaced Chris Evans who was due to star in the project but had to drop out because of scheduling conflicts.
The Devil All the Time debuts on Netflix on September 16.