After critical praise for 2015's Until Dawn, Supermassive Games has struggled to replicate the same success with its interactive drama survival horror video games. Hidden Agenda was underwhelming and the first title in The Dark Pictures Anthology, Man of Medan, was barely entertaining. Little Hope, the second game in the anthology, refines the interactive experience (making it more communal) and delivers a slightly better story. And that's a very good start.
Have you ever watched a horror film and cringed at the bad decisions that the characters make? You know, taking a shower at an inconvenient time or wandering down a dark hallway knowing there might be a killer lurking around. Well, with The Dark Pictures Anthology, Supermassive Games is offering gamers the opportunity to be at the forefront of that bad decision making. Now you are the dimwitted fool who decides to split up instead of facing the danger together.
The Dark Pictures Anthology: Little Hope again puts players in charge of yet another bickering group of five thrown together by a supernatural event (which occurs after a bus accident). In the middle of a foggy ghost town, it's up to you (and maybe your friends) to steer these unfortunate souls through all sorts of paranormal activity, drama and conflict.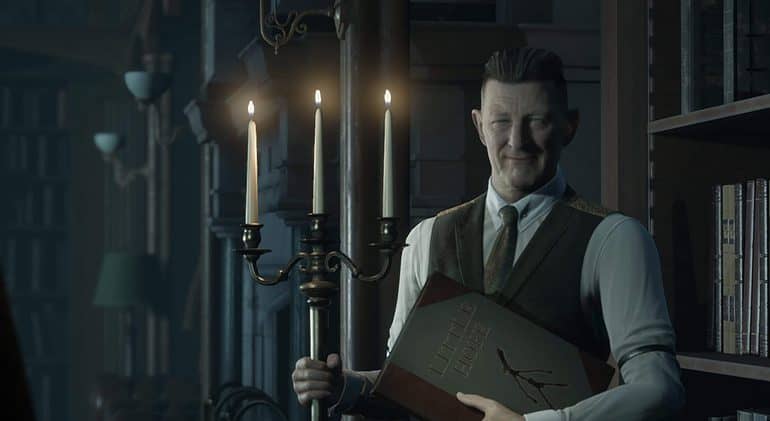 Of course, nothing is as it seems and as the tension between the group of very different personalities grows, so does the dangers lurking in the dark.
Truth be told, Little Hope is less concerned with jump scares and rather focuses more on cerebral, psychological horror and mystery. How did they get here? Who are they really? What is really happening in this haunted town? What's hiding in the woods?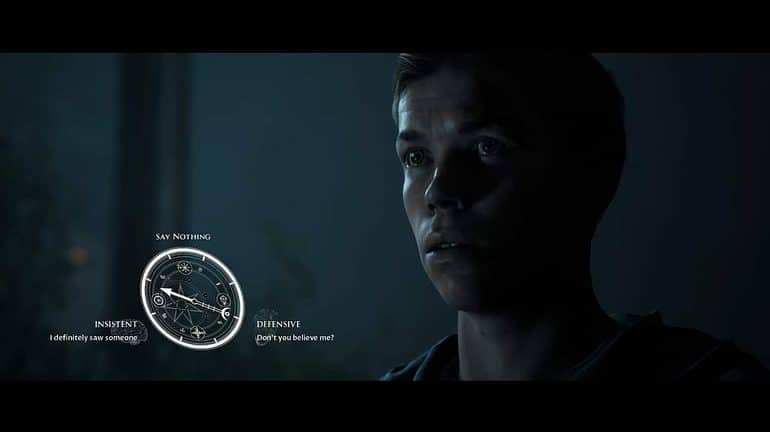 The setup, the clichéd victims/protagonists (read the usual idiots in peril), the gloomy backdrops and the creepy creatures are all common tropes for the genre. What really sets Little Hope aside from just being another B-movie horror experience is the tension that's created when the game measures up a decision you've made or something you've chosen to say and works out some possible new fate. It can be a daunting task picking between going here, examining this or choosing to completely ignore certain happenings.
The game requires a level head when balancing what to do and when. Play it too safe and you might find an early grave. Play it too risky and you might end up with the same fate.
Furthermore, Little Hope switches between characters during cutscene intervals. This means you can't only play as the characters you like. You have to play as the cynical old woman too.
Relationships and traits affect the options available to you and, essentially, when you think about it, your job is simply stopping them from killing each other before the supernatural evil does.
These strong yet uninspired characters are wonderfully acted out by Hollywood faces, with Will Poulter leading.
Unfortunately, you can't discuss The Dark Pictures Anthology: Little Hope without mentioning or comparing it to Until Dawn – after all, most of these concepts hail from that game. And that's where this release still falls short.
Until Dawn still feels superior. It was better written, offered more interesting characters and the scares were, ultimately, better paced.
That's not to say that Little Hope doesn't hold its own. The camera angles, the moody lighting and the impressive cutscenes all help to improve the horror experience. But, ultimately, it's the social experience that's the game's biggest drawcard. Playing the game with others and listening to your friends get mauled is surprisingly entertaining.
My biggest gripe with The Dark Pictures Anthology: Little Hope and Man of Medan before it, however, is that I often felt like it needed to feel more like a game rather than an interactive movie. Even with the frantic QTE action sequences, it never feels like it's as engaging as it could be. It needs a lot more gameplay elements beyond making three choices every few minutes.
The irony of the title, The Dark Pictures Anthology: Little Hope, is that this game actually offers a little hope for Supermassive Games. While fans have become somewhat jaded by the titles that have come after Until Dawn, this might be the game that sets them back in the good books. In fact, with a little more fine-tuning, Supermassive Games might finally deliver the masterpiece we know they are caple of.
The Review
Little Hope
The next instalment in The Dark Pictures Anthology feels like a step towards creating another Until Dawn. We aren't there yet, but Little Hope is good for a night of chills and thrills.
PROS
Playing with friends
Good actors
CONS
Predictable scares
Often feels more like an interactive movie
Review Breakdown
Gameplay

0%

Graphics

0%

Replay Value

0%

Sound and Music

0%