In 2019, we had The Dark Pictures Anthology: Man Of Medan starring Shawn Ashmore. In 2020, we have The Dark Pictures Anthology: Little Hope starring Will Poulter. In 2021, we'll have The Dark Pictures Anthology: House of Ashes starring Ashley Tisdale.
"Do you believe in god?" a voice asks in the minute-long House of Ashes trailer. "Well start believing. We are under attack by… I don't know what. You wouldn't believe me even if I tried."
The next instalment in Supermassive Games' horror game anthology series, which looks to be focused on Sumerian myths, promises more horror fun for fans. Like the previous two games in the franchise, the next title will also be a survival horror game played from a third-person perspective in which the player (or players) assume control of a group of characters.
Also, like previous games, character choices throughout the game (including decisions made in dialogue and gameplay) will affect the final outcome of the protagonists.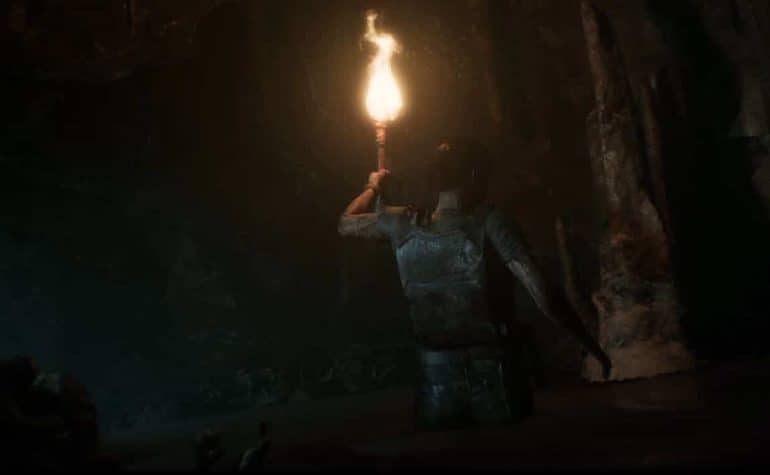 Supermassive Games, who are also the developers behind Until Dawn and Hidden Agenda, have mastered this genre, taking it to new heights with every new release.
House of Ashes appears to be targeting claustrophobics here, as the game is set in an underground cave in the middle of the desert. With "Islamic" music playing in the background, we see American helicopters carrying soldiers flying over mountainous terrain before we cut to a muddy female character discovering an ancient demonic statue.
The narrator then eludes to an enemy that "lived on dust, plagued by the demons of the underworld."
If you played through the first two then you'll know what to expect:
Unknowable enemies fueled by the past
Long, atmospheric cut-scenes
Good-looking character animations
Multiple endings
Plenty of scares
Multiplayer (co-op) gameplay
Again, like the previous games, The Dark Pictures Anthology: House of Ashes will most probably be released on Microsoft Windows, PlayStation, and Xbox.