Batman has always been the "kick ass and ask questions later" sort of hero. He does more of the same in the first trailer for Batman vs. Teenage Mutant Ninja Turtles, an animated film based on the popular comic by James Tynion IV and Freddie Williams II that sees both worlds colliding. Cowabunga Batman!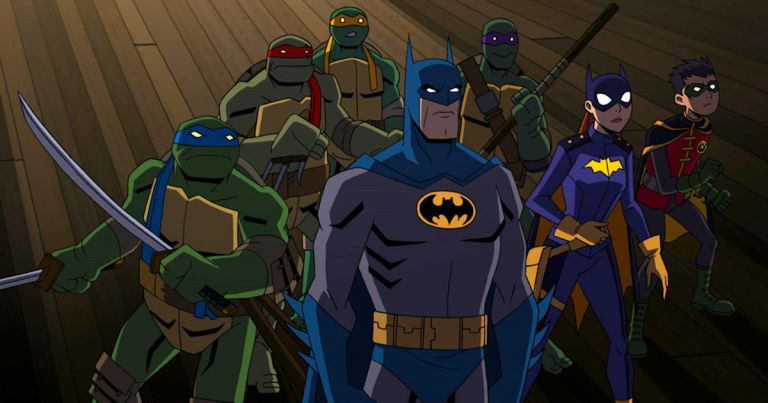 It was a comic crossover event for the ages and now it's an animated movie. DC Entertainment and Nickelodeon have completed an animated feature film which sees Batman, Batgirl, and Robin joining forces with The Turtles to take on a Rogues Gallery of the Caped Crusader's worst enemies, thanks to a dimensional warp.
Of course, the half-shelled katana-twirling pizza lovers get more than they bargained for when they come across Gotham's Dark Knight.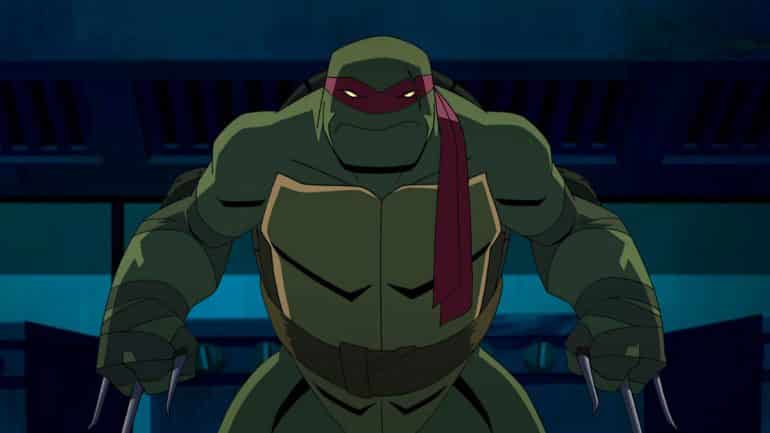 The voice cast includes Troy Baker as both Batman and the Joker, Darren Criss as Raphael, Kyle Mooney as Michelangelo, Baron Vaughn as Donatello, Eric Bauza as Leonardo, Rachel Bloom as Batgirl, Tom Kenny as the Penguin, John DiMaggio as Mr. Freeze, Tara Strong as both Harley Quinn and Poison Ivy, Carlos Alazraqui as Bane, and Cas Anvar as Ra's al Ghul.
Batman vs. Teenage Mutant Ninja Turtles will be released through Warner Bros. Home Entertainment on Digital and on 4K Ultra HD Combo Pack and Blu-ray Combo Pack later this year.