The latest entry in The CW's Arrowverse superhero franchise, which is based on DC Comics' characters, Batwoman, finally has a trailer. It shows a defiant Kate Kane (Ruby Rose) discovering the bat cave and taking on the crime of Gotham City after her cousin Bruce Wayne goes missing. Will Batwoman fight alongside Batman?
After being introduced in DC/CW mega-crossover Elseworlds event, the lesbian hero (played by a genderfluid actor) has finally arrived with her own solo outing.
Judging from the first footage, Batwoman definitely fits the CW mould.
Kate Kane never planned to be Gotham's new vigilante. Three years after Batman mysteriously disappeared, Gotham is a city in despair. Without the Caped Crusader, the Gotham City Police Department was overrun and outgunned by criminal gangs. Enter Jacob Kane and his military-grade Crows Private Security, which now protects the city with omnipresent firepower and militia. Years before, Jacob's first wife and daughter were killed in the crossfire of Gotham crime. He sent his only surviving daughter, Kate Kane, away from Gotham for her safety.
After a dishonourable discharge from military school and years of brutal survival training, Kate returns home when the Alice in Wonderland gang targets her father and his security firm, by kidnapping his best Crow officer Sophie Moore. Although remarried to wealthy socialite Catherine Hamilton-Kane, who bankrolls the Crows, Jacob is still struggling with the family he lost, while keeping Kate—the daughter he still has—at a distance. But Kate is a woman who's done asking for permission. In order to help her family and her city, she'll have to become the one thing her father loathes—a dark knight vigilante.
The cast also includes Dougary Scott as Kate's father Jacob Kane, Elizabeth Anweis as her stepmother Catherine Hamilton-Kane, Meagan Tandy as love interest Sophie Moore, Nicole Kang as Kate's stepsister Mary Hamilton, Camrus Johnson as Luke Fox, a.k.a. Batwing, and Rachel Skarsten as Alice, the leader of the villainous Wonderland Gang.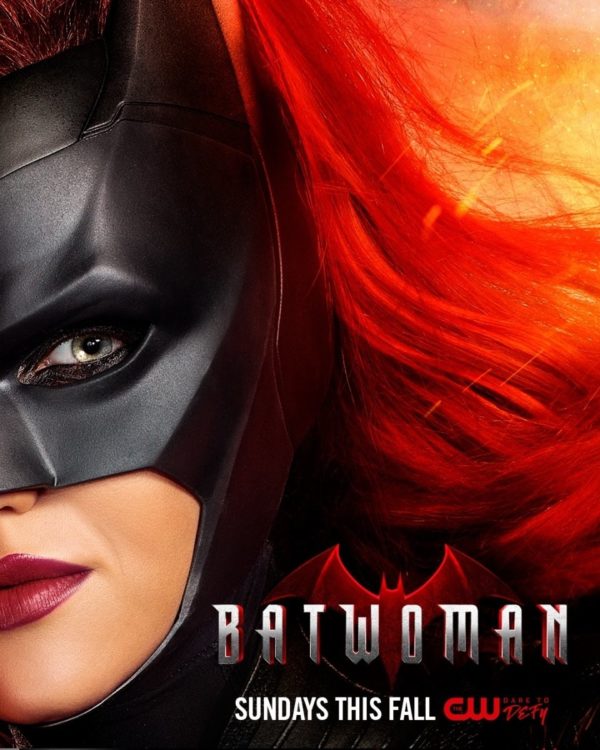 Tell us, do you want to see Batman show up in The CW's Batwoman?