The year is 2017, the location is Toronto and the occasion is a little international film festival, TIFF; Alfonso Gomez shows up with his third feature film produced by The Weinstein Company mere weeks before the scandal that would shake Hollywood forever. It was reported that Weinstein himself sat through the editing sessions on The Current War and rushed it through the post-production process in order to meet the TIFF deadline. Luckily for Alfonso, Harvey got outed for his sexual misbehaviour and the film was shelved after a supposedly disastrous cut was screened at TIFF. The director was crushed at how it all turned out. The film was meant to be released on November the same year before those plans were cancelled altogether.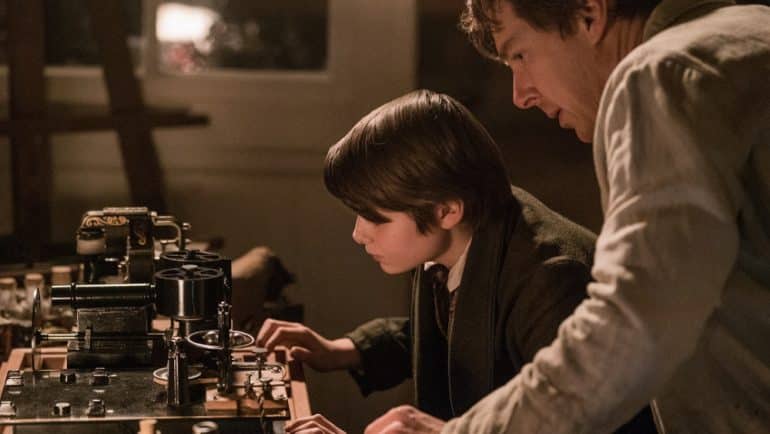 Alfonso then dedicated himself to recut The Current War so it would be more akin to his vision. He added five additional scenes to his cut, which ultimately ran 10-mins shorter than what had screened at TIFF. While it's painfully obvious the movie will never be what he wanted it to be, at least he can sleep better at night. He's managed to salvage a deeply insightful biographical drama about Thomas Edison (Benedict Cumberbatch) and George Westinghouse (Michael Shannon) as they raced to determine who would control the flow of current in nineteenth-century America moving forward.
There's an untapped poetic message in The Current War, echoed only at the very beginning and at the very end concerning the character of Thomas Edison and his contribution to the world. Benedict Cumberbatch is your guy whenever you want an actor to play high asshole intellectuals, be it historical dramas or superhero movies. His performance is sharp, but it feels stale. We've seen it far too many times, and it almost feels like he's playing it safe. This is a very award-baity role that the Academy will no doubt pay attention to but the pony needs new tricks.
Michael Shannon tones down his more 'out there' roles and steps into a more calmer character and it works just fine.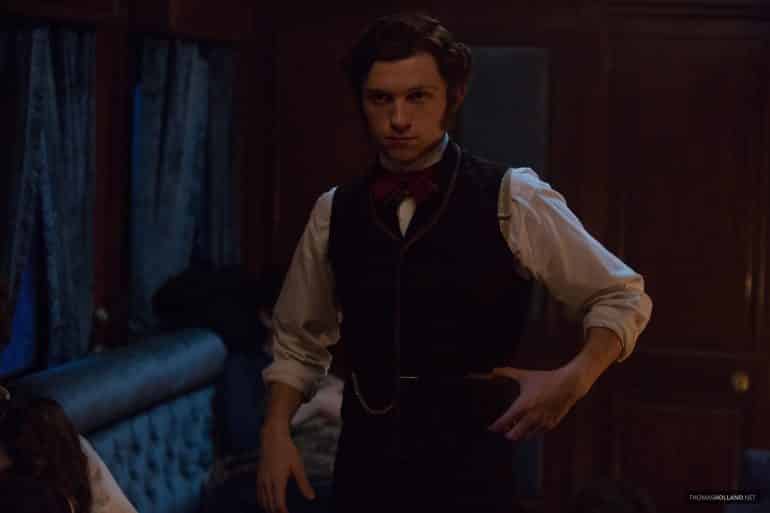 Tom Holland plays Samuel Inaull, Edison's right-hand genius who works with him in his production house. Samuel is important to the narrative, but sometimes the movie forgets he's there, so we do too. Nicholas Hoult's Nikola Tesla is quiet and toned down. The main point of conflict is Edison and Westinghouse, Hoult's character goes missing for too long on end, dare I say he might've been an afterthought in the narrative? Gomez was interested in the war for currents, and the men; Edison and Westinghouse. He settled for an idea of Tesla, however.
The classical music is literally one of the best parts about the whole thing. When it plays, it plays for a reason. The visuals juxtaposed to the score at select scenes elevate them to a higher purpose than they would have had on their own.
Some may have expected and even wanted Alfonso to come up with something more impressionistic following his fantastic 2015 debut film, Me and Earl and The Dying Girl. The Current War is not as brilliant, but it isn't a disappointment.
The Review
The Current War
The Current War is an enjoyable biographical drama with inventive visual oomph that disguises its by-the-numbers script.