You know that feeling when you realise you're actually more interested in your girlfriend's best friend than you are in your girlfriend? The problems that created are actually insurmountable, it's like one of those paradoxes J.J Abrams turns into movies. You cant stay with your girlfriend because how will the best friend ever know you're available? You can't break up because her best friend will not, out of a twisted sense of loyalty, date you, because, you know, eewww… So you carry on dating your girlfriend so you can at least see her best friend socially until they both notice and they both end up hating you. So if you notice your girlfriends best friend more than you notice your girlfriend, the second that happens, just leave town, because that's the only way it ends. At least this way you save yourself a ton of strife.
Why did I bring that up? I'm not sure, but I think it's got to do with that very same twisted sense of loyalty I feel towards a brand. I'm a marketer's dream. Once I attach myself to a brand, I pretty much stick with them, come hell or high water, and switching my allegiance is preceded by the same sense of torment and anguish, not to mention guilt. But when that feeling hits, the easiest thing to do is to just do it. It's going to happen, so just get it over with. This happened to me recently.
My loyalty has been firmly attached to Bethesda for the past few years. They have delivered games that have scratched exactly where I have been itching. I have invested more hours in their games than any other, by a long shot. 300+ hours on Skyrim and very nearly that many on Fallout 4, and the incredible Wolfenstein: the New Colossus is solely responsible for me missing New Years. They have really provided everything I enjoy in gaming, but now…
There's that other developer that has always been on the scene. However, up until very recently, I had not really paid her any attention. It's like she ditched her glasses for contacts and had her hair done differently and POW! That girl's name is Ubisoft…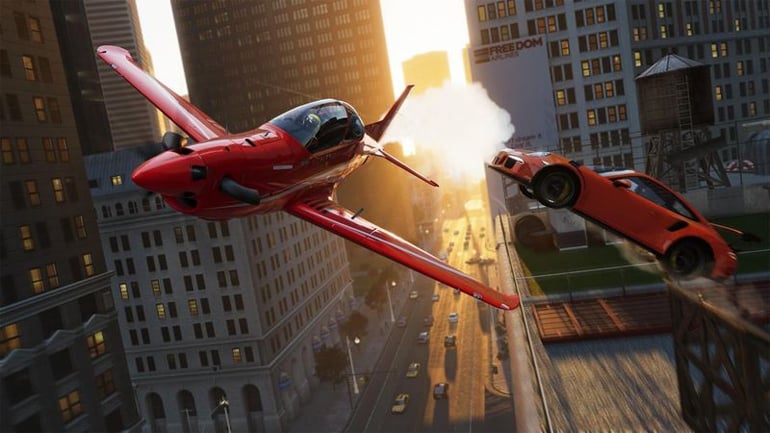 I guess it started with Far Cry 5. An intelligent, slick, beautiful game, not without its foibles, but that's kind of part of its charm, like a girl with a gap in her teeth. I knew after spending time with it that I was smitten. Then came The Crew 2. If Far Cry 5 was her at school, The Crew 2 is like running into her at a club, behaving so unexpectedly that you can't keep your eyes off of her. That's about as far as I'm going to take this metaphor, but it is fitting.
The original The Crew was a fairly interesting proposition. Set in the seedy underworld of illegal racing, it offered a fairly fresh take on the genre. Being able to change between disciplines mid-contest, street race to off-road to motocross bike, was a pretty cool gimmick. As would be expected, The Crew 2 takes that formula even further. Way, way further…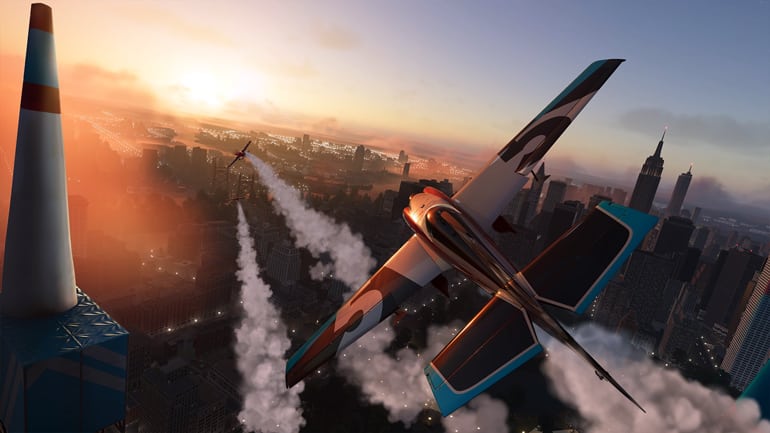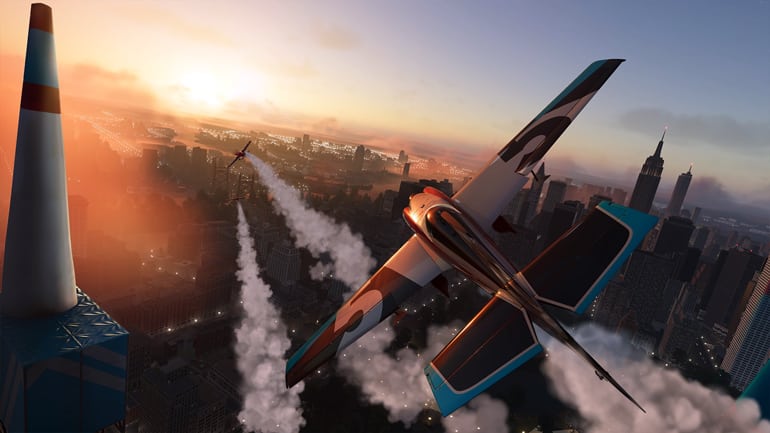 When you start The Crew 2 you are greeted with footage that looks like it was picked up off the Far Cry 5 cutting room floor. Beautiful scenes of Big America, complete with a soaring eagle. I was filled with a rush of patriotism for the country and my hopes were high.
The in-game rendering of the cars is not as good as it's closest rival…
You get into the game and things go down a notch. The in-game rendering of the cars is not as good as it's closest rival (in my opinion), the Forza Horizon franchise. Though not bad, they are just not as detailed and weighty and this is a feeling that continues throughout the game. The cities and scenery all feel like they were lifted from a '50s Hollywood movie set, just flat painted pieces of wood. Nothing bares up to close scrutiny.
I am getting a bit ahead of myself here, but I suspect the developers never intended you to stop and smell the roses, they intend you to go fast. All the time. And that is when The Crew 2 looks at it's best.
My heart dropped further when I got the first cutscene, where the entire premise of the game gets explained and the voice acting and script made me feel the way I suspect my kids feel when I try to talk to them out of using the language they use. The word "cringey" comes to mind. And you can't skip through it. You need to listen to the interactions that sound like they were written by someone whose only knowledge of America is from network TV.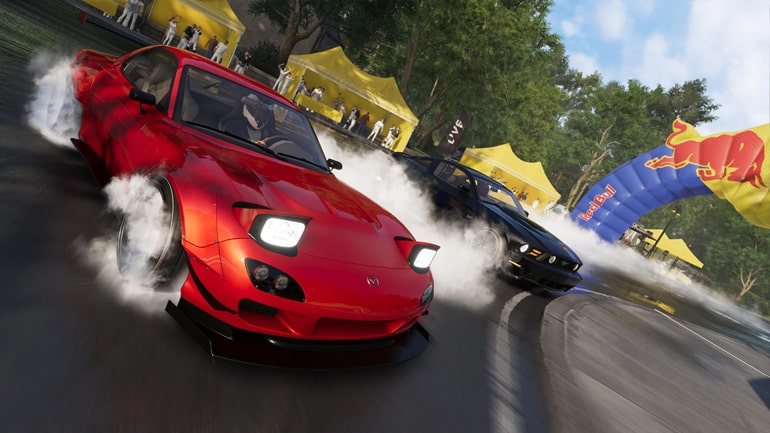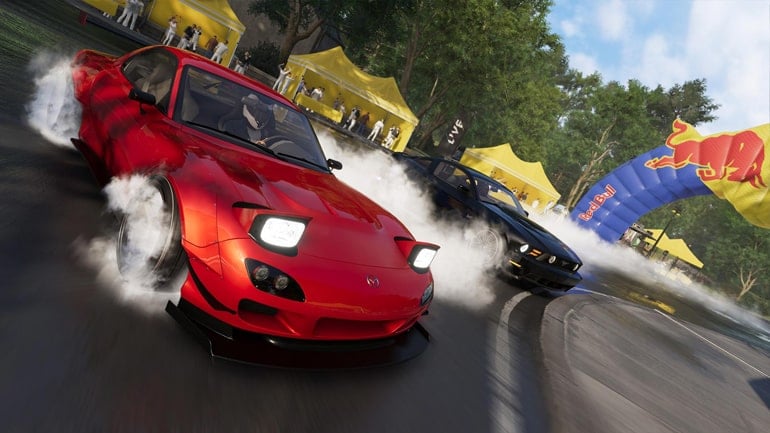 So the proposition is that instead of being about illegal street racing, it's now a massive extreme sports TV broadcast and social media event. This was a bit disappointing at first, but setting it in that world made for some really big feeling atmosphere, with camera crews flying in helicopters and huge out-door broadcast vehicles and a production team of hundreds covering literally every inch of America.
The game wants you to succeed and I can see this being a big hit…
You progress through The Crew 2 by gaining followers on social media. This reputation is what gets the attention of sponsors and it's how you unlock new "levels". Literally, everything you do gain you, additional followers, you don't even need to do it well. The game wants you to succeed and I can see this being a big hit with Millennials, who believe life hands out participation medals. To emphasise this, I started playing the game with my fancy new steering wheel, which works a treat for the cars, boats and bikes but is as useful as a bag of hammers in a plane. You cannot pull up or dip down, only left and right, which meant I spent 5 minutes 9 – 11ing buildings in my Cessna aeroplane in downtown Miami and got 2000 followers for my troubles.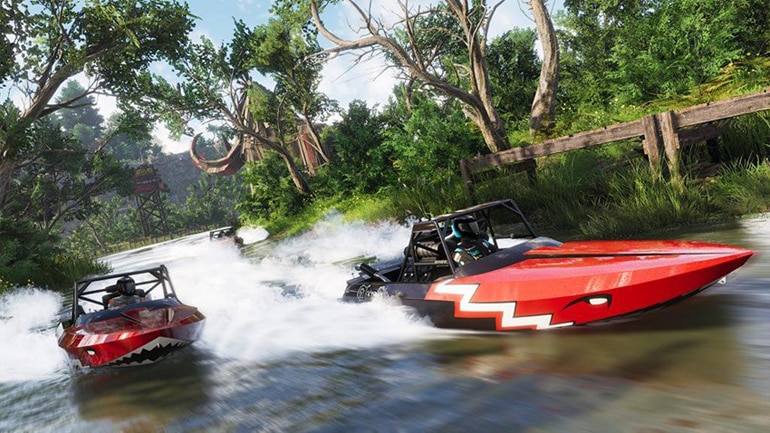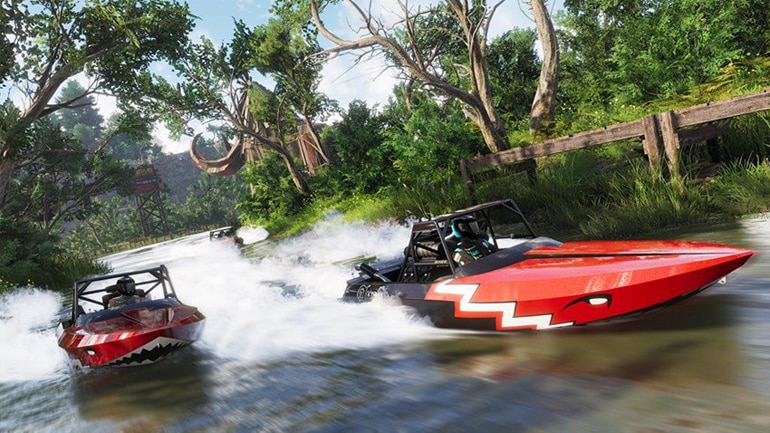 Speaking of which, what Ubisoft, and specifically their new division, Ivory Tower, have done is remarkable in that they have built a digital USA, which is massive. This bodes well for DLC's. Not that it isn't jam-packed with stuff already. This becomes apparent when you get past the first cutscene and you're already in a head-to-head in a beautiful orange Porsche 911 RS2, behaving like a 21-year-old on payday in the streets of L.A (I think), then you are suddenly on the Hudson River in a powerboat and the whole world does an Inception-style roll over on itself and you're then in an aeroplane flying over Miami…
And it just goes on like that.
…there is a photo editor which allows you to create pictures of your vehicles in beautiful surroundings…
For each vehicle type, cars, boats, planes and bikes, there are 4 disciplines that unlock additional events and vehicles. Pretty standard stuff, but the vastness of the selection is fantastic and the physics of each vehicle is tweaked to make each vehicle feel suitably unique. This is no small feat and just spending time familiarising yourself with each vehicle would ensure days and days of thrilling gameplay.
You can choose to just hop from event to event, but I found driving around this vast world Ubisoft has spent so much time and money creating and stumbling across events to be the most fun. It was in doing this that the feeling of being in another parallel universe gets really strong. Have the people who designed this version of America ever even been there? Snow in Miami? Sometimes it just makes me want to beat a dolphin to death with a baby fox, know what I mean?
There are a few really nice touches, like the Home Space feature where you can park your vehicles and the decal design system is amazingly accurate and easy to use. Then there is a photo editor which allows you to create pictures of your vehicles in beautiful surroundings.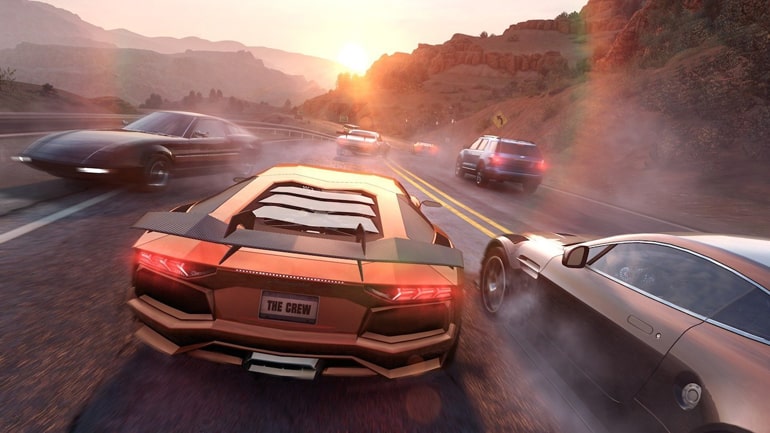 So my opinion of The Crew 2? I think it's an awesome game that is going to continue to grow over the next few years. If you want a pure racing game, go with Forza Horizon. But if you want a racing game that's also a ton of other things, this is the lady for you!