With Halloween just around the corner, it's only fitting that Blumhouse and Columbia Pictures have released the first trailer for The Craft: Legacy.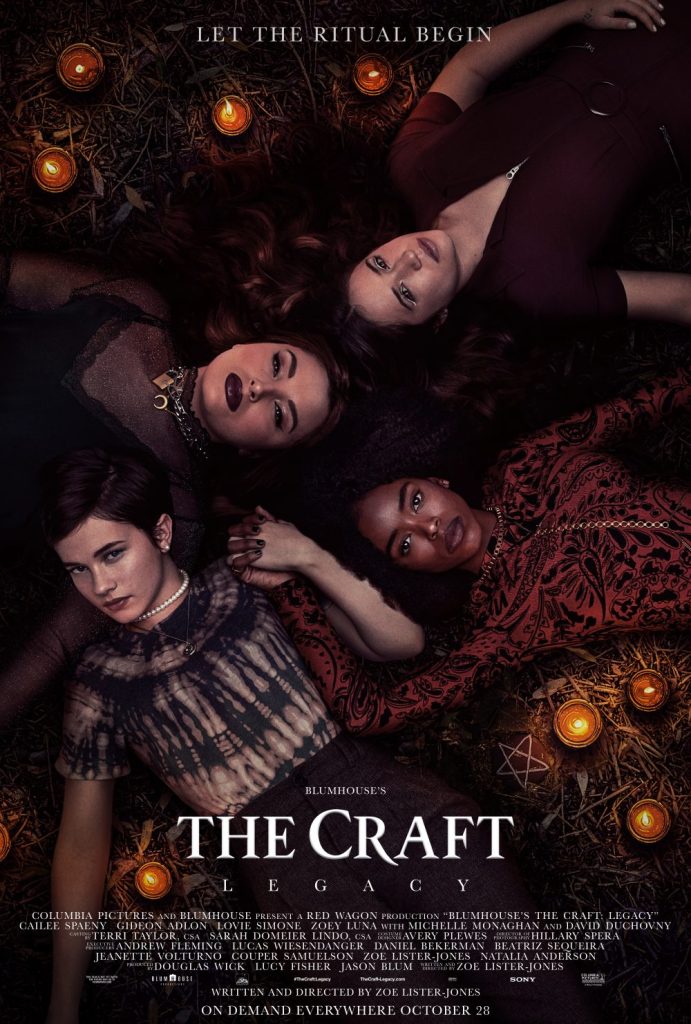 The film is a continuation of the 1996 cult classic, The Craft but focuses on a completely different set of characters. The story follows a group of aspiring teenage witches who get more than they bargained for when their coven is complete.
Cailee Spaeny stars as Hannah, who is forced to move when her mother remarries. And if gaining three new brothers and a new dad wasn't stressful enough, Hannah's presence at her new school awakens the local teenage coven.
After realising that they've found their fourth, the teen witches lean into their newfound powers. But it's not all fun and games. Hannah soon discovers an image of Nancy Downs, the baddie from the original movie. Only time will tell what this means for the group.
Written and directed by Zoe Lister-Jones, the film stars Cailee Spaeny, Gideon Adlon, Lovie Simone, Zoey Luna and Nicholas Galitzine, with Michelle Monaghan and David Duchovny.
Speaking about her involvement with the project, Lister-Jones said…
"I'm thrilled to be able to share The Craft: Legacy with audiences all over the world this Halloween. It's been a true privilege to take on such an iconic title. I can't wait for the world to meet the incredible young women who make up our new coven."
Fans can look forward to a bewitching twist on The Craft with a few callbacks to the original, like Nancy's (Fairuza Balk) famous, "We are the weirdos, mister" line.
The Craft: Legacy will debut on all PVOD platforms (and be available for purchase) on October 28th in North America, while an international theatrical release is anticipated in several territories.