Ever since debuting in The Conjuring 2, the demon Nun known as Valak has become somewhat of a horror movie icon. The character even got its own movie in 2018, with a sequel on the way soon.
So it's a little surprising that the character almost didn't make it into the film at all. The Demon Nun Valak was actually a last-minute replacement for a totally different demon.
The shocking news was revealed by James Wan on social media, along with images of what The Conjuring 2's demon was originally going to look like.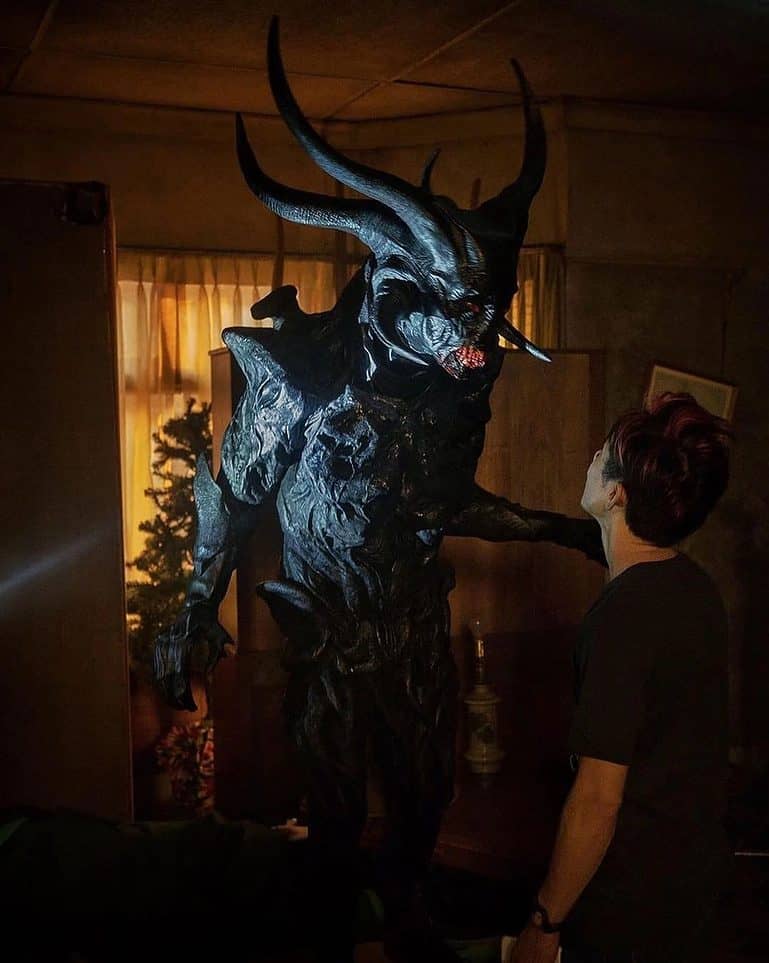 "Conjuring 2 is one of my personal faves. I focused on character-storytelling above anything else. Here's my first design of the demonic entity haunting the family and Lorraine.
Aaron Sims (concept designer) and myself took inspiration from our Dracula design for a movie I was attached to a long time ago called Castlevania. Justin Raleigh/Fractured FX built an awesome animatronic suit, and we were going to augment it with CGI wings.
But alas, during editing, I deemed this beautifully designed/sculpted horned demon too out of left-field for the film.
It needed to be more grounded and personal – something that would take Lorraine's faith and try to test/corrupt it. I remember the real-life Lorraine Warren talking about her love and reverence for her nun friends, and a light bulb went off. Thus… the Demon Nun was born. So we went back and replaced all the Horned Demon with the Nun during additional photography.
I call the last image "Beauty and the Beast". #Halloweenretrospect"
Interestingly, Valak isn't actually a nun in dark mythology. The demon is traditionally described as an angelically winged boy riding a two-headed dragon, attributed with the power of finding treasures. The demon Nun in The Conjuring is an original concept created by Wan, after mulling over his conversation with Lorraine Warren.
The Conjuring 2 followed Ed and Lorraine Warren (played by Patrick Wilson and Vera Farmiga) as they travel to the United Kingdom to assist the Hodgson family, who are experiencing poltergeist activity at their Enfield council house in 1977.
Armed with this new information, one has to wonder if the movie would have been as much of a hit with horror fans if they had left the original demon in it.
Source: www.thebloodypulp.com