I've always loved horror films and video games. So when I saw Resident Evil for the first time as a young boy, I knew I had to play it. The storylines, gore, atmosphere, and, of course, the zombies have always gripped me. Capcom's Resident Evil (Biohazard in Japan) single-handedly re-popularised zombies in pop culture and redefined the survival horror genre in gaming, thanks to the brilliant minds of Shinji Mikami and Tokuro Fujiwara.
The first time we see a zombie in Resident Evil is the scene that sets the stage for me for the entire franchise: The door opening as the zombie feasts on a body, gnawing and chewing before slowly turning to expose decaying flesh and bloodied lips. It looks directly at you.
It's a moment I'll never forget.
With Resident Evil Village out now, let's have a look back at the best games in the franchise and my personal favourite moments in each.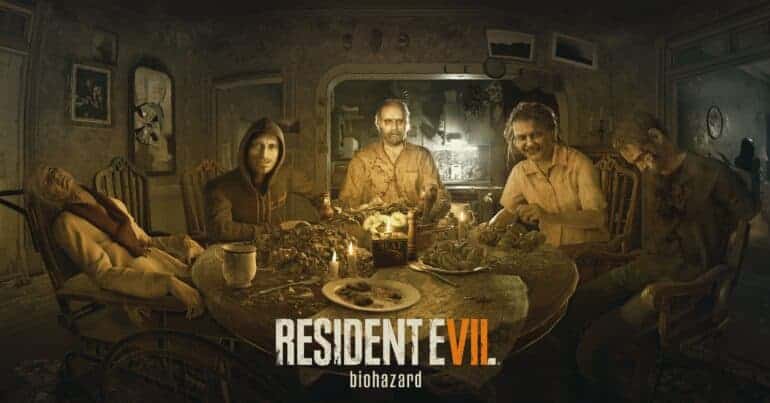 5. Resident Evil 7: Biohazard (2017)
"Found Footage Evil"
The 7th game in the franchise takes a new direction paired with a modern grindhouse aesthetic. You play as Ethan Winters, an ordinary man searching for his missing wife Mia. His journey leads him to the Baker family's twisted home.
Implementing the first-person perspective suffocates you with horror, making it the scariest game in the franchise. Inspired by horror movies like Texas Chainsaw Massacre, Evil Dead and The Blair Witch Project, it utilises restriction of vision, tight level designs and disturbing sound design to put you in the centre of the horror.
It could have been the best game in the series but the lack of enemy types and the inconsistent third act holds it back.
Favourite moment: You are in a makeshift morgue, butchered remains all over, when Jack Baker fires up a chainsaw (think: Leatherface) and you go head-to-head in a 'groovy' chainsaw battle to the death.
4. Resident Evil REmake (2002)
"REdefined Once Again"
If you've never played a Resident Evil game before, this is the game to start with. The 2002 release was a remake of the original 1996 Playstation hit that changed survival horror.
You play as Chris Redfield and Jill Valentine, members of S.T.A.R.S, an elite task force sent to investigate strange murders in Raccoon City and locate their team members. However, the two end up trapped in the Spencer Mansion.
Shinji Mikami is back to reinvent his game and it's not just a makeover. We get 3D modelled backgrounds that are still amazing by today's standards, a graphical overhaul, new areas, improved voice acting and new puzzles. But the tank controls (which can be changed) are kept. Personally, I believe it helps maintain the atmosphere and intensity of the game.
In Resident Evil REmake, Crimson Heads are a new zombie that is deadlier, stronger and scarier than the average.
Lisa Trevor's subplot is truly tragic and adds a very emotional element to the remake.
Favourite Moment: One of the most unsettling, tense, and atmospheric moments in Resident Evil REmake is the walk from the woods to the seemingly abandoned cabin. When you first walk into the cabin, you notice a peculiar note about a girl who is missing her mother. You are knocked unconscious and awaken to find yourself in the company of a terribly mutated creature. It's the first experience that will kick off a masterful telling of Lisa Trevor's tragic tale.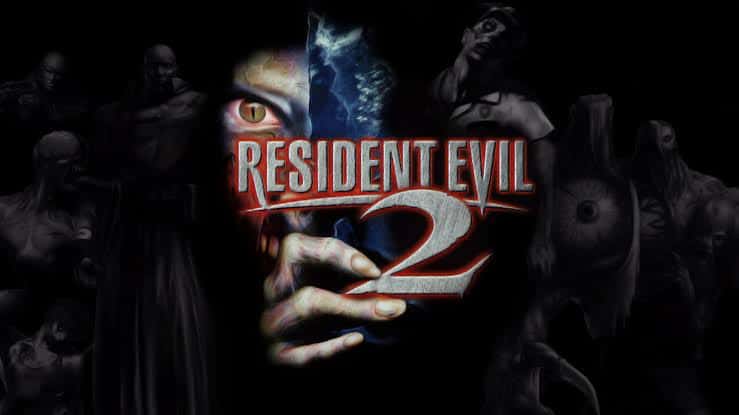 3. Resident Evil 2 (1998)
"Hollywood meets Gaming"
Resident Evil 2 is the sequel that cemented the game's status as a survival horror powerhouse. Capcom approached its development and flow in a more Hollywood film-like manner, resulting in an unforgettable gaming experience.
We get to play as Claire Redfield, who is searching for her brother Chris Redfield and as rookie cop, Leon. S Kennedy, is on his way to his first assignment at the police station.
Resident Evil 2 took everything that made the original ground-breaking and turned it up to 11. The haunting soundtrack sets the mood for the entire game and is still to this day the best in the franchise.
The setting is changed from the creepy Spencer Mansion to the gothic museum-like Police Station and streets of Racoon City.
There is also a dramatic improvement of enemy variety types and new creatures introduced like the iconic tongue-lashing Licker and the tyrant Mr X that are terrifying and fun to fight and avoid.
The new characters Leon, Claire and Ada are intriguing and over the top but still my favourite characters in the franchise.
Resident Evil 2 has an atmosphere, setting and characters that sucks you in and makes you believe you are playing a George. A Romero directed game that's way ahead of its time.
Favourite Moment: You're searching an integration room and everything is eerily calm and silent. You approach the one-way mirror and then a Licker breaks the silence and attacks you through the mirror. Your guard is entirely down as the previous room had no enemies. It's a terrific jump scare that still haunts me today.
2. Resident Evil 4 (2005)
"What are you buying?"
Resident Evil 4 introduced a third-person over-the-shoulder view and a real-time camera. It brought more action to the horror and didn't have zombies.
Years after the events of Resident Evil 2, you play as Leon.S Kennedy now a member of the US Special Forces. Your first mission is to save the President of the United States' daughter from a cult in a remote part of Europe.
Most Resident Evil games take their time to build up the suspense and express the premise's lunacy, but not Resident Evil 4. You are immediately thrown into battle against an entire village. Then… you hear something revving up. As you try to survive, a huge man wearing a sack charges at you, wielding a chainsaw. Chaos ensues. This entire sequence masterfully sets up the premise, gameplay loop and danger of your enemies for the rest of the game.
Sadly, Resident Evil 4 also has the worst NPC in gaming history. You'll forever be hearing "oh no" as Ashley gets herself killed over and over.
Favourite Moment: "Over here, Stranger!" a hooded man calls out to you, "got something that might interest you". Is he a friend or foe? It's The Merchant, a mysterious man selling weapons and items. When you hear him call out, you'll know you're close to safety and have time to catch your breath during Resident Evil 4's craziness.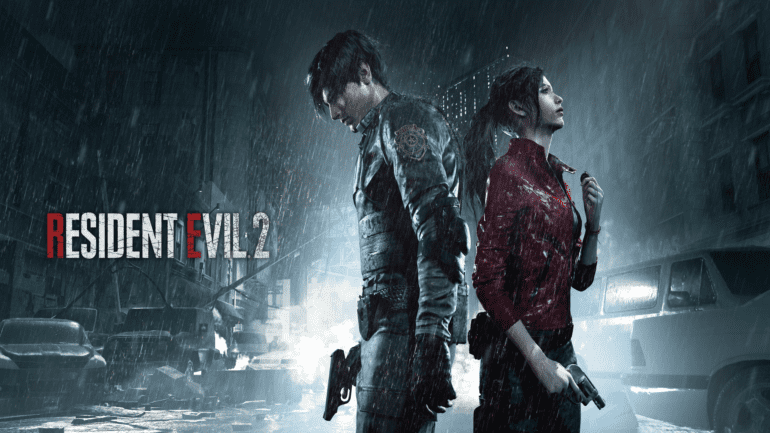 1. Resident Evil 2 Remake (2019)
"Perfect blend of past and present"
I was cynical when I first learned Capcom was remaking Resident Evil 2, thinking they would take away what made the original so good. But I could not have been more wrong.
Like the original, you play as Claire Redfield and Leon S. Kennedy. However, there have been several updates to the plot and scenarios that make the game better.
Built from the ground up with the RE Engine, it incorporates modern gameplay mechanics and visuals while maintaining the original's gothic horror vibe and atmosphere. Everything in this remake looks incredible and sets the stage for suspense, action, and horror to come.
Mr. X has returned to haunt you with his deafening footsteps. Lickers have returned as well, and they look more horrific than ever before. Heck, even the zombies may be the best worst looking zombies in any game. You'll be debating whether to fight or flee due to limited ammunition and supplies.
The sense of nostalgia is there as it brings back all the fun and terrifying memories from the original. This is a modern update that delivers a survival horror masterpiece.
As a bonus, you can select to play with the original, haunting music. And, in my opinion, this is how Resident Evil 2 Remake should be played.
Favourite Moment: As you make your way towards the helicopter wreckage, suddenly the entire wreckage is ripped away in front of you revealing the imposing trench-coat and fedora-wearing Mr X. You have mere seconds to RUN as he starts to chase you, his anxiety-inducing footsteps thundering behind you. You can choose to shoot his hat off for a trophy but know a punch or two from this tyrant is certain death. So evasion is your best tactic.
Tell us, what was your favourite game in the Resident Evil franchise? Which Resident Evil game would you consider the best?