Steel Commando refers to a secret, robot soldier created by the British army during World War II. Unfortunately, a glitch in his programming means he will only take orders from Ernie Bates, the laziest man in the army.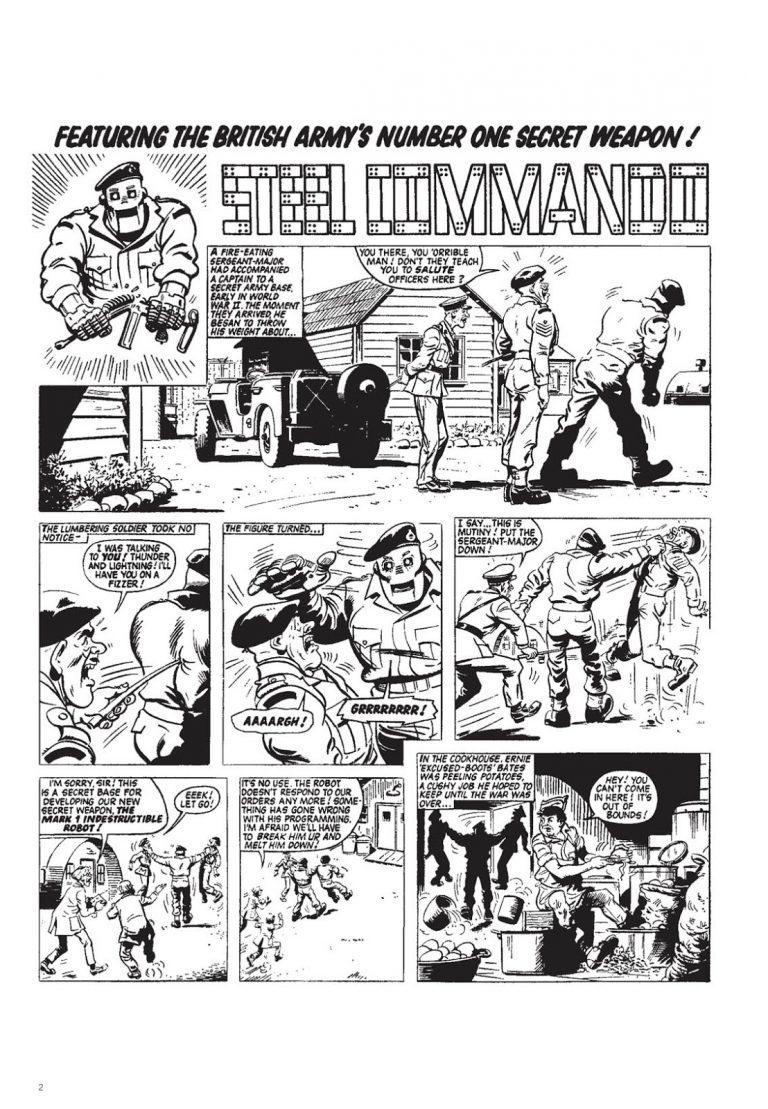 Steel Commando was originally published between 1970 to 1974 but re-released in digest format by The Treasury of British Comics, an imprint of Rebellion publishing. The comic's simple black and white sketches trigger a wave of nostalgia. The non-pc storylines, riddled with stereotypes and crude references to gender, race and class, offer a glimpse to the past. These issues aside, Steel Commando is a fun read.
The stories are short and basic, but the antics of Ernie Bates and the single-minded robot are hilarious. Whether it is their missions into enemy territory or the day to day happenings at basecamp, Ernie and Steel Commando a.k.a. 'Ironsides', will have you in stitches.
The art is basic but effective, encapsulating the satirical nature of the stories. Easily offended readers should skip this comic.
The Review
The Best of Steel Commando
If you can accept that it's a creation of its time, then this slapstick, comedy-adventure classic provides great casual reading.