Whether you are a hopeless romantic or a young, hunky fellow navigating your way through puppy love, there are romantic movies that are bound to speak to your heart. Netflix knows this and has been leaning into creating a lot more of their own original romantic content in recent years, amidst re-releasing the classics and award-winners.
While the genre has been associated with many cliches, rom-coms and tear-jerking romance films are here to stay. Here are a few new romantic movies on Netflix worth watching.
Holidate
As the title suggests, Holidate revolves around holidays – dull ones at that. Two strangers decide that their dark, gloomy holidays need some spark. The plan is to be each other's (platonic) companion throughout the year, which, as we can predict, is how they end falling for each other. This is a great film for Netflix and chill with your crush.
Isn't it Romantic
Isn't it Romantic is not so much romantic as it is humorous. It follows a girl named Natalie (Rebel Wilson) who finds her normal life flipped outside down when she gets knocked unconscious during a subway mugging and magically wakes up to find herself in an alternate universe that revolves around clichéd romantic themes.
All the Bright Places
Not so much romantic as it is a tragedy, All the Bright Places follows two naive college kids who find themselves falling for each other. The two fall in love, but as their strong personalities and character defects begin to show, the relationship begins to unravel. It's as real as it gets for hopeless romantics, especially the youth.
The Kissing Booth 2
This flick focuses on two teens who've known each other since childhood. As they grow up, they develop a liking for dancing and end up sharing more during their teenage years. At some point, the young female star confesses her love for her long-term friend.
The Kissing Booth 2 is a movie that hits home particularly well with the younger crowd and is a must-see if you're a couple who met under similar circumstances. It might even bring tears to your eyes.
To All the Boys: P.S. I Still Love You
This romantic flick (arguably one of the best new romantic movies on Netflix) is teen-oriented from the get-go. It's for those who are either in love, falling in love, or have no idea what love is.
To All the Boys: P.S. I Still Love You follows a young lady who navigates her way through relationships and high school matters and ends up finding love in unexpected ways. As opposed to realising a fairytale union, one character confesses that what she has, in a crush, is way better.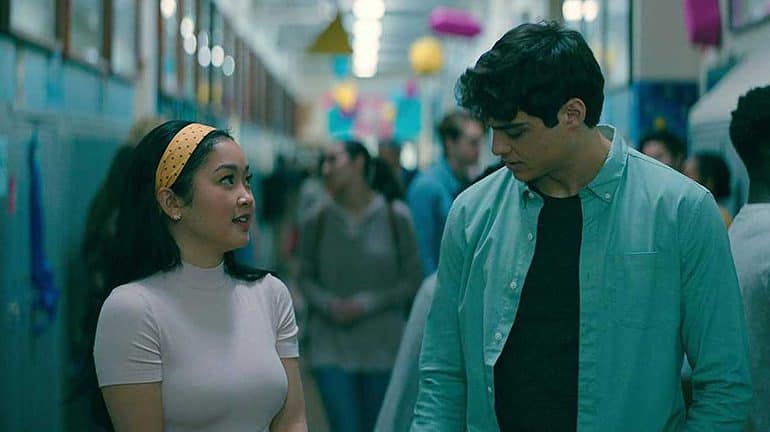 How Romantic Movies Affect your Relationship
They shed light on parts of your relationship that need work. For instance, have you considered that roses, candy, and a foot massage could do wonders for your connection?
The unconditional aspect of love is slowly becoming non-existent. Time spent watching these Netflix romantic movies reminds you of what love is all about.
Quality time is best when the mood is conducive. These movies set the mood for intimacy and topics that are often swept underneath the carpet. They also help you break the ice with ease.
How to Find Someone to Watch Romantic Movies On Netflix With
Even if you don't have someone who you can enjoy watching one of the movies with, you can always start your search. Today there are many ways to find a date. Find singles online, dating sites for mature people, fat flirt dating, and many other queries are gaining popularity on the Internet.
The Bottom Line
Find a crush online if you have to, but be sure to find the right movie to ease your way into his or her heart.
The above Best New Romantic Movies on Netflix list isn't exhaustive, but it sheds light on a few options to facilitate the love connection you seek.