2023 had some of the best TV shows and releases on the streaming giant Netflix, and some are saying that 2024 is going to be even bigger. Some of this year's best series was the third season of The Witcher, which received many positive reviews. It was the last time fans will see Henry Cavill as Geralt; Liam Hemsworth will be taking the lead hereafter for future seasons.
RELATED: Review: Netflix's Scott Pilgrim Takes Off Is Highly Recommended Anime Fun
Other popular films and series were Black Mirror, which finally returned for a sixth season. Extraction 2 with Chris Hemsworth and Korean action thriller Ballerina, to name only a few. The Writers Guild of America and Actors strike also affected the release schedule of many new titles.
Netflix has to play catchup and will release many new series and films this year. However, this list will focus on series and films released in 2024. Popular series like Bridgerton, Squid Game and Wednesday have yet to receive a definitive release date, hence their exclusion. Although not a complete list of all the upcoming releases for next year, these are some of the most anticipated Netflix originals dropping in 2024.
Griselda (Series) 25 January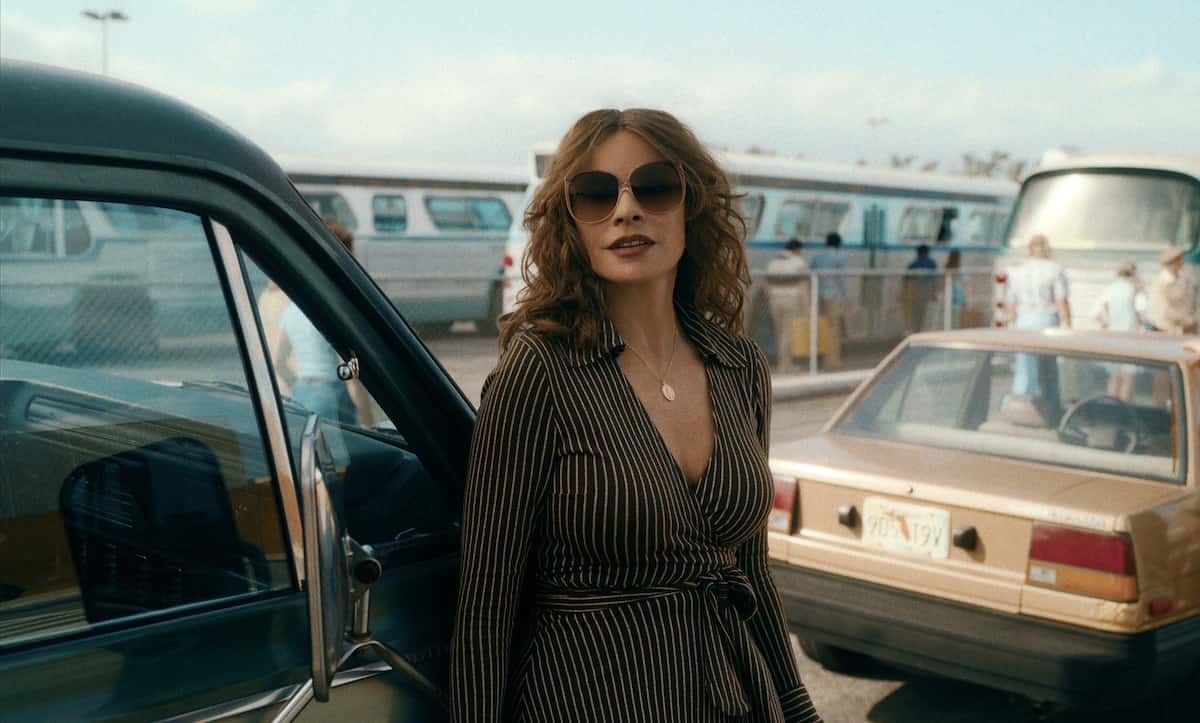 Griselda is a new Netflix series starring Sofia Vergara as the Colombian drug kingpin Griselda Blanco coming to the platform in 2024. The crime drama comes from the team behind Netflix's Narcos series. Sofia Vergara stars and produces in the limited series that sees her embody the role of Griselda Blanco, who was a notorious cocaine trafficker behind one of the most profitable drug cartels in history operating in Miami during the 1970s and 80s. Starring alongside Vergara in the series includes Alberto Guerra, Vanessa Ferlito, Martin Rodriguez, Alberto Ammann, Christian Tappan, and Diego Trujillo.
RELATED: Denzel Washington to Play Hannibal
Masters of the Universe: Revolution (Anime Series) 25 January
Kevin Smith seemed like the perfect choice to reboot a He-Man series. The director was known for indie films like Chasing Amy and Clerks. His films are laced with nerd and geek lingo, and rebooting an 80s animation series seemed in line with the director's overall creative vision. When Netflix released the anime reboot, He-Man: Masters of Revelation, there was an instant backlash and not the anticipated celebratory atmosphere. Many fans felt Smith undermined He-Man by seemingly killing the main character and replacing him with female characters like Teela. Smith has denied these accusations, but can the director win back old He-Man fans with the sequel Masters of the Universe: Revolution?
Badland Hunters (Film) 26 January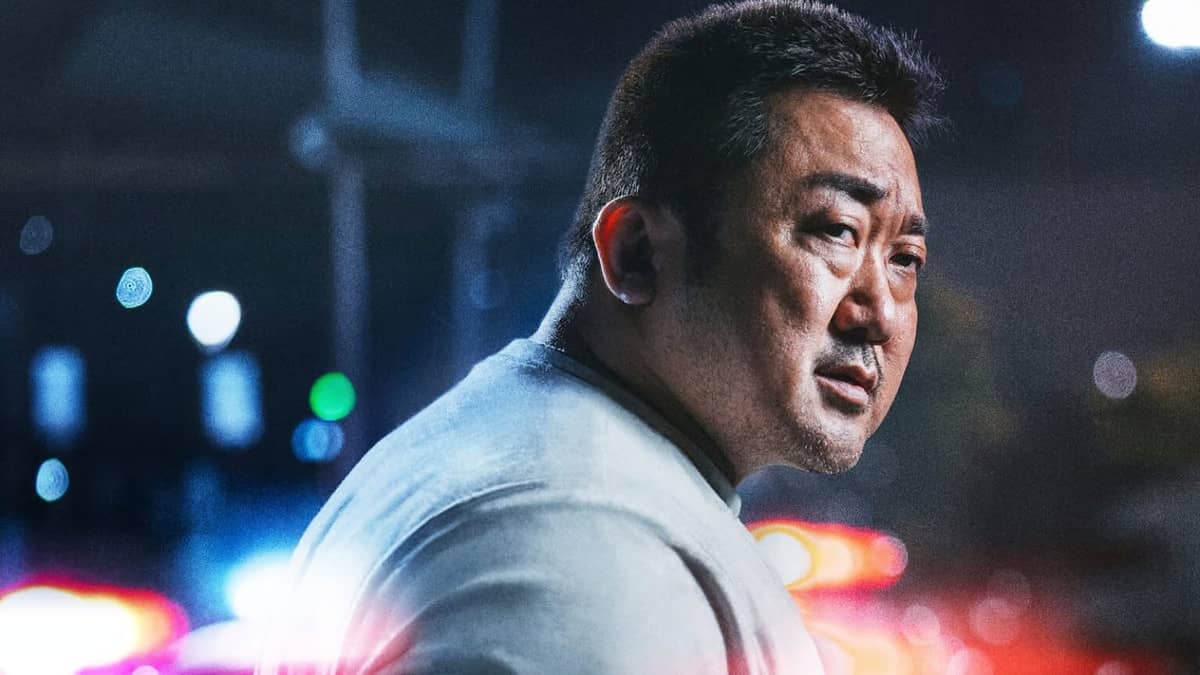 One of the most anticipated of 2024 Netflix's upcoming movies is Badland Hunters, a Korean action thriller feature film by director Heo Myung-hang. It stars Don Lee, celebrated for his roles in Train to Busan, The Roundup, and Marvel's Eternals. Badland Hunters is a dystopian action film about a significant earthquake transforming Seoul into an apocalyptic wasteland. Don Lee assumes the role of Nam-san, a relentless wasteland hunter. Joining him are Lee Hee Jun as Yang Gi-su, the doctor who survived the catastrophe, and Lee Jun-young portraying Nam-san's trusted partner, Choi Ji-wan.
Code 8: Part II
Code 8: Part II is an upcoming Canadian science fiction action film serving as a sequel to the 2019 film Code 8. Directed by Jeff Chan, the film will have Robbie Amell and Stephen Amell reprise their roles as Connor Reed and Garrett Kelton from the original film. The sequel follows the journey of a teenage girl fighting to get justice for her slain brother at the hands of corrupt police officers.
RELATED: Netflix's The Witcher: Sirens of the Deep Might Save The Franchise
The first film was a surprise hit on Netflix and one of their best movies. It was crowdfunded but got picked up by the streaming service after a limited theatre run. Code 8 is an indie success story that proves the big guns at DC and Marvel are not the only ones who can make successful superhero films. The film also had a high production value considering the small budget. With a bigger budget this time, let's hope they can tell a better story with even better visuals.
Orion and the Dark (Animated Film)– 2 February
Orion and the Dark is an animated comedy film by writer Charlie Kauffman. It tells the story of a young boy, Orion, who fears almost everything. His biggest fear is darkness, so he struggles to sleep at night. He can only overcome his anxiety when darkness comes to life as an entity, and helps him overcome his fears.
Avatar: The Last Airbender (Series) – 22 February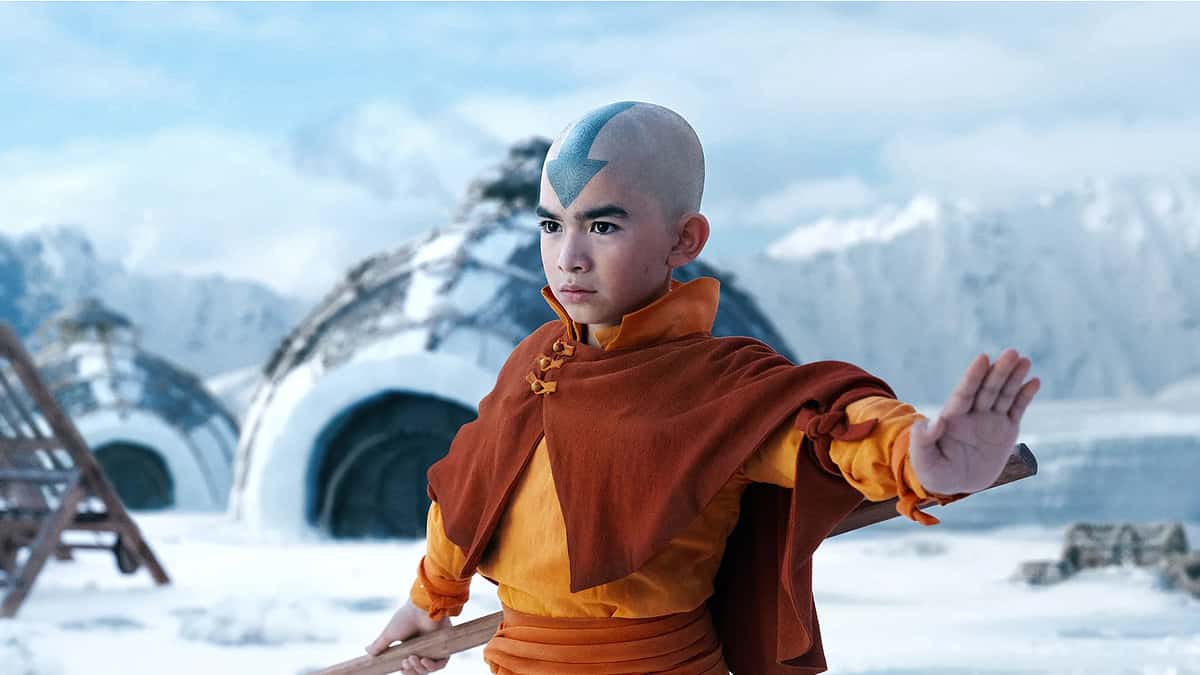 Avatar is a live-action adaptation of the beloved Nickelodeon series. A live-action reimagining of the beloved animated series follows Aang, the young Avatar, as he learns to master the four elements (Water, Earth, Fire, Air) to restore balance to a world threatened by the terrifying Fire Nation.
RELATED: Netflix's Terminator: The Anime Series Will Restore The Franchise To Its Former Glory
Rebel Moon Part 2: The Scargiver (Film) – 19 April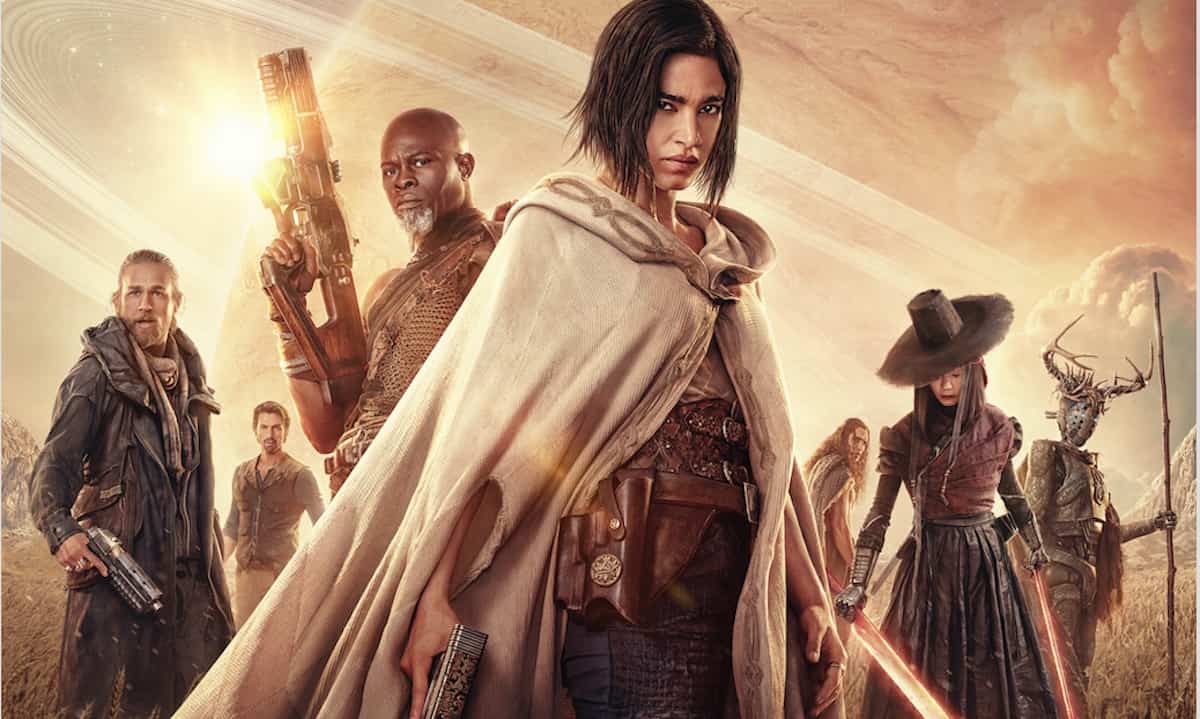 Rebel Moon is an exciting new movie from Zack Snyder and one of Netflix's most anticipated upcoming releases. Part One will be released in December 2023, whereas Part II will be released to Netflix on 19 April 2024.
Rebel Moon takes place in a far-flung corner of the universe, where the peaceful moon colony Veldt is forced to surrender their harvest to the military horde of Motherworld, governed by the menacing Imperium. Desperate to protect her adopted home — and well aware of the ruthless brutality of the Imperium — a mysterious young woman embarks on a high-stakes interstellar mission to gather warriors from around the galaxy who will help deliver them from evil.
After Zack Snyder left Warner Bros., everyone wondered what the Man of Steel director would do next. Snyder seemed burnt by the traditional film studios and went to Netflix instead. There, the filmmaker found more creative freedom and willingness to take risks. The zombie post-apocalyptic heist film Army of the Dead was Snyder's first team-up with the streaming service. The director set his sights on more ambitious goals and teamed up once again with Netflix to create the Star Wars-inspired epic Rebel Moon.
RELATED: A Forgotten Action Horror Film Is Climbing The Netflix Charts 10 Years Later
Wallace and Gromit (Stop-Motion Film)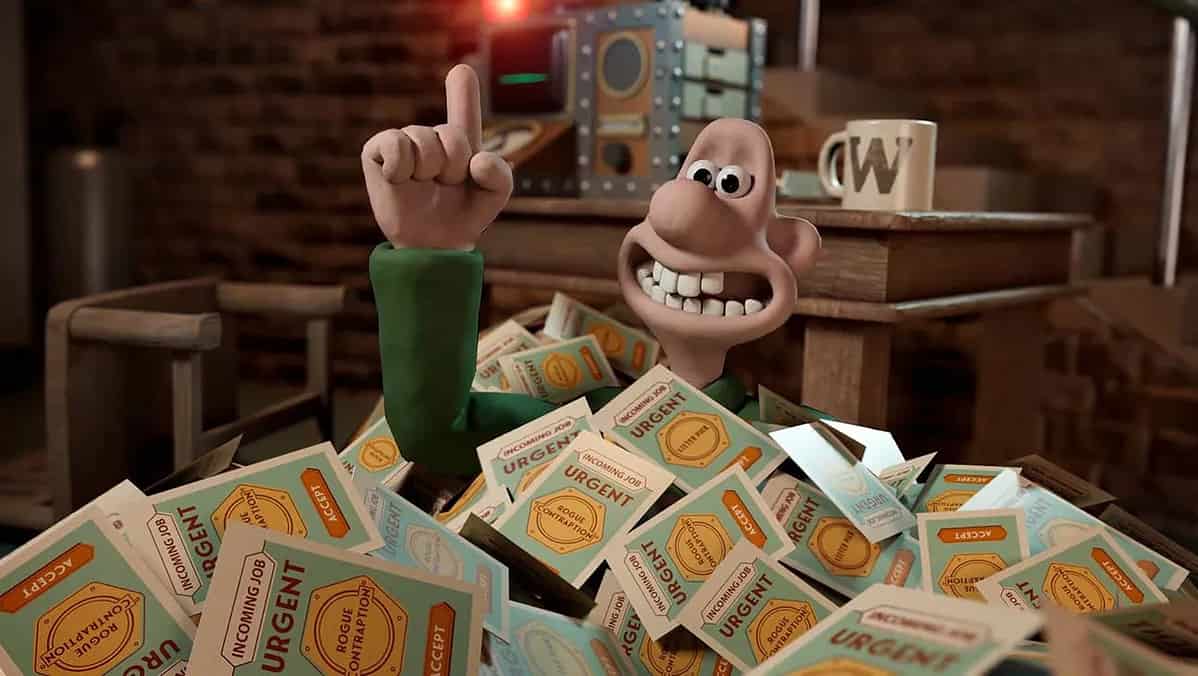 No streaming menu is complete without stop-motion features, and Wallace and Gromit is one of the best stop-motion franchises ever. The untitled new film will explore Gromit's concern that Wallace has become over-dependant on his inventions, which proves justified when Wallace invents a "smart gnome" that seems to develop a mind of its own. As events spiral out of control, it falls to Gromit to put aside his qualms and battle sinister forces, or Wallace may never be able to invent again!
Tomb Raider: The Legend of Lara Croft (Anime Series)
It's about time that Lara Croft gets a new animated series. Fans of the rebooted Tomb Raider games will see the story continue as The Legend of Lara Croft takes place after the events of Shadow of the Tomb Raider. According to reports, the anime series will bridge the gap between the reboot and the original games, with MCU star Hayley Atwell voicing the legendary archaeologist.
Lift (Film)
Kevin Hart's heist film was initially scheduled to be released in August 2023; Lift was moved to mid-January 2024 and will be one of Netflix's first major movie releases of the year. Kevin Hart leads the movie's cast, which is directed by F. Gary Gray (Friday, Set It Off, The Italian Job, The Fate of the Furious, Straight Outta Compton), with the story following a master thief and her ex-boyfriend teaming up with a crew to steal over $100 million from a passenger flight. This band of expert criminals must prevent a terrorist attack by doing what they do best — robbing the rich. Staring alongside Hart are Vincent D'Onofrio, Paul Anderson, Sam Worthington, Burn Gorman, Gugu Mbatha-Raw, and Billy Magnussen.
RELATED: Netflix Viewers Can't Get Enough Of This New Thriller Series
Delicious in Dungeon (Anime Series) 3 January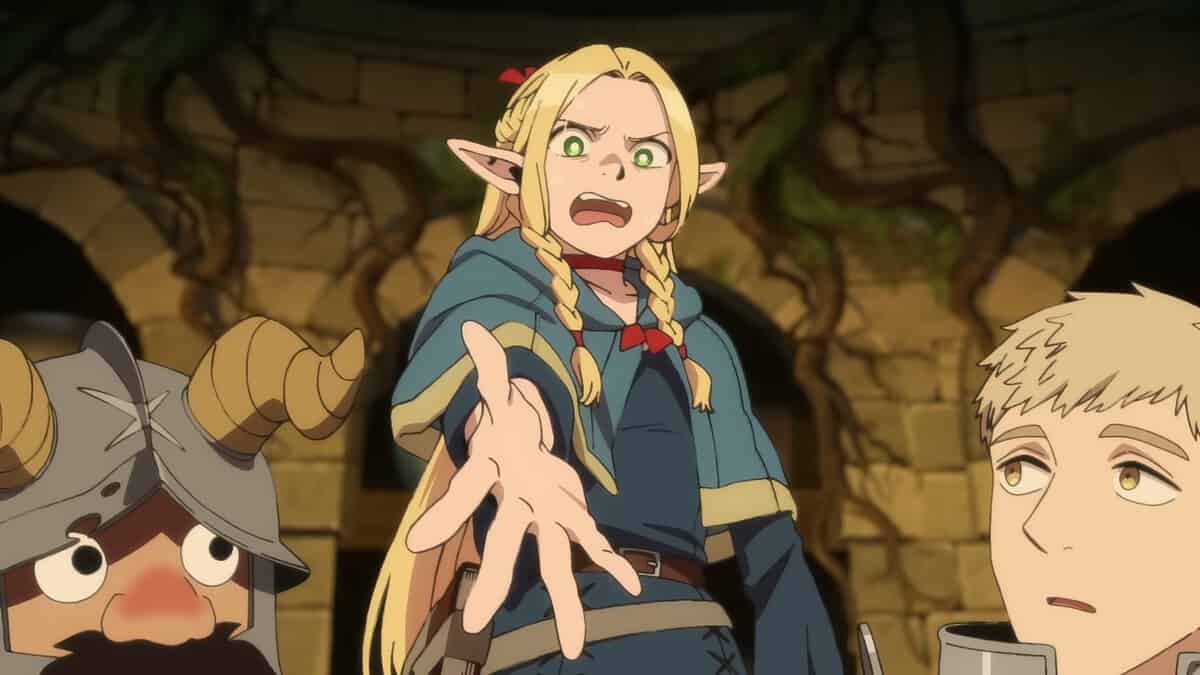 Delicious in Dungeon, a new manga adaptation from the studio called Trigger, best known for Cyberpunk: Edgerunners, Star Wars: Visions, and Darling in the Franxx. Based on the manga from Kui Ryôko, here's what you can expect from the series that combines food and adventure.
The story revolves around Laios, a determined adventurer leading his party into a dangerous dungeon to save his sister Falin, who fell victim to a fearsome dragon. Stripped of supplies, Laios, alongside his companions Marcille and Chilchuck, embark on a quest for survival and resurrection. Their unique approach? Embracing their inner chefs and feasting on dungeon monsters ranging from slimes to dragons.
Atlas (Film)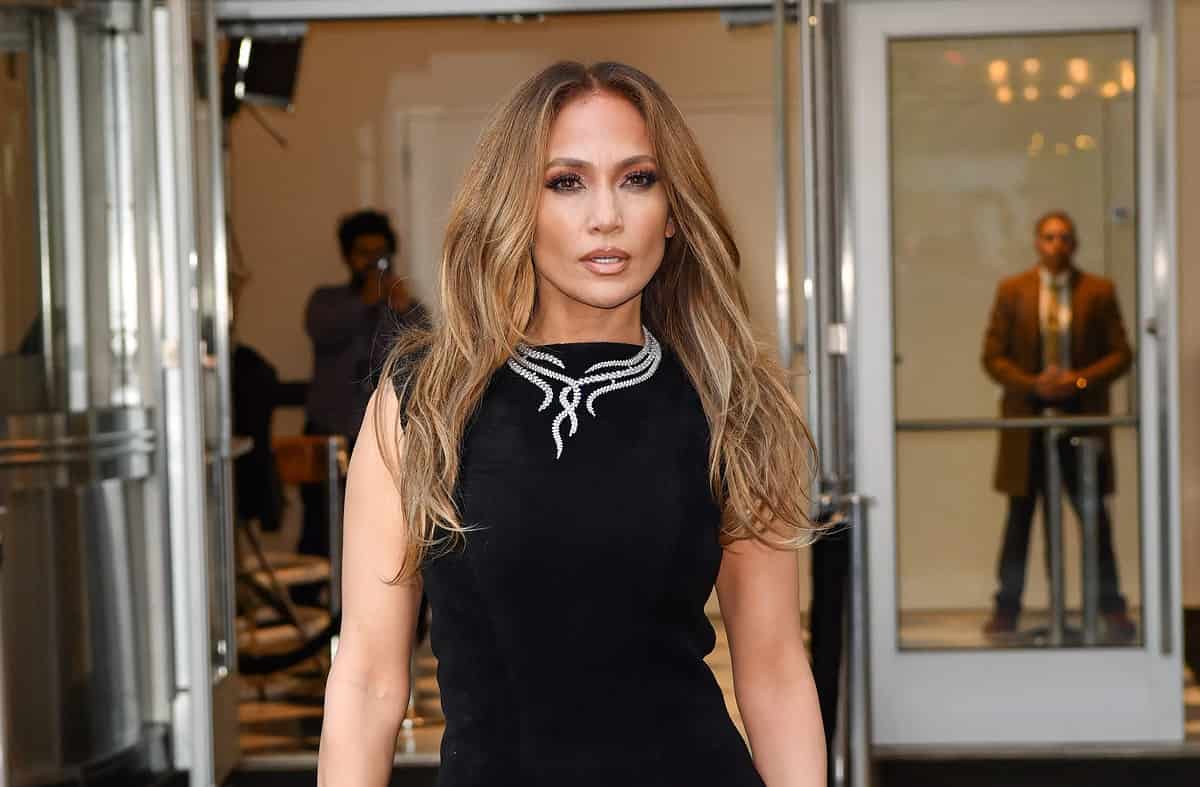 Jennifer Lopez is back in Atlas. Her previous film for Netflix was 2023's Mother. Although critics panned the film, viewers seemed to enjoy it so much that it became one of Netflix's most successful films ever. Atlas will see Lopez back for another feature film as part of a deal struck back in 2021. Originally referred to as simply "The Expansion Project," the movie is about a woman fighting for humanity in a future where an AI soldier has determined the only way to end war is to end humanity.
RELATED: Octavia Spencer's Psychological Thriller From 5 Years Ago Is Suddenly In Netflix's Top 10
Average Height, Average Build (Film)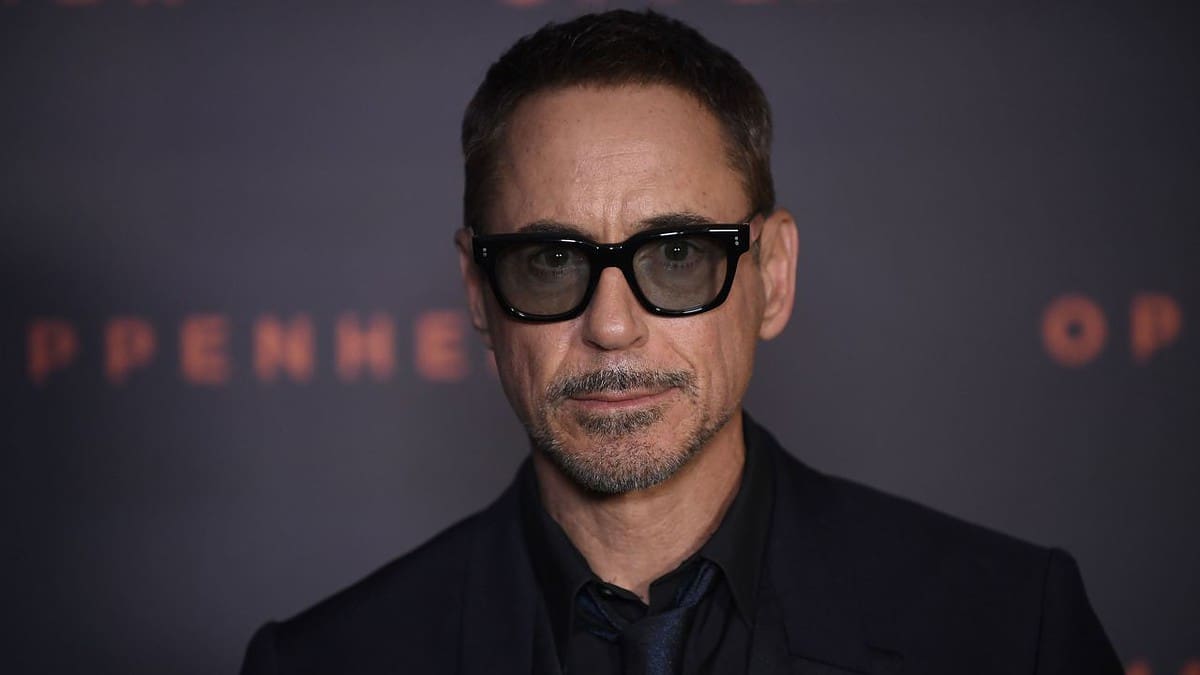 A stellar cast starring Robert Downey Jr., Amy Adams, Robert Pattinson, Forest Whitaker, and Danielle Deadwyler fills the screen for Average Height, Average Build. The film is another black comedy by Adam McKay (Don't Look Up) and takes on Washington's corruption and political hypocrisy in typical McKay fashion.
Back in Action (Film)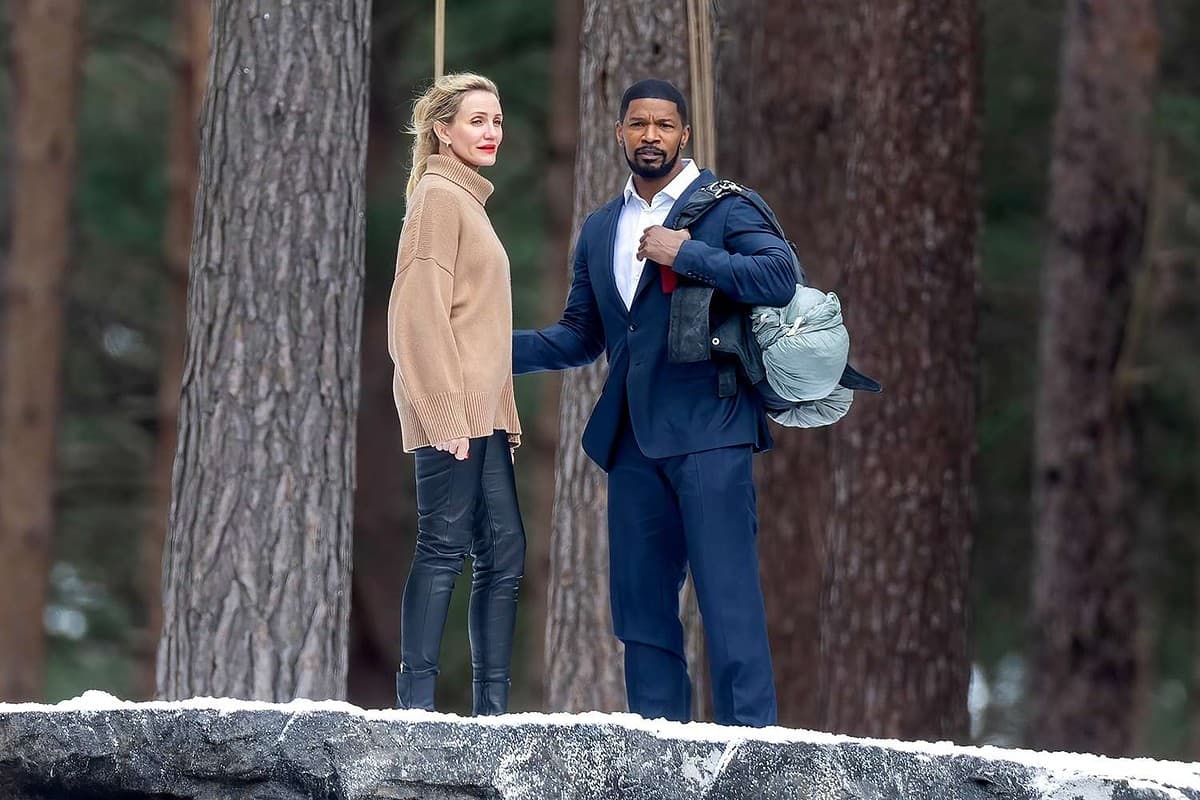 This new action-comedy will see Cameron Diaz return to the big screen alongside Jamie Foxx. The actress was said to have unretired from acting after Jamie Foxx asked her to appear in the film. Foxx and Cameron have known each other for years and worked together in the past. In 1999, they both starred in Any Given Sunday and 2014, they joined forces for the remake of Annie, her last film since Back in Action.
The actress announced that filmmaking put too much strain on her family life. Diaz immediately retired again after shooting for Back in Action wrapped. The movie hit the news recently as Jamie Foxx was hospitalised for a medical emergency towards the tail end of filming.
RELATED: Netflix's Nigerian John Wick Is Taking The World By Storm
Beverly Hills Cop 4: Axel Foley (Film)
It took a few decades, but Eddie Murphy is back as Axel Foley after the death of an old friend. Detroit Police Department Lieutenant Axel Foley returns to Beverly Hills to investigate corruption within the Beverly Hills Police Department with his daughter and her ex-boyfriend.
Carry On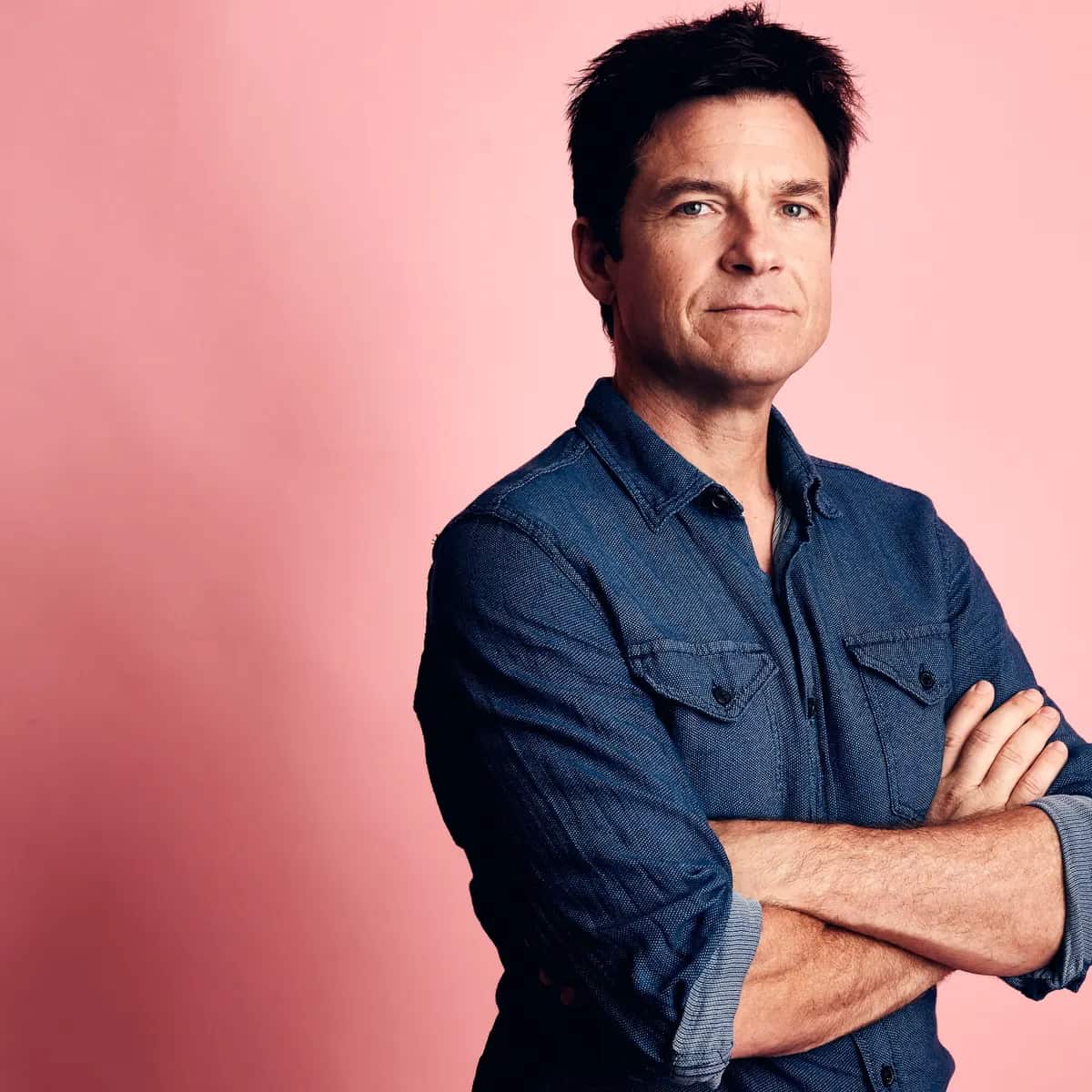 Jason Bateman stars in this Christmas thriller. Alongside him is Taron Egerton as a TSA agent, Ethan Kopek, who gets blackmailed by a mysterious traveller to let a dangerous package slip through security and onto a Christmas Day flight.
Damsel (Film)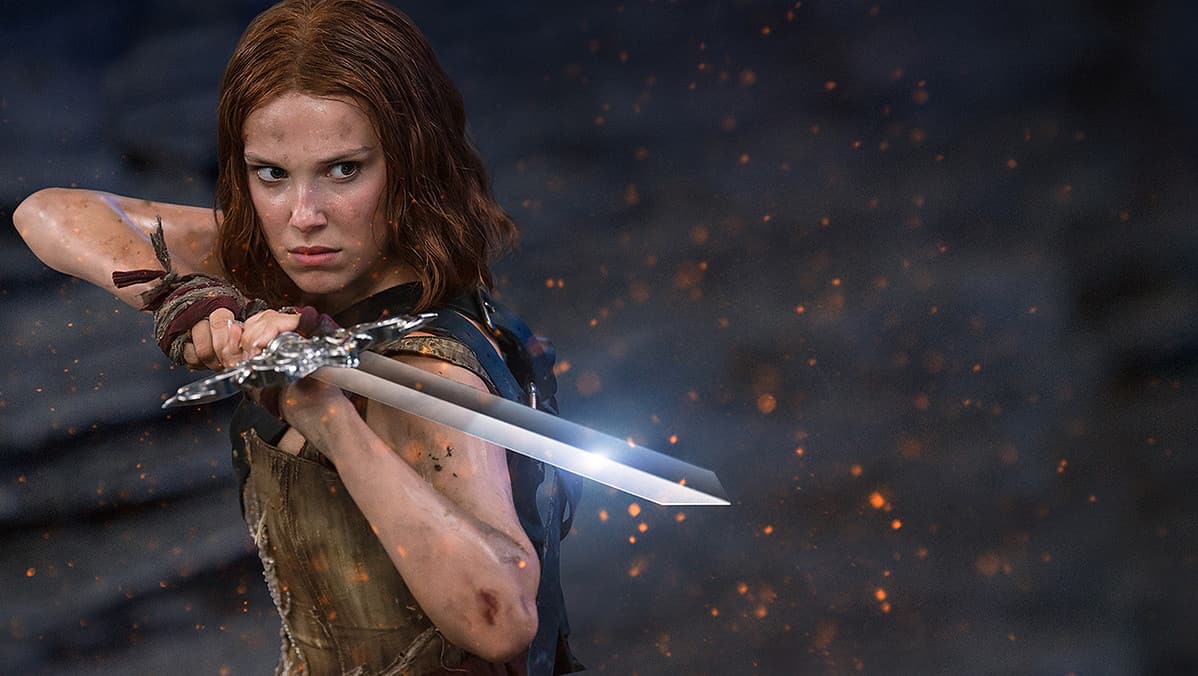 Coming from Roth Kirschenbaum Films and PCMA Productions, featuring Millie Bobby Brown. Damsel sees Brown as a dutiful young girl who agrees to marry a handsome prince — only to discover it is all a trap. The royal family recruited her as a sacrifice to repay an ancient debt. She's thrown into a cave with a fire-breathing dragon, relying solely on her wits and will to survive.
RELATED: First Look At Zack Snyder & Titan Comics' Rebel Moon Prequel
The Gentlemen (Series)
The success of Guy Ritchie's The Gentlemen paved the way for Netflix to acquire a spin-off original series that expands the film's criminal underworld. 2019's The Gentlemen followed an American expat, Michael Pearson (Matthew McConaughey), trying to sell off his highly lucrative marijuana empire in London, setting off a chain of plots, bribery, and schemes to steal his power from under him. Netflix's 2024 series will revolve around a new character, Eddie Halstead, who, upon inheriting his late father's estate, realises he's sitting atop Pearson's weed empire.
Horizon: Zero Dawn (Live Action Series)
HBO's The Last of Us has inspired other streaming service providers to scour the game world, looking to adapt video game-based series. Adapting the franchise from PlayStation, this new series follows the games' storyline in the 31st century, where humans live in scattered tribes and are threatened by rogue robots. The main protagonist is Aloy, a young huntress who sets out to uncover her past.
Spaceman (Film)
Spaceman stars Adam Sandler. Sandler has released several original films with Netflix over the years. The actor-comedian has a $250 million deal with the studio, producing an impressive eight titles for the streaming service, from Western comedy The Ridiculous Six to comedy-drama Sandy Wexler. His latest film sees the actor star as Jakub Procházka, who his grandparents raised in the Czech countryside after being abandoned as a young boy. He worked as a scientist before trying to become the Czech Republic's first astronaut.
RELATED: This Sleeper Hit Netflix Thriller Has A 100% Rating on Rotten Tomatoes
The Electric State (Film)
The Electric State is an upcoming American science fiction adventure film directed by the Russo brothers, Anthony and Joe Russo and written by Christopher Markus and Stephen McFeely. It is based on the graphic novel of the same name by Simon Stålenhag and will star Chris Pratt and Millie Bobby Brown. The story reads as follows: an orphaned teenager traverses the American West with a sweet but mysterious robot and an eccentric drifter searching for her younger brother.
The Brothers Sun (Series)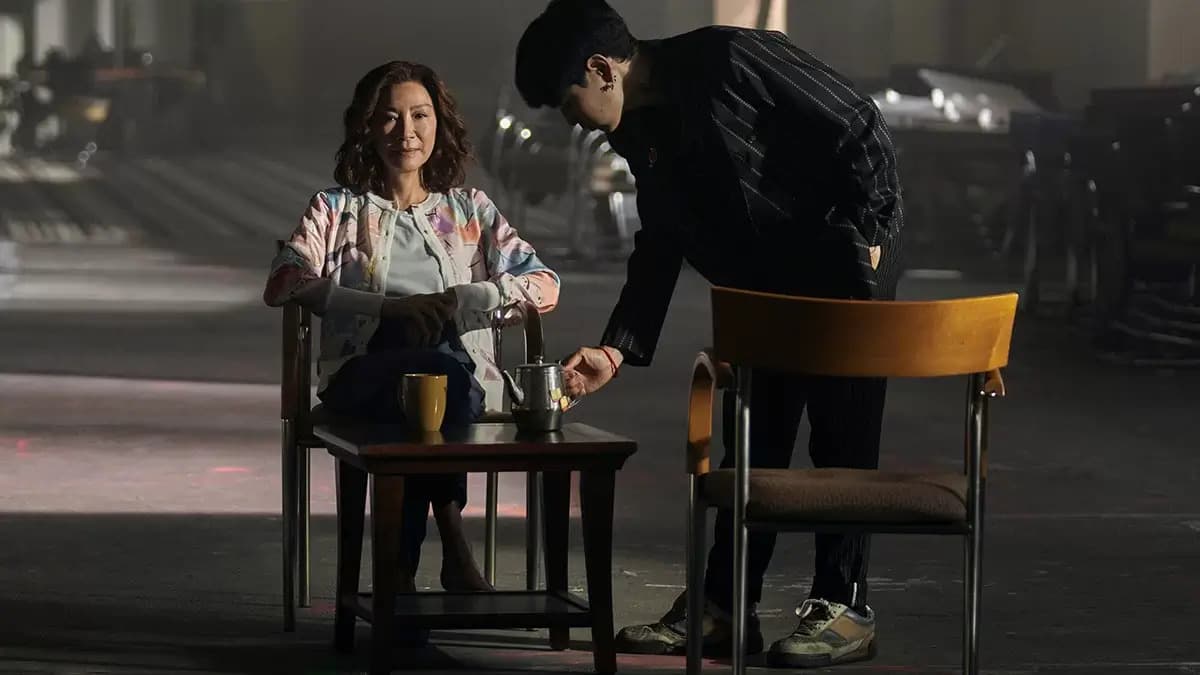 The TV show follows Charles Sun, a Taipei gangster who's settled into his life as a ruthless killer but must go to LA to protect his mother and younger brother after a mysterious assassin shot his father. It Stars Michelle Yeoh, Justin Chien and Sam Song Li.
Society Of The Snow (Film)- 4 January 2024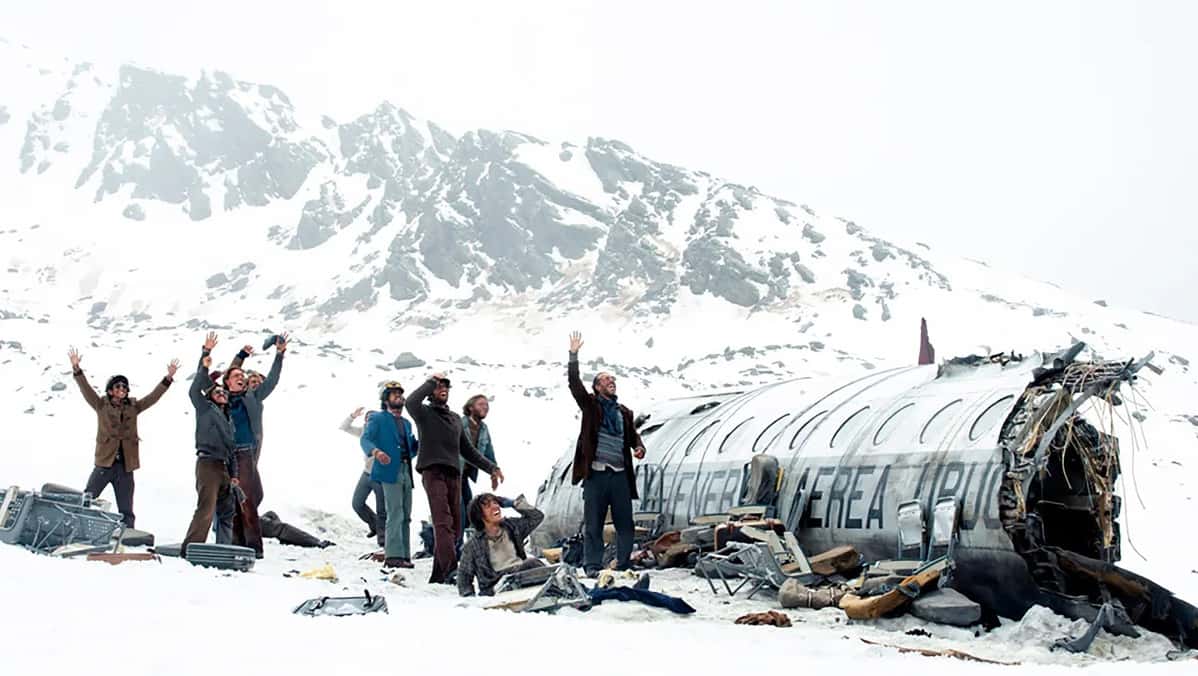 Society of the Snow is the third film to tell the harrowing story of a Paraguayan rugby team that crashed in the Andes. The previous films were based on Pier Paul Read's 1974 book Alive: The Story of the Andes Survivors. These films were 1976's Survive and 1993's Alive. In 1972, Uruguayan Air Force Flight 571 crashed in the heart of the Andes. Only 29 of its 45 passengers survived the accident. Trapped in one of the planet's most hostile and inaccessible environments, they must resort to extreme measures to stay alive.
RELATED: Netflix's New Steven Spielberg Documentary Proves Aliens Are Real
The Residence (Series)
Without a new Bridgerton season to satisfy viewers, they will have to look elsewhere, and perhaps The Residence can fill the void. The Residence is a mystery-drama streaming television series created by writer Paul William Davies for Netflix in 2024.
Executive producer Shonda Rhimes also created the fictionalised White House drama Scandal. Now, she and her team are again setting their sights on the unmistakable mansion — this time, with a mysterious twist. Prepare for The Residence, a comedic whodunit revolving around history's most disastrous state dinner.
Saving Bikini Bottom: The Sandy Cheeks Movie (Animation and Live-Action)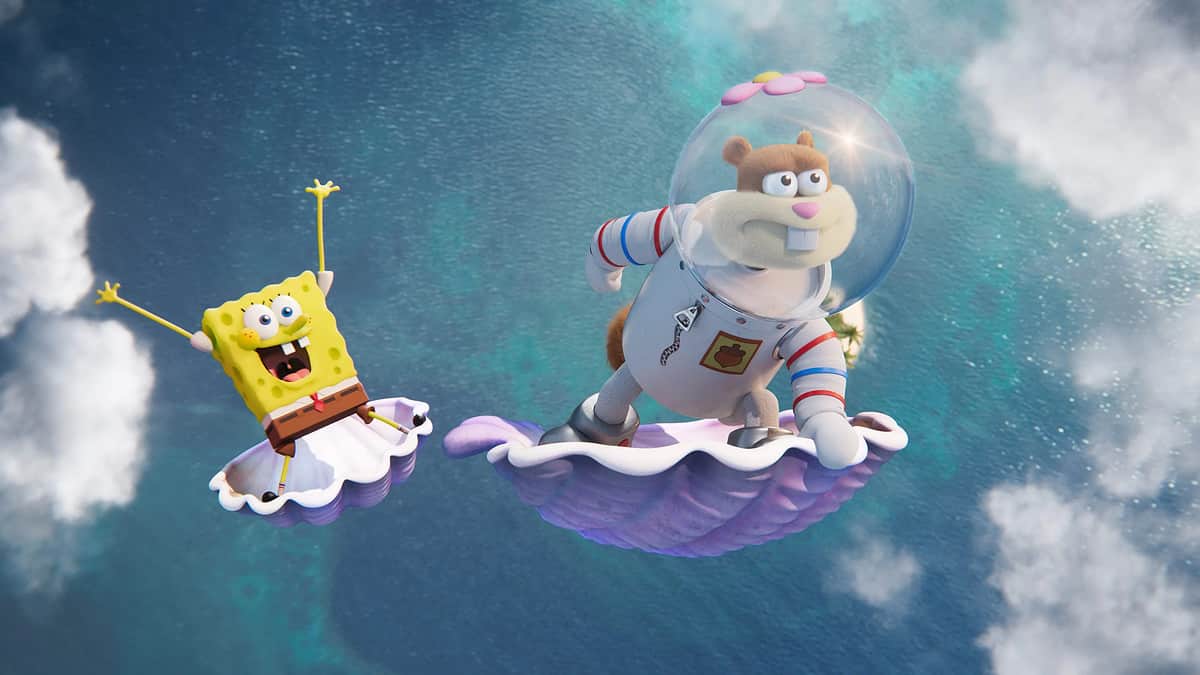 When Bikini Bottom is suddenly scooped out of the ocean, Sandy Cheeks and SpongeBob journey to Sandy's home state of Texas, where they meet Sandy's family and must save Bikini Bottom from the hands of an evil CEO. Coming to Netflix as part of its output deal with Nickelodeon is a new SpongeBob animated spin-off movie focusing on Sandy Cheeks.
RELATED: Adam Sandler's New Netflix Film Could Be The Best Animated Movie of 2023
The Piano Lesson (Film)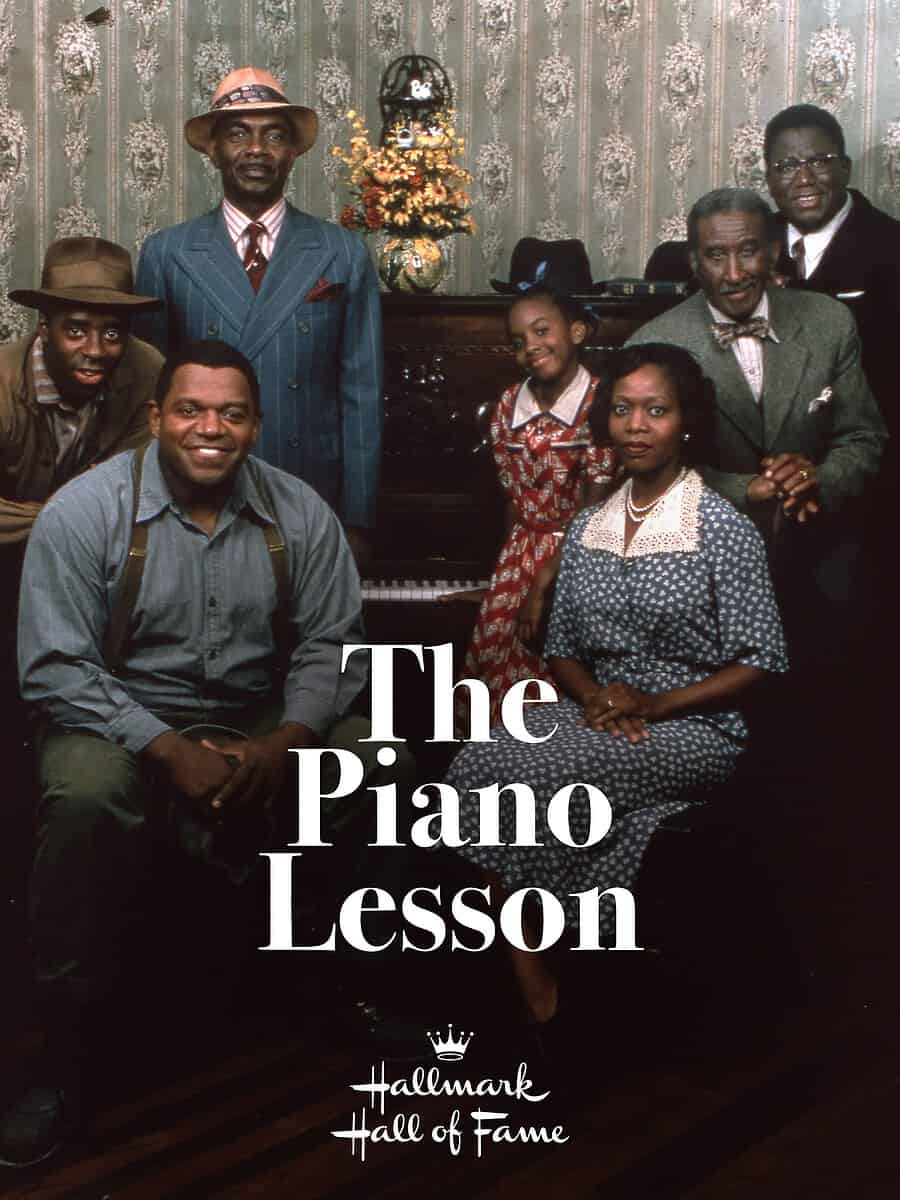 This live-action movie is an adaptation of August Wilson's Broadway play and produced by Denzel Washington. This historical drama is set in 1936 Pittsburgh during the aftermath of the Great Depression. The Piano Lesson follows the lives of the Charles family in the Doaker Charles household and an heirloom, the family piano, which is decorated with designs carved by an enslaved ancestor. The film has an incredible cast, starring Samuel L. Jackson, Ray Fisher, and John David Washington.
Ultraman: Rising (Anime Film)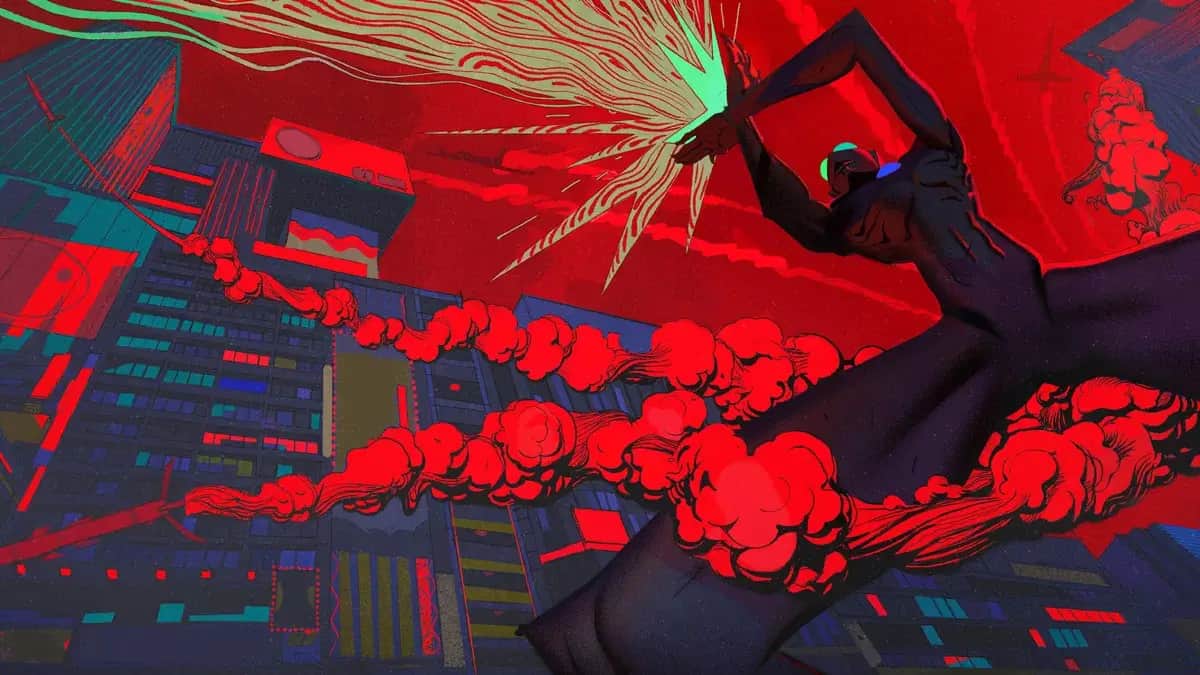 Based on the long-running manga and anime series, this new feature film comes from Tsuburaya Productions. The movie is written and directed by Shannon Tindle and tells the story of Ken Sato, a famous but egotistical baseball player living a secret life as the giant superhero Ultraman. Sato is forced to balance his career and hero duties after reluctantly adopting a baby kaiju after defeating its mother.
Terminator the Anime (Series)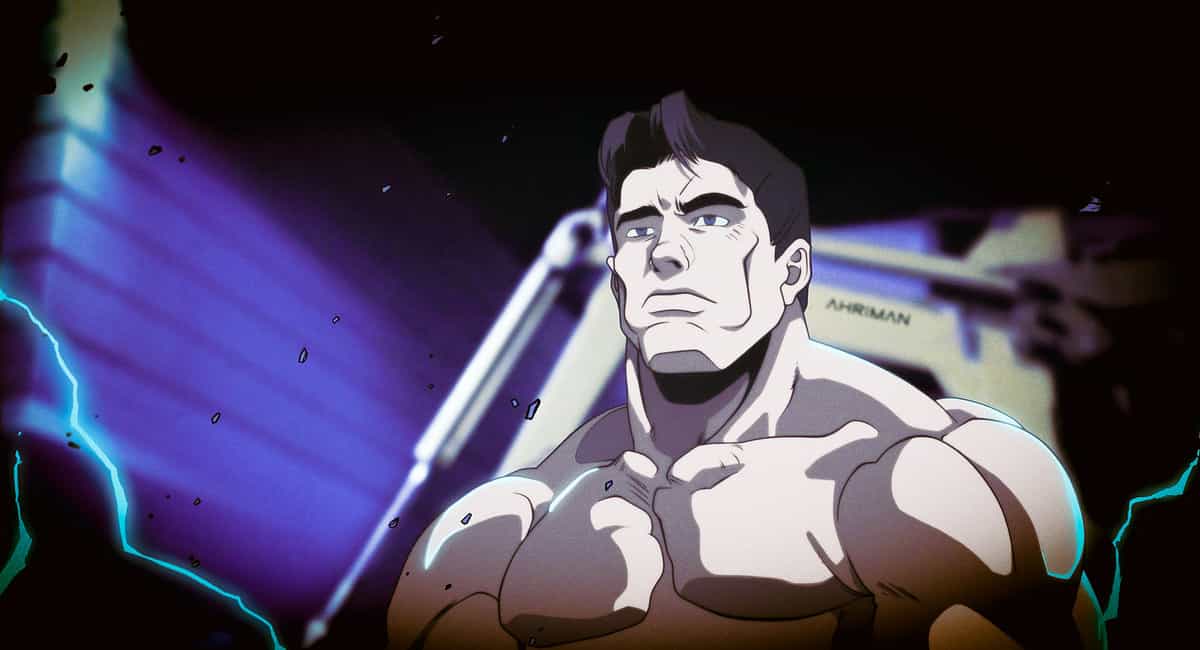 Production IG, Inc., the Japanese animation studio and production enterprise which created Ghost in the Shell, is making a new Terminator anime series for Netflix in 2024. This adaptation will be set just before Terminator II's Judgement Day date of 29 August 1997. The synopsis reads, "A future war has raged for decades between the few human survivors and an endless army of machines. 1997: the AI known as Skynet gained self-awareness and began its war against humanity.
RELATED: A Mind-Bending Crime Thriller Series Is About to Light Up Netflix
Caught between the future and this past is a soldier sent back in time to change the fate of humanity. She arrives in 1997 to protect a scientist named Malcolm Lee, who works to launch a new AI system designed to compete with Skynet's impending attack on humanity. As Malcolm navigates the moral complexities of his creation, he is hunted by an unrelenting assassin from the future, which forever alters the fate of his three children."
TL;DR
Netflix has had an interesting 2023, releasing many great films and series.
Netflix's 2024 looks to be an even better year, with plenty of great new titles on the horizon.
Some of the most anticipated titles are Zack Snyder's Rebel Moon 2 and Avatar: The Last Airbender, to name a few.
What do you think about these upcoming titles? Please share your thoughts below.