Citizen Sleeper turned out to be a hit in 2022 (excuse the pun), which took the world by storm with exciting mechanics and beautiful art. However, we are in for another treat because the team behind Citizen Sleeper is back at it again with a new project but hasn't shared with us what we can expect. Intrigued? Keep reading!
RELATED: The 12 Best Video Games of All Time
Citizen Sleeper Devs Working On A New Project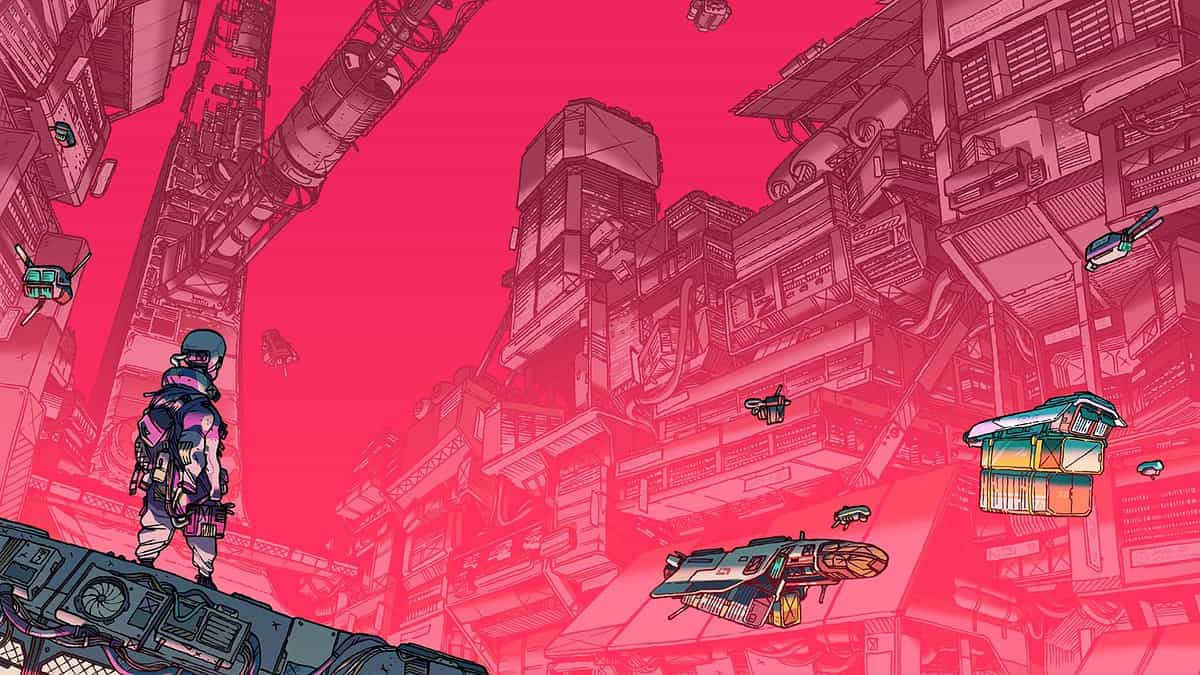 The brilliant minds behind the hit narrative game Citizen Sleeper have come together again. They are working on their next big project. Unfortunately, we don't have any details on what to expect from the new game. Still, the solo developer of Citizen Sleeper, Gareth Damian Martin, shared on Twitter that he is teaming up with the wonderful people behind the first game again. The team comprises the narrative indie label Fellow Traveller, the first game's iconic character artist Guillaume Singelin, and the renowned composer Amos Roddy.
"Citizen Sleeper Anniversary Week Announcement 001: The team is back. Me, @guinoir and @ToyxTree are working together again on a new project. FULL REVEAL SOON." – Gareth Damian Martin (@JumpOvertheAge), May 1, 2023.
There was also a teaser image attached to Martin's tweet, which might hint at what we can expect, but only if it has anything to do with the game. The idea is dominated by black and yellow, displaying all the names mentioned above with an industrial, cyberpunk feel, a detail you might have noticed about the first game.
The first game was set in space, with dark overtones and a futuristic theme contrasted by the harshness and grittiness of living on a space station, so we can expect these elements to be carried through to the second game. There is an industrial element to the teaser image. Still, until we know more, this is entirely speculation.
RELATED: Horizon Forbidden West: Burning Shores – A Fantastic New DLC
Citizen Sleeper
Citizen Sleeper is a narrative game with an interesting gameplay mechanic, lots of reading, stunning art, and a space station for you to explore. The gameplay mechanic involves dice rolls, which you spend to determine your actions aboard the space station. Giving you a Dungeons and Dragons adventure feel, you are the Sleeper, dealing with the fallout of galactic capitalism that has driven the human race into space.
The game is acclaimed and nominated for honours with BAFTA, the IGF, and even the Game Awards. Of course, no one was expecting it, but the narrative game took the world by storm and quickly became one of the best games of 2022.
With a beautiful art style and exciting game mechanics, stunning colours, and a story to complement it all, I have no doubt that their next game will be just as visually pleasing, if not more, and will probably be a hit like the first.
RELATED: MotoGP 23 Review – A Great Bike Racing Simulation Game
TL;DR
Citizen Sleeper was one of the best narrative games last year.
Citizen Sleeper's dev team are getting back together for another project.
We will have to wait and see what else the devs are willing to share in the coming months.
Are you excited about the Citizen Sleeper dev team's next project?