If you play mobile games regularly, you probably know that free games aren't always free. You have to pay to unlock the best in-game weapons or to enjoy an ad-free experience. But if you are okay with a few ads popping up in between missions, you'll have immense fun playing the following games.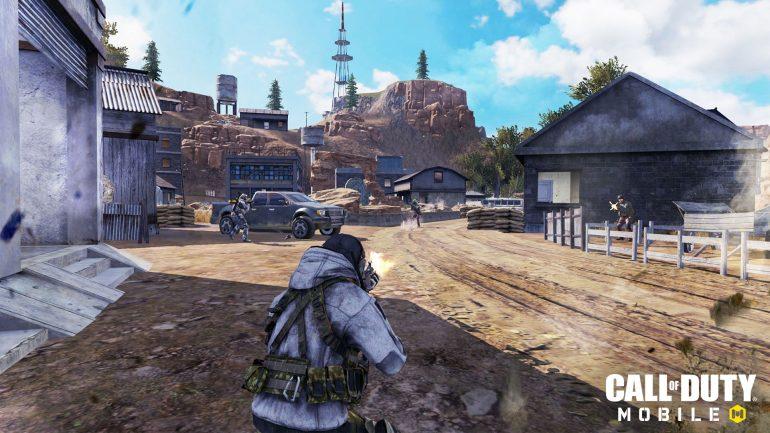 Call of Duty: Mobile
With an impressive 4.6/5 rating from 7.5 million people, Call of Duty has been a success since it launched on the Google Play Store. So far, the game has been downloaded over 50 million times, a testimony of how popular it is.
But is it worth it? If you love action-themed multiplayer games, Call of Duty is a must-install game. You can choose between 5 vs. 5 events or dive in a Battle Royale mode where you play in first or third shooter modes.
The best part of the game, though, is its immersive gameplay that feels as enjoyable as the PC and console versions. The game's graphics look good, and the controls work smoothly and efficiently.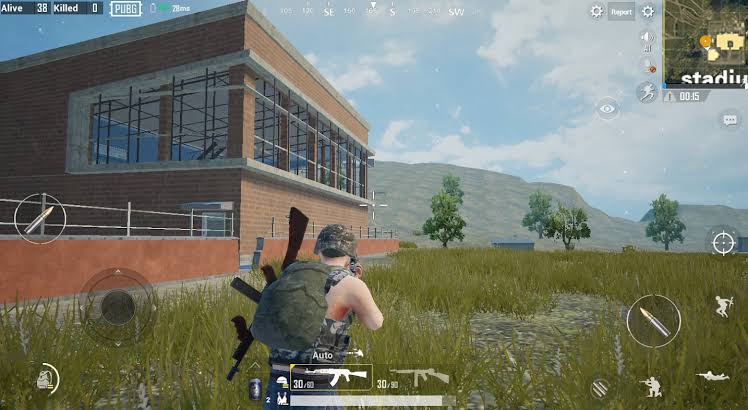 PUBG Mobile
PUBG ranks amongst the best Battle Royale games in the world. And with 100M+ downloads, you don't need more evidence to know people love this game. If you've never played it, PUBG pits 100 people in an open field where they battle for weapons and kills one another until one man remains standing.
Alternatively, you could compete in a 4v4 tournament that can also be activated into a zombie mode.
Unfortunately, you can't receive the best cosmetics for PUBG unless you buy a 6-8 week game pass. Progressing to the upper tiers of the game also asks for better weapons, most of which you have to purchase.
Still, you can play PUBG Mobile without spending your cash. And who knows? If you are exceedingly talented at it, you could get invited into PUBG eSports competitions where you could win hundreds of thousands of dollars.
Slots Billionaire
Becoming a millionaire is much easier than you'd think, at least in the world of free to play casino games.
All you need to do is to play a slot game in Slots Billionaire and hope for the best. You'll lose a few times. But when you win, it's either tens of thousands of hundreds of thousands.
Of course, this not real money you can withdraw. If you want to play casino games for genuine cash, check out the available casino games there are for free and then join a registered online casino to play the games of your choice.
Meanwhile, get a feeling of playing slot machines at Slots Billionaire. It's a top-rated game with 1M+ downloads and a 4.8/5 star rating. It offers a wide range of slots, all designed with top-notch graphics and high-quality music tracks.
Asphalt 9: Legends
Game loft SE has been creating mobile racing games since Google launched introduced Android. That means it's been around long enough to know everything people love about racing games.
With its ninth edition of the Asphalt game, Gameloft provides a racing game that offers a high-octane experience. It includes a lot of fictional tracks, and its cars aren't always renowned racing brands, but you can't find a racing experience as gripping as what Asphalt provides.
You can play solo and build your career by winning races, or you could test your skills against real people in the multiplayer mode. If you win frequently, you'll win new cars, fixtures, and upgrades. But like all other freemium games, you can also unlock these features by paying for them.
Alto's Odyssey
Alto's Odyssey is a simple game at its core. It doesn't boast of futuristic graphics or advanced mechanics. But it's an incredibly engaging game nonetheless. The objective is to ski down steep hills while also dodging obstacles and attempting massive jumps at times.
Similar to many mobile games, Alto's Odyssey features levels that become more difficult the more you advance. Its themes also change significantly, which helps vary the atmosphere and the experience.
Although Alto's Odyssey features ads, they aren't as disruptive as adverts in many free games. You can also pay to unlock unique features. But it's not compulsory, and you can unlock these features by playing the game long enough.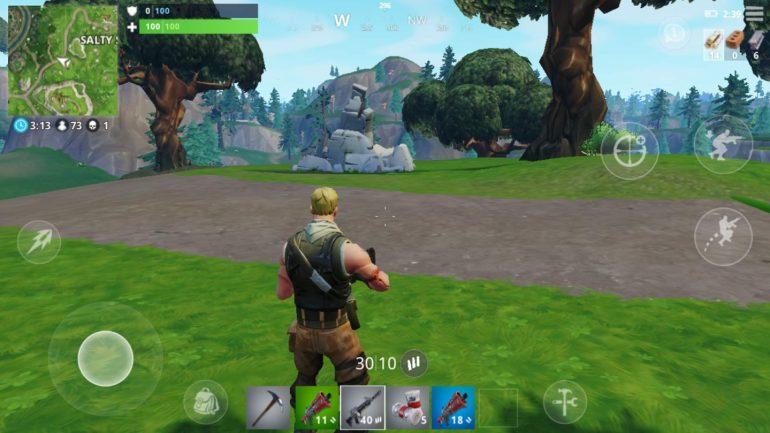 Fortnite Mobile
Arguably the most popular Battle Royale Games in the world, Fortnite is a cult classic played by tens of millions of people. You can get the game on epicgames.com now that you can't find it on Google Play Store.
If you've never played Fortnite, you might be overwhelmed by everything in it. Characters and landscapes look cartoonish but stunning nevertheless. You can play solo or in teams. Either way, you'll be pitted against 100 other people in a deathmatch where the only way to win is to kill everyone else.
That being said, Fortnite is as entertaining as they come. The fact that you can tweak it, make your characters dance, and purchase gorgeous cosmetics explains why it's the number one Battle Royale Game in the world.
Not to forget, Fortnite could also turn you into a millionaire. Last year, the Fortnite World Cup Winner took home a staggering $3 million. There will be another World Cup this year and more competitions in which any Fortnite fan can enter.
Hearthstone: Heroes of Warcraft
The company that also brought us Overwatch and World of Warcraft is responsible for one of the best mobile games. On Google Play Store, Hearthstone has 10M+ downloads. It has an equally huge number of downloads on the Apple Store and a lot more players on PC and consoles.
But popularity isn't the only reason that makes you choose games, is it? Hearthstone is a card game in which you use each card's power to deplete your opponent's health. It's also a strategy game in which you have to make a move at the right time. Otherwise, you could quickly lose to someone with a better experience.
While you can play the game free for the better part, you could complete missions faster by unlocking unique cards with money. Of course, it's not compulsory to do so. But you have that option.