Since the first game was released in 2004, Far Cry has set the standard for fantastic open-world shooters. And while the in-game physics and the amazing graphics were key to the franchise's success, what truly made Far Cry go super-viral was the villains — who more than often appear on the game's cover art. Ubisoft knew they had a winning formula: a great bad guy that compelled you to finish the game just so you can shoot the jerk in the face. With Far Cry 6's recent release, I began to look back at the best Far Cry games.
5. Far Cry 4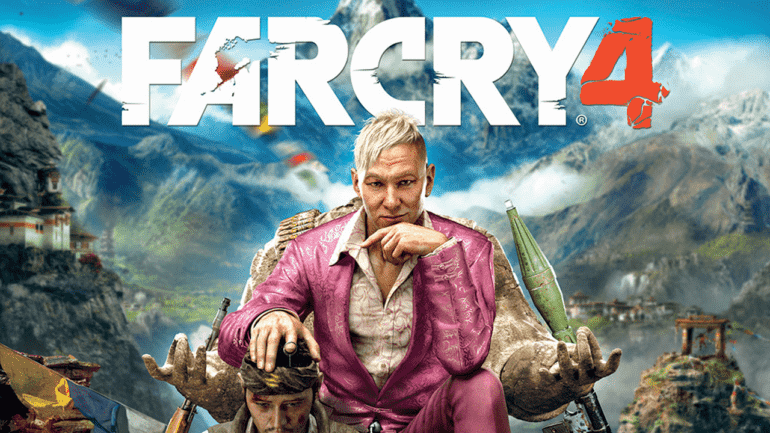 After the success of Far Cry 3, many hoped that Ubisoft would recreate the magic in a sequel. For the most part, I do believe they achieved that with Far Cry 4.
In this instalment, you play Ajay (James A. Woods), a son returning home to Kyrat (a fictional Himalayan country) to spread his mother's ashes. However, the country's dictator, Pagan Min (Troy Baker), makes things difficult for him as Ajay gets caught in the middle of a revolution.
While I think Pagan Min was a fantastic villain, maybe the 2nd best in the series, the rest of the story and the same Far Cry 3 gameplay slapped on a new foreign location is why this game is not higher on the list of best Far Cry games. Unfortunately, it was also filled with mediocre supporting characters and not much innovation.
4. Far Cry 2
While this is probably mostly led by nostalgia, I really love Far Cry 2 – mostly because of the first-person action. Also, you've got to admit those fire graphics were incredible for the time.
In 2007's Far Cry 2, gamers play as an unnamed mercenary. Set in a fictional African nation that is in civil war, you are sent to kill an arms dealer named The Jackel.
The shooting was exhilarating, the driving was invigorating, and that fire spread everywhere and caused some major mayhem.
And yeah, I thought the Malaria gimmick was interesting at the time, sue me.
3. Far Cry 5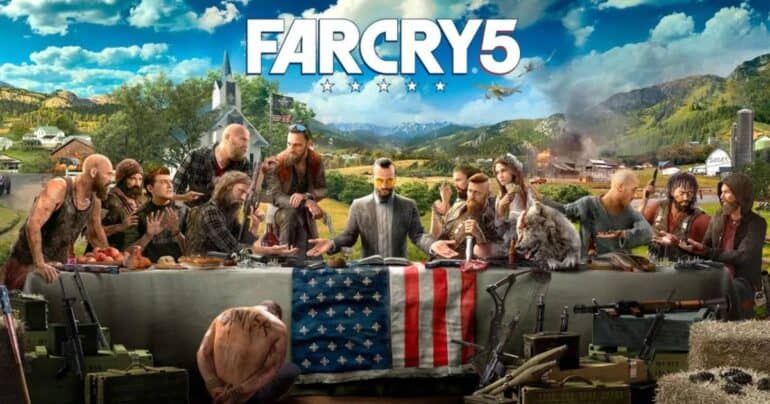 This might ruffle some feathers out there but, yes, I think Far Cry 5 is one of the best games in the franchise.
After Far Cry Primal disappointed, I was so amped to get a game that took full advantage of the PS4 technology. Also, the villain was badass.
Set in the most rural American setting, 2018's Far Cry game introduced a violent religious cult led by Joseph Seed. You play a cop determined to bring the church and its leaders down.
Classic gameplay returned. And Far Cry 5 offered really interesting support characters.
That ending was unforgettable.
RELATED: Far Cry 5 Review – You Will Become A Believer
2. Far Cry 6
Like many fans, I was sceptical about Far Cry 6 at first. On paper, it had all the right ingredients of making a tremendous game: a menacing villain, a lush island paradise and plenty to shoot at. But could it top Far Cry 5?
While El Presidente Anton Castillo was great, he was underused and his henchmen were not up to scratch compared to the Seed Siblings. Couple that with the fact that the 1st person gameplay gets completely disconnected by the 3rd person cut scenes, and you end up with a disappointing story.
That said, the story is the only thing that brings the game down ever so slightly.
The gameplay is as fun as ever. From going guns blazing on enemies to wing gliding to your next location to silently taking out guards with your bow and knife, Far Cry 6 has it all.
Plus, the island is a gorgeous tropical paradise that is so much fun to explore and get lost in.
Far Cry 6 just might be a worthy sequel to what I, and many others, consider to be the best Far Cry game.
RELATED: Far Cry 6 Review: Ambitious FPS Fun
1. Far Cry 3
Surely you saw this coming, right? Of course, Far Cry 3 is the best game in the franchise.
The developers took what made the second game successful to the next level with a villain that is probably one of my all-time favourite villains (in any form of entertainment).
You play Jason, a privileged young adult wanting to party it up on an island in seventh heaven with his friends. Naturally, things go terribly wrong and his friends are captured by Vaas, a distraught criminal who is the very definition of insanity.
A lot of my love for this game absolutely comes from Vaas (Michael Mando), but the open world was alluring to explore too. The grind of taking down camps, and hunting animals for upgrades and taking down camps is so gratifying.
I had such a great time playing this game that to this day it is still one of my all-time favourite games.
Tell us, what are your favourite Far Cry games?