Action-packed encounters, edge lords and overzealous villains are some of the traits you'll typically find in anime. However, there are moments of deep brilliance that accompany some of our favourite stories, and we can't help but celebrate those scenes with some of the best anime quotes about life.
Some quotes may be uplifting for dark moments, others are a reminder of one's potential. Still, all the anime quotes compiled here are sure to hit hard for most of the fans watching the scenes they emerged from. These quotes span across the different types of anime out there, ranging from Shonen to Seinen and everything in between. On that note, here they are: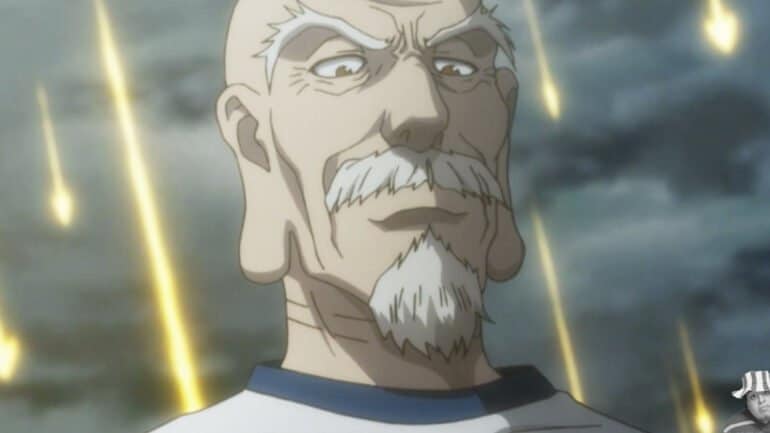 "You believe I cannot pray with a single arm? A prayer comes from the heart" – Isaac Netero (Hunter x Hunter)
During Netero's encounter with the Ant King in Hunter x Hunter, there's a moment of shock and defeat fans felt watching Netero's left arm gets dismembered. However, Netero retorts to the cheeky Ant King with this quote, reminding him and fans alike, that his power is not something that should be attributed to his limbs. Rather, true strength was something that came from within. With this quote, we are reminded that strength can be manifested as long as you believe in your own willpower.
Top 10 Most Powerful Characters in Hunter x Hunter
"If you don't like your destiny, don't accept it. Instead, have the courage to change it the way you want it to be!" – Naruto Uzumaki (Naruto)
People often feel like they are born into a particular trajectory in life. Therefore, they follow the motions, even if they hate it deep inside. With this quote from the anime Naruto, he tells us that there is value in being stubborn and dare I say selfish when it comes to taking ownership of our lives. This especially hits hard considering that Neji, the anime character the quote was said to, felt tied down to his destiny at the time.
"Fear is freedom! Subjugation is liberation! The contradiction is the truth! Those are the facts of this world! And you will all surrender to them, you pigs in human clothing!" – Satsuki Kiryuin (Kill la Kill)
On the surface, this anime quote seems like an odd choice. But given Satsuki's background as the heir to the prestigious Kiryuin family throne, it's a lot more understandable. Because she was born a girl, she was always subjected to bullying and ridicule. However, she still managed to build herself up as a competent fighter and independent thinker. Therefore, the ironies that she was raised upon are the reason for speaking in such contradictions. She's basically telling the audience that refusing to blindly accept what you're told leads you to discover the irony in subservience. Being an independent mind is more valuable instead.
The Most Powerful & Strongest Anime Characters Of All Time Ranked
"People who can't throw something important away can never hope to change anything." – Armin Arlelt (Attack on Titan)
In the world of Attack on Titan, there's general despair and apathy felt among its characters. In defiance of the natural status quo, Armin is a character that is determined to do what it takes to change the lives of his friends regardless of how dangerous the stakes get. This anime quote serves viewers as a reminder that to achieve one's dream means to be willing to put your all into it, no matter how comfortable you may be where you are currently.
"Whatever you lose, you'll find it again. But what you throw away you'll never get back." – Kenshin Himura (Rurouni Kenshin)
In a story that follows a man's path to redemption, this quote perfectly encapsulates the character of Kenshin. From the quote, there's a duality that exists between losing something and throwing it away. It's okay to lose and learn from your losses. However, giving up and completely abandoning the thought of getting things right is essentially throwing away your chance at redemption.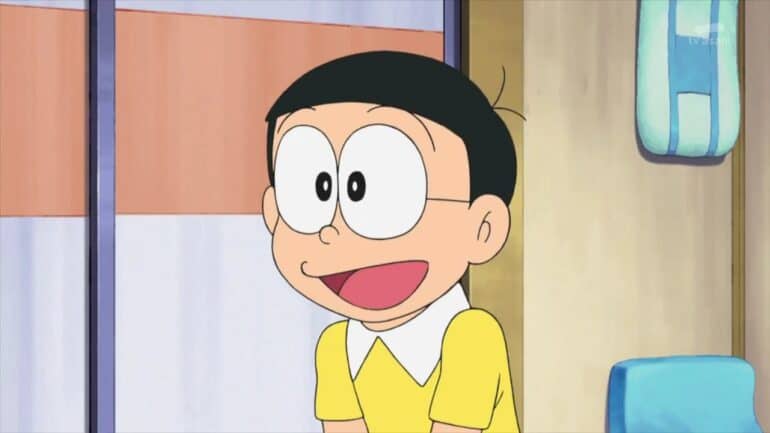 "Thinking you're no-good and worthless is the worst thing you can do" – Nobito (Doraemon)
As the main character of Doraemon, Nobito is often clumsy and subject to bullying. One day, everything changes for Nobito when his future self sends him a robot named Doraemon in order to create a more pleasant life for his past self. In an episode of the show, Nobito provides this heartwarming quote. Considering his introspection after how hard his life had been, it's respectable that he shared this with fans. No matter how bad things are, there should always be an admirable level of self-respect felt by individuals.
Top 10 Best Anime Series Of All-Time
"Power comes in response to a need, not a desire. You have to create that need." – Goku (Dragon Ball Z)
There it is. The secret to Goku's seemingly limitless potential to get stronger. Although you shouldn't expect to be throwing out energy blasts because of a need to protect your family, there's a lesson in this anime quote that can't be stressed enough. In the human experience, the drive to strive towards our goals is best fueled by a need. That need could be anything really, but as long as it is genuine, there shouldn't be much that can stop you as you work towards it.
"The moment you think of giving up, think of the reason why you held on so long." – Natsu Dragneel (Fairy Tail)
In most anime universes, the reason why many characters are able to fight for so long, even in the face of imminent defeat is due to what they are fighting for. Natsu is a prime example of this. He's a character that has taken some really powerful hits, but he always manages to keep fighting. Likewise, as fans, we can learn from his tenacity when dealing with adverse situations. Rather than give up, it's always important to remember why you are pushing forward. That way, you can strengthen your resolve and keep pushing.
Which anime quotes are your favourites?
Anime can be full of some hard-hitting lessons, that's one of the many reasons why we love it. These quotes from popular anime are a great way to be reminded of the beauty in life.