Warner Bros. highly anticipated stand-alone movie The Batman, starring Robert Pattinson as Bruce Wayne, just added a few more high profile actors to its cast. After a slew of huge casting announcements a few weeks ago, Colin Farrell and Andy Serkis are reportedly in talks to join the cast as well.
Farrell is currently in negotiations for the role of the Penguin. The notorious villain was first brought to life on the big screen by Danny DeVito in Tim Burton's Batman Returns> in 1992.
Meanwhile, Serkis is reportedly in talks to play Alfred Pennyworth, Batman's loyal butler. The role has previously been portrayed by Michael Caine in Christopher Nolan's Dark Knight trilogy and Jeremy Irons in Justice League.
But that's not all! Rumours suggest that Matthew McConaughey could be stepping into the role of Harvey Dent for the movie. If this is true, he will follow in the footsteps of Aaron Eckhart who previously played Dent/Two-Face in The Dark Knight and Tommy Lee Jones who took on the role in Batman Forever.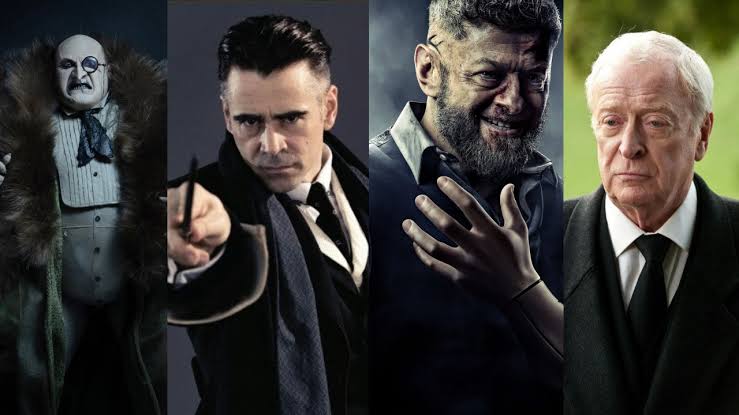 Filmmaker Matt Reeves' cast already includes Zoe Kravitz as Catwoman, Paul Dano as The Riddler and Jeffrey Wright as Commissioner Gordon.
While details about the plot haven't been confirmed yet Robert Pattison says The Batman version of Bruce Wayne won't be the caped crusader we're used to seeing.
Speaking about the character in a recent interview with the The New York Times Pattinson said, "His morality is a little bit off. He's not the golden boy, unlike almost every other comic-book character. There is a simplicity to his worldview, but where it sits is strange."
Matt Reeves has since described the film as a "defining" and "very personal" story about the Dark Knight, rather than an origin story.
The Batman will be released on June 25, 2021. What do you think about Colin Farrell and Andy Serkis joining the cast?