Ever since Zack Snyder pulled off the unthinkable by releasing his original vision for the Justice League in 2021, filmmakers have been inspired to fight for their own director's cuts to have a chance at seeing the light of day. One such filmmaker is David Ayer, who has been vocal about his desire to release his version of Suicide Squad after the theatrical release of the 2016 film was met with much criticism.
RELATED: Suicide Squad's David Ayer Shares His Feelings On DC
Over the years, the director has been insistent that his original vision for the film was drastically altered by Warner Brothers Studios, maintaining that at least 45 minutes of essential footage had been cut. Ayer also claims that the studio's interference resulted in a disjointed narrative and compromised character development, leaving fans curious about what could have been.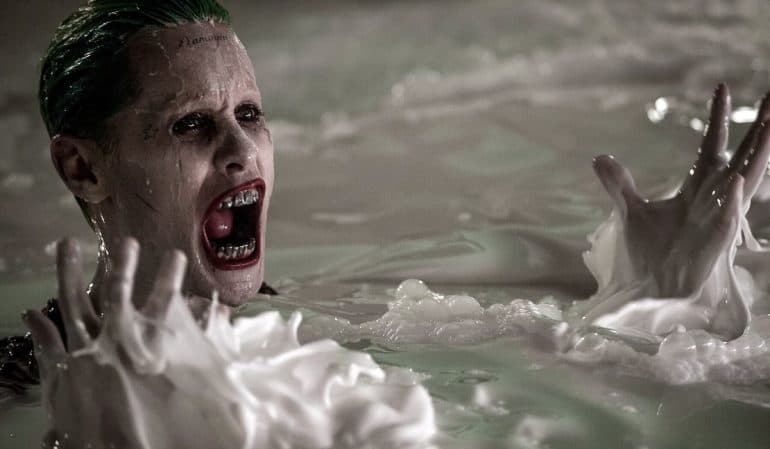 With the recent success of director's cuts like Zack Snyder's Justice League, Ayer's plea for his own version of Suicide Squad has only gained momentum. Fans have been rallying behind the hashtag #ReleaseTheAyerCut on social media platforms, and finally, after years of social media campaigns and petitions, their persistence may have just paid off. 
Ayer has recently revealed on the social media platform X (formerly known as Twitter) that James Gunn is definitely on board to release his version of Suicide Squad.  This comes after the director recently took to social media to post an image of Jared Leto as the Joker without including any caption. Naturally, this cryptic post from the 55-year-old filmmaker received much attention from fans, prompting him to share a lengthy post explaining the status of his version of the highly criticized film.  
RELATED: Suicide Squad Ayer Cut: Is David Ayer Getting His Cut Too?
"What's your advice on how to navigate this situation with grace? There's a genuine curiosity and interest from a lot of people," he wrote on social media, continuing: "And I'm aware of there is another group of people that have fun mocking the film. Your comment is a perfect example of how many are magnetically drawn [to] discussion to the 2016 film in a negative way. Have you ever had an experience in life that didn't [turn out] the way you wanted, that dragged you, that made you rethink everything? I have."
He further added: "All I know is my unseen film plays much better than the studio release. The interest in my cut being shown seems real and organic. And Gunn told me it would have its time to be shared. He absolutely deserves to launch to launch his DC universe without more drama about old projects. In a way I'm chained to this thing. I'm riding a tiger here and navigating this situation the best I can. Life is a very strange journey."
This unexpected support from the CEO of DC Studios has undoubtedly raised hopes that The Ayer Cut might finally see the light of day. But one question remains: when will the director's cut of Suicide Squad finally be released? Well, if Ayer's words are anything to go by, fans can expect to see his original cut of the infamous 2016 film before the new DCU chapter starts. With the first film for Gunn's Gods and Monsters slated to release in 2025, fans can expect to see Ayer's Cut of Suicide Squad sometime before then. This could provide closure for fans eagerly waiting to see Ayer's vision fully realized. However, only time will tell if this long-awaited release will live up to expectations and bring an end to the drama surrounding the DC universe.
RELATED: 4 Amazing New Details Revealed About David Ayer's Cut of Suicide Squad
Will you be watching the Ayer Cut of Suicide Squad when it finally gets released?
Sources: Games Radar, Twitter