As the proverbial curtain lifts, DC Studios reveals the first of its highly-anticipated trailers for Aquaman and the Lost Kingdom, a cinematic opus marking the denouement of the DC Extended Universe (DCEU). And surprisingly, it's actually pretty good — even drawing comparisons to The Matrix sequels.
RELATED: "I Have A Story" – Teenage Mutant Ninja Turtles Co-Creator Has Ideas For A Daredevil Crossover
As the herald for the forthcoming DC Universe, this second solo escapade featuring Jason Momoa's aquatic superhero serves a dual role—it is both an end and a new beginning. But Momoa isn't diving back into the aquatic abyss alone. A multitude of familiar visages—Patrick Wilson, Amber Heard, Nicole Kidman, and Willem Dafoe, among others—are reprising their roles. This constellation of talent provides director James Wan (Saw, The Conjuring) with the essential palette to craft an enthralling sequel. And it looks like he has. How did we doubt him?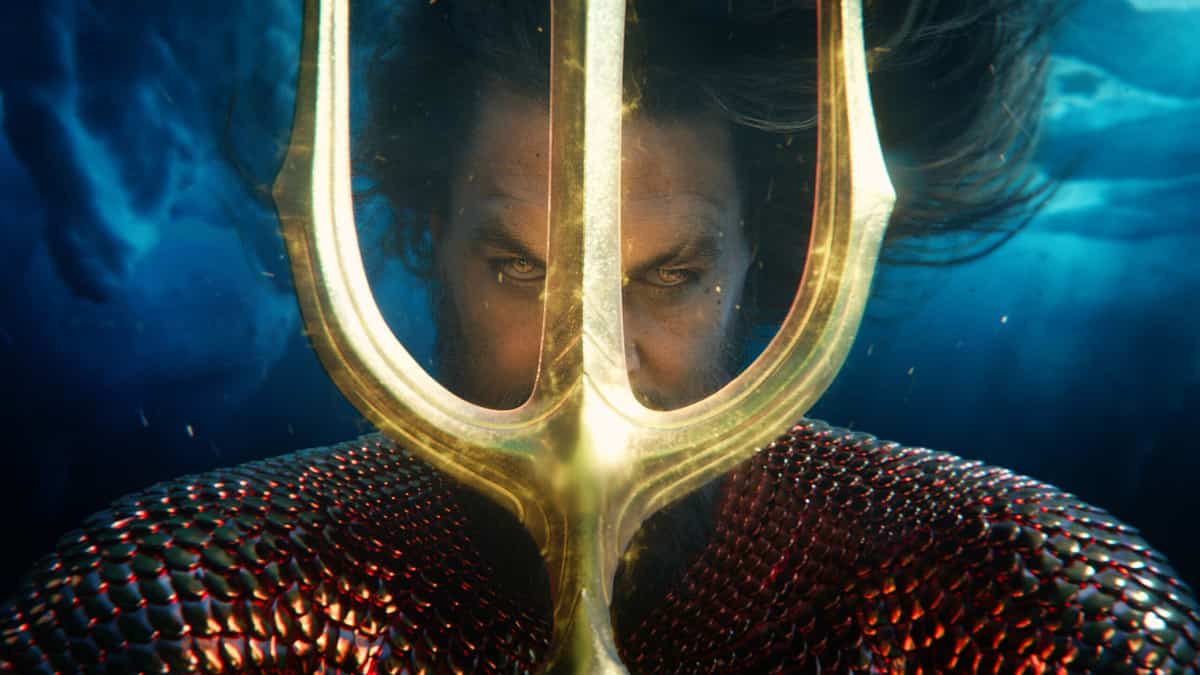 Set to make waves four years after the inaugural Aquaman film, Arthur Curry finds himself at a critical juncture in his life. He's not merely the King of Atlantis but a father as well. Surprise! But the idyllic underwater realm he commands is soon threatened by the nefarious return of Black Manta, played with diabolical verve by Yahya Abdul-Mateen II.
With stakes higher than ever, Arthur teams up with his half-brother Orm, portrayed by Patrick Wilson, in a bid to shield Atlantis from impending peril. The Ancient and the Malevolent Black Manta isn't just back—he's empowered by the mythic Black Trident, a weapon steeped in antiquity and malevolence. To counter this overwhelming force, Aquaman seeks an alliance with his imprisoned sibling, Orm.
The first trailer for Aquaman and the Lost Kingdom reveals a need for the half-brothers to bury their past differences and fend off a common enemy aiming to sow irreversible destruction.
RELATED: Batgirl Directors Discuss Their Disappointment After Watching The Flash Movie
The film has garnered additional attention owing to Amber Heard's return, following her heavily publicized defamation trial with ex-husband Johnny Depp. Although her role was subjected to fan scrutiny and alleged minimization, director James Wan clarified that the sequel's focus was always meant to explore the evolving dynamics between Arthur and Orm.
Aquaman and the Lost Kingdom is the fourth DC movie slated for release this year, coming on the heels of underwhelming openings for Shazam! Fury of the Gods, The Flash, and Blue Beetle. Can they strike gold with this DCEU swansong? They just might.
With DC Studios under new stewardship by co-CEOs James Gunn and Peter Safran, the Aquaman sequel bears additional weight, as no explicit announcements have been made concerning Momoa's continued involvement in the DC Universe's next chapter.
RELATED: Will Alan Ritchson Return For James Gunn's Aquaman?
If the inaugural trailer for Aquaman and the Lost Kingdom is any indication, audiences should brace themselves for a cinematic spectacle come December 20, 2023.