After the initial release date for Aquaman and The Lost Kingdom was pushed back, fans started to get concerned for the welfare of the move. Rumours say that recent test screenings were held for the film. Still, stories have been making the rounds suggesting that the test screening for the film went down horribly, going as far as to call them a disaster.
RELATED: Will Alan Ritchson Return For James Gunn's Aquaman?
Disastrous Test Screenings
It is common for test screenings to go badly, but according to four sources, Aquaman and The Lost Kingdom was really bad. Some sources include scoopers like KC Walsh, ViewerAnon, and BigScreenLeaks. A thread brought the conversation to life, starting with ViewerAnon's tweet, which has already been deleted, saying, "I'll be honest, we're half a dozen test screening in and it's not looking great. Over the last ear or so, I've consistently heard that it's boring, not as good as the first, and potentially one of the worst DCEU movies." While the Tweet has unfortunately been deleted, it didn't stop other Twitter Users (like BigScreenLeaks) from commenting.
Their tweet mentioned that they had been trying to avoid all questions about the movie. Still, since ViewerAnon had posted the (now deleted) tweet, they wanted to put their opinion out there, saying that it brings them no joy but that they agreed with ViewerAnon. They finished the tweet by mentioning that they really hope that Aquaman 2 director James Wan manages to fix the movie before its release date in December.
ViewerAnon further commented, replying to BigScreenLeaks, saying that as scoopers, they take no joy in speaking badly of a movie. Still, when there is silence in the scooping community despite having seen the test screening, it tends to say more to those watching their tweets than if they were to be open about it. The two agreed that James Wan is a fantastic director, and the two hope that they will be able to pull things together before Aquaman and The Lost Kingdom is meant to come out.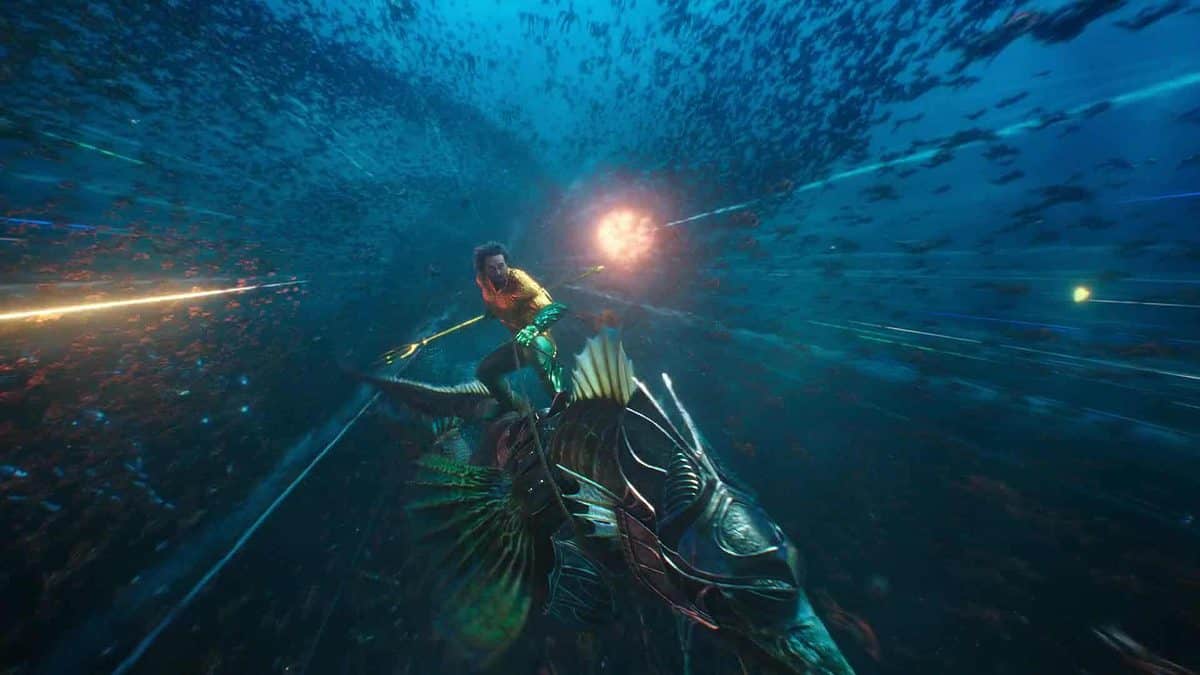 RELATED: Ben Affleck Batman Returns Surprisingly In Aquaman 2
Previous Rumours
Unfortunately, these aren't even the first rumours circulated about Aquaman and The Lost Kingdom, as there was a considerable controversy last year. I'm sure you don't want to hear about all the uncertainty that shook the DCU during the Warner Bros. Discovery merger, so I won't go into that now, but let's say that no one knew they were safe.
Once Aquaman 2 realised they were safe, they still weren't out of the woods because a rumour started to circulate that the new CEO, David Zaslav, was highly unimpressed by the movie. A few days after that rumour began to spread, it was announced that the movie's release date was being pushed back, meaning there might have been some substance to the previous story.
Of course, this could be some good news in disguise. If the Aquaman movie were to go down badly, sorry for all you Aquaman fans out there, but yay for all the people hoping to see Jason Momoa as Lobo in the future. Remember when the MCU gave us John Krasinski as Mr Fantastic to show us that we didn't want that? It could be another one of those tactical moves.
RELATED: Amber Heard Dropped From Aquaman 2 Following Trial Verdict?
What do you think is going to happen to Aquaman and The Lost Kingdom?