Harley Quinn has become synonymous with Australian actress Margot Robbie. The Barbie star became famous for portraying the maniacal villain in David Ayre's Suicide Squad (2016). People assume that Robbie was the first to appear as Harley Quinn in a live-action setting. Don't be fooled; another famous actress first appeared in a live-action production as Harley Quinn.
RELATED: Everyone Is Talking About The New James Bond 007 Reality Show
Mia Sarapochiello, known professionally as Mia Sara, was the first to appear as Harley Quinn in live-action. In 2002, Warner Bros released Birds of Prey. This short-lived television series featured Helena Kyle, aka Huntress, Oracle/Barbara Gordon, Dinah Redmond, a metahuman with telepathic powers and Mia Sara as Harley Quinn. Birds of Prey was a quintessential 2000s show with high initial ratings, but fell into obscurity shortly after. The series has largely been forgotten, and Mia Sara's portrayal of Dr Harleen Quinzel/Harley Quinn is far less known than Margot Robbie's.
Mia Sara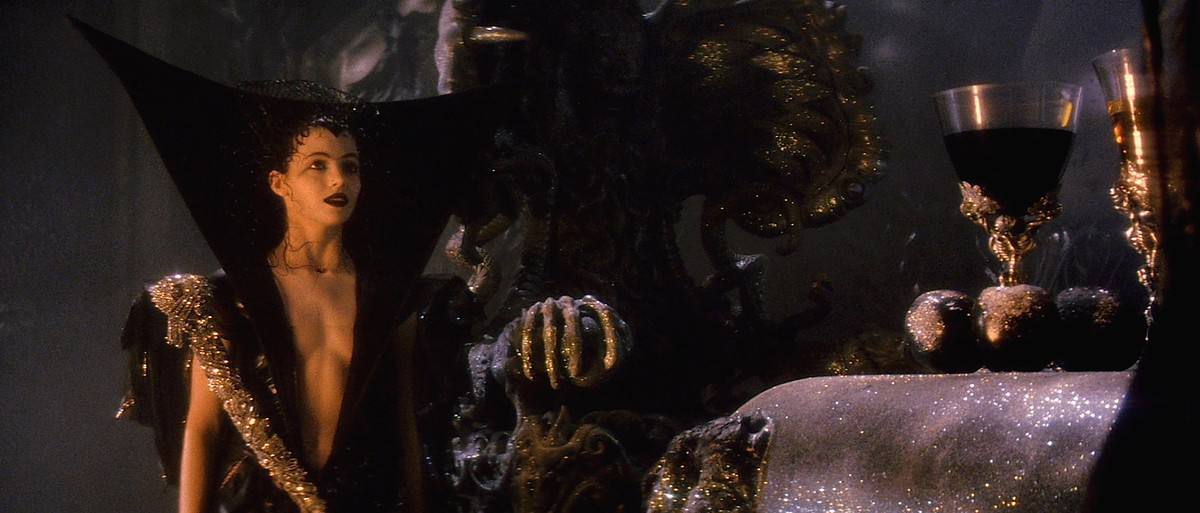 Sara is famous for her roles in Ridley Scott's Legend, in which she starred alongside Tom Cruise as Princess Lili. Her breakthrough role, however, was in the classic teen comedy 1986's Ferris Bueller's Day Off. She played Bueller's girlfriend, Sloane Peterson. Sara also appeared with Melanie Griffith in A Stranger Among Us (1992). Her next big film was with Jean Claude Van Damme in Timecop (1994). Mia starred as Melissa Walker and won a Saturn Award for Best Supporting Actress, playing the wife of Agent Max Walker (Van Damme).
Mia Sara as Harley Quinn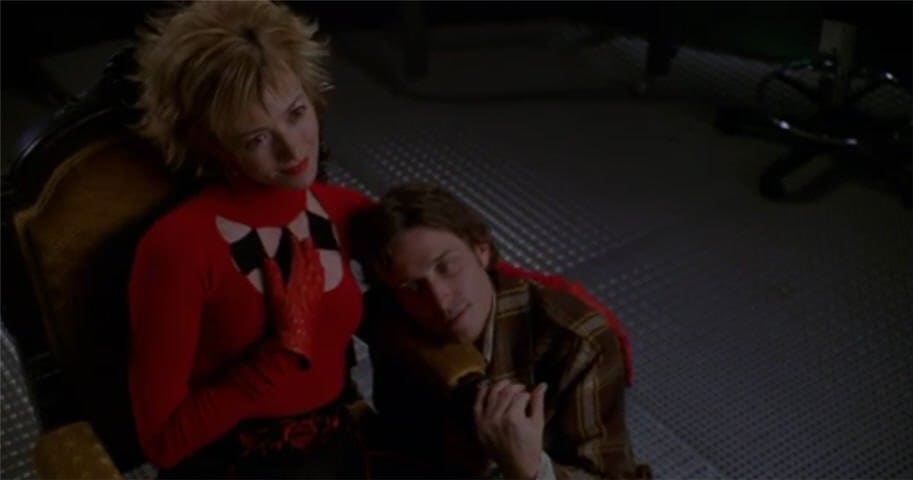 Sara's love of sci-fi and fantasy led her to play Princess Lili in Legend but also tugged her toward Birds of Prey. Total Film interviewed the actress in 2010, and she was asked about her role as Harley Quinn on the short-lived series. Sara offered her thoughts, saying,
RELATED: Netflix's Terminator: The Anime Series Will Restore The Franchise To Its Former Glory
"Oh, that was a blast-I would do that forever! I had a fantastic time making that-it was so sad that it wasn't picked up. I love all that stuff-I'm just a sci-fi/fantasy/horror-type gal."
Sara's portrayal of Quinn is more conniving and sinister than previously portrayed in the comics and cartoons preceding Birds of Prey. Sara played Dr Quintzel/Quinn with relish and seemed to enjoy the madcap antics of her character. Unlike the comics and cartoons, Birds of Prey gave Quinn metahuman hypnotic abilities, which she used on Helena and the citizens of Gotham and put them in a trance. Quinn also did not don the wild costumes of the films and comics.
Sara admits further in her Total Film interview that she loves comic book movies, saying, "As a consumer, I appreciate beautiful dramas-but really my acting soul is kinda schlocky. That's what's fun to me. I think all those kind of comic-book movies are great."
RELATED: The Names of the Teenage Mutant Ninja Turtles Explained
Sara included a fun element to her portrayal as Harley Quinn on Birds of Prey, which she mixed in with Quinn's sinister overtones. However, the character is not allowed to grow into the Harley Quinn we have come to love, the crazy companion of the Joker who can be more comical and over the top than even he is. Despite this, Sara gives a commendable performance.
Sara Mia recently returned to acting and was cast in 2023's The Life of Chuck alongside Tom Hiddleston and Mark Hamil. Mia's return to the screen will hopefully see her continue acting and even star in more comic-book films and series.
Harley Quinn is one of the most popular comic book characters.
Margot Robbie is synonymous with the role.
Few recall that the first live-action version of the character was played by Ferris Bueller's Day Off star Mia Sara in a Birds of Prey teen show in 2002.
What do you think about Mia Sara in the role of Harley Quinn? Please comment below.