2022 will be kicking off with a huge bang. Starring an all-star, female-led ensemble, which includes Jessica Chastain, Lupita Nyong'o, Diane Kruger, Bingbing Fan, and Penelope Cruz, The 355 is hoping to kick start the year with an explosive action spy film. And judging from the trailers, this one is bound to be a hit.
The genre has had a number of fun entries over the years, including Atomic Blonde featuring Charlize Theron, Salt starring Angelina Jolie, and Jennifer Lawrence's Red Sparrow. Can The 355 be another great addition?
To celebrate the upcoming movie, we're giving 5 lucky readers the chance to win an awesome The 355 hamper.
Here's your chance to win a branded T-shirt, pen, light-up keyring, and manicure set. Plus, two lucky readers will also win a Stealth gaming headset. See images of prizes below.
What is The 355 about?
CIA agent Mason "Mace" Brown joins forces with a rival German agent, a cutting-edge computer specialist and a Colombian psychologist when a top-secret weapon falls into the hands of a group of mercenaries. Together, the four women embark on a breakneck mission to save the world while staying one step ahead of a mysterious figure who's tracking their every move.
Chastain plays CIA agent Mason "Mace" Brown; Nyong'o is MI6 computer specialist Khadijah; Cruz's Graciela is a skilled Colombian psychologist; Kruger is the German agent Marie; and Fan is Lin Mi Sheng, a mysterious woman from the Chinese government.
Watch the movie trailer:
When does it release?
The 355 arrives in South African cinemas on January 7th, 2022.
What do I need to do to win the hamper?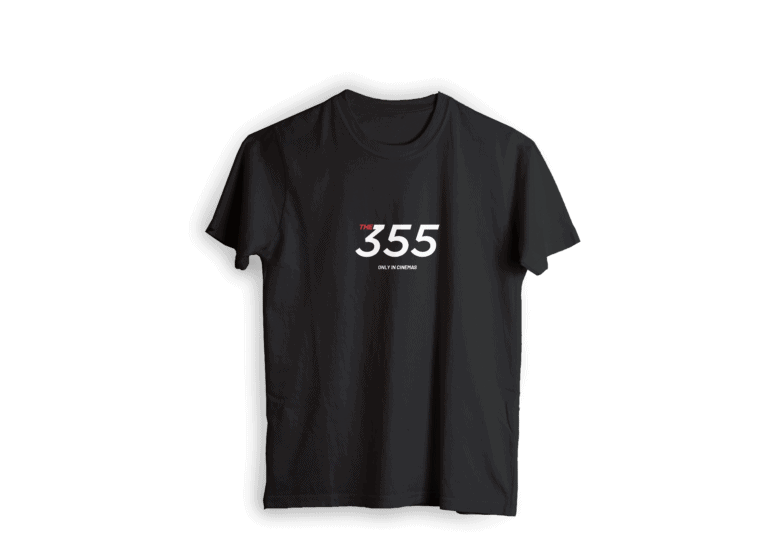 #The355
To stand a chance of winning, all you need to do is complete the following:
[rafflepress id="37″]
The competition closes on 21st January 2022. Winners will be contacted via email on this date. Please use a working email address.
The giveaway is restricted to readers who reside in South Africa only. Terms and conditions/Site disclaimer rules apply. One entry per person. The winners will be contacted via email. The prize excludes travel, is non-transferable and cannot be redeemed for cash.
©2022 Filmfinity. All Rights Reserved.