Now that the spooky season is getting closer, there are many options out there for anyone wanting to get spooked on Halloween night. If you love the Halloween spirit and want maximum spooky vibes but have children you don't want to terrify or traumatise, don't worry. Many unique, spooky, Halloween-inspired movies are great for the whole family and even for kiddies of different age groups. Here are the 25 best family-friendly Halloween movies. Be warned that some movies on this list could be considered scary, so always refer to ratings and parental guidance suggestions when choosing what movies to watch on family movie night.
RELATED: The 26 Best Horror Movies To Watch On Netflix This Halloween
1. Coco (2017)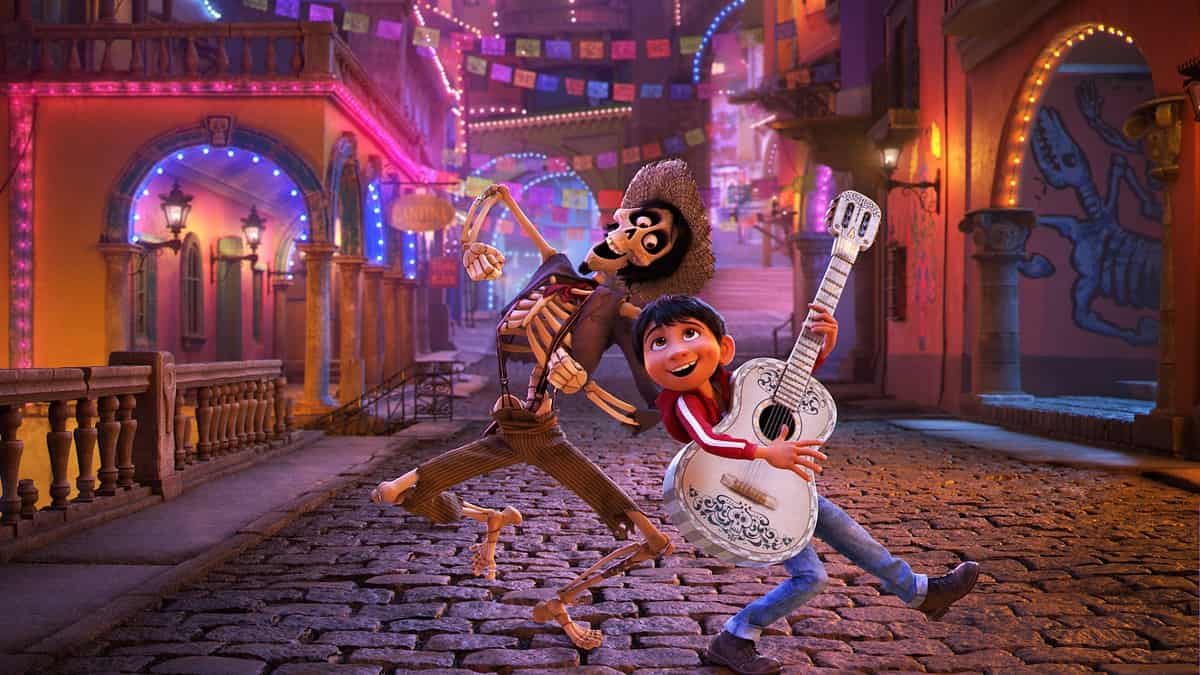 The Disney Pixar movie follows the journey of young Miguel, an aspiring musician on a mission to understand why his family has an ancestral ban on music. Covering topics like Dia de los Muertos and his family history and culture, Miguel travels to the Land of the Dead to find his great-great-grandfather, who just so happened to be a legendary singer.
Starring incredible voices like Alanna Ubach as Mamá Imelda, Anthony Gonzalez as Miguel, Benjamin Bratt as Ernesto de la Cruz, and Gael García Bernal as Héctor, the movie is an idol for Southern American culture and great for the whole family.
2. Coraline (2009)
Clay-mation is charming and quite spooky when done right, and that is precisely what is achieved in Coraline. The movie follows a young 11-year-old girl named Coraline (voiced by Dakota Fanning), who is adventurous and finds herself moving between the boring real world and an idealised version of it, only to find that what is ideal might be a façade hiding something more sinister.
The movie features a friendly ghost or two, an alternate dimension, and a beautiful black cat that can talk but isn't really about Halloween. Sometimes, the vibes are there even though the holiday isn't, and that's okay! It might be a bit on the scary side, but it's still an amazing and family-friendly Halloween movie.
3. Corpse Bride (2005)
It would be impossible not to have a Tim Burton film thrown onto a list like this, so the first film is Corpse Bride. A shy groom (Johnny Depp) has an arranged marriage set up. While practising his wedding vows, he accidentally marries a deceased young woman who returns to life. Tim Burton's stop-motion film series is a classic around the Halloween season, providing some scares, being perfect if you have older kids, and still entertaining for parents, making it a great family-friendly Halloween movie.
RELATED: Batman Fights Zombies in a New Live-Action Film
4. Curious George: A Halloween Boo Fest (2013)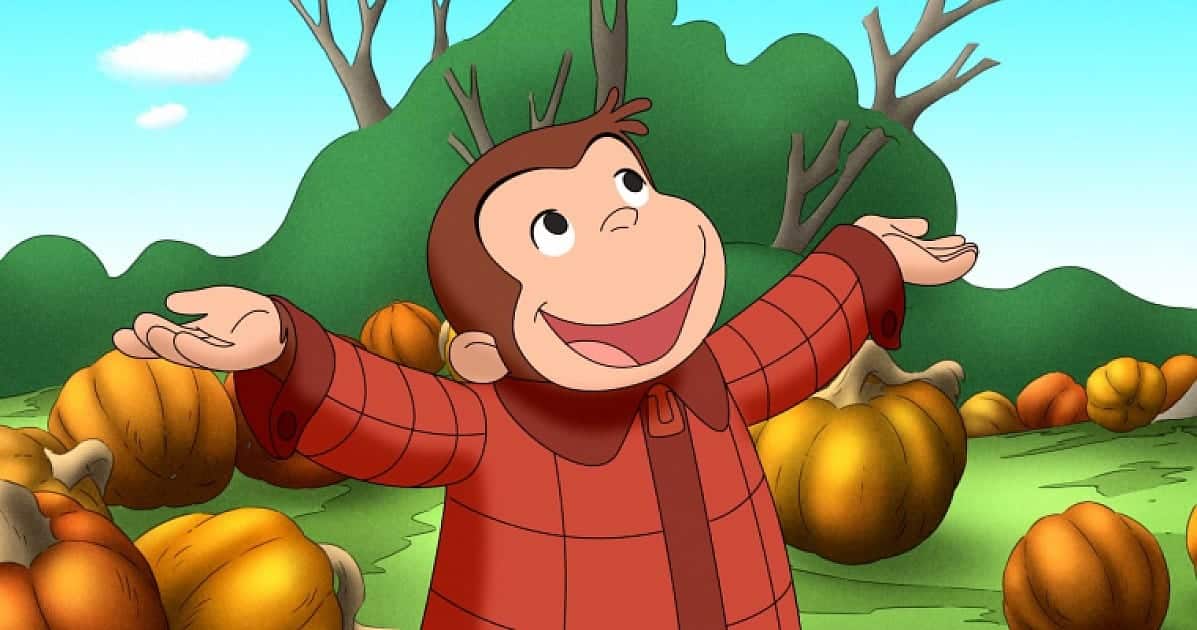 This adorable Halloween-inspired movie is a great way to include everyone in the festivities, mainly if your family includes younger viewers, as the film is unrated and described as perfect for the whole family. We follow our favourite adventurous monkey, Curious George, in his first-ever spooktacular adventure, learning to carve pumpkins, watching costume contests, and all the Fall festivities we all love.
5. Double, Double Toil and Trouble (1993)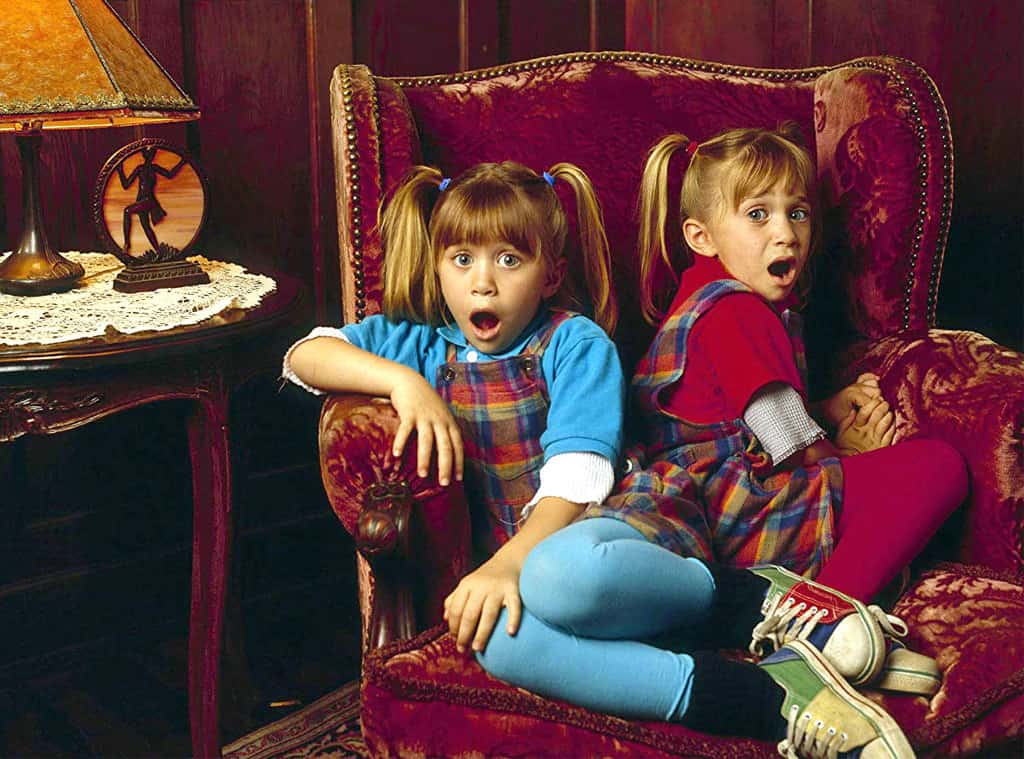 This cult classic Halloween adventure stars the Olsen twins, Kelly and Lynn, as they go on an adventure to stop their evil aunt from claiming their family's home. The adventure occurs on Halloween night as the twins must save their parents and combat their evil aunt's magic. Still, luckily, they get some help from some mysterious and spooky best friends along the way.
6. Frankenweenie (2012)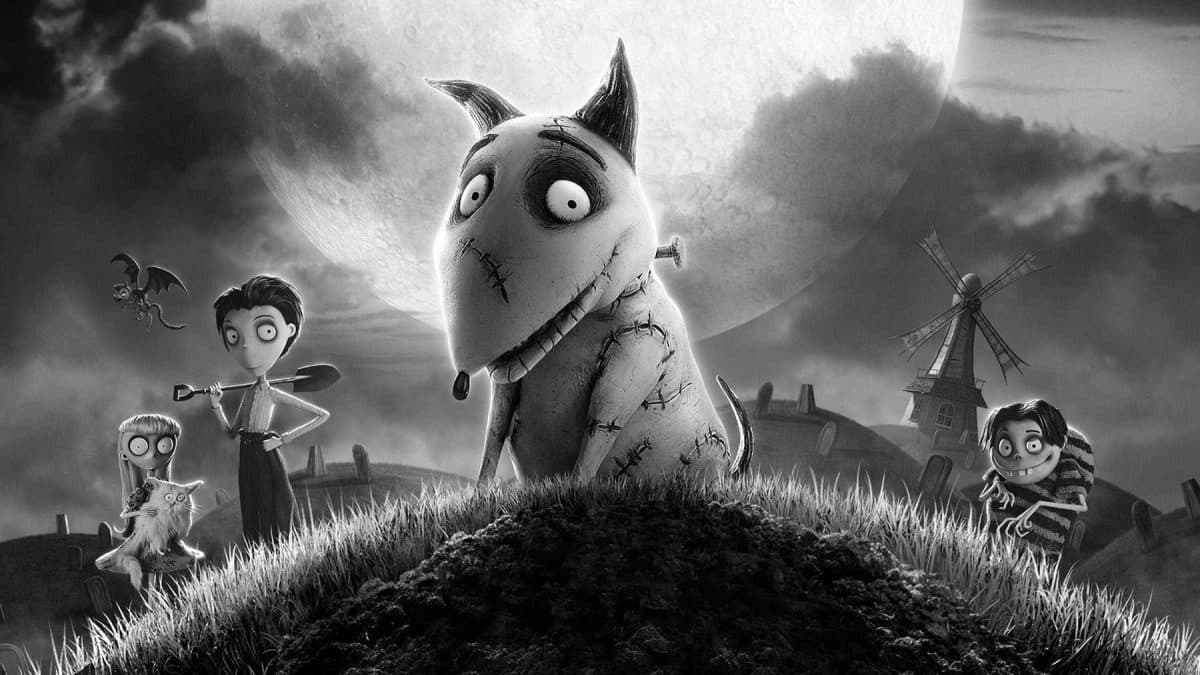 Bringing you yet another Tim Burton stop-motion adventure, we see the story of young Victor Frankenstein, whose beloved dog has passed away. We all know the story of Frankenstein and how it goes. Still, this reenactment of the classic tale has Victor bringing his animal best friend to life through the science experiment that created his monster in the original story. If you love the classic Mary Shelly book and want to share it in a family-friendly way, this is the one for you.
RELATED: Taylor Swift Knocks Out Sylvester Stallone In An Unexpected Way
7. Goosebumps (2015)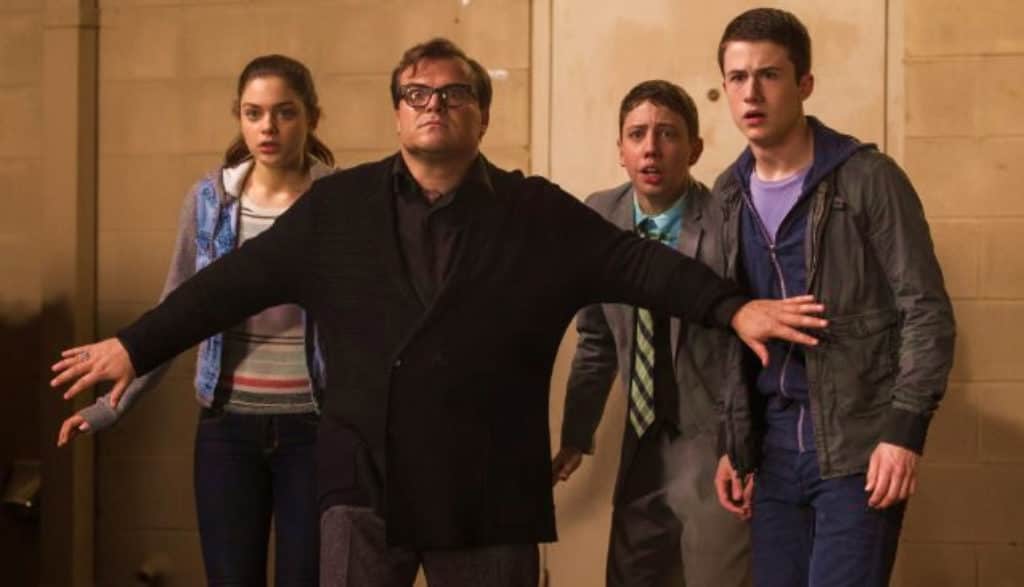 Jack Black and Dylan Minnette collaborated to bring the young-adult horror series R.L. Stine to life. Teenage Zach (Minnette) teams up with R.L. Stine's daughter when the characters and monsters from his books come to life. This is an excellent option if you have slightly older children, and bonus points if they have read the books like we did growing up. Although it doesn't revolve around Halloween specifically, the spooky nature of it makes it a perfect family-friendly Halloween movie.
8. Halloweentown (1998)
Halloweentown is a Halloween cult classic film that tells the story of a young girl who finds out that her mother has secretly been a witch the whole time. After finding out about the witchy nature of her mother, the young girl realises that she is also a witch. Once this revelation happens, she learns that she must help her grandmother (also a witch) save Halloweentown from the evil forces threatening it. Halloweentown, and all the movies that followed it, are great options for family-friendly Halloween movies.
9. Harry Potter and the Sorcerer's Stone (2001)
Never let anyone tell you that you can't watch Harry Potter, no matter the holiday or season. With magic and creatures, what better way to celebrate Halloween than to get your kids hooked on the movie series that has captivated the hearts of many generations? On the off chance that you don't know what Harry Potter is, it all starts when an orphaned boy gets a letter telling him he has been enrolled in a school of wizardry. He finally learns about his family history and the prophecy about his future.
RELATED: Viewers Are Calling Prime Video's New Thriller A Must-See
10. Hocus Pocus (1993)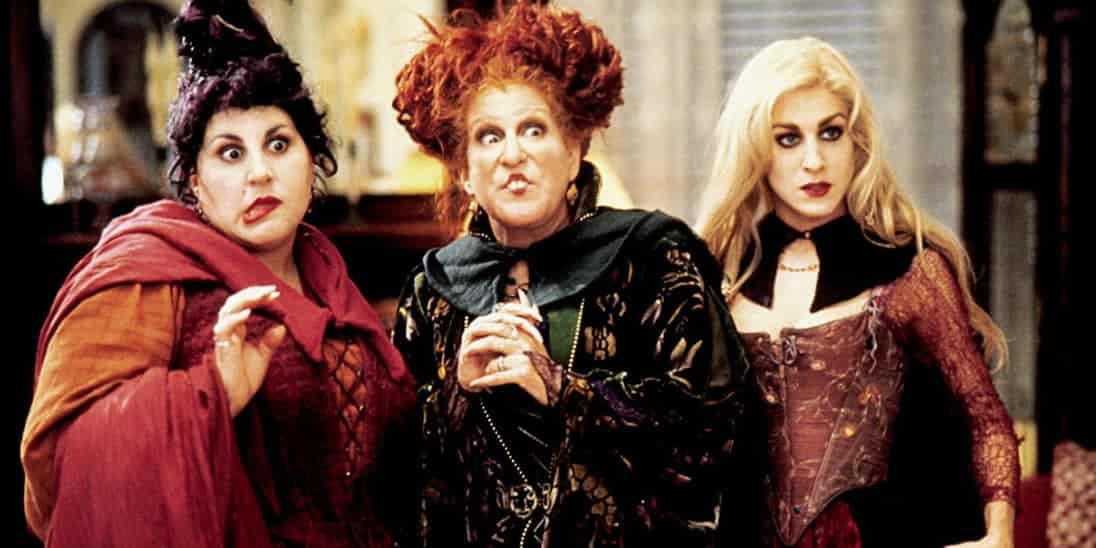 Hocus Pocus 2 might have just come out, but you can only start your family off by watching the 1993 original! Hocus Pocus follows the story of a young boy named Max (Omri Katz) and his little sister who move to Salem. Through a series of events, Max accidentally awakens the Sanderson sisters (Sarah Jessica Parker as Sarah, Kathy Najimy as Mary, and Bette Midler as Winifred), a trio executed three hundred years ago for practising dark witchcraft. Now that the sisters have awakened, their goal is to ensure they stay that way. Max and his sister need to ensure that doesn't happen, involving a black cat, a black flame candle, and a prophecy.
11. Hotel Transylvania (2012)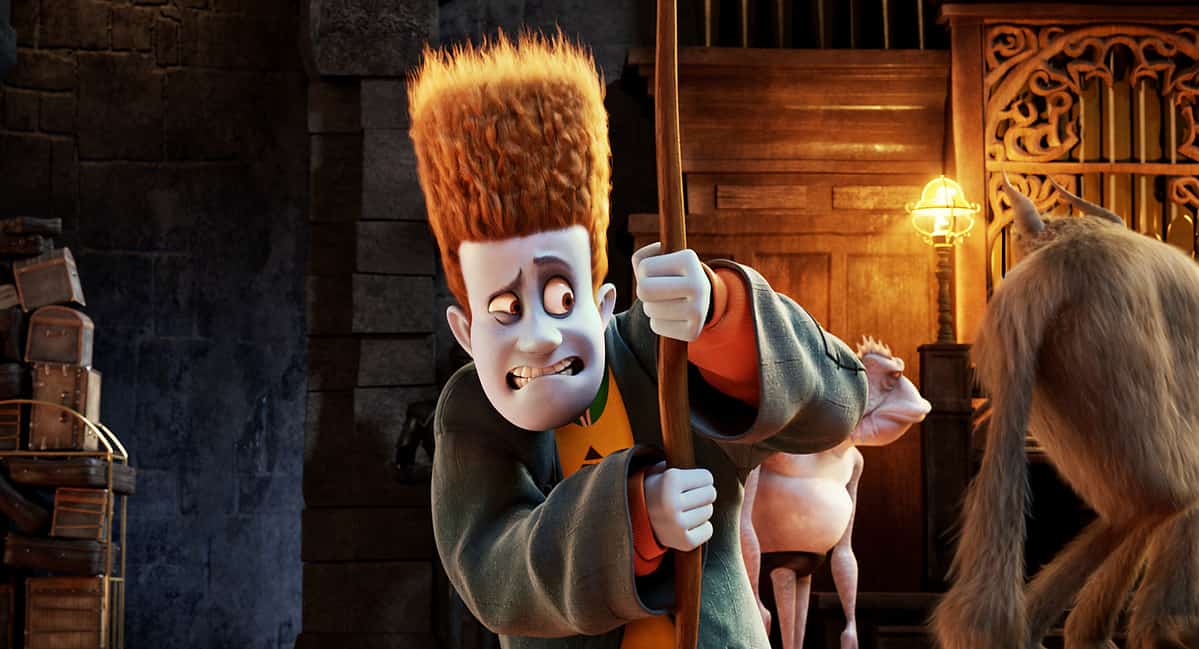 This is another animated film series that is the perfect way to start sharing the legend of Bram Stoker's Dracula with your kids in a fun and PG way. Hotel Transylvania is a sweet comedy that features many of our favourite Halloween monsters and unique comedy voices like Adam Sandler as Count Dracula, Andy Samberg as Jonathan (the human), Kevin James as Frankenstein, and Selena Gomez as Mavis (Dracula's daughter), telling the story of Count Dracula, who runs a hotel in Transylvania as a safe place for monsters away from the human world, and how his world falls apart when his daughter falls in love with a human boy who finds the resort. As a story that itself has a lot to do with families, even in the monster world, the Hotel Transylvania film series is a perfect family-friendly movie option for you this Halloween.
12. It's the Great Pumpkin Charlie Brown (1966)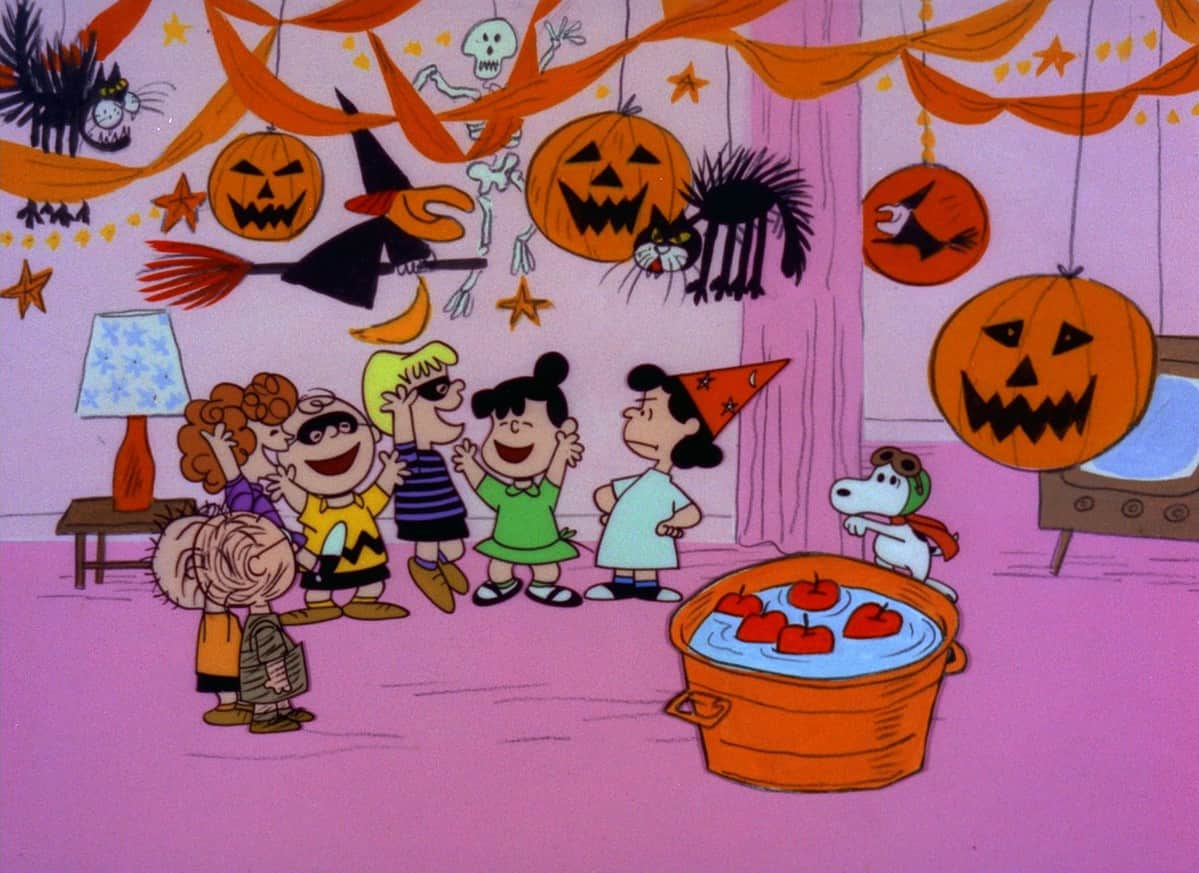 We are really throwing it back for this one, all the way to the 1960s, to one of the classics of the cartoon world, Charlie Brown and the Peanuts gang. This is a super kid-friendly and family-friendly way of sharing the Halloween spirit with your littles as the kids also learn how to have fun and celebrate the Halloween season in the pumpkin patch.
RELATED: Everyone Is Talking About Netflix's New Psychological Mystery Thriller
13. Monster House (2006)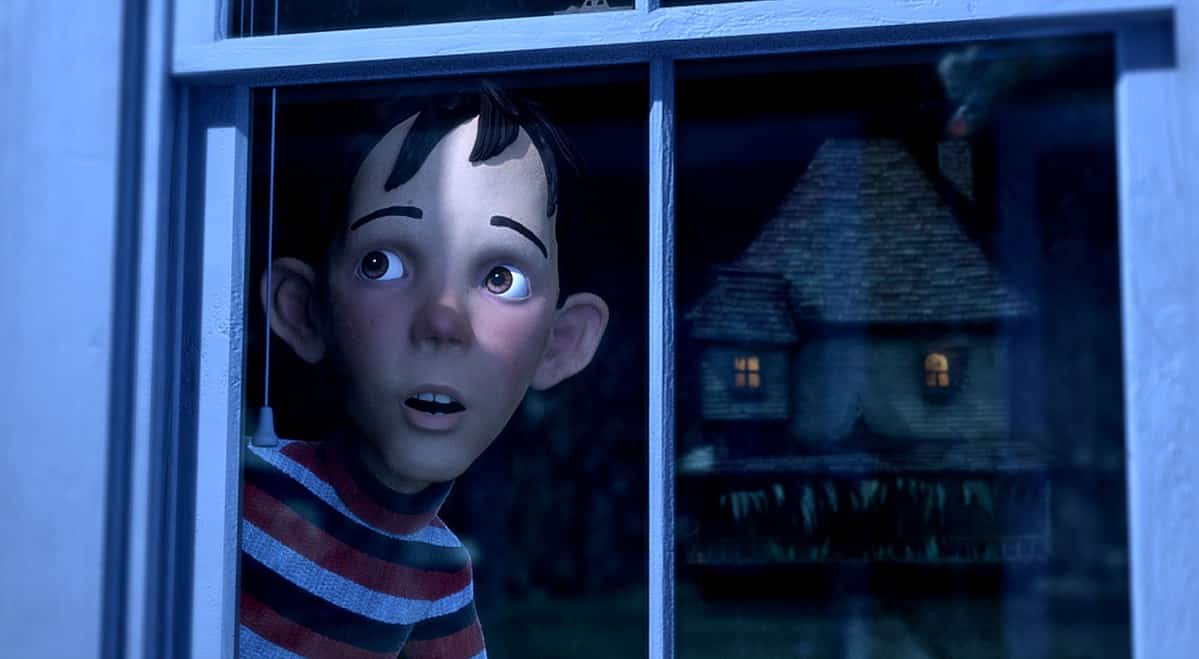 This would be a total nostalgia trip if you were a kid in the early 2000s. Still, if you have started your own family, it might be time to bring them into the fold of what was one of the best but very spooky movies of our childhoods. Starring some big names like Mitchell Musso, Spencer Locke and even Steve Buscemi, Monster House sees three teens figuring out that the terrifying creepy house across the street, which they think is a haunted house, is, as the title says, a Monster House.
14. ParaNorman (2012)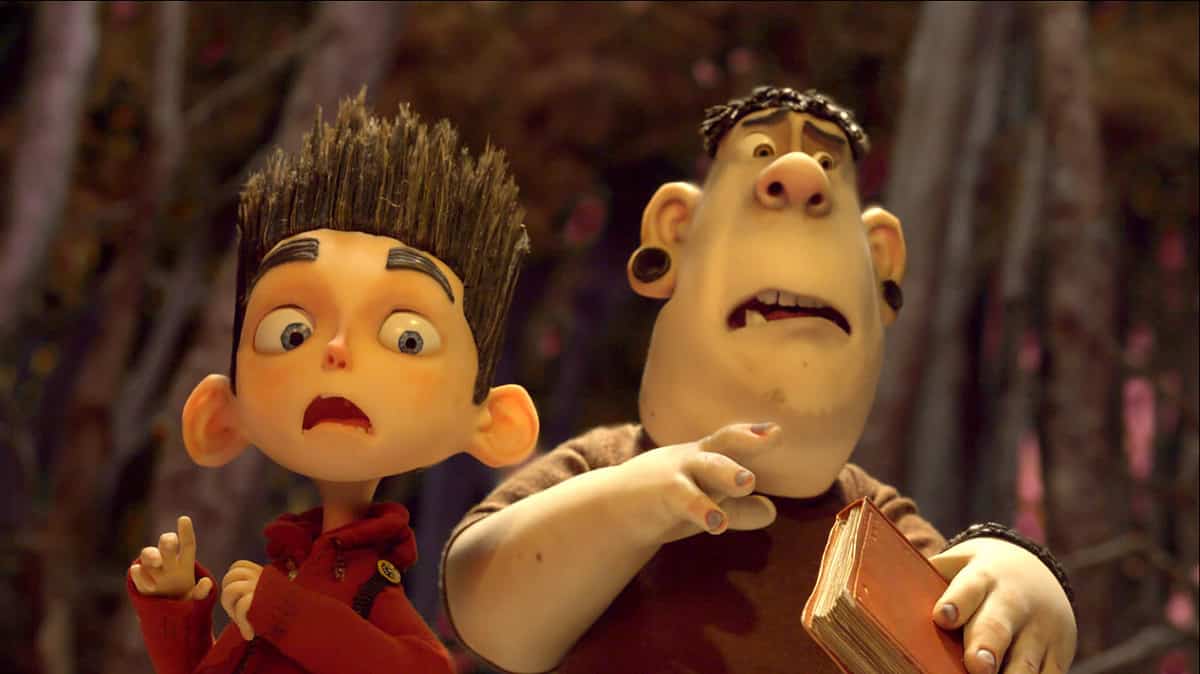 You might be tempted to think that this one is by Tim Burton because it's an excellent stop-motion, family-friendly, good Halloween movie. Still, it's actually a stunning Chris Butler film. Norman Badcock lives in Blithe Hollow and is an outcast who only has one friend, and it's because no one believes that he can talk to the dead. Which he actually can. With the help of the dead, Norman must defend Blithe Hollow from a centuries-old curse that no one believes is true, just like his abilities.
15. Pooh's Heffalump Halloween Movie (2005)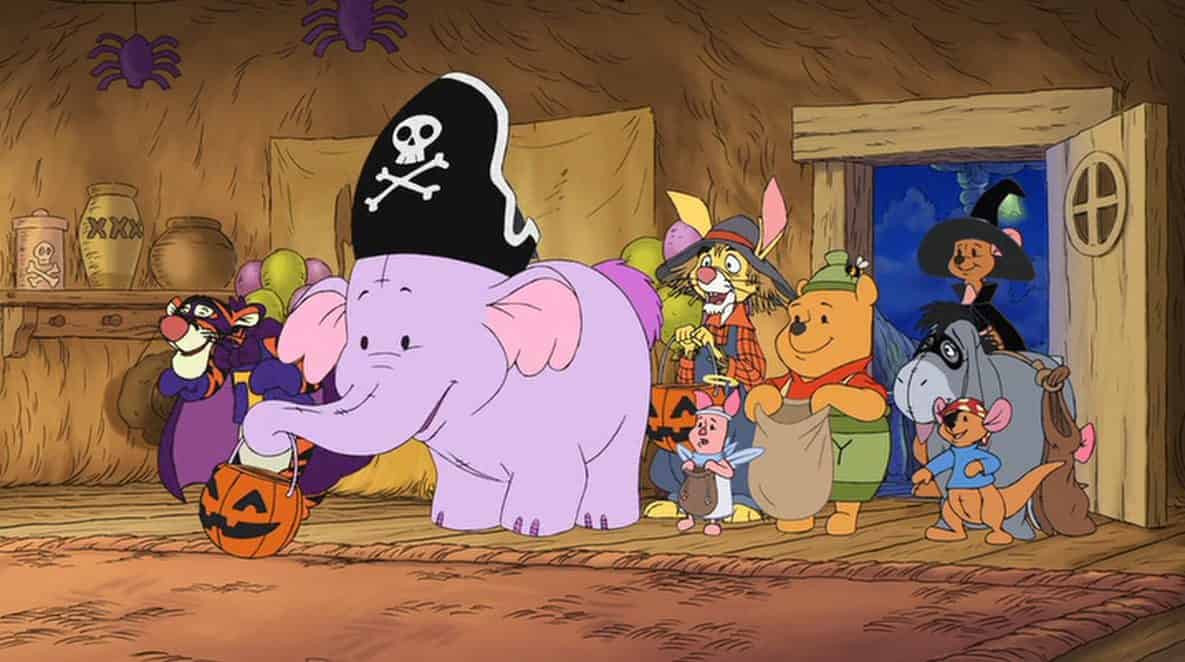 No, this isn't the horror movie that has come out since Winnie the Pooh entered the public domain. It is the beautiful story of the babies of the Hundred Acre Wood, Lumpy and Roo, having their first Halloween adventure together as the group dresses up to go trick or treating with them.
RELATED: Forget Barbie! This Is The Best Toys Come To Life Movie
16. Return to Oz (1985)
This film is often considered the unofficial sequel of the 1939 classic musical fantasy film starring Judy Garland, The Wizard of Oz. Parental Guidance is recommended when watching this sequel, as after Dorothy has returned from Oz, she cannot forget about the beautiful place. Aunt Em thinks that Dorothy is struggling with depression, delusion, and acute insomnia, so she takes her to a particular doctor who tries to "fix" her with electroshock therapy. A mysterious girl rescues her and leads her back to Oz. This film is a little scarier, so parents use discretion here, but many people attribute this film to why they love Halloween.
17. Spookley the Square Pumpkin (2005)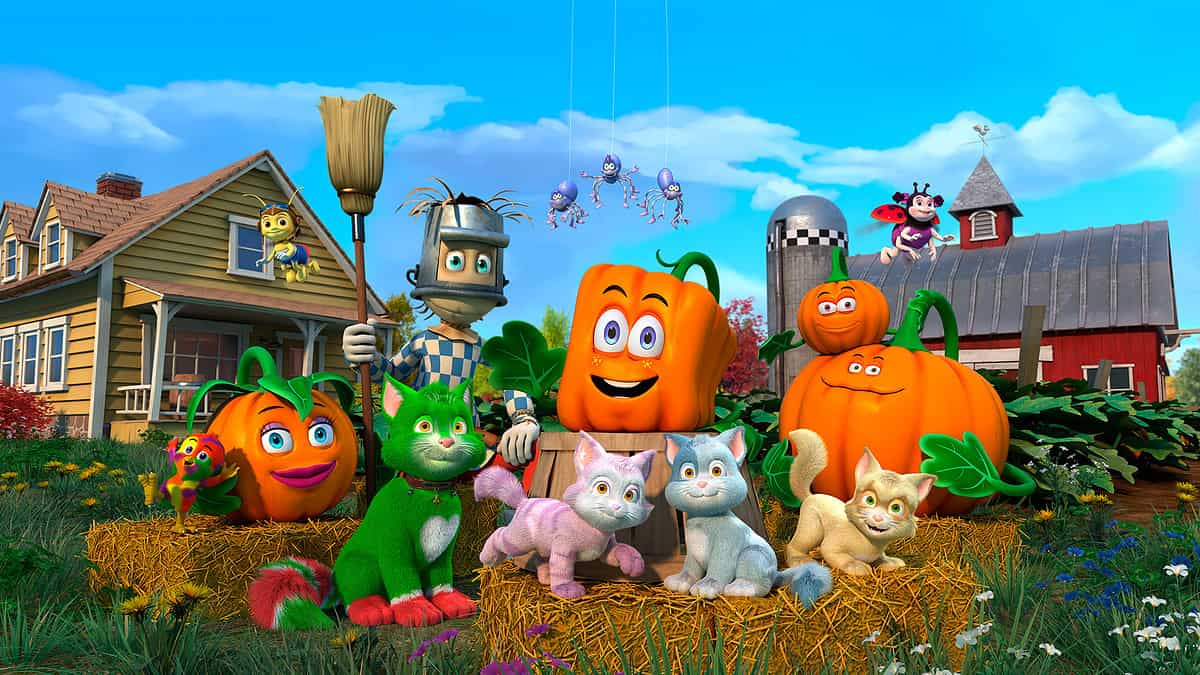 This underrated Halloween movie tells a great story about Spookley, a pumpkin whose shape doesn't match all the other round pumpkins around him, and how he gets teased and bullied for being different. The movie tells a fantastic story of how it is okay to be different from everyone around you and that you can still find friends, even if they differ from what you were expecting, like a Scarecrow, some bats, or maybe even some funny spiders.
18. Super Monsters Save Halloween (2018)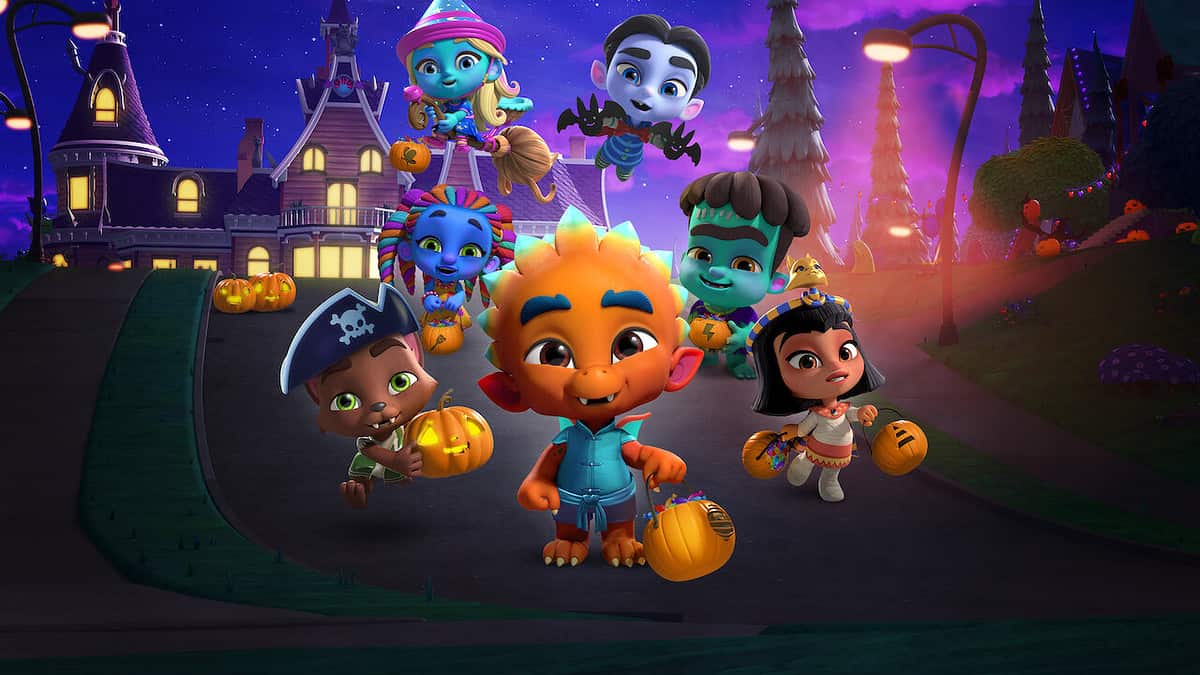 This is mainly for younger children and is actually an episode of the Netflix show Super Monsters. This is a stunning 24-minute video on the streaming service to teach your children that it's okay to get into the Halloween spirit and enjoy it without being scary. It's also a time of fun festivities like dressing up, trick or treating and spooky decorations.
RELATED: The Scariest Horror Movie of 2023 Is Coming To Netflix This Month
19. The Addams Family (1991)
There are very few lovers of Halloween that still need The Addams Family ready to go. The concept of the spooky and kooky family has been around since black and white comic days, but the 1991 iconic film with Anjelica Huston as Morticia Addams, Carel Struycken as Lurch, Christina Ricci as Wednesday Addams, Christopher Lloyd as Uncle Fester Addams, Jimmy Workman as Pugsley Addams, and Raul Julia as Gomez Addams. This adaptation of the story is one of the most loved, and it shows the story of two con artists trying to con the Addams family out of their family fortune by faking bringing their long-lost uncle back.
20. The Boxtrolls (2014)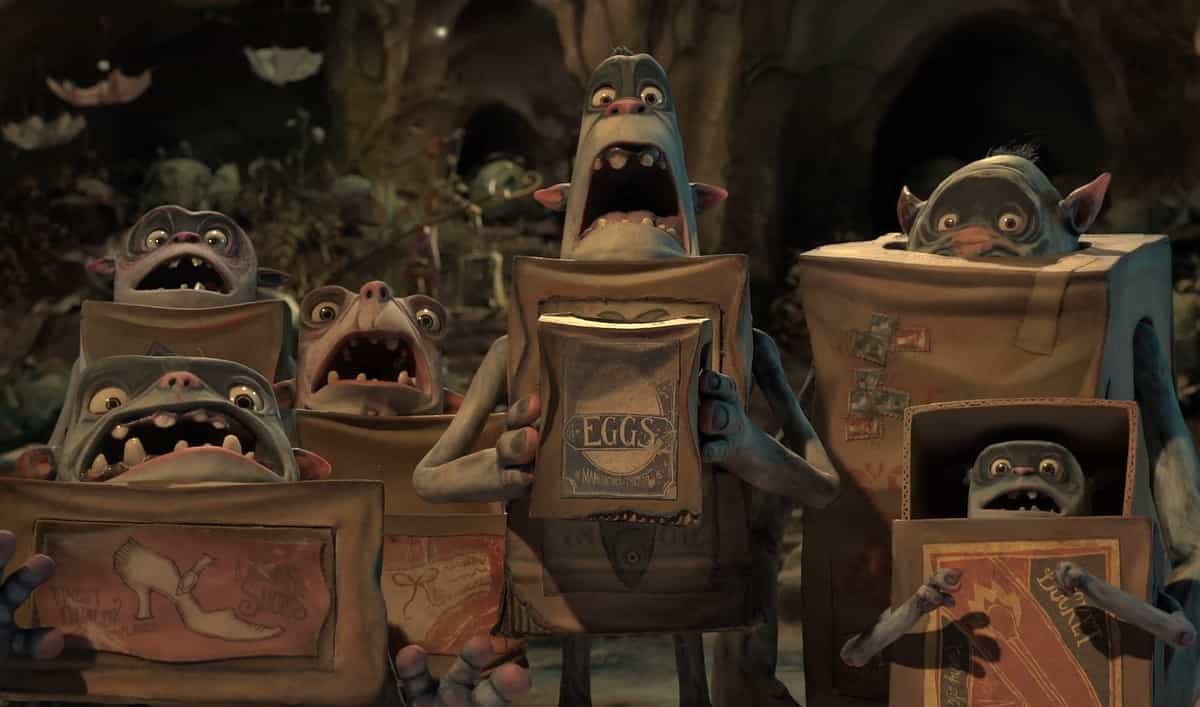 When a young boy is abandoned as a baby, he is found and raised by underground cave-dwelling creatures lovingly known as box trolls. Their life underground is disrupted when a terrifying man named The Snatcher goes around town, acting as an exterminator, trying to make the town seem much better than it actually is. This is another stunning film with a Tim Burton-esque theme with a claymation stop-motion feel. As with most Tim Burton movies, parental discretion is advised.
21. The Haunted Mansion (2003)
On this one, we aren't talking about the one that came out this year that is actually pretty scary, but rather the 2003 classic starring Eddie Murphy as Jim Evers, Jennifer Tilly as Madame Leota, Marsha Thomason as Sara Evers, and Terence Stamp as Ramsley. The film follows Murphy's character, a realtor who brings his wife and children to the mansion he has been summoned to, only to discover it is haunted. Like Pirates of the Caribbean, The Haunted Mansion is inspired by the iconic ride at Disneyland. It will give your family the spooks without travelling.
RELATED: The Exorcist: Believer Review
22. The Nightmare Before Christmas (1993)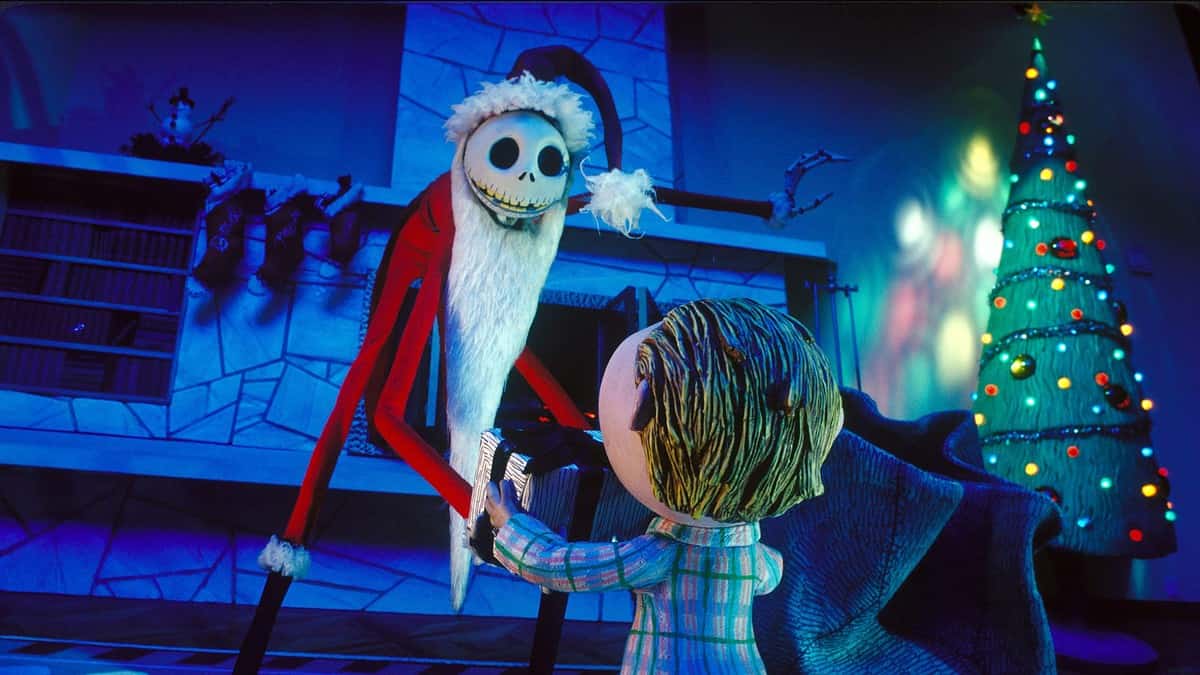 The best thing about this 1993 Tim Burton classic is that it works for both Halloween and Christmas, so it doesn't matter if you don't get time for it this Halloween because there is always Christmas! The Nightmare Before Christmas takes us to Halloween Town, where one of the most recognisable entities of Halloween, Jack Skellington. Jack stumbles upon Christmas Town and tries to bring Christmas to Halloween Town, even standing in as Santa Claus, confusing the citizens and the season.
23. The Spiderwick Chronicles (2008)
Based on the classic children's novel series, The Spiderwick Chronicles tells the tale of three siblings, twins Jared and Simon Grace (both played by Freddie Highmore) and their sister Mallory (Sarah Bolger), who move into the run-down Spiderwick Estate with their mother, only to find that their new home is connected to the world of fae, faeries, goblins and mythical creatures thanks to the studies of Arthur Spiderwick (David Strathairn). Although it might not have specific Halloween elements, magical creatures are one hundred per cent perfect for young children and show that the holiday isn't just about scares but is also about all things magical.
24. Toy Story of Terror! (2013)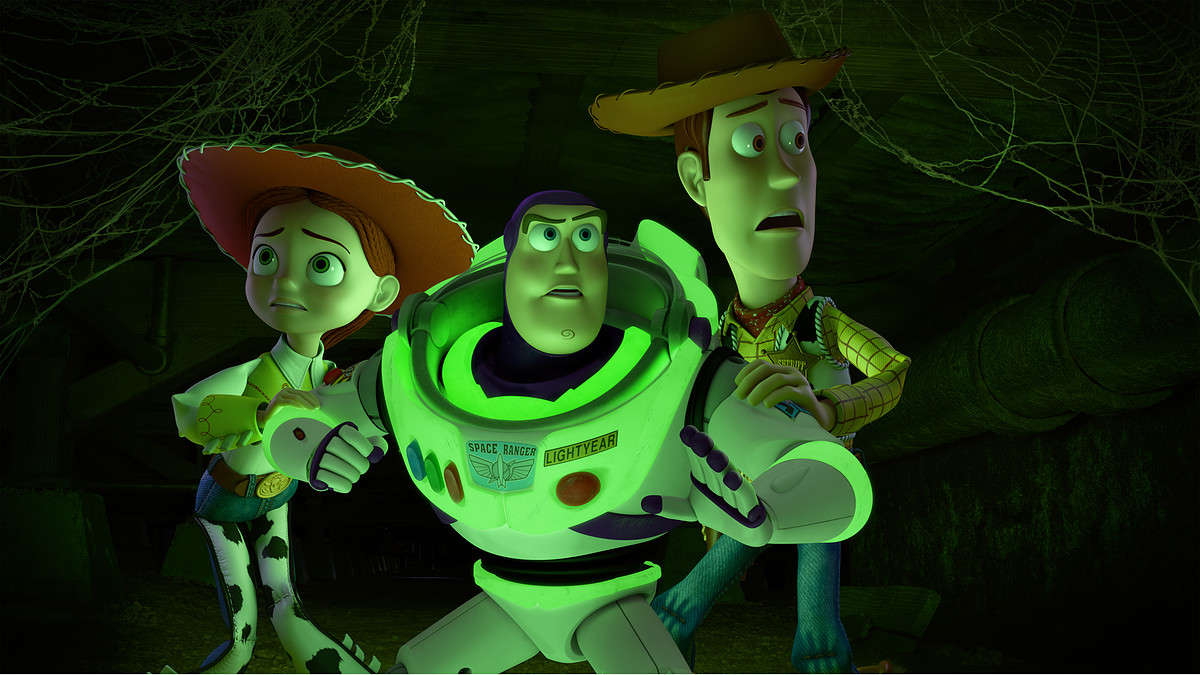 Tom Hanks, Tim Allen and Joan Cusack reunite again as Woody, Buzz Lightyear and Jessie for a spooky adventure. The gang start worrying when they spend time at a roadside motel when gang members start disappearing. Not only do they need to find the other toys, but they also need to get to the bottom of the mystery of why they are experiencing the terror. This short film is perfect for spending 22 spook-filled minutes with your little kids.
RELATED: Audiences Already Love Netflix's New R-Rated Corporate Thriller
25. Wallace & Gromit: The Curse of the Were-Rabbit (2005)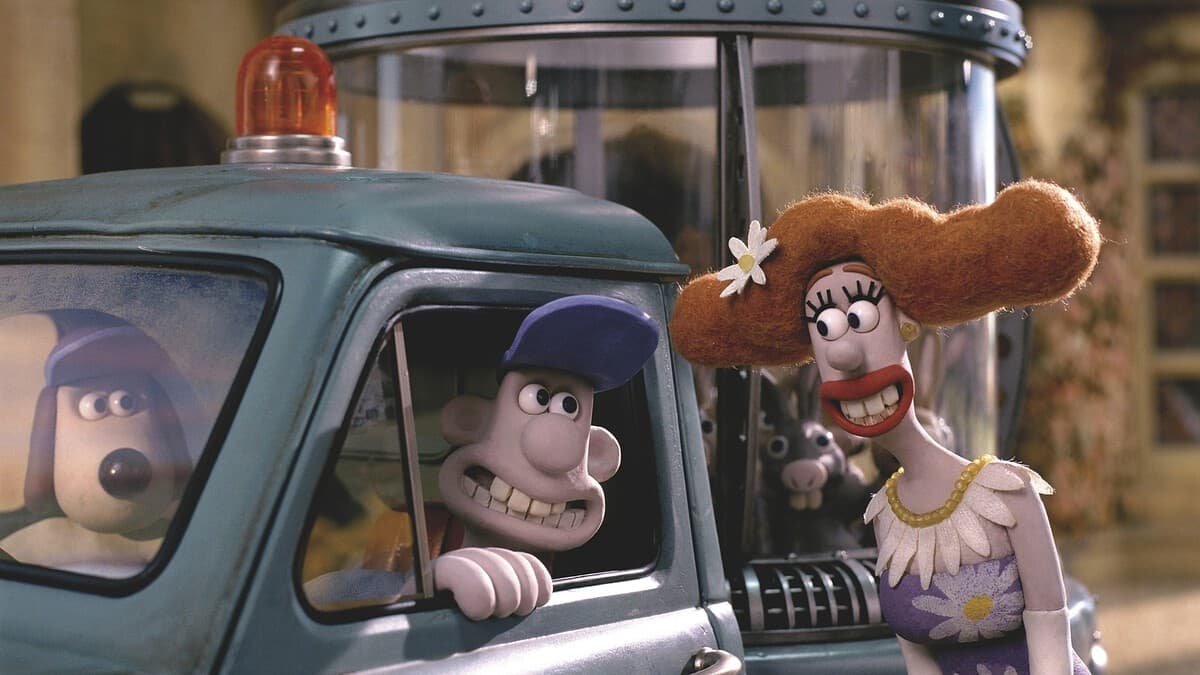 I recently had a high schooler tell me they have no idea who Wallace and Gromit are and have yet to see The Curse of the Were-Rabbit. I have never felt more need to remind the world that this classic claymation, spooky but family-friendly movie exists.
While there is a rich world of Wallace and Gromit that can be explored, this spooky addition to the collection has Wallace and his loyal best friend, who is also a dog, Gromit, trying to figure out what is causing all the damage to the gardens of the village that they reside in. The village is getting ready to have its annual giant vegetable growing contest. Suppose you still need to gather from the title. In that case, a massive rabbit is causing issues, so who better to call than the rabbit catchers?
As with every recommendation, we hope there is something here for everyone: those who want a wholesome Halloween season and those who want to share creepy vibes with their children without terrifying them too much. Without further ado, go forth. Share the Halloween spirit with families of all sizes and ages. It will be okay if they fall in love with the holiday after watching some of the best Halloween movies suitable for the entire family.
What is your favourite family-friendly movie to watch around Halloween?