Discover all the best anime series and movies to stream in 2023! With new genres, reboots, and classics all vying for your viewing pleasure, this guide will keep you informed on what to watch next.
RELATED: The 12 Best Anime Series On Netflix Right Now
Anime fans everywhere know that 2023 is a big year for their favourite anime and manga series. Whereas some shows may see their final season, others may see their first or second season. And this is great news for anime lovers and even better news if this is your first time watching anime, as there will be more episodes of some big anime titles and plenty of new anime shows to go around. However, whether you are new to the anime community or a long-time member, getting the full scoop on which titles to check out is difficult. So, what are the best anime series and movies to stream in 2023? And where can you stream them?
This article will serve as your extensive guide to the best and most anticipated anime for 2023. Unfortunately, there are too many to list them all here, but we have narrowed it down to the best of the bunch. This list of the best anime will include new series, new episodes for older anime, and anime movies. It will also include the respective streaming services you can watch them at because, surprise-surprise, Crunchyroll does not have everything. So, here are the most popular shows and movies from the anime genre for 2023:
These are the Best Anime Series That Are Currently Available to Stream
RELATED: Top 10 Best Anime Series Of All-Time Ranked
1. Chainsaw Man – Season 1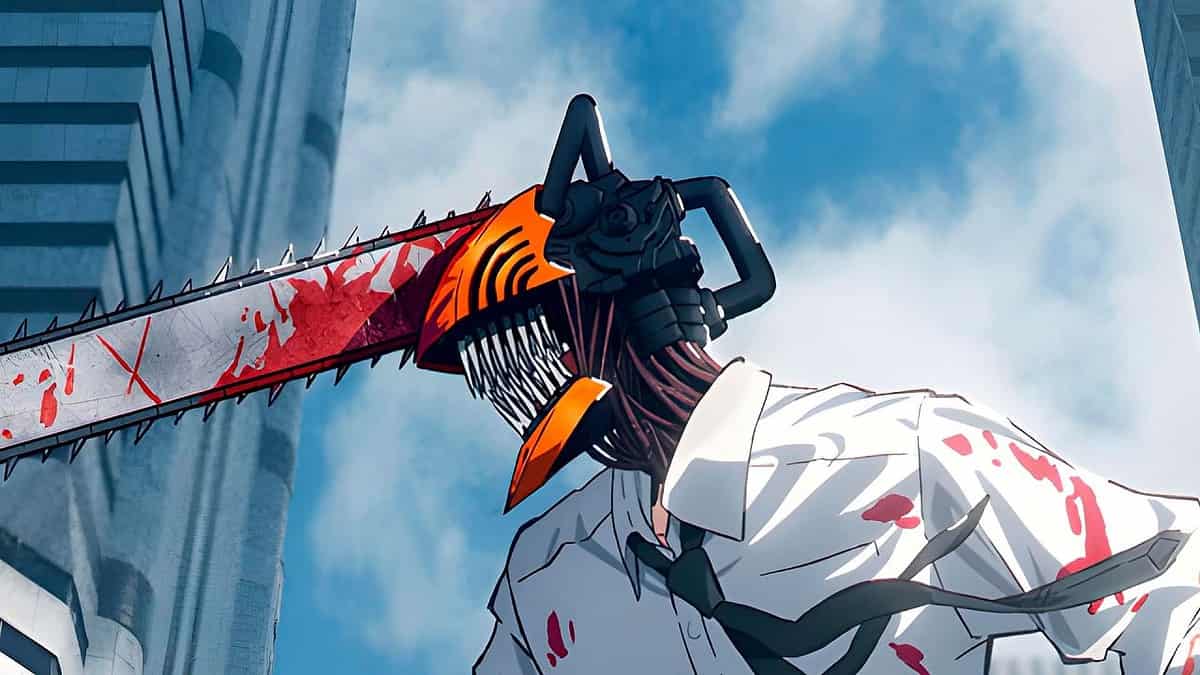 Released in October 2022, the anime took the world by storm with its amazing action sequences and epic OP. Without giving too much away, the plot of this new anime series follows a high school student named Denji, who is betrayed by the Yakuza and left for dead. However, he makes a contract with a dog-like devil named Pochita and is reborn as a devil-human hybrid. From here, he and his new devil pet join an organization dedicated to hunting devils. Mark my words, Chainsaw Man will continue to be one of the best anime series of 2023.
Streaming Platforms: Crunchyroll and Hulu
2. Tokyo Revengers – Season 2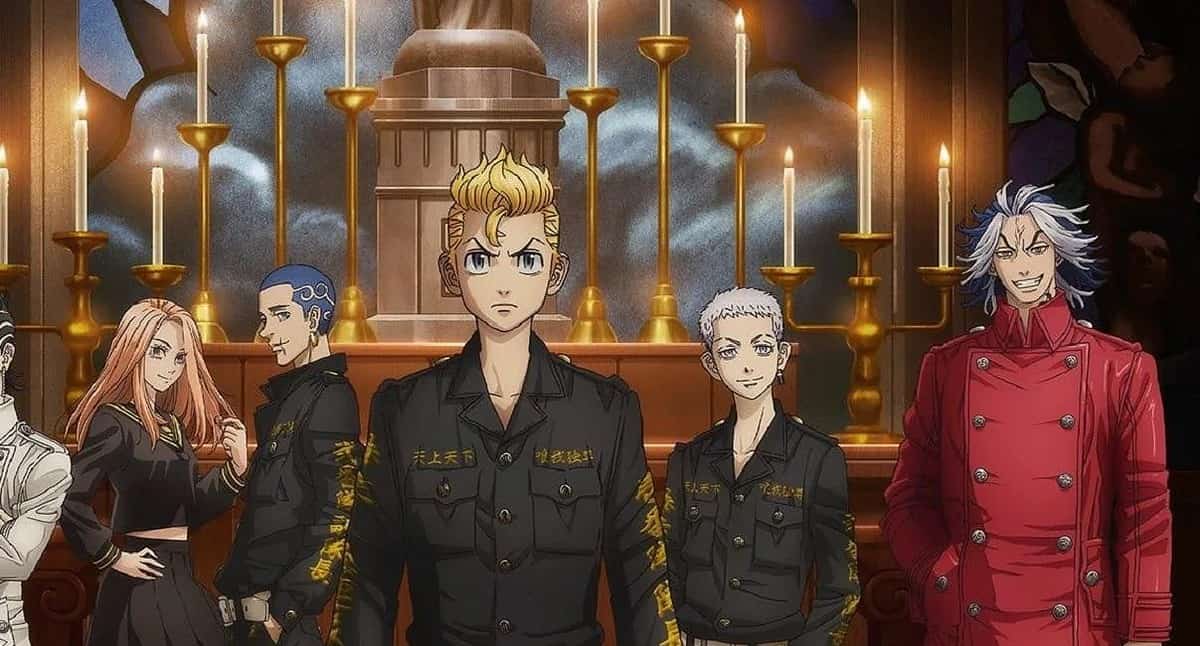 With a January 2023 release, it is surprising that the show's second season has not received much attention considering it was a top anime in 2022. Regardless, the end of the first season saw a cliffhanger as fans were led to believe that adult Takemichi Hanagaki was about to be killed. The first season saw Takemichi gain the ability to time travel. After discovering that his only girlfriend, Hinata Tachibana, was killed by the Tokyo Manji Gang, he hits rock bottom. When he is pushed onto the train tracks while commuting to work, instead of dying, he is transported back to when he was in middle school. Here, he attempts to change the future and save Hinata by joining the Tokyo Manji Gang.
Streaming Platform: Hulu and Disney+
3. The Fire Hunter – Season 1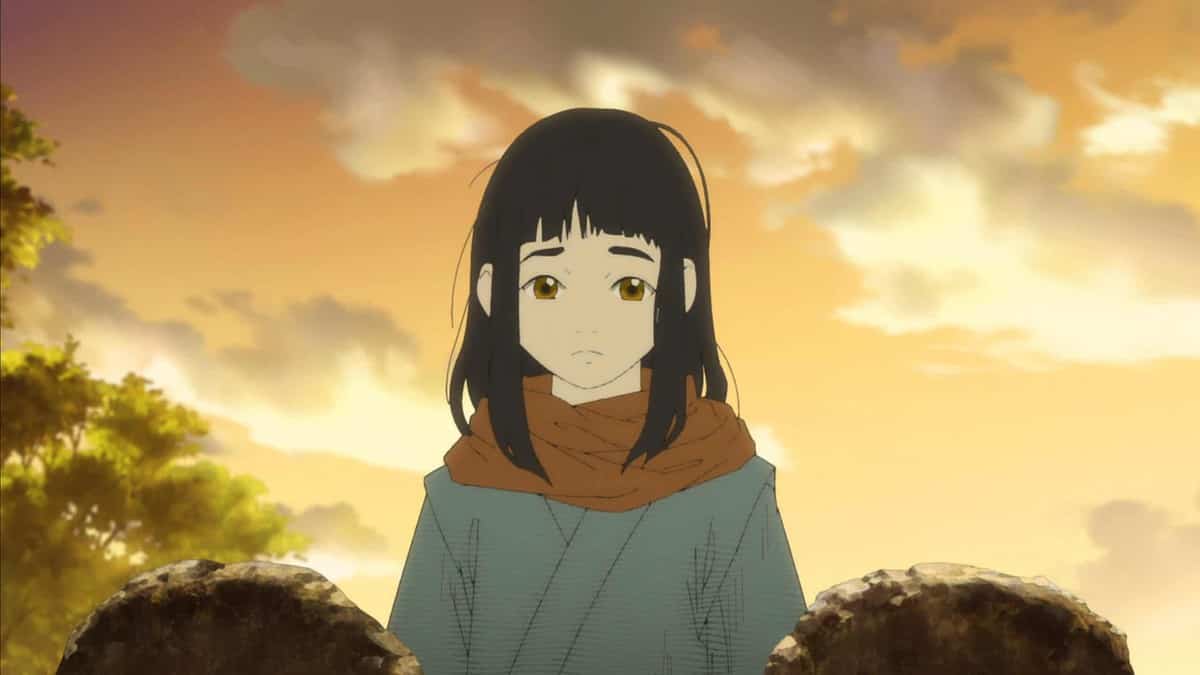 Based on the novel series written by Rieko Hinata and illustrated by Akihiro Yamada, this anime adaptation saw its release in January 2023. Set in a post-apocalyptic world that Flame Demons overrun, Fire Hunters are the only people who can stop them. The story follows Touko, a young girl who resides in a remote village in the forest where these creatures live. One day, she happens upon a Fire Hunter fighting a demon and witnesses their death. This leads to her taking a dangerous journey to the Capital that might completely change their world's fate.
Streaming Platform: Crunchyroll
4. Attack on Titan – Season 4 Part 3 – Episode 1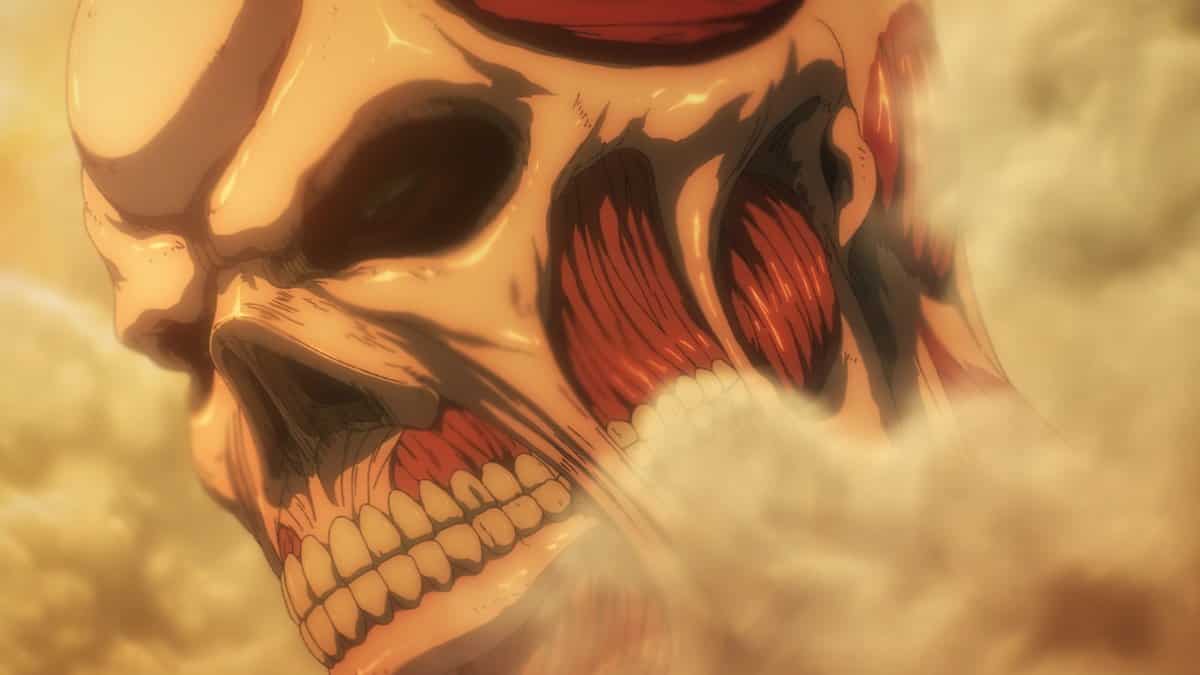 As probably one of the biggest and most anticipated anime series in recent years, the show has seen much fanfare. Picking up directly after the events of the second half of its season 4 part 2 release, this 1-hour long special episode proved to be the best one yet. In fact, it may be the best anime episode ever as it brings with it the death of a prominent character and delivers on the absolute horrors of The Rumbling. Seeing an international release on Saturday, 4 March 2023, the internet is currently buzzing with debates on whether Eren Yeager's actions are justified. If you have not yet checked out this series, then Attack on Titan seasons 1, 2 and 3 can be found on Crunchyroll. The second episode of this story arc is set to be released in the Fall of 2023.
Streaming Platform: Crunchyroll
RELATED: One Piece Live-Action TV Series – Everything We Know So Far
5. My Hero Academia – Season 6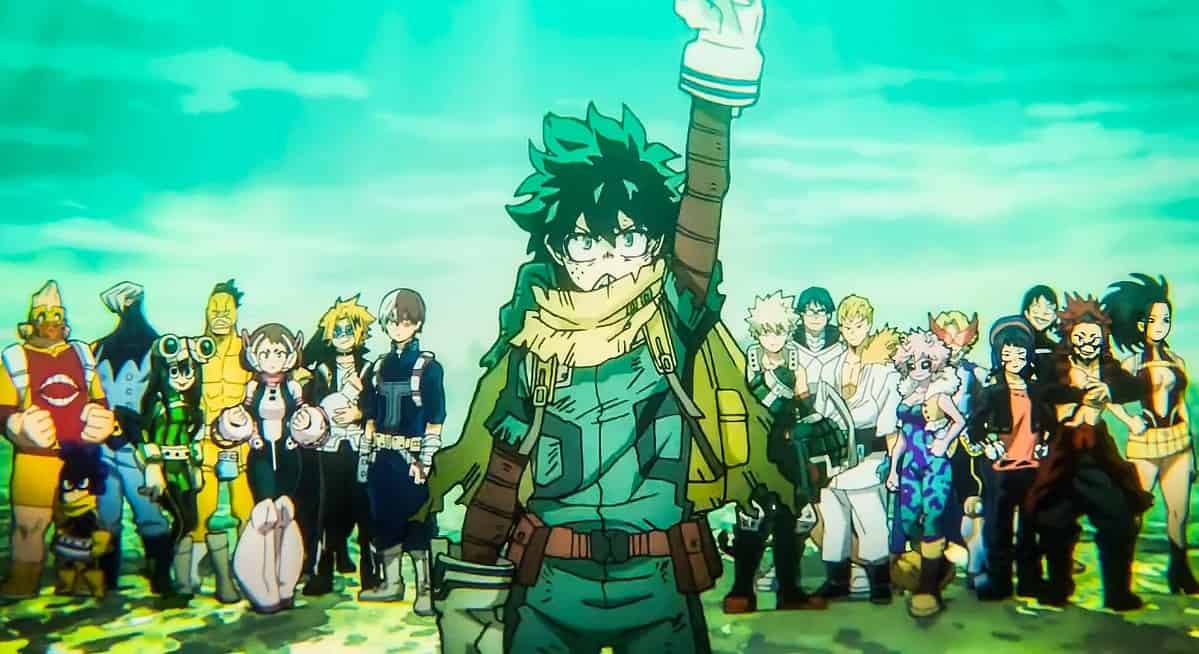 Also released in October 2022, the new season of My Hero Academia will have 25 episodes and run well into March 2023. If you haven't already caught up to this point, it is highly advised to go back and finish the series. This is because this is a big season for the show, introducing some of the most anticipated manga arcs onto our screens. Finally, there will be more of the League of Villains with some of the most epic fight scenes. And there will be Dark Deku, a vigilante version of the sweet and innocent protagonist fans have come to know and love.
Streaming Platform: Crunchyroll, Funimation, Hulu and VRV
6. Bungo Stray Dogs – Season 4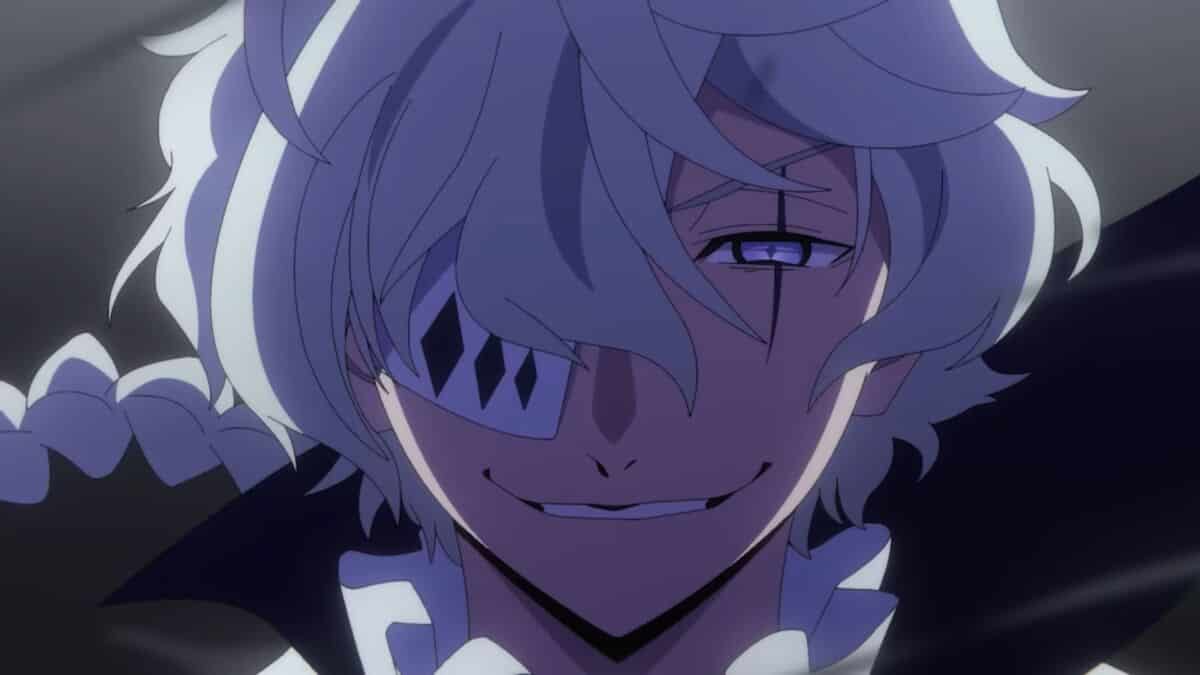 It seems the New Year kicked off with a bang as it saw yet another one of fans' favourite shows drop in January 2023. Now, the anime community finally gets to see more of the eccentric and suicidal Osamu Dazai. Following the Stray Dogs' victory over the Port Mafia at the end of season three, the latest season will introduce a new enemy in the form of the Hunting Dogs. They will prove to be a formidable opponent for the Armed Detective Agency.
Streaming Platforms: Crunchyroll and VRV
7. To Your Eternity – Season 2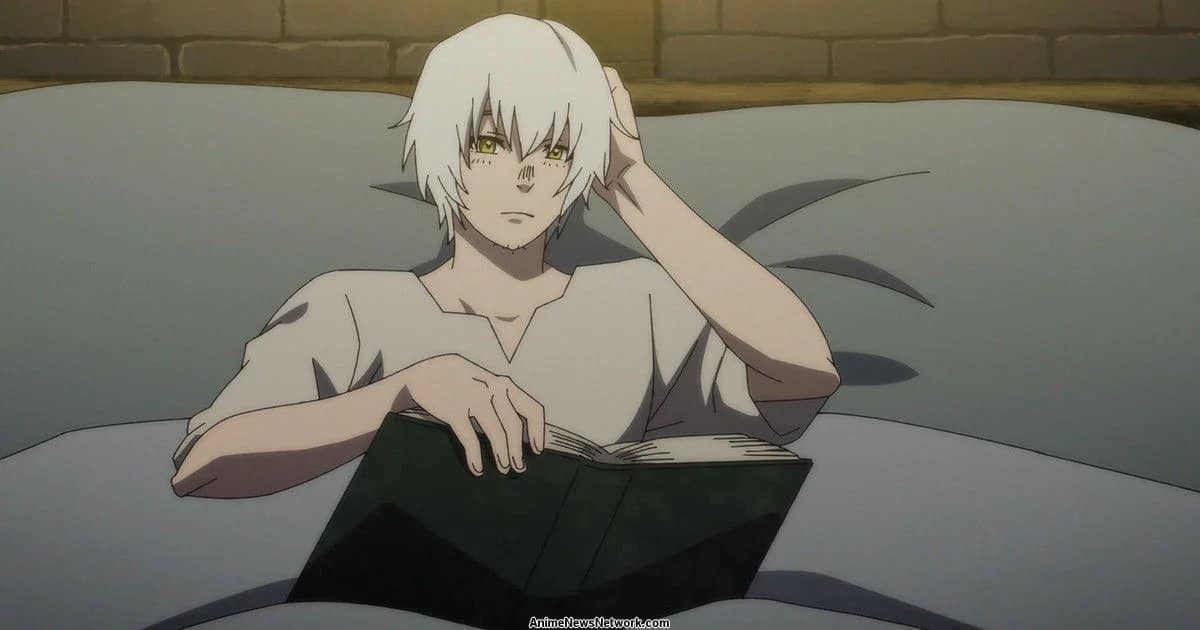 Released in October 2022, the second season of the popular anime series just saw its 19th episode release this Sunday. In To Your Eternity season 1, audiences were introduced to the immortal being, Fushi, as he takes on different forms while learning what it means to be human. However, he can only take on the form of someone or something that has died, so it was a rollercoaster when new characters were introduced! In fact, the first episode of the show will have you sobbing. The latest season picks up where this one left off, watching Fushi find his place and purpose in this world.
Streaming Platforms: Crunchyroll and VRV
RELATED: Hayao Miyazaki's Top 5 Best Studio Ghibli Movies of All Time
8. Vinland Saga – Season 2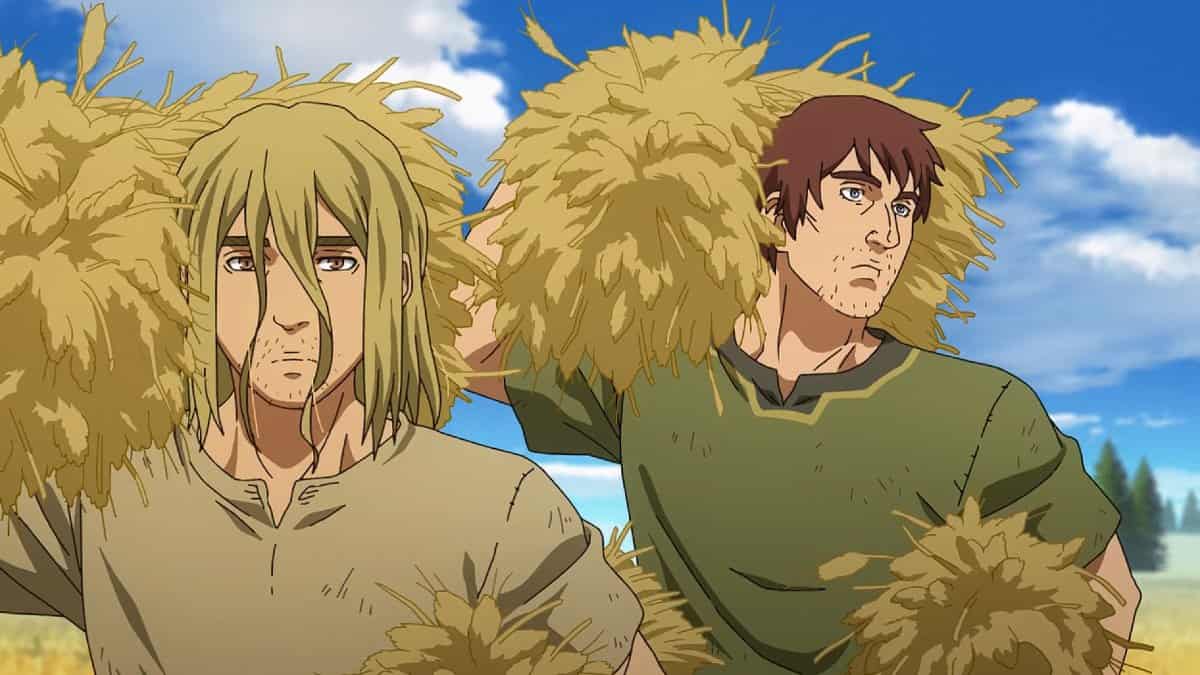 Vinland Saga season 1 took the world by storm with its amazing animation, fight sequences and focus on Norse culture and traditions. And this was in addition to the fantastic OP that is extremely difficult to forget. The new season continues Thorfinn's story after his revenge plot was spoiled and sees him as an enslaved person on a strange man named Ketil's farm. His enslavement was the result of Askeladd's downfall. Here, he meets and befriends a young man called Einar. Unfortunately, the action from the previous seasons has been slowed considerably in this season, and only manga readers will understand why. However, it does not change the disappointment of many anime-only fans worldwide.
Streaming Platforms: Crunchyroll and Netflix
9. Trigun Stampede – Season 1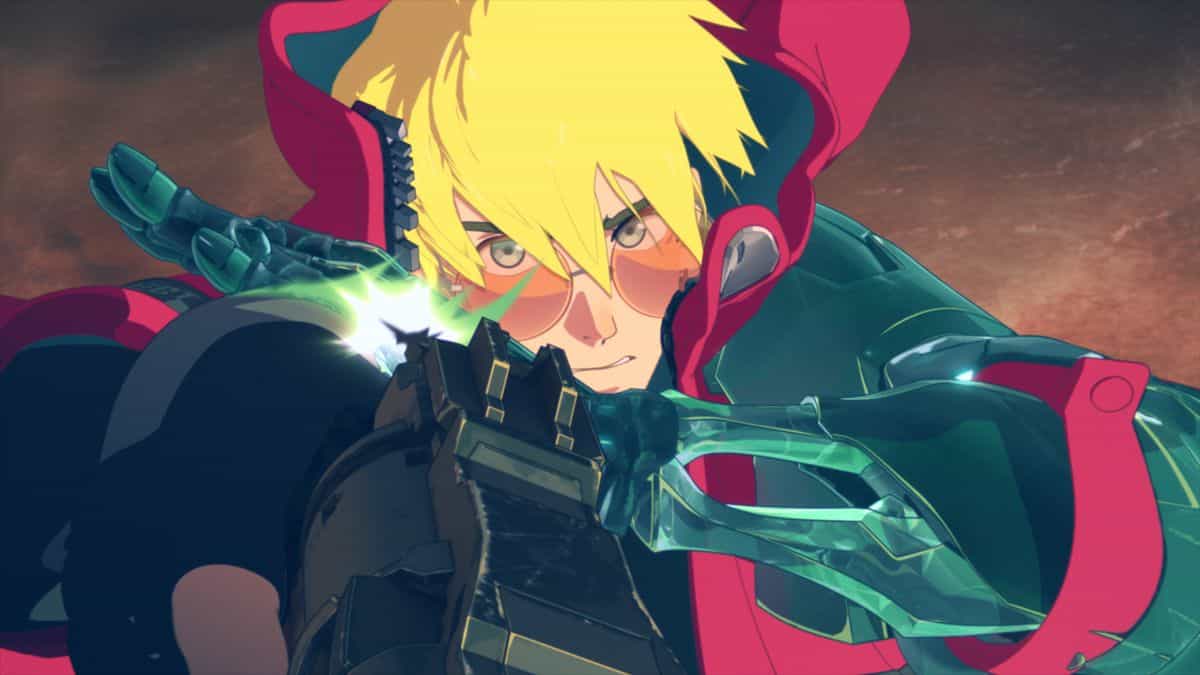 Based on the original Trigun manga by Yasuhiro Nightow, CG Studio Orange brought us this little gem in January 2023. Compared to the original series from 1988, this version of the anime adaptation sees better animation and more action. The plot follows Vash the Stampede on the fictional planet of No Man's Land as he fights off all the Bounty Hunters after him. With a massive bounty on his head, the show looks at his past and gives you a similar vibe to Cowboy Bebop, as the manga author was heavily influenced by Western cinema. Trigun Stampede will definitely be one of the best anime series of 2023.
Streaming Platforms: Crunchyroll and Hulu
10. Buddy Daddies – Season 1
If you enjoyed SpyxFamily and The Way of the House Husband, then this Aniplex and Nitroplus original is perfect for you. Released in January of this year, the show follows two professional assassins named Kazuki Kurusu and Rei Suwa. While Kazuki is immature and loves women and gambling, Rei is stoic and keeps to himself. Set to assassinate a smuggler, the pair are abruptly expected to go and care for their daughter, Miri. If you enjoy light-hearted anime and are searching for a good laugh, this one is for you.
Streaming Platforms: Crunchyroll
RELATED: The 11 Best Anime Kisses of All Time, Ranked
11. High Card – Season 1 
Animated by Studio Hibari, this is the first anime based on BL manga to have aired on NoitaminA. Released in January 2023, the anime is already considered one of the best shows of the year so far. Okay, so the plot is a bit complicated, but basically, in the show, the world order can be controlled by 52 X-Playing cards which allow its user to grant superhuman abilities to whoever possesses them. The king of Fourland orders a group called High Card to collect all these cards as they are scattered throughout the kingdom. The main character is an orphan named Finn who decides to go to a casino when he finds out his orphanage is closing due to financial stress. Finn faces an absolute nightmare with the series of events that take place from this point.
Streaming Platform: Crunchyroll
12. Mob Psycho 100 – Season 3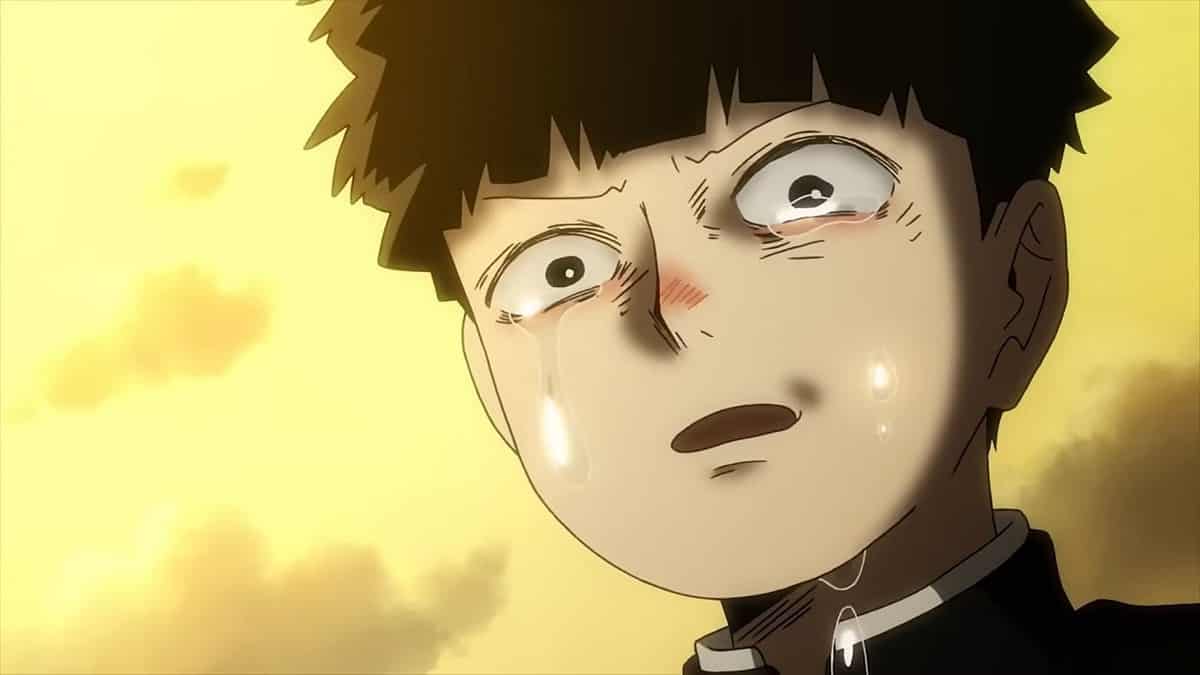 It is with a heavy heart that we announce that Mob Psycho 100's third season is also its final one. The season has recently ended with a total of 12 episodes, officially ending its six-year-long run. The plot picks up a few months after the previous season's events, wherein Mob faced off against the psychic villain organization known as Claw. However, the big villain for the finale is none other than Mob himself as he fights to overcome his dark side. Fans are granted a glimpse into his mind and finally understand his immense struggle. And without any spoilers, Reigen proves precisely why he is one of the best characters on the show despite his clear ulterior motives.
Streaming Platform: Crunchyroll
13. Blue Lock – Season 1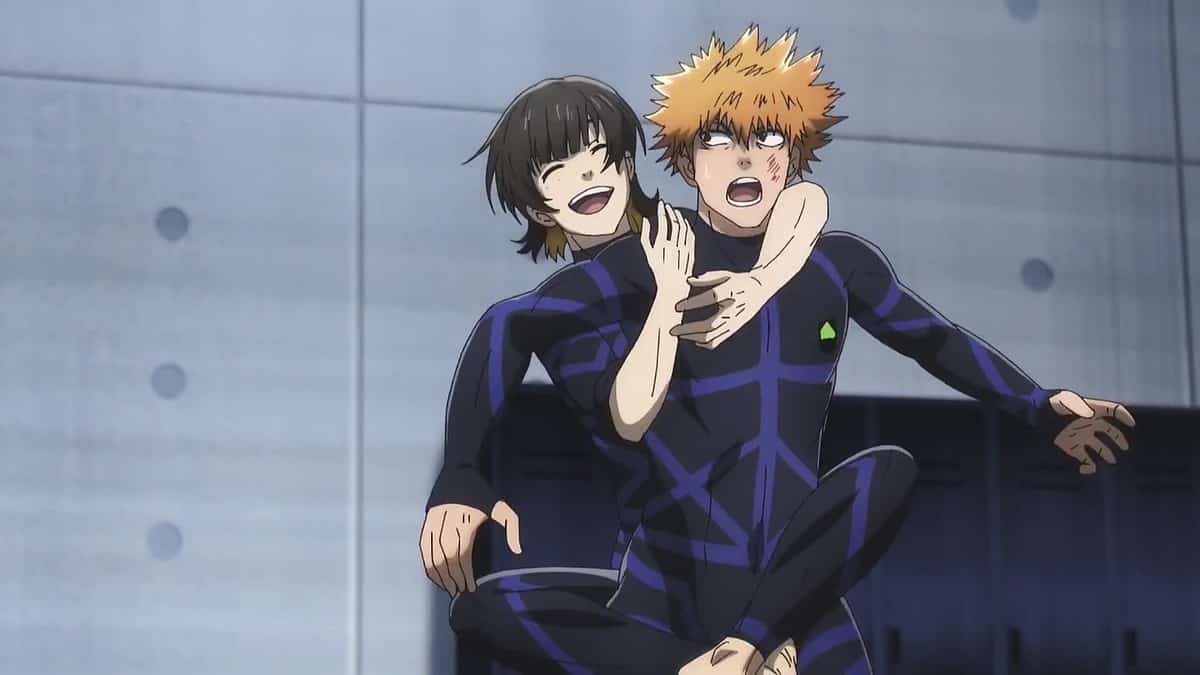 Based on the award-winning best-selling manga series, Blue Lock saw the release of its anime adaptation by Eight Bit in October 2022. The show saw its 21st episode release this past Saturday and has proven to be one of the most popular anime series of the year so far. As this is a sports-based anime, it sees unrest in the soccer community as Japan fails to win the World Cup again. Newcomer Anri Teiri then hires maverick trainer Jinpachi Ego who sends 300 of the best players in the country to a special training facility to find the nation's best striker. Yoichi Isagi is number 299 out of 300 but is determined to become the absolute best.
Streaming Platforms: Crunchyroll and VRV
RELATED: Black Clover Season 5: Everything You Need to Know
14. Junji Ito Maniac: Japanese Tales of the Macabre – Season 1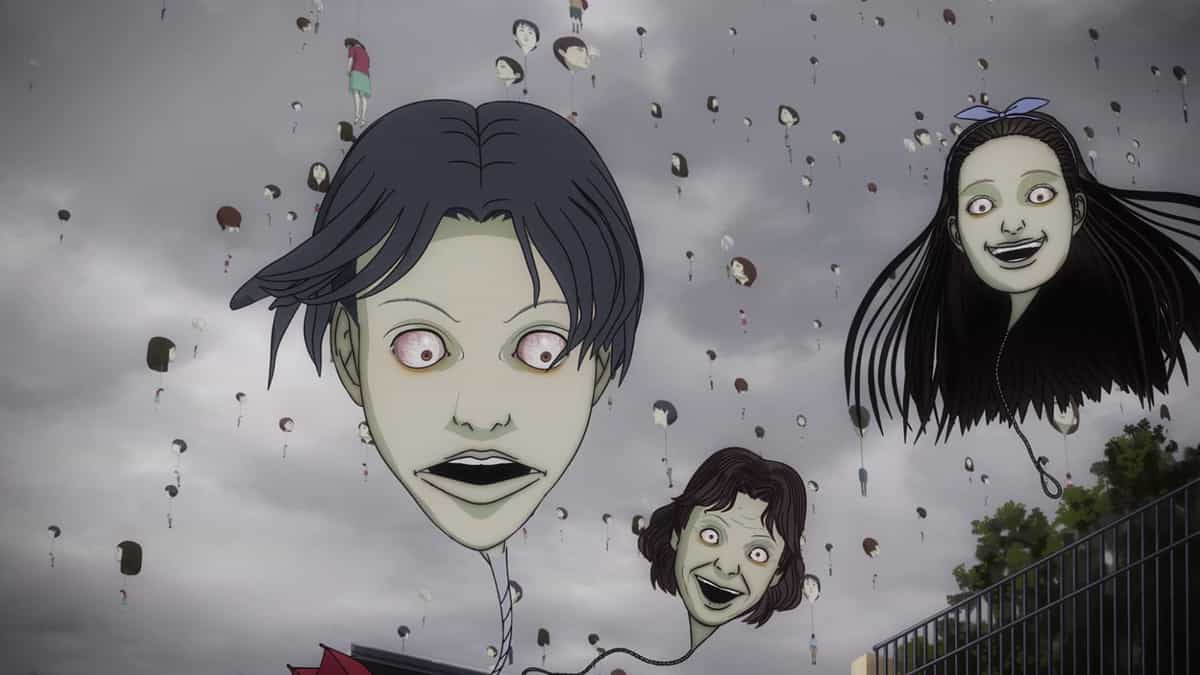 Released in January 2023 and coming to your screens directly from the mind of horror manga artist Junji Ito, anime and horror fans alike are in for a treat. With a total of 12 episodes, the show features a collection of 20 tales in the style of the popular manga artist. Each tale features an array of fascinating characters and a glimpse into Ito's fascinating worldview. In addition, it includes some of his most popular stories, such as Tomie, The Hanging Balloon and Sōichi. Thoroughly scary and with amazing (and disturbing animation), this is one of the best anime to stream in 2023.
Streaming Platform: Netflix
These are the Most Anticipated Anime Series Expected to Release in 2023
1. Jujutsu Kaisen – Season 2
The first season of the popular anime gained immense popularity through its runtime. The story follows Yuji Itadori, a high school student who swallows a cursed talisman and the finger of a powerful Demon, Sukuna. He then joins a school that trains students to become Jujutsu Sorcerers as he tries to collect all of Sukuna's fingers. The Jujutsu Kaisen 0 (2021) film was released shortly after, and now the second season is expected to be released in July 2023. It is considered one of the biggest shows of the year. Jujutsu Kaisen will definitely be one of the best anime series of 2023.
Expected Streaming Platforms: Crunchyroll and Netflix
2. Demon Slayer – Season 3
Following the end of the second season, fans of the show were left wanting more. The show follows Tanjiro Kamado as demons slaughter his entire family. Being the sole survivor outside his sister, Nezuko, he sets out to kill the demon king, Muzan Kibutsuji, so that his sister would turn back into a human being. Demon Slayer: The Swordsmith Village Arc debuted in a theatrical event worldwide this past weekend and saw a recap of the last two episodes of season 2. The new season is set to release on 9 April 2023.
Expected Streaming Platform: Hulu
3. Ancient Magus Bride – Season 2
After six years, this underrated anime is finally seeing its second season. The first season follows the story of a 15-year-old orphan girl named Chise Hatori, who cannot find a place to call home in her world. With the ability to see the supernatural, she has been outcasted from society. She decides to sell herself to a non-human mage name Elias Ainsworth whom she grows close to, and finally finds a place to call home. The two embark on magical adventures that bring them closer together. Season 2 of this anime will be released on 6 April 2023.
Expected Streaming Platform: Crunchyroll
RELATED: The Most Powerful & Strongest Anime Characters Of All Time Ranked
4. Dr Stone – Season 3
This is another highly anticipated anime series for the year. It follows the story of scientific genius Senku Ishigami, a teenage boy 3700 years after a mysterious event turned all human beings on Earth to stone. He sets out to try and rebuild civilization after he emerges from the petrification and finds the world is now a Stone World. The second season ended with Senku cryogenically freezing Tsukasa after he was fatally wounded in their battle against Hyoga. The third season is expected to continue the Petrification saga and is set to release in April 2023.
Expected Streaming Platform: Crunchyroll
5. Solo Levelling – Season 1
When it was announced that this popular Korean webtoon would be getting an anime adaptation, the anime community went crazy. Set to be animated by A-1 Pictures, the series follows Sung Jinwoo. In a world where Hunters have supernatural abilities and hunt deadly monsters to protect humanity, Sung Jinwoo proves to be a profoundly weak Hunter. Our protagonist, unfortunately, lives a tough life and finds himself in a constant struggle to survive. Although the anime has been confirmed, no official release date has been announced. However, it is expected to be released sometime within 2023 or perhaps even in 2024.
Expected Streaming Platform: Crunchyroll
6. Attack on Titan – Season 4 Part 3 – Episode 2
With the recent release of the first episode, fans were disappointed to find that they would have to wait another six months for the next episode. However, this was made better because the first episode was of fantastic quality compared to MAPPA's previous work on the show. Not only this, but the upcoming episode will also mark the end of one of the greatest anime in history. The first episode ended on a cliffhanger, with Armin and the rest of the group intercepting Eren's destruction caused by The Rumbling. The closing scene promised an epic battle as Reiner's Armoured Titan tackled the Beast Titan mid-air, and Levi flying in, deadest on avenging all his fallen companions. Not to mention the end-credits scene that hints at Falco's Flying Titan form. Without a doubt, this will definitely be one of the best anime series of 2023.
Expected Streaming Platform: Crunchyroll
RELATED: The 9 Strongest One Piece Characters of All Time
7. Summertime Rendering – Season 2
Following the fantastic first season, the show has brought to the anime community, fans have been in an uproar about when a second season would be airing. The first season followed Shinpei Ajiro as he went to live with the Kofune sisters, Ushio and Mio, following his parents' death. After this, he moves to Tokyo, where he resides alone for two years before returning to Wakayama Prefecture after discovering that Ushio has drowned. Upon learning about the events surrounding her death, he grows increasingly suspicious that foul play may have been involved. And then, Shinpei is shot in the head and wakes up again on the morning of Ushio's funeral, discovering that he is now in a time loop. Although a release date for the second season has not been confirmed, it is set to release somewhere in 2023.
Here are Some of the Best Anime Movies to Watch and Look Forward to in 2023
Although many highly anticipated anime series will be released this year, some anime films are already out or on the way. This list will include some of the anime film titles and their release dates for the year.
That Time I Got Reincarnated as Slime The Movie: Scarlet Bond – January 2023 (International Theatrical Release)
Sword Art Online Progressive: Scherzo of Deep Night – February 2023 (International Theatrical Release)
Kaguya-sama: Love Is War – The First Kiss That Never Ends – 14 February 2023 (Limited Theatrical Release)
Psycho-Pass Providence – 12 May 2023 (TBA)
Pretty Guardian Sailor Moon Cosmos The Movie Part 1 – 9 June 2023 (Theatrical Release)
Pretty Guardian Sailor Moon Cosmos The Movie Part 2 – 30 June 2023 (Theatrical Release)
Black Clover: Sword of the Wizard King – June 2023 (Global Netflix Release)
The Seven Deadly Sins: Grudge of Edinburgh Part 2 – August 2023 (Global Netflix Release)
SpyxFamily The Movie – 2023 (TBA)
My Next Life as a Villainess: All Routes Lead to Doom! – 2023 (Japanese Release)
Overlord the Movie: The Holy Kingdom – 2023 (TBA)
RELATED: One Punch Man Season 3 Release Date, Trailer, Story, & News
Tell us, what do you think the best anime series of 2023 will be?