Looking for the best cartoon movies to watch on Netflix? Check out our list of the top 21 movies, from beloved classics to new releases!
RELATED: The 8 Best Animated Movies on Netflix
It's no secret that Netflix has become a top streaming service in the last few years and has many to choose from, including its exclusive Netflix original selection. There are plenty of exciting choices, like movies, short films, series, and more, something for you to enjoy or the whole family. Some available favourites are the best-animated movies on the market now. So if you are looking for the best animated feature, here is a list of the best cartoon movies on Netflix.
RELATED: Why Netflix's Pinocchio is Way Better Than Disney's
21. Kung Fu Panda (2008)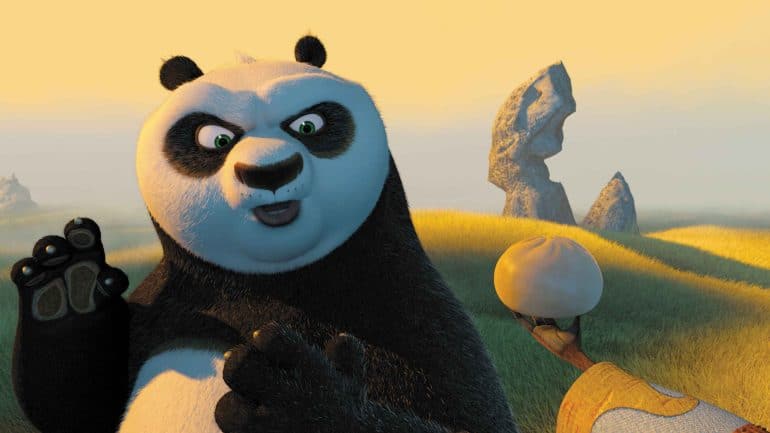 Everyone knows this classic, created by Mark Osborne and John Stevenson, voice starring Angelina Jolie, Dustin Hoffman, Ian McShane, Jack Black, and Jackie Chan. The tale of a sweet, rotund panda who has dreamed of being great since he was just a young boy, and although he thinks he will amount to nothing, he turns out to be the saviour of his little town. All the Kung Fu Panda films are the best movies to watch when you or your entire family need a little pick-me-up. It was nominated for the Academy Awards in 2009.
20. Cloudy with a Chance of Meatballs (2009)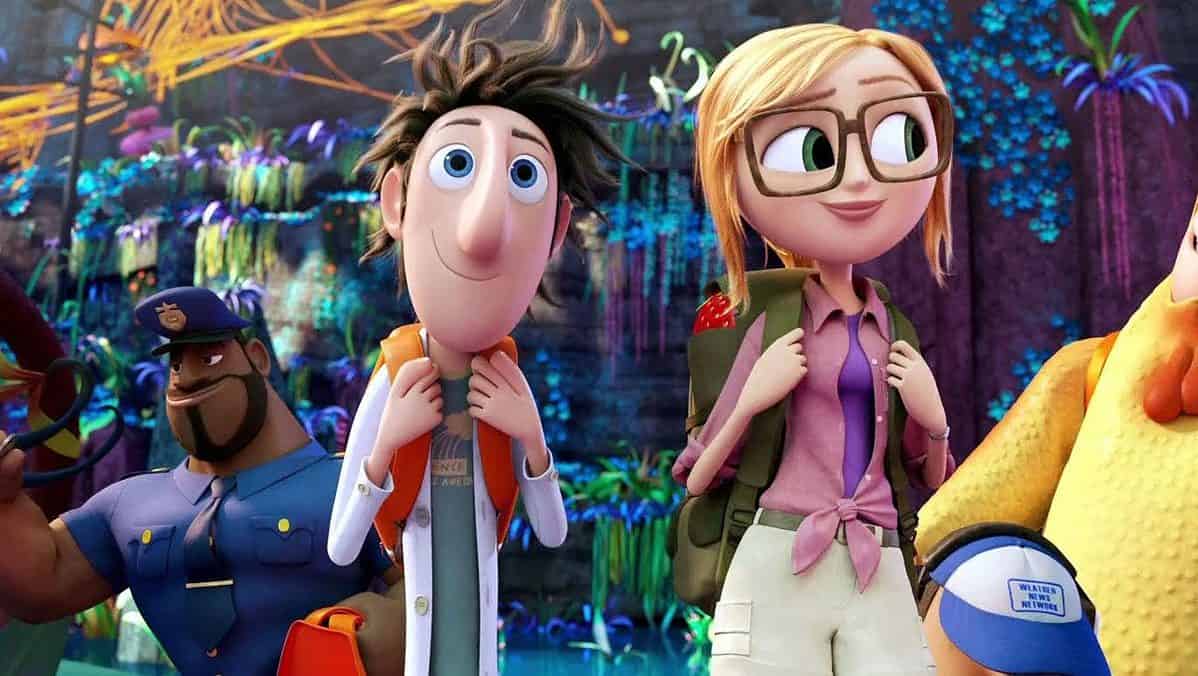 Directed by Phil Lord and Christopher Miller, this childhood classic stars Andy Samberg, Anna Faris, Bill Hader, Bruce Campbell, James Caan, Neil Patrick Harris, and Will Forte. If you still need to learn, it is based on Judi and Ron Barret"s book from 1978. The film tells the story of a science experiment that turns water into food, which goes a bit wrong when they realise that it has catastrophic consequences.
19. Home (2015)
Directed by Tim Johnson and created by DreamWorks Animation, this is a well-loved movie that stars Jennifer Lopez, Jim Parsons, Rihanna, and Steve Martin and tells the story of some adorable aliens that are invading earth on a quest to find a new home for themselves, and one brave little alien that fights to protect his new best friend's house.
RELATED: The 11 Best Christmas Movies on Netflix
18. A Silent voice (2016)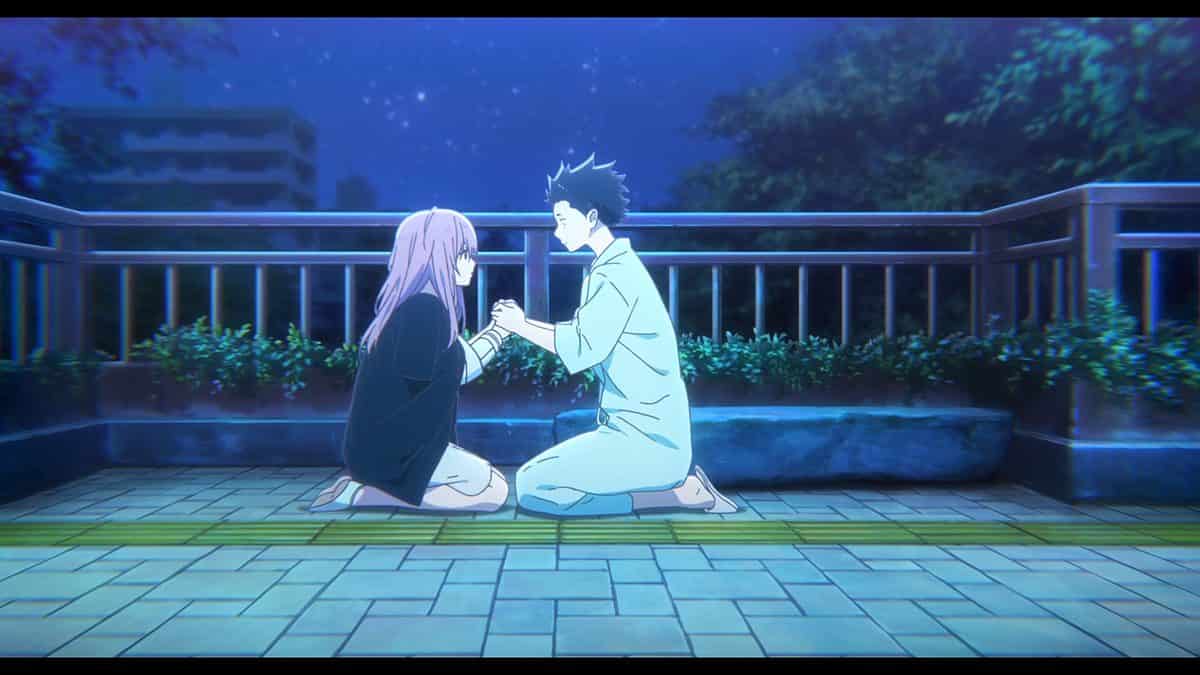 The anime film is often overlooked in the best "cartoon" films, and A Silent Voice is no exception. Directed by Naoko Yamada and starring Aoi Yuki, Kensho Ono, Mayu Matsuoka, Megumi Han, Miyu Irino, Saori Hayami, Toshiyuki Toyonaga, Yui Ishikawa, and Yuki Kaneko. The feature film was adapted from Yoshitoki Oima's manga of the same name, the tale tells of a boy who bullies one of his classmates to the point where she leaves the school, and he is shunned because of it.
17. Blame! (2017)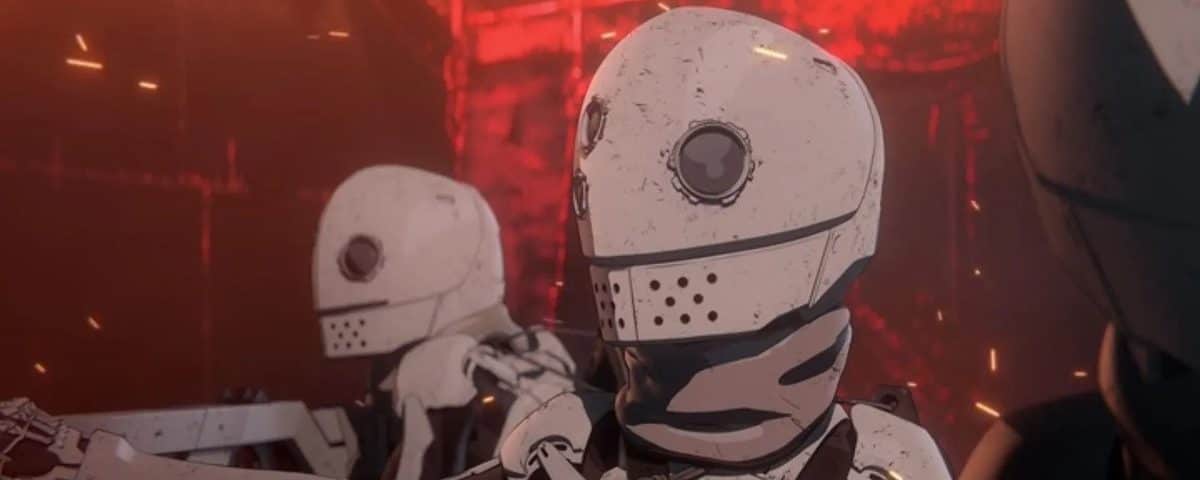 This animated movie was directed by Hiroyuki Seshita and has a voice cast consisting of Kana Hanazawa, Sora Amamiya, and Takahiro Sakurai. This science fiction action movie is dark and industrial, with labyrinthine art that makes beautiful, gothic settings based on Tsutomu Nihei's original series of the same name. The film follows the main character, Killy, searching for a human possessing the 'net terminal gene'.
16. MFKZ (2018)
This relatively odd movie defies any kind of logic but is all the more remarkable. Directed by Shojiro Nishima and Guillaume Renard, starring Gringe, Orelsan, and Redouanne Harjane and is based on the second director, Mutafukaz comics. This highly stylised hero's journey is the story of an orphan in his dangerous neighbourhood, navigating the world after the death of his parents.
15. Mirai (2018)
This is one of the best anime movies out there, which shouldn't come as a surprise as it comes from Studio Ghibli. Directed by Mamoru Hosoda and starring Haru Kuroki, Gen Hoshino, and Moka Kamishiraishi, this film is based on Hosoda's first child's experience meeting his baby sibling for the first time, with a beautiful journey across their family tree, with flavours of youth, and showing what it means to be loved and to live within a family constellation.
14. Invader Zim: Enter the Florpus (2019)
I need to say much more than the words Invader Zim. This is one of the best cartoons out there, based on nostalgia alone. Directed by Hae Young Jung, Young Kyun Park, and Jhonen Vasquez, and voice starring Andy Berman, Melissa Fahn, Richard Steven Horvitz, and Rosearik Rikki Simons. Thankfully, the movie continues the original series, ready to start phase two of his long-thought-out plan to take over the world. Again, the animation quality is fantastic, and the film is a blast from the past.
RELATED: How Zack Snyder's Teen Titans Animated Film Shocked the World
13. Klaus (2019)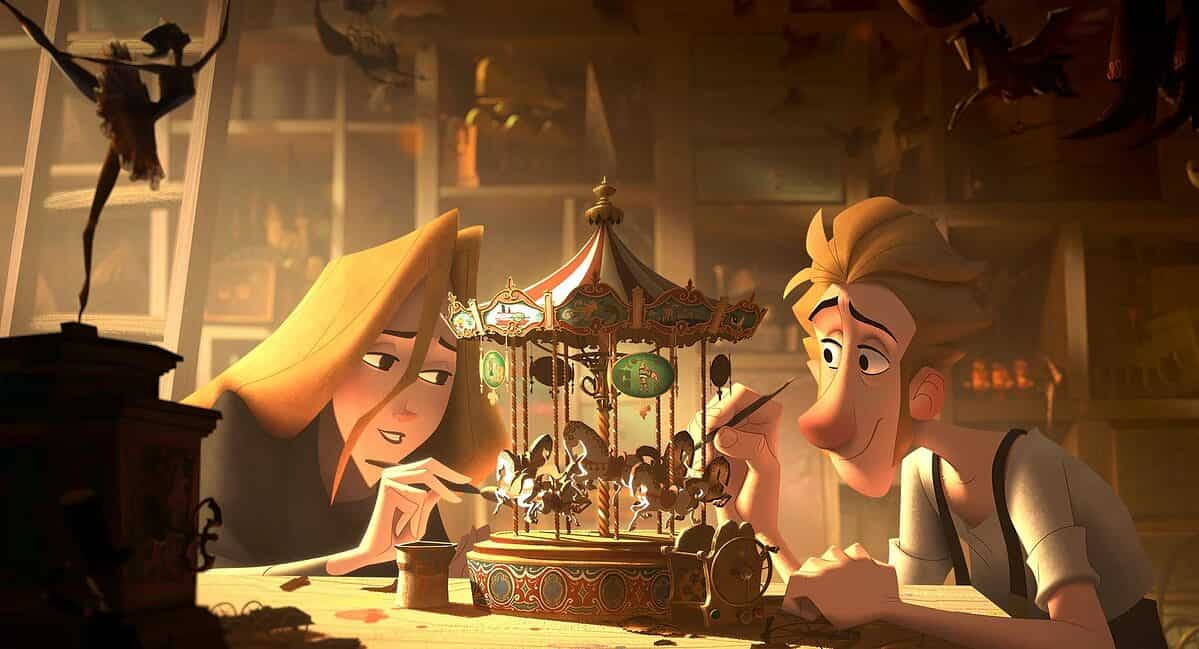 This sweet story by Sergio Pablos (who also voice acts in the movie), voice starring Jason Schwartzman, J.K. Simmons, Norm Macdonald, Rashida Jones, and Will Sasso, with Neda Margrethe Labba starring as the young girl Margu, tells the story of how the Christmas mythology of Santa Claus came about, with J. K. Simmons starring as the man in red himself. This genuinely heart-warming movie finds its home on lists for the best Christmas movies and best-animated movies. It is fit for the whole family, with a mere PG rating.
12. Violet Evergarden: Eternity and the Auto Memory Doll & The Movie (2019, 2020)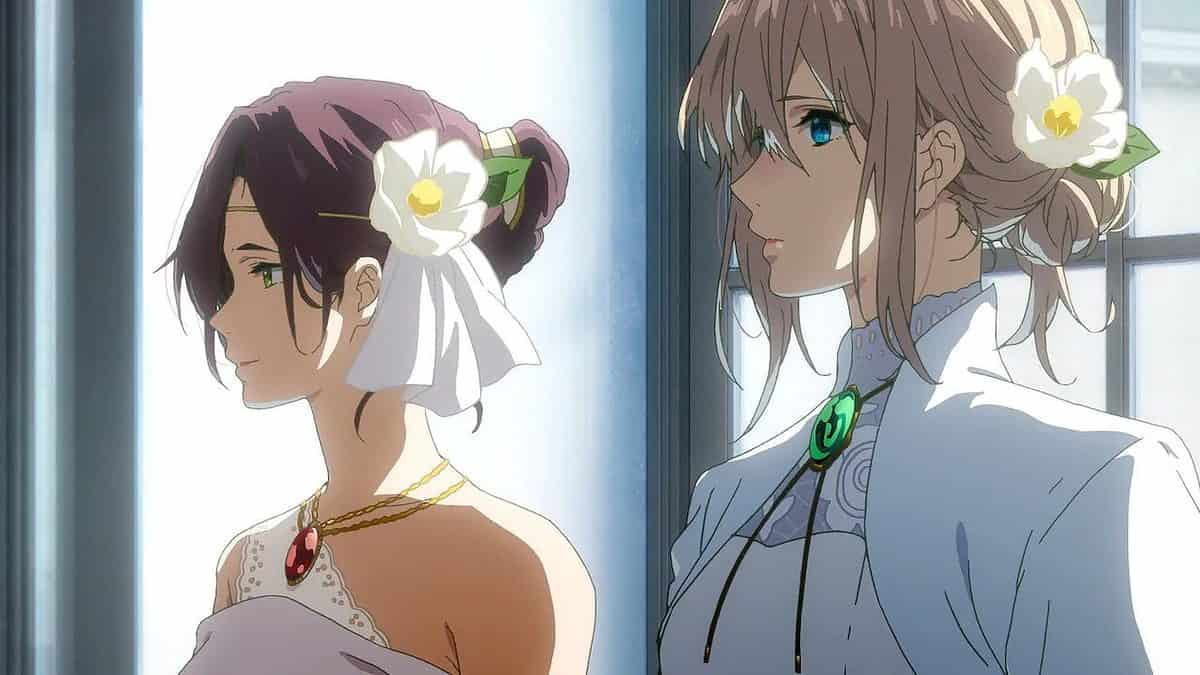 This one has a few options listed under it, and all of them are about the future and based on the anime series. Directed by Haruka Fujita and Taichi Ishidate and starring Aoi Yuki, Daisuke Namikawa, Minako Kotobuki, and Yui Ishikawa, Violet Evergarden is one of the darker animated movies that on this list, telling the story of a child soldier who can travel through time, and lost both her arms. Now, she must face her past, with all her PTSD that comes with everything she experienced.
11. Over the Moon (2020)
This cartoon movie, directed by Glen Keane, was one of Netflix's very ambitious attempts to make animated films on the same level as Disney, and it shows. Glen Keane was behind films like The Little Mermaid, Aladdin, and Tangled, and it seems Netflix really knew what they were doing with hiring them. The star cast for this animated film is Cathy Ang, Ken Jeung, and Phillipa Soo, among others. This beautiful animation is heavily based on Chinese culture and fairy tales, and the story of Fei Fei, a teenage girl dealing with the loss of her mother and her father's betrayal, moving on with an epic journey into the realm of a Chinese goddess.
10. The Willoughbys (2020)
Directed by Kris Pearn and co-directors Cory Evans and Rob Lobermeier, and starring Alessia Cara, Jane Krakowski, Martin Short, Maya Rudolph, Ricky Gervais, Sean Cullen, Terry Crews, and Will Forte, this sweet animation based on Lois Lowry's story tells the story of a group of children finding the love that they deserve after their parents prove to not be well suited as parents. This film is a stop-motion animation. Still, it is, in fact, a CGI animation that has been created in a way that gives the effect of animation in the formerly mentioned style.
RELATED: The Creepy Netflix Film That's Underrated
9. The Mitchells vs the Machines (2021)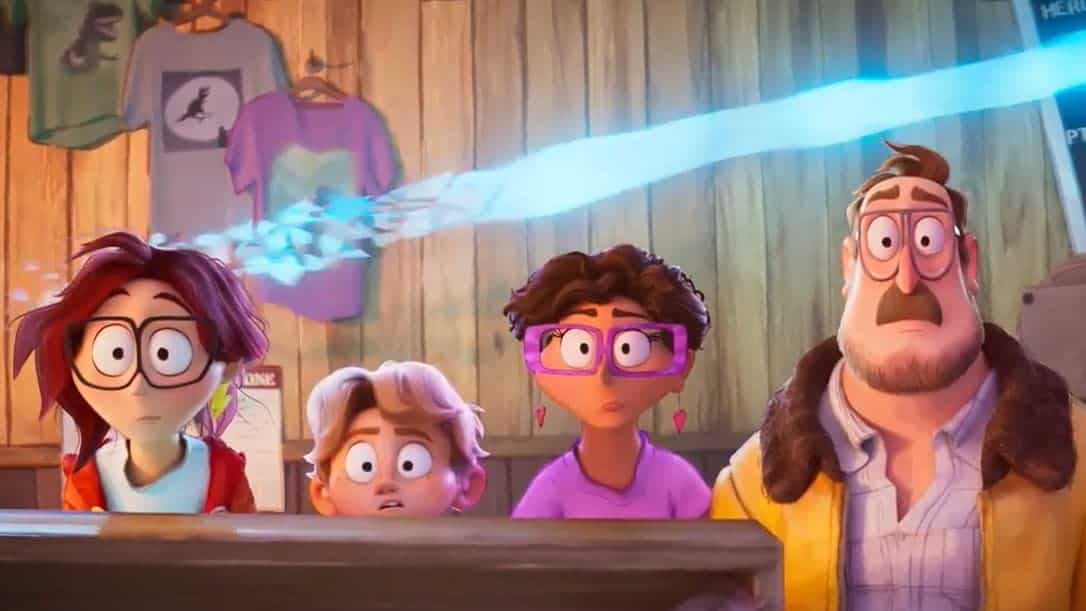 This cartoon movie about a family road trip that ended up with an odd family saving the world from a robot uprising was directed by Mike Rianda and Jeff Rowe and stars Abbi Jacobson, Danny McBride, Maya Rudolph, Eric Andre, Fred Armisen, Beck Bennett, and Olivia Colman, and was produced by Sony Pictures Animation. This is another feel-good movie showing how a dysfunctional family who might seem at odds can come together at the 11th hour and work together to save humanity.
The Mitchells vs the Machines is definitely one of the best cartoon movies to watch on Netflix.
8. The Witcher: Nightmare of the Wolf (2021)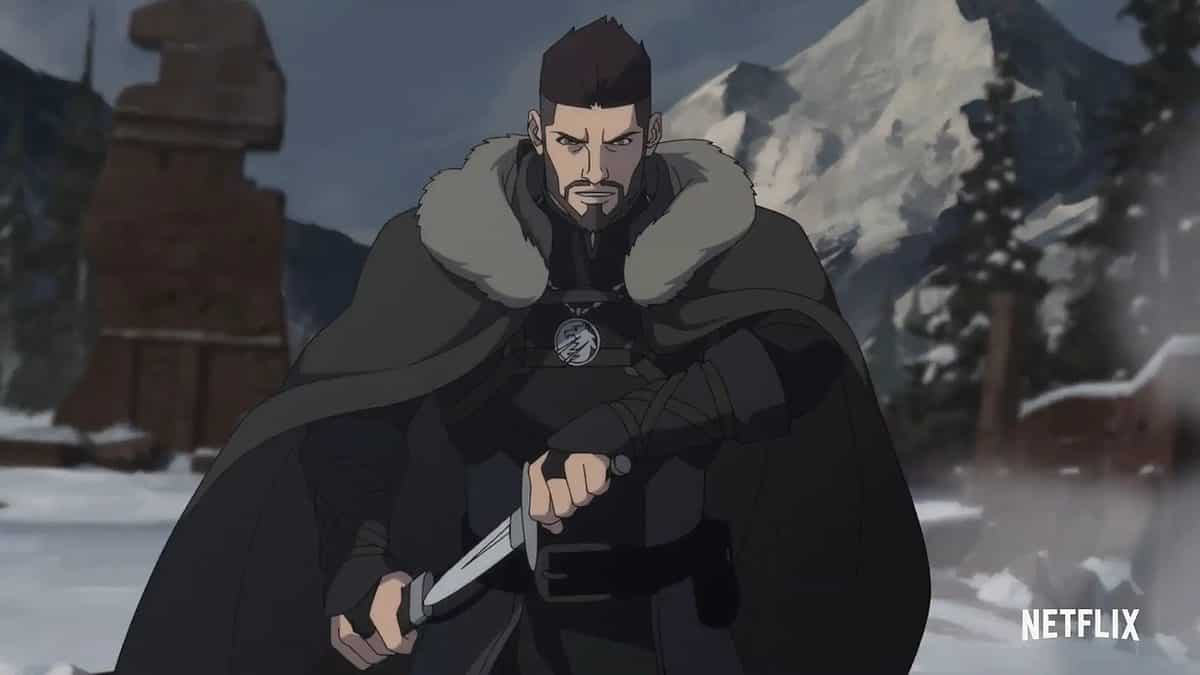 This beautifully animated film tells the story of one of the older Witchers from a new perspective, continuing onto Netflix's own The Witcher adaptation, and starring some of our favourite characters from the show like Geralt and Vesemir. The movie was directed by Kwang II Han and stars a star-studded voice cast, including Graham McTavish, Lara Pulver, Mary McDonnell, and Theo James. While it is connected to the live-action series in lore and has characters that appear in both, the cartoon is considered a standalone. This is the perfect animated movie for hard-core fans of the series, the game, or the book, as they will be able to find enjoyable Easter eggs throughout.
RELATED: Wendell & Wild: Netflix Stop-Motion Film Starring Key and Peele
7. Vivo (2021)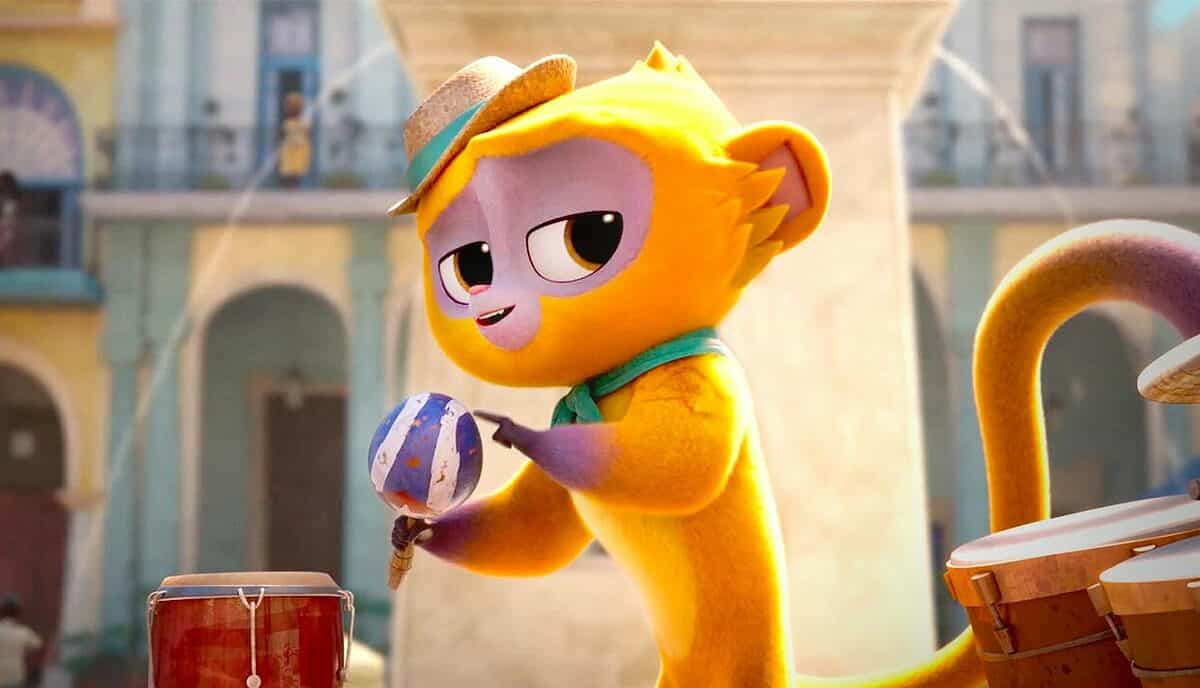 Directed by Kirk DeMicco and Brandon Jeffords, starring Brian Tyree Henry, Gloria Estefan, Juan de Marcos Gonzalez, Katie Lowes, Leslie David Baker, Lidya Jewett, Lin-Manuel Miranda, Michael Rooker, Nicole Byer, Olivia Trujillo, Ynairaly Simo, and Zoe Saldana, this animated comedy is a must-see. This is a sweet story of an adorable little animal named Vivo who goes on a journey to deliver a love song, meeting wonderful people along the way.
6. Wish Dragon (2021)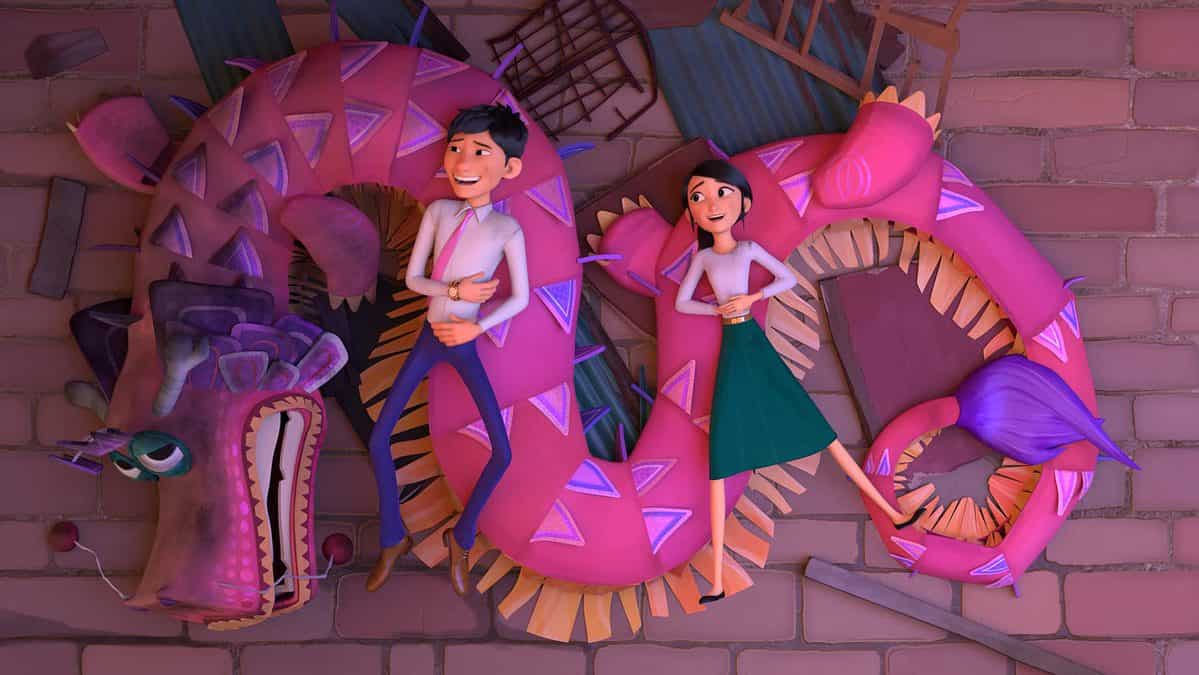 This adventure, comedy, and animation were directed by Chris Appelhans and stars like Aaron Yoo, Constance Wu, Jimmy O. Yang, Jimmy Wong, John Cho, Natasha Lius Bordizzo, Ronny Chieng, and Will Yun Lee. This film was the feature debut of the Chinese studio Base Animation and brings the magic and mythology of Chinese dragons back into the real world. We follow a sweet college kid as he comes across a magical teapot containing a magical "Wish Dragon".
Wish Dragon is definitely one of the best cartoon movies to watch on Netflix.
5. Apollo 10 1/2: A Space Age Childhood (2022)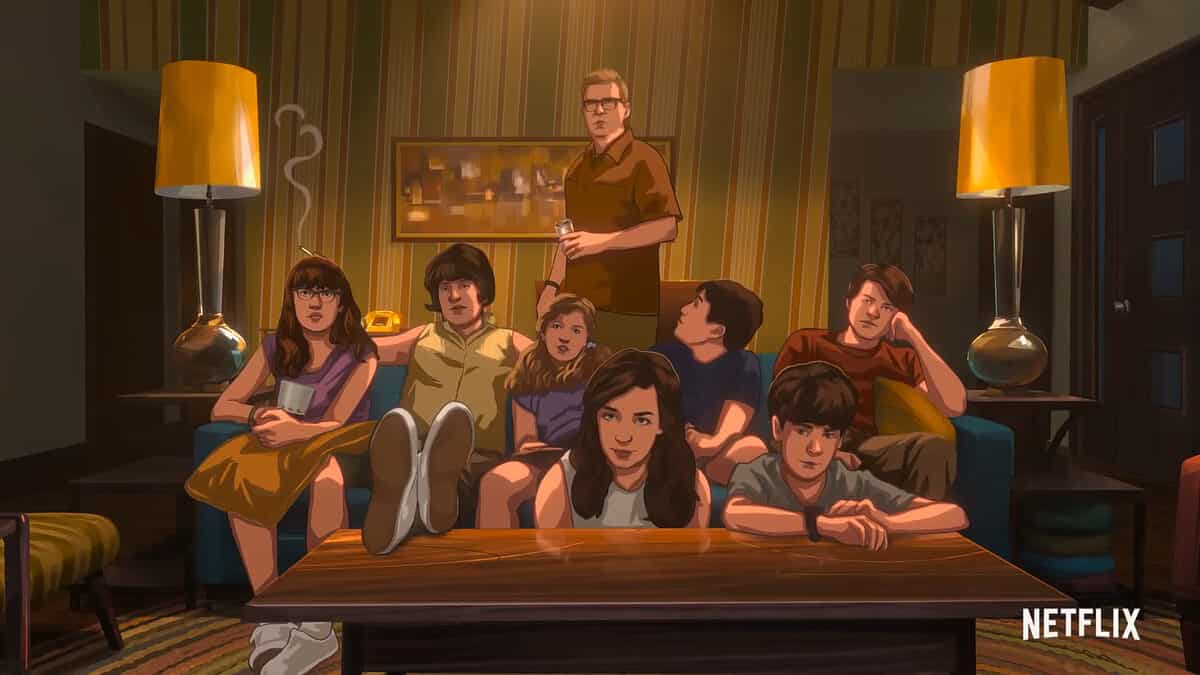 This animated film was directed by Richard Linklater and stars Bill Wise, Danielle Guilbot, Glen Powell, Jack Black, Jessica Bryan Cohen, Josh Wiggins, Lee Eddy, Milo Coy, Natalia L'Amoreaux, Sam Chipman, and Zachary Levi. The movie tells the story of the magical thing that is human memory, recalling the events of Apollo 11 from the childlike mind of a young boy at the time of the mission, where the little boy is pulled out of school to go and visit space because the rocket ship that they built was just too small for an adult,
4. Guillermo del Toro's Pinocchio (2022)
The godfather of movie monsters has explored the classic fairytale that we have only seen from Disney's perspective. Starring David Bradley, Ewan McGregor and Gregory Mann, this version integrate the same themes of grief and parenthood. He brings in the new aspect of the war that the fairy tale world was experiencing at the time of this story. Although this is a very familiar story, del Toro manages to tell it in a way that we have never seen before, spinning a tale with much more sadness and darker themes than we are used to in connection with the title.
3. The Bad Guys (2022)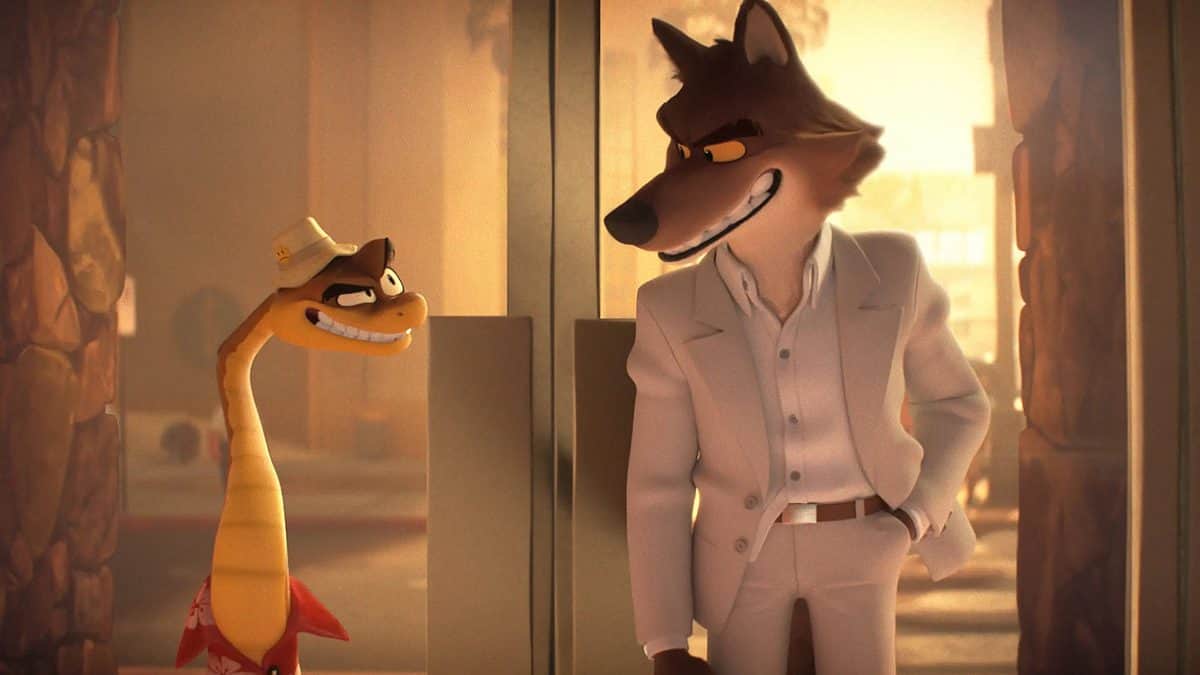 This lovely animated movie is directed by Pierre Perifel. It has an incredible cast that includes Anthony Ramos, Awkwafina, Craig Robinson, Marc Maron, Richard Ayoade, and Sam Rockwell. As the title suggests, this animated movie tells the story of a group of bad guys (in the form of animals) that have been caught by the law and pretend to be on the path to redemption and rehabilitation when the leader of the group realises that that might be exactly what he wants to do with his life and turn over a new leaf.
The Bad Guys is definitely one of the best cartoon movies to watch on Netflix.
RELATED: Arcane Season 2: What We Can Expect To See In The Netflix Sequel
2. The Sea Beast (2022)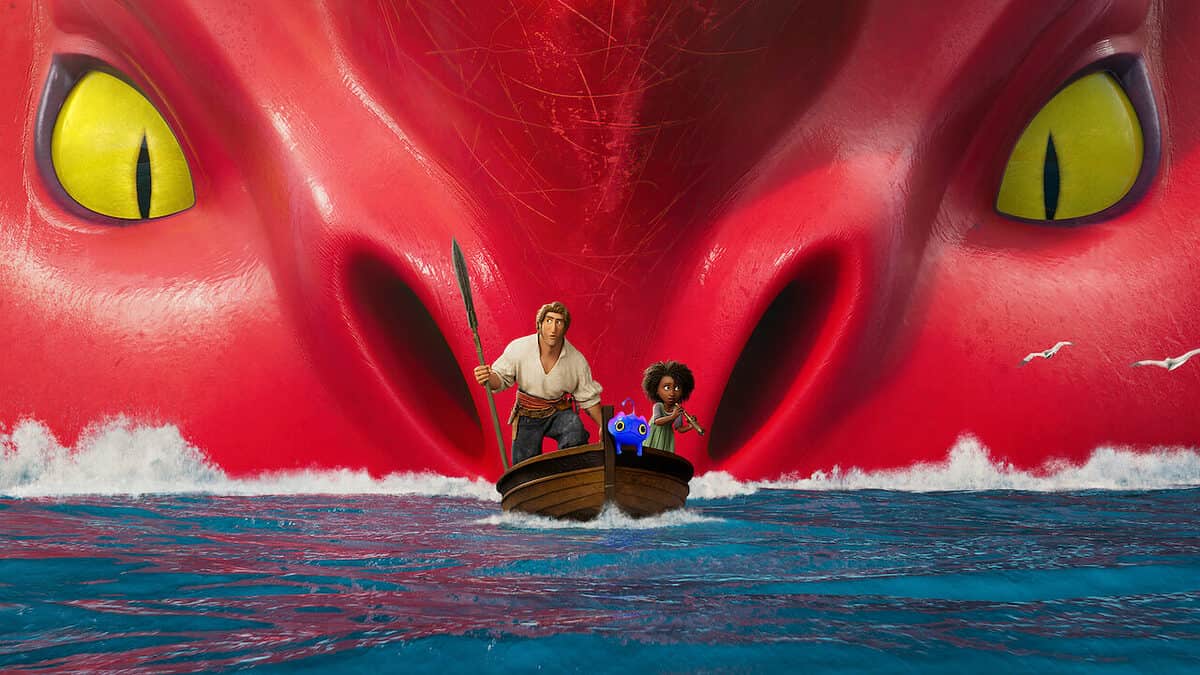 This Netflix cartoon movie, directed by Chris Williams and voice starring Dan Stevens, Jared Harris, Karl Urban, Kathy Burke Marianne Jean-Baptiste, Kathy Burke, and Zaris-Angel Hator, hones in on the sense of fear that humans have always had on the unknown, especially in the ocean. The feel of this movie is very similar to that of How to Train Your Dragon with its unique animation style.
1. Wendell & Wild (2022)
This animated movie isn't as much meant for kids as it is for adults, as a spooky coming-of-age comedy directed by Henry Selick and stars Angela Bassett, Jordan Peele, Keegan-Michael Key, Lyric Ross, and Ving Rhames. With a story and imagery that might remind you of Nightmare Before Christmas, this slightly sardonic animation tells the story of two demons manipulating a young girl who is a bit on the darker side of life herself and seems like an easy target for the two.
Whether you are looking for an animated film that is weird and wacky or something that will pull on your heartstrings, there is something for everyone here. Some tell cautionary tales, some tell stories about mythology from around the world, and others are just downright fun to watch or wacky. When you are checking out these cartoon movies, pay attention to the PG rating, as not all of them are suitable for children, especially not without parental guidance.
RELATED: Netflix's Arcane Characters: Every League of Legends Champion
What do you think are the best cartoon movies on Netflix?