Check out the best PSVR 2 launch games that are available right now! Each of these picks has been carefully chosen to deliver the ultimate gaming experience on Sony's new platform.
RELATED: How to Navigate Sony's PSVR 2 in a Safe & Secure Manner
With Sony's PlayStation VR 2 headset finally arriving in South Africa, many PS enthusiasts are undoubtedly waiting to jump on the accessory. And there are many users who are excited to try the device for the first time. And for both parties, it can be extremely difficult to figure out which games are great options to play on a VR headset. Furthermore, just figuring some simple things out may be a bit frustrating, such as the fact that most of the games for the VR headset can only be purchased digitally through your PlayStation account. So, what games can you play on the PSVR 2? And is the headset worth purchasing?
With a retail price of R13,500 ($732), it stands as more expensive than the PlayStation 5, albeit an accessory. However, the headset has some fantastic features that make the user experience that much more unique compared to other VR devices. And therefore, specific games will make for a more entertaining gaming experience. This article will include a list of gaming titles available on the PSVR 2 and specs in case you are still unsure whether it is worth buying.
What are the Best Gaming Titles to Play on the PSVR 2?
Following the initial launch of Sony's PSVR 2, the company only included a small selection of PlayStation exclusives for the headset. However, Sony allowed updates to existing games alongside great ports upon the device's release. Some games available on the PSVR 2 were ported from other popular VR headsets, while others have just been given a VR update to accommodate the VR experience. But some of them may not make for a great gaming experience, so without further ado, here are the best gaming titles available on the PSVR 2:
1. Altair Breaker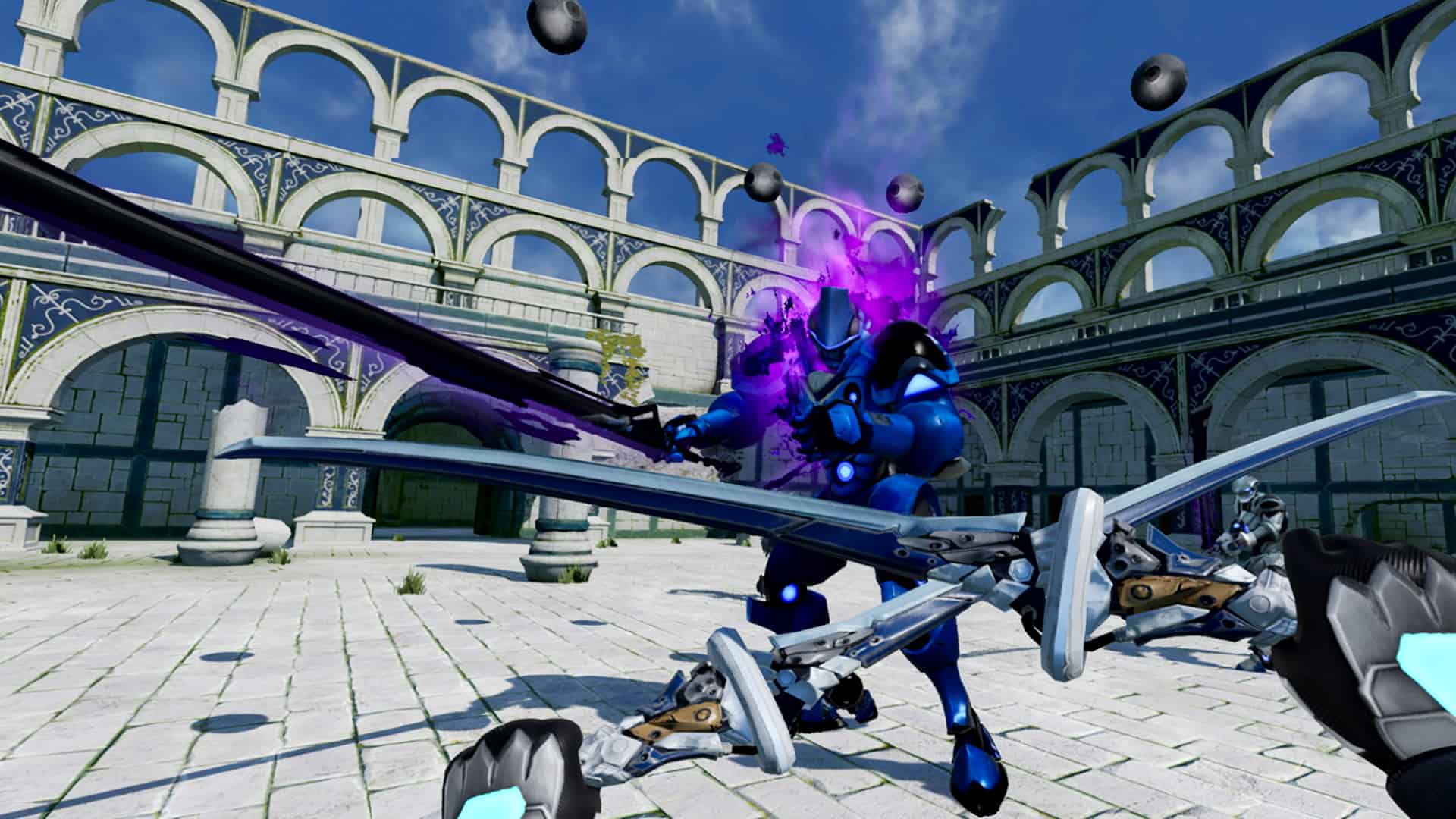 Retailing at the modest price of $25 (R460), the game is part of the 30-game launch window for Sony's PSVR 2 release that will take place between February and March 2023. As a fun hack-and-slash game, you have the option of playing with up to four people to immerse yourself in the action. Furthermore, voice chat options are also available for your group to plot their way through the melee action combat gameplay. If you have ever wondered what using a sword against an army of robots would be like, this game is perfect for you. The corrupted AI known as LAW has been left behind on Vastus Isle, and they are battle hungry!
2. Runner
If you are a large Cyberpunk fan and a gamer who enjoys anime, then this game is for you. Based on popular Cyberpunk-inspired anime such as Akira and Megazone 23, and most recently, Netflix's Cyberpunk anime, the game brings a unique experience. Developed by Truant Pixel, this indie game will make for an entertaining and exhilarating VR gaming session. Playing a Mina, a rogue mod courier on the colony planet N-351, you must race through seven sectors while being pursued by relentless combat drones. Shoot and slash your way through the game in a truly immersive adventure. Retailing at $15 (R276), the game is worth the purchase and won't break the bank.
3. Resident Evil: Village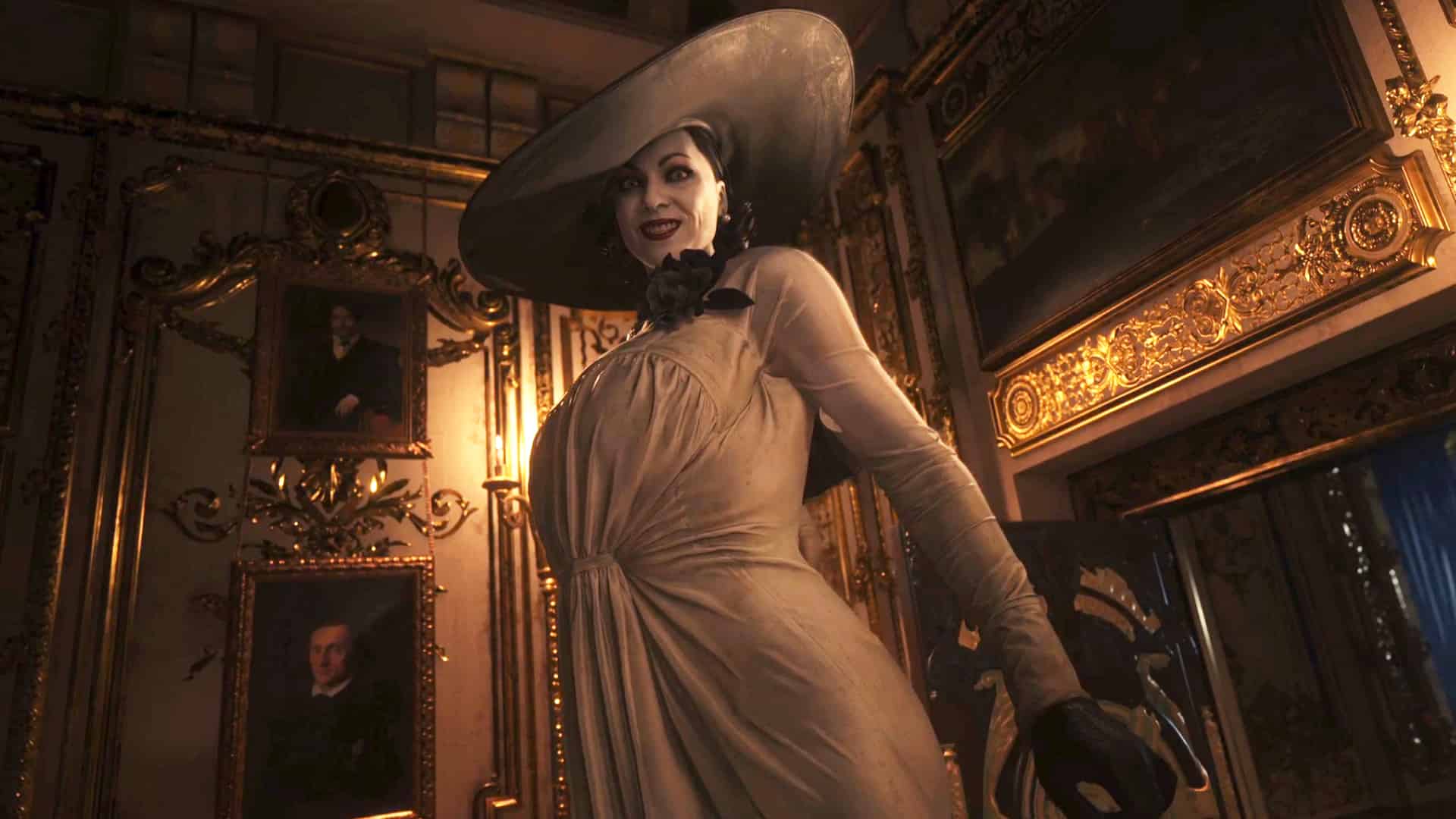 If you are a fan of the Resident Evil franchise, then you would be happy to know that the series's latest instalment now has a VR mode. Retailing at $40 (R735), the game is slightly pricey but truly worth the purchase. And thanks to the foveated rendering, the game is just as incredible in VR as it is in 2D. The best part is that the VR update is provided for free if you already own the game prior to picking up your brand-new PSVR 2. With Capcom's great addition to the horror genre with this game, you will be fighting an array of monsters, including lycans, zombies and even fishmen, to protect your family from the all too unsettling Mother Miranda.
4. Demeo
Enjoy tabletop games such as Magic: The Gathering or Hearthstone? But you dislike the aspect of these games where you are required to organise numerous tiles or doing unexpected maths on the fly? Well, this game is perfect for you. Retailing at $40 (R735), similar to the previous game, this cross-platform co-op gaming experience allows you and up to four of your friends to gather around a board game in a traditional tabletop experience. However, removing the tedious aspects of role-playing survival games, this dungeon-crawler will give you a fully immersive VR session that will keep your group entertained for hours.
5. Tentacular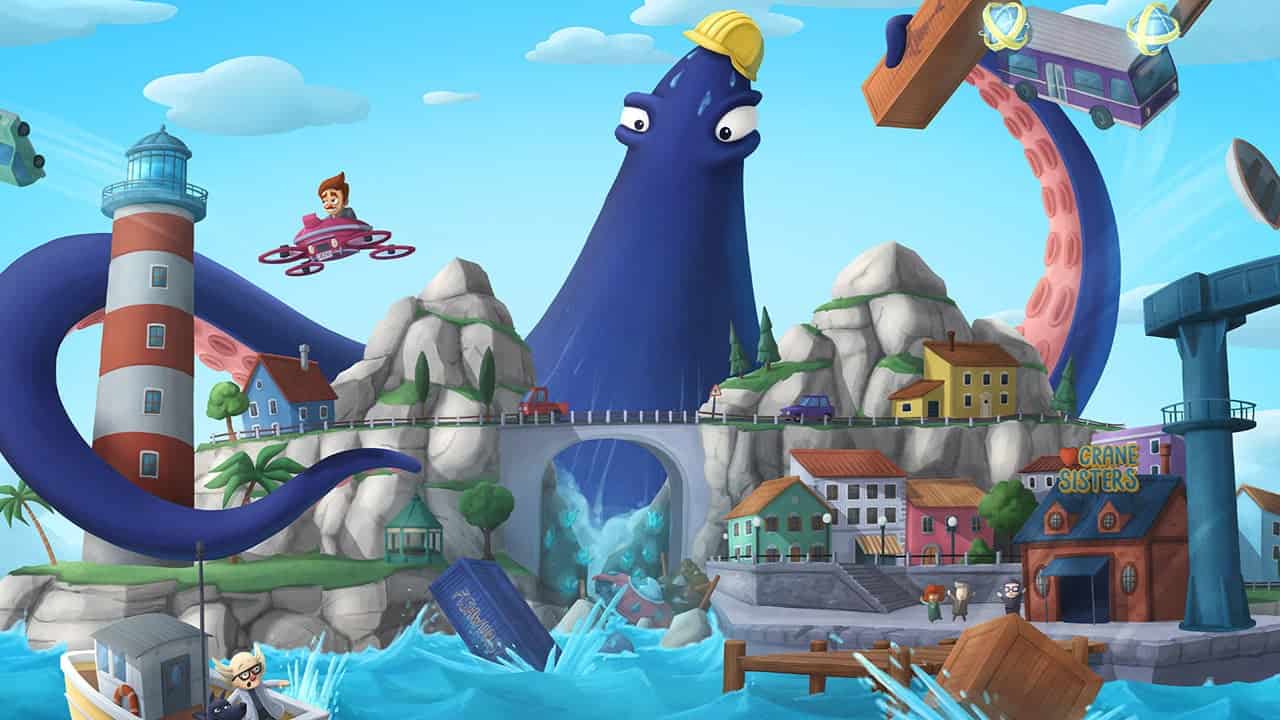 If you have ever wanted to experience what it is like being a giant squid, then this cute little game is for you. Thanks to the PSVR 2's eye-tracking features and haptic sensibilities, it makes for an enjoyable time. With a modest price of $25 (R460), you play as a giant beast with wobbly tentacles trying to find his place in the world. With a heart-warming yet humourous tale, the kind-hearted monster will have to solve puzzles and devise various tools to accomplish this. If you are new to the VR experience, it won't take long to figure out the gameplay with the PSVR 2's amazing Sense controllers.
6. What the Bat?
Developed by Triband, this hilarious little game retails at the same price as Tentacular. Delivered by the same company that brought us What the Golf, this game brings with it a truly ridiculous concept: how would you survive if you had baseball bats for arms? With an array of challenges and levels you need to overcome, this game provides a fun and immersive gaming experience. You will be forced to relearn essential skills such as making breakfast or brushing your teeth as you swing your way through a world of minigames. With four hours of gaming fun to offer, it's probably best to clear up the space around you before indulging in this crazy, slap-stick experience.
7. Kayak VR: Mirage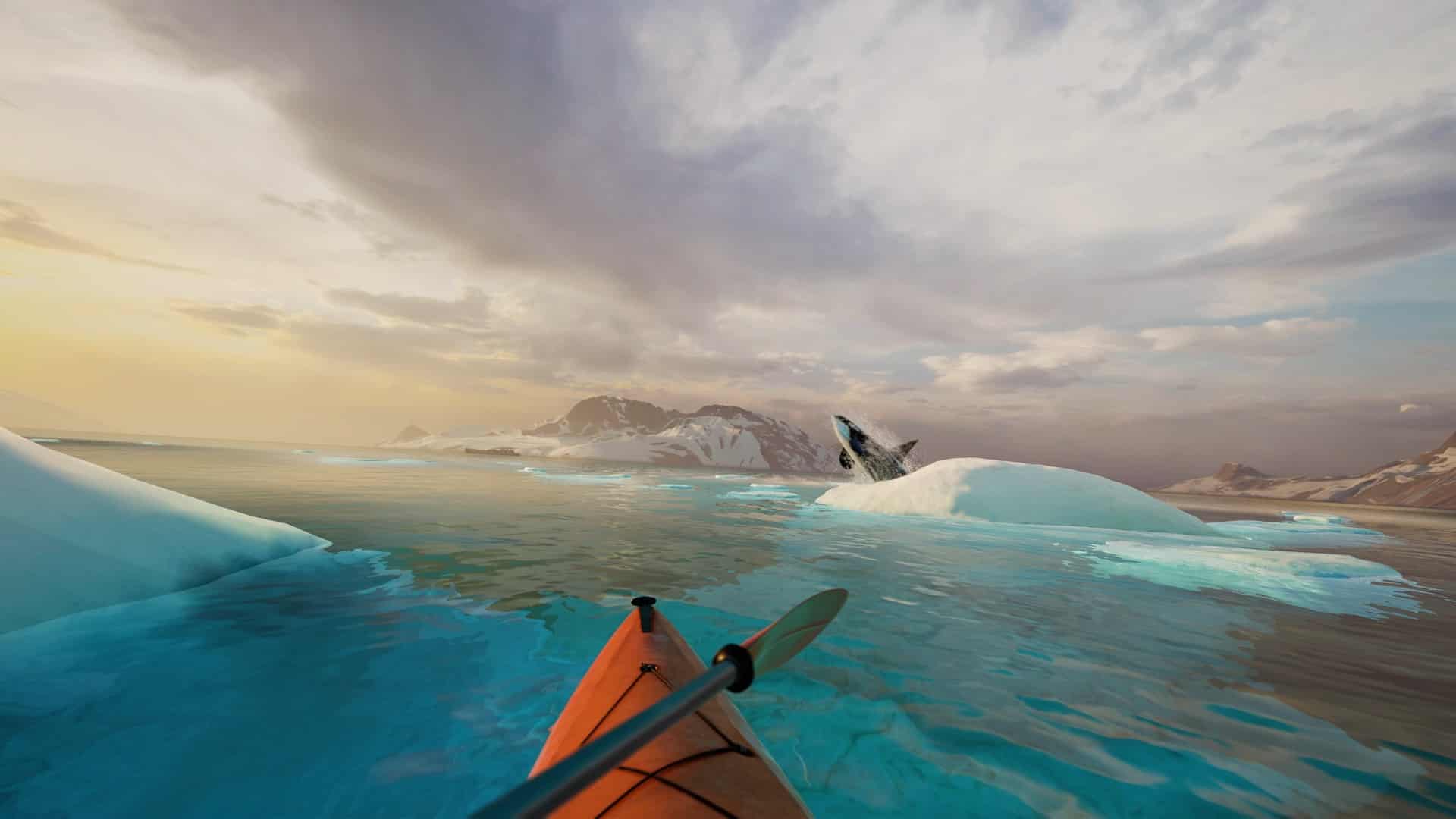 If you are looking for a more relaxed gaming experience, this one is for you, as you can play it sitting down. Tailor-made for a VR experience, this game sports beautiful graphics enhancing its amazing scenery. Focused on exploration, the title gives players immersive gameplay where you can travel through beautiful and unique locations. You have the choice of manoeuvring the kayak around set checkpoints to set a record or just exploring freely in the game's fantastic Free Roam mode. Retailing at $23 (R422), the game is a VR classic that you should definitely check out.
8. Gran Turismo 7
As one of the best racing experiences you could possibly have on the PSVR 2, the hefty $70 (R1284) is worth it. The Foveated Rendering does an amazing job of bringing the game to life around you in the headset's OLED / HDR panel. Whereas the PSVR only allowed you to race against one car at a time and participate in time trials, this version of the game allows you full access to all the races, challenges, and events available. The only thing you cannot access would be the split-screen option (because, obviously, the device is made for a singular head). Of course, if you already own the game on your PS account, the VR update will be free.
9. Horizon: Call of the Mountain
As the PSVR 2's flagship launch, the game reaches its end much too quickly. With graphics that will be amazing to look at, the Sense controllers once again come in handy when traversing through the beautiful locations provided within the gameplay. As a part-climbing simulator and part-combat gallery, this game really is a spectacle and a must-have if you want the full VR experience. You get to traverse beautiful worlds and kill robotic dinosaurs with a crossbow; what more could you possibly ask for? Retailing at $60 (R1099), the game will make you completely forget about the hole it just placed in your pocket.
10. Rez Infinite
Compared to the original Rez game, this version offers a new experience with a controller and facial haptics. Furthermore, the game now has eye-tracking targeting, which means you can simply look at an object on the screen to shoot it. How cool is that? Retailing at the low price of $30 (R549), this psychedelic shooter gives you a unique and beautiful rhythmic gaming experience. With the PSVR 2, you can fully immerse yourself in your journey through space as you try and save a planet on the verge of collapsing.
11. No Man's Sky
With a near-infinite universe to explore, the game offers you a sci-fi classic with unique planets and lifeforms to discover. This action-adventure game leaves all the decision-making up to you: the player. Do you want to be an explorer and traverse the endless universe, or do you want to become a space pirate and steal resources from other planets and species? It is entirely up to you. The VR set-up heightens the experience and fully immerses you in the lonely and exciting galaxy that is No Man's Sky. Retailing at $34 (R623), the game will give you more than it takes to purchase.
12. Townsmen VR
In this fun little building and management game, you can build an entire town with nothing but your own two hands, thanks to the PSVR 2's impressive Sense controllers. This means that where games such as No Man's Sky and Horizon: Call of the Mountain will allow you to explore new worlds, you will be building your own in Townsmen VR! While the game is relatively easy to figure out, there is much to be explored within your domain. For example, once you have built your town, do you want to develop defences and gather resources for your population? Or do you want to torture them? The power is quite literally in your hands. The game is worth the price of $40 (R733).
13. Puzzling Places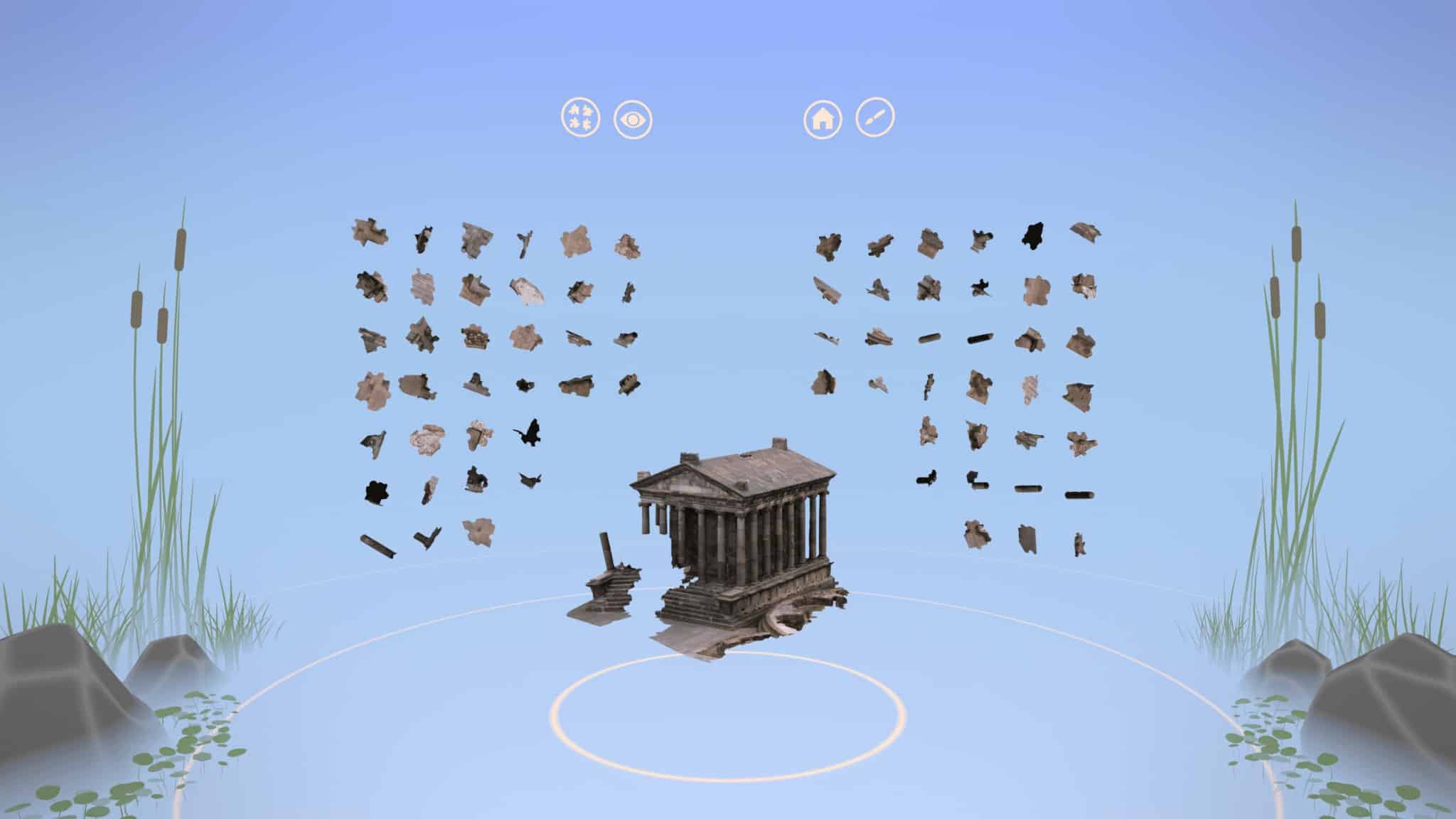 If you are looking for a gaming experience that will be a much more therapeutic experience in comparison to the other action-packed titles on this list, then look no further. Puzzling Places is a hidden gem that has now become available on the PSVR 2 and will allow gamers to immerse themselves in this 3D jigsaw puzzling-solving game. Within this game, you can put together hyper-realistic miniature versions of famous architecture worldwide. The device's Sense controllers allow you to pick up and interact with the 3D puzzle pieces while looking at your reference image of the actual building. The game is worth checking out at a modest price of $23 (R421).
14. Tetris Effect
If you already own this classic puzzler on your PS account or device, you can download the VR update for free. If not, the game retails for around $40 (R733), but if you keep an eye out, you can easily find it on sale on popular gaming websites. Taking a new spin on the classic arcade game, the PSVR 2 brings a fresh and immersive experience to the game. So if you want a quick gaming session, sit down and lose yourself in this beautiful and mesmerising puzzle game that will provide visuals that will blow your mind. And now you can enjoy the experience along with your friends in its new co-op and competitive online modes. So if you want a relaxing experience, this is perfect for you.
RELATED: Kayak VR: Mirage Is One of The Best PSVR2 Experiences
What are the Pros and Cons of Purchasing Sony's PSVR 2?
Starting with the cons first, there are a few issues that players have run into while using the VR headset. The first issue lies in the device's 14-foot-long cord that can result in (best case scenario) your PlayStation 5 getting damaged or (worst case scenario) you getting injured. While playing a game requiring much movement (such as Resident Evil: Village or What the Bat?), the cord can quickly tangle around your legs and trip you up. Although there are some solutions for this issue, it can ruin the experience if you must worry about your surroundings outside of the game during a particularly hectic sequence. A wireless VR headset might be better if cords put you off.
Another con with the device is one that many players cannot help. If you are a gamer who easily succumbs to motion sickness, the VR experience may not be for you. As this issue cannot be resolved as easily as others, it is worth considering before spending over R10k on a device you cannot use. But if you are adamant about buying it regardless, then that means you will not be able to handle some of the better titles available on the PSVR 2 line-up, such as Resident Evil: Village. This leads to the device's next con, which is its underwhelming line-up of games. While the games mentioned in this article are great, a good majority of them are ports from other VR headsets. Horizon: Call of the Mountain is the only exclusive title in the line-up.
This means that the PSVR 2 is nothing more than a novelty item as other VR headsets, such as the Meta Quest 2 or HTC Vive Pro 2, have more titles to offer. In addition, you can hook them up to your PC, and the Meta Quest 2 is wireless! Not to mention the fact that both devices retail for about half the price of the PSVR 2. And the fact that the accessory costs more than the actual PlayStation 5 you would need to hook it up to is an even bigger con. It seems a bit excessive to spend that much to get a VR headset that will not have something unique to offer in terms of gaming experiences.
However, the PSVR 2 is not all bad. There are some reasons why you should invest in the machine. One such reason is the fact that even though the PSVR 2 is not compatible with PCs just yet, it will provide you with the quality you would receive with a PC VR gaming experience. And that is extremely difficult to come by on a console, but that is if you put the pricing aside. Another pro that comes with the PSVR 2 is that it can enhance your gaming experience on your PS5 console.
It would be a lie to say that the PS5 retail price was low, but if you already own one, then the PSVR 2 is a nice touch if you want to get the full gaming experience out of your device. And on that point, the accessibility provided by the PSVR 2 is very convenient. With some VR headsets, it's not as simple as plug-and-play. However, with the PS5 and its VR headset, it is as simple as connecting the cord to the device via the USB port, and you are good to go.
And finally, there is the matter of comfort, as many gamers will engage in sessions that will last for hours. The PSVR 2 has minimal pressure points, unlike other headsets, which means you can play for an extended period before it begins to hurt. In addition, it is a snug fit and very comfortable.
Ultimately, there is no straightforward answer on whether you should purchase the device or not. While yes, there are better options, if you are a PS enthusiast or just enjoy buying all your devices from one brand, then it is for you. On the other hand, if you are looking for something budget-friendly, this is probably not the best place to start looking. But, regardless of what you decide, you should weigh the pros and cons according to your own preferences.
RELATED: How the PSVR 2 Could Revolutionise the PlayStation 5
What do the Specs of the PSVR 2 Look Like?
With an HDR OLED display, the device offers a 2000 x 2040 per eye resolution alongside a 90-120Hz refresh rate. With an adjustable lens and a 110-degree field of view, the device has a six-axis motion-sensing system with an IR Proximity sensor. Players are offered four cameras for headset and controller tracking as well as an IR camera for per-eye tracking. Furthermore, the device provides vibration feedback on the headset as well as a USB Type-C port for connection to the PS5. There is a built-in microphone and a stereo headphone jack for the audio output. With Trigger Effect (on R2/L2 button) and Haptic Feedback (by a single actuator per unit), it also offers Bluetooth 5.1 and a built-in Lithium-ion rechargeable battery.
TL;DR
Sony's PSVR 2 has just launched in South Africa with a month-long launch window for the release of popular VR titles.
The device supports games such as Resident Evil Village, Horizon: Call of the Mountain, Gran Turismo 7 and Tentacular.
There are pros to purchasing the device, such as the design quality, but cons, such as the long cord required to use it.
RELATED: The Real Cost of Gaming In 2023
Are you excited about the games launched with the PSVR 2?