Is your favorite chick flick missing from this list? From My Big Fat Greek Wedding to Groundhog Day, these are the 12 best romantic comedies that everyone needs to watch!
RELATED: The Best New Romantic Movies on Netflix
Romantic comedies are some of the sweetest, most heart-warming films you could ever come across. There's nothing more entertaining than watching the main character of a romance get themselves into ridiculous situations only for a love interest to swoop in and save the day at the last possible moment. Here's a list of the best romantic comedies to ever grace the screen.
12. My Big Fat Greek Wedding (2002)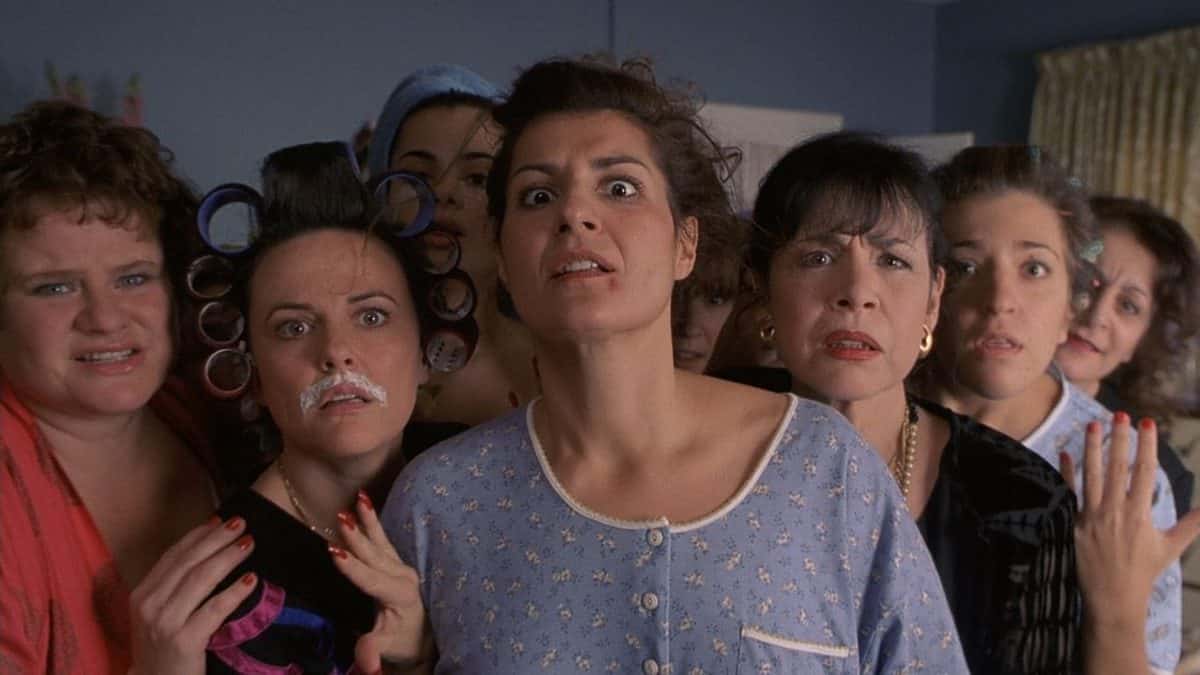 Despite never reaching number one at the box office, My Big Fat Greek Wedding was among the highest-grossing romantic comedies. The film was written by Nia Vardalos, who also plays Fotoula "Toula" Portokalos, a young Greek woman who spends much of the movie trying to get her family to accept Ian Miller (John Corbett), her non-Greek partner.
The film is an ode to the beauty and frustration of Greek culture and has got plenty of entertaining characters, each of which provides opportunities for increasingly ridiculous situations. The bond and solid romance between Ian and Toula keep the film grounded.
Audiences watched the two from when they laid eyes on each other to Ian's charming and intimate proposal. He's very accepting of the oddness of Toula's family and manages to be her anchor in the middle of the chaos of wedding planning.
This hilarious and sweet film, with the quiet love interest and his small family contrasting with the large and loud family of the main character, is one of the best romantic comedies of all time and is still enjoyable today.
11. Something's Gotta Give (2003)
This film is arguably one of Nancy Meyers' best romantic comedies. Starring Jack Nicholson and Diane Keaton, the film tells the love story of two older polar opposite people who fall for each other, despite everything. Nicholson plays Harry Sanborn, a wealthy ladies' man who only dates women under 30.
While on one of the escapades, he meets Erica Barry, a playwright and the mother of the young woman he's dating.
A heart attack forces Harry to stay longer than intended, and he begins to bond with Erica, despite the two being polar opposites. Unfortunately, they go their separate ways after Harry is declared healthy, and Erica learns that Harry has returned to dating younger women, despite the connection she thought they felt. As a result, she writes a play that sends Harry into a panic attack when he learns about the fate of the love interest.
Harry realises the error of his ways and spends six months reaching out to all the young women he wronged before he decides to look for Erica, whose play has been a massive success.
Nicholson and Keaton do a brilliant job with their characters, and there is the bonus of Keanu Reeves as Julian, Harry's doctor and one of Erica's love interests.
10. 10 Things I Hate About You (1999)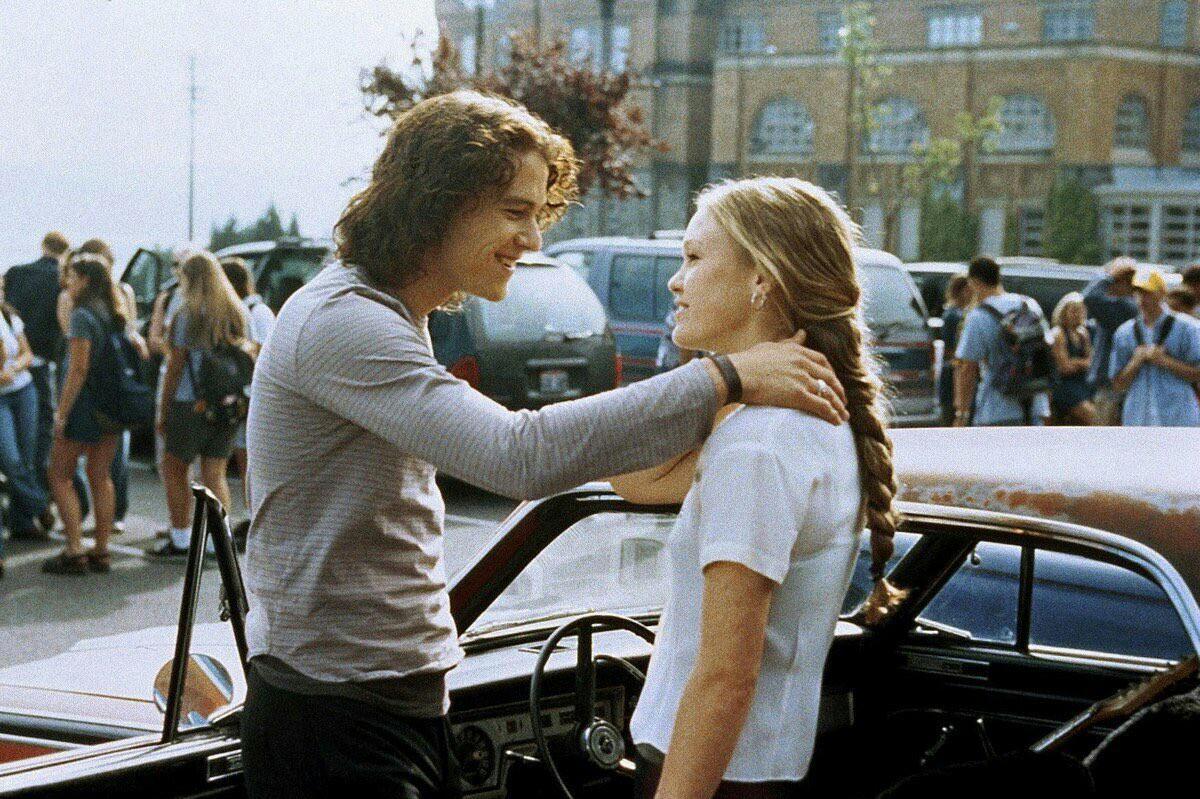 This teen romantic comedy directed by Gil Junger is one of the best of all time. It follows the love story of two couples and features Julia Stiles, Heath Ledger and Joseph Gordon-Levitt.
Gordon-Levitt's character, Cameron, is a new student who falls for Bianca (Larisa Oleynik), a popular girl who can't date until her older sister, Kat, gets a boyfriend. Unfortunately, this is considered impossible because Kat (Julia Stiles) is an ill-tempered, antisocial girl who can't wait to finish high school so she can go to college and get as far away from her home town as possible.
To get the girl of his dreams, Cameron and his new "friend" Joey, hire Patrick (Heath Ledger) to date Kat and break her heart. However, as things often go in romantic movies, Kat and Patrick end up falling for one another. Finally, the truth comes out, and everyone's heart is broken and a catastrophic way. Fortunately, the movie has a happy ending.
Ledger and Stiles do an excellent job playing their characters, and it's a lot of fun to watch them go from at each other's throats to somewhat enjoying each other's company to falling for one another.
The other characters in the film, such as Ms Perky and Kat and Bianca's dad, are also particularly entertaining. The film provided breakthrough roles for many of the actors and inspired a TV series that lasted 20 episodes.
RELATED: Top 22 Best & Most Popular Romance Anime Series To Date
9. How to Lose a Guy in 10 Days (2003)
The film is one of the best romantic comedies of all time and follows the story of Andie Anderson (Kate Hudson) and Benjamin Barry (Matthew McConaughey). While Andie is writing an article about dating don'ts that can cause a man to dump you, inspired by the behaviour of her friend, Ben, an Advertising Executive, has bet that he can make a woman fall in love with him in 10 days.
Andie goes to extreme lengths that would make any other guy drop her – including getting him a plant as a representation of their relationship and making him miss the end of a basketball game – Ben sticks with her, determined to win his bet and slowly falling for the normal side she lets show occasionally.
After the two form a genuine bond, everything comes crashing down when they learn the truth about their respective quests.
The movie has some very entertaining and adorable moments between the two characters. Hudson and McConaughey do an excellent job creating one of the best romantic comedies.
8. You've Got Mail (1998)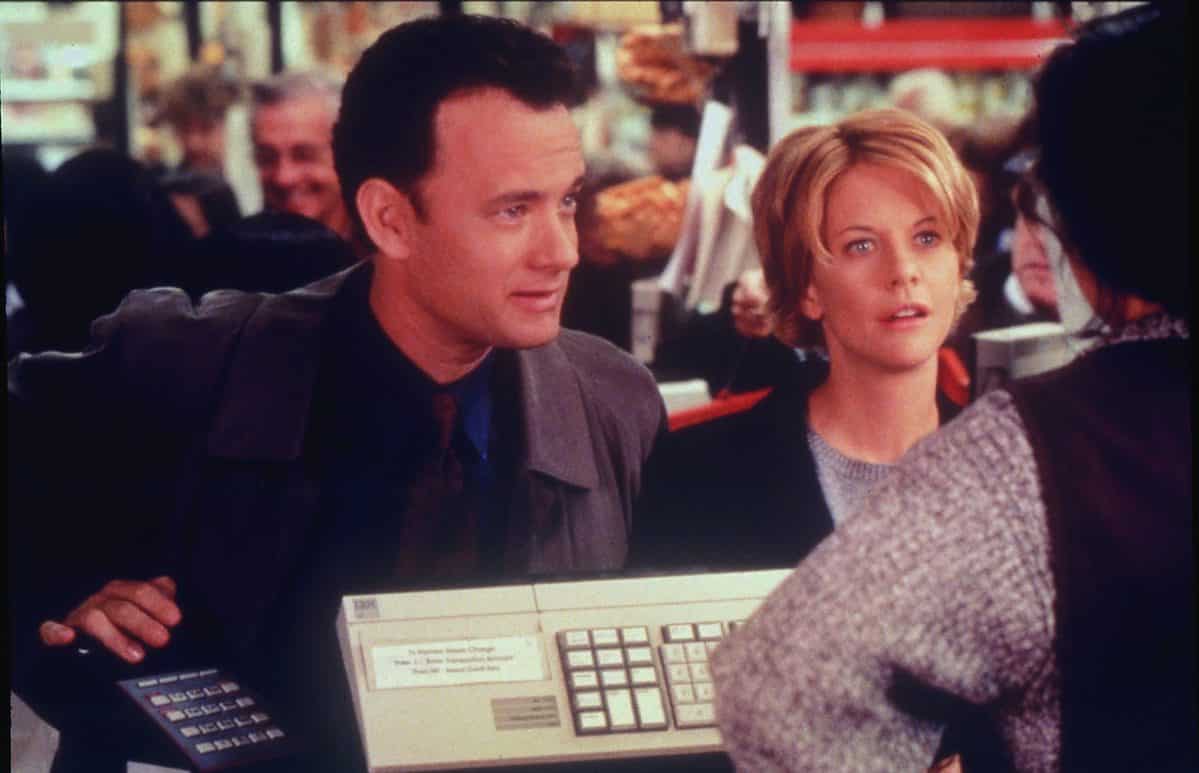 This Nora Ephron rom-com tells the story of two business rivals who are also in an online romance. Meg Ryan plays Kathleen Kelly, the owner of an independent bookstore she inherited from her mother. Tom Hanks plays Joe Fox, a member of the Fox family who owns a chain of mega bookstores.
The two begin a rivalry when Joe's family opens another bookstore close to Kathleen, and she assumes he was spying on her. However, Joe soon learns who Kathleen is, and Kathleen is forced to close her store after sales begin to decline.
She continues to talk to her online partner, who encourages her to start writing children's books and eventually ends her real relationship when she realises that she doesn't love her boyfriend and he doesn't love her.
The films portray the chemistry between Ryan and Hanks and quickly earned a spot as one of the best romantic comedies of all time.
7. Crazy, Stupid, Love (2011)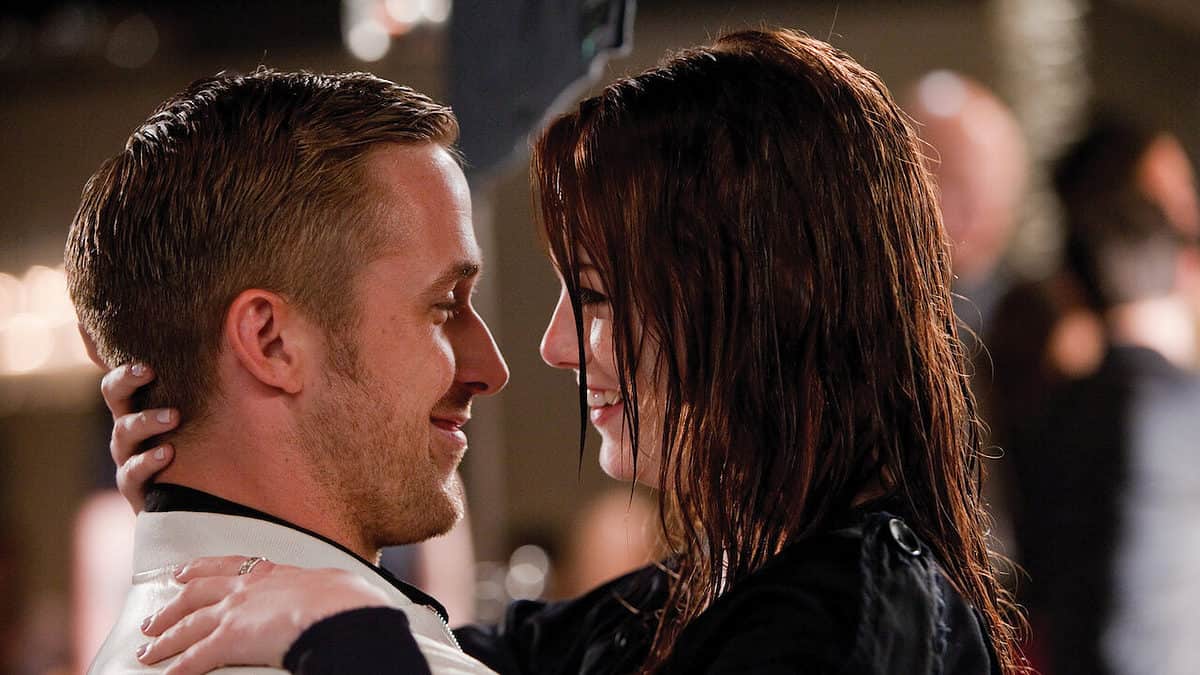 This film is one of the best romantic comedies and earned Ryan Gosling a Golden Glove for Best Actor – Motion Picture Musical or Comedy. It introduces Cal Weaver (Steve Carell), a middle-aged divorcee who lost his wife (Julianne Moore) to an affair.
He goes to a bar and meets Jacob (Ryan Gosling), a womaniser who teaches him his ways and helps him gain confidence. He manages to impress his ex-wife with his newfound confidence, but that fails when he disgusts her by accidentally telling her how many women he's slept with since they divorced.
Meanwhile, Jacob has started a romance with Hannah (Emma Stone), a woman that rejected him previously, and asks Cal how to be in a real relationship and meet his girlfriend's parents.
The movie is hilarious (and mildly chaotic near the end) and well worth the watch.
RELATED: The 15 Best Sad Anime Romance Movies
6. Crazy Rich Asians (2018)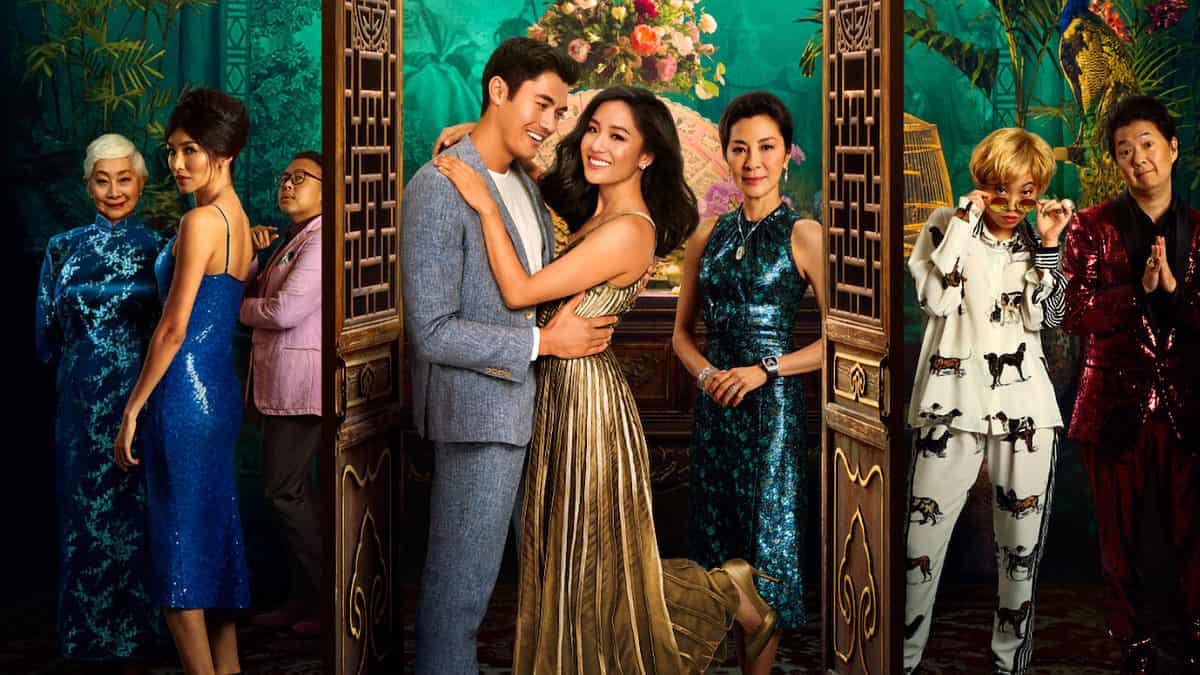 This romantic comedy is based on a novel of the same name. It tells the story of a professor who meets her boyfriend's family and learns they are one of the richest in Singapore. It was an incredible success and won several awards.
The film follows Rachel Chu and Nick Young as they travel to Singapore for Nick's best friend's wedding. While visiting a college roommate, Rachel learns Nick's family is incredibly rich and considered royalty.
While Nick's mother doesn't like her, she meets his family, and his grandmother immediately likes Rachel. However, Nick's mother refuses to accept Rachel, exposing a history that Rachel never even knew about.
After she learns the truth about her mother's past and Nick proposes to her, Rachel arranges a meeting with Eleanor and reveals the truth of the events that just happened to her in a very satisfying manner.
Fortunately, the movie has a happy ending and hints at future films being made in a mid-credit scene. In addition, it's one of the best romantic comedies recently made. The Daily Telegraph described the film as "a mouthwatering slice of deluxe romcom escapism" that "plays like a Jane Austen novel cross with a Mr. & Mrs. Smith brochure".
5. The Big Sick (2017)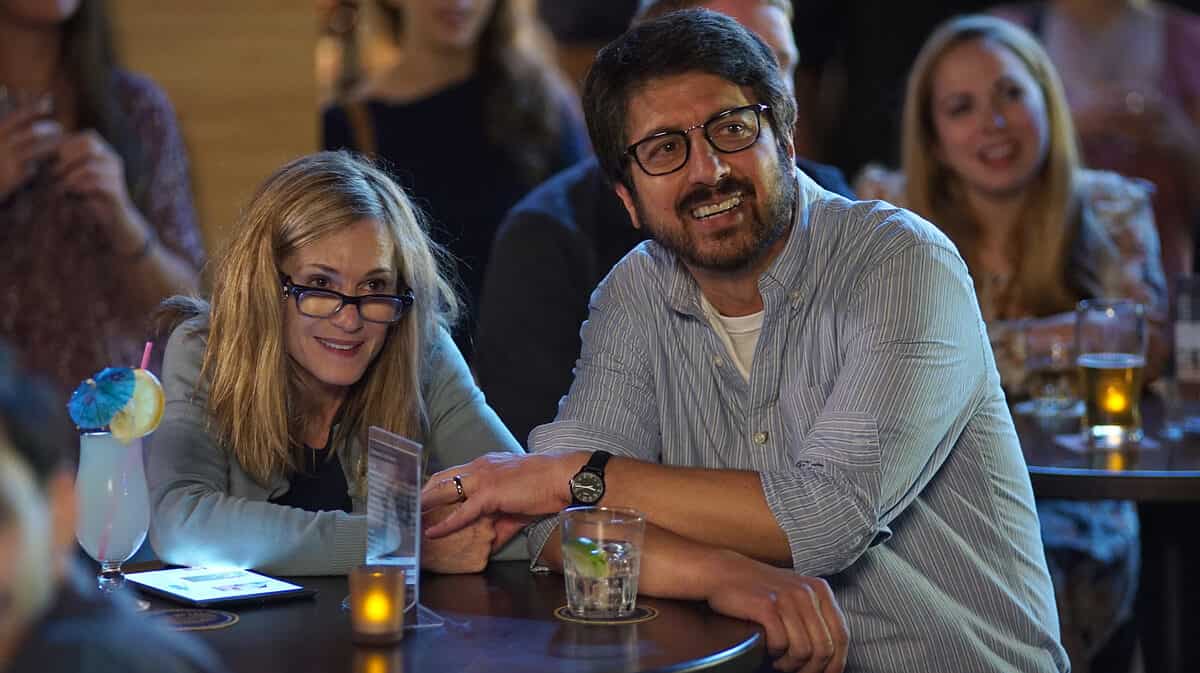 Written by Kumail Nanjiani and Emily V Gordon, this film was inspired by the real-life courtship between the husband and wife duo. It follows the struggles of an interracial couple who deal with cultural differences after Emily (Zoe Kazan) falls sick.
Kumail and Emily fall for each other after she heckles him during his show, and he flirted with her afterwards. He ignores his parents (Anupam Kher and Zenobia Shroff) insistence on him marrying a Pakistani woman and continues to date Emily, though he does reveal that there might not be a future for them because of the culture of arranged marriage. She dumps him as a result, and he focuses on his stand-up.
When she falls sick, he is asked to pick her up from the hospital, which he does after informing her parents about it. Kumail refuses to leave Emily's side, bonding with her parents (Holly Hunter and Ray Romano) after their initial coldness towards him and dealing with threats of being disowned if he continues to pursue the relationship.
When Emily wakes up, she refuses to see Kumail or restart a relationship with him, so Kumail decides to leave. However, when Emily finds a recording of Kumail's failed audition – in which he narrates anecdotes about herself, her sickness and her family rather than tell jokes – she visits him and learns about his plans to move.
Kumail performs with a new set of jokes in NYC and gets heckled during his performance. Then, he sees Emily and the two smile at each other. The epilogue shows that they married, and his parents attended the wedding.
The film is a sweet retelling and one of the best romantic comedies recently created.
4. Bridget Jones's Diary (2004)
Bridget Jones's Diary is a cult classic and one of the best romantic comedies of all time. It follows the titular character Bridget (Renée Zellweger), an imperfect woman who spends much of her time fantasising about her boss, Daniel Cleaver (Hugh Grant). After childhood acquaintance, Mark Darcy (Colin Firth) calls her vulgar and foolish. So she decides to change how she looks, recording everything in her diary, and find Mr Right.
She starts flirting with Daniel, who tells her about his history with Mark before the two start dating. Unfortunately, she soon discovers that he's cheating on her with a colleague, so she quits and finds a job in television. While at a dinner party, Mark reveals that he likes her despite her faults, and after he arranges an interview for her, she starts to fall for him.
She learns the truth about Daniel and Mark's fallout and confesses her feelings to Mark, though he leaves for a job in New York soon after. Her friends decide to surprise her with a trip to Paris, but Mark comes back just before they go.
The movie is sweet, with some hilarious and cringy moments that may have you hiding behind your hands. It was based on a novel of the same name, which was a reinterpretation of Jane Austen's Pride and Prejudice.
RELATED: 15 Best Anime Romance Movies Everyone Should Watch
3. Notting Hill (1999)
This romantic comedy was directed by Roger Michell and told the story of a romance between a famous actress and a London bookseller. It won a British Comedy Award and a Brit Award.
William Thacker (Hugh Grant) is a divorcee who owns a travel bookstore and meets Anna Scott (Julia Roberts) after spilling juice on her. The two go on a couple of dates, and she gets along quite well with his family and friends, though the romance is cut short by the unexpected arrival of her previous boyfriend, Jeff King.
Will cannot get over Anna for six months when she suddenly appears at his doorstep, needing to escape from the public eye and a recent tabloid scandal. She leaves furiously when she thinks Will had tipped off the paparazzi to her location.
A couple of months later, she returns to London and tries to rekindle a relationship, but he declines. Finally, his friends make him see the light, and they go searching for her finding out that she is holding a press conference. While there, Will poses a reporter and asks her a question.
The movie is sweet, hilarious and the perfect film for a date night or if you just feel like fawning over a young Hugh Grant.
2. The Princess Bride (1987)
The Princess Bride tells the story of Buttercup (Robin Gayle Wright), a young woman living in the kingdom of Florin, and Westley (Ivan Simon Cary Elwes), the farmhand who falls in love with her and goes off to seek his fortune so the two can marry. But unfortunately, his ship is attacked by the Dread Pirate Roberts, and he is assumed dead.
Years later, Buttercup is unwillingly engaged to Prince Humperdinck (Christopher Sarandon) and kidnapped just before the wedding. The prince and a masked man pursue them.
The masked man frees Buttercup, and after she pushes him into a gorge, believing him to be the Dread Pirate Roberts, she learns that he is Westley and jumps in after him. He explains how he inherited the title and plans to retire it after finding her.
Unfortunately, plans are put on hold as Humperdinck captures them. Westley is tortured, and Buttercup threatens suicide if the wedding happens. Meanwhile, Buttercup's former kidnappers plan to storm the castle and realise they need Westley's help, so they follow his screams, find his body, and heal him.
While the former kidnappers carry out their plan, Westley looks for Buttercup and finds her just as she's about to commit suicide. After forcing Humperdinck to surrender, the group leaves, and Westly passes the title of Dread Pirate Roberts onto one of the kidnappers.
The movie is excellent, with plenty of duels, plots for revenge and an adorable romance.
RELATED: What About Bob? is Bill Murray's Best Comedy
1. Groundhog Day (1993)
This rom-com tells the story of Phil Conners (Bill Murray), a cynical weatherman trapped in a time loop. He travels to Punxsutawney on February 1st to cover Groundhog Day alongside his producer Rita Hanson (Andie MacDowell), and cameraman, Larry (Chris Elliott).
After giving a half-hearted report on the groundhog, a blizzard strikes the little town, forcing him to spend the night. The next morning Phil wakes up and realises that he's reliving February 2nd all over again and eventually realises that he has become trapped in a time loop.
When he realises that his actions have no consequences, he starts performing dangerous actions. He uses his increasing knowledge of the day's events to manipulate circumstances. When his attempts to seduce Rita fail and he continues to be unable to escape the loop, he starts committing suicide in different ways.
Eventually, he explains what's happening to Rita, who is convinced by his detailed knowledge of the day's events. When he realises that he's fallen for her, Phil decides to use his knowledge to change himself and save the town, though he cannot help a homeless man who dies of natural causes.
When Rita sees that Phil has changed, seemingly overnight, the two go on a date after she bids for him at a charity bachelor auction. He confesses his love for her, telling her he's happy, even if he remains trapped in the loop forever. Fortunately for Phil, when he wakes up the next day, Rita is next to him, and it's February 3rd.
The film is amusing, and the romance between Phil and Rita is enrapturing. Bill Murray does an excellent job of portraying a radically changed man in love. This film is definitely worth the watch.
RELATED: 12 Best Kids Movies That Are Perfect for Family Movie Night
What are your favourite romantic comedies?