Discover the best anime series currently streaming on Netflix! We've narrowed down the top 12 anime shows you need to add to your watchlist ASAP.
RELATED: Top 10 Best Anime Series Of All-Time Ranked
Even with the growing market of streaming services, Netflix is still in the lead after all these years. And one of the main reasons for this is that it has possibly the most varied catalogue out there. Netflix has an incredible list of some of the best anime series of all time available for streaming, including some of the most popular classics, all the way up to the latest releases.
And while it may not be Crunchyroll, the catalogue is excellent. Recently they've been adding some new series to the already great list. Not just an original series, but also some quintessential ones and the more mainstream newer ones.
According to Bloomberg, the anime market reached $23 billion in 2020 and is expected to increase to more than $36 billion by 2025. Netflix has steadily grown its anime library over recent years, with TV shows like Castlevania, B: The Beginning, and Dragon's Dogma pulling in large numbers. Now, in order to meet the demand and appeal to audiences in Asia, the streaming giant has announced its plans to expand at the recent Tokyo's AnimeJapan 2021 Expo:
"We want to be able to pride ourselves as being the top entertainment destination with good quality content," Taiki Sakurai, Netflix's chief anime producer, told Bloomberg. "The growth of our business is directly connected to the growth of our anime."
Here we have a small list of the best anime series on Netflix. So no matter if you're just getting into anime now, or if you're a fan, you'll enjoy this list. There's action, romance, comedy, and classics you need to watch.
RELATED: Hayao Miyazaki's Top 5 Best Studio Ghibli Movies of All Time
1. Neon Genesis Evangelion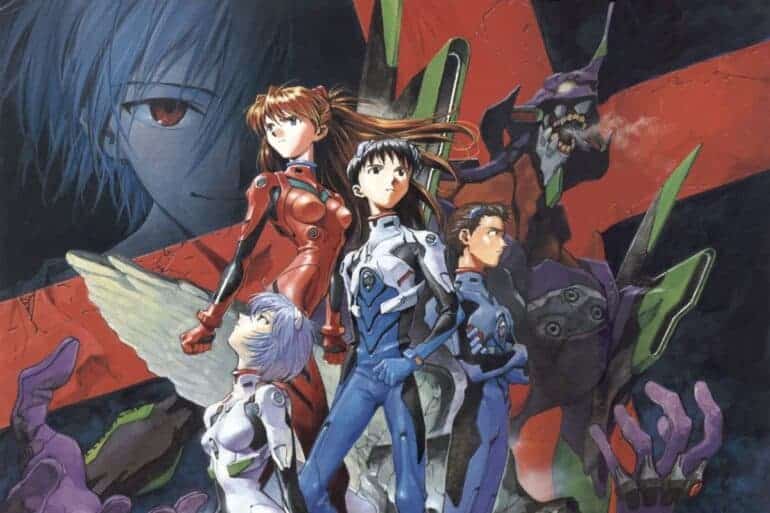 Anyone who uses the internet has at least heard of Neon Genesis Evangelion, and there are some good reasons for this. Even though its original run was of just one year, from 1995 to 1996, the show has been expanding ever since.
Through movies, reruns, and more, Neon Genesis Evangelion is much more than just the episodes in the base anime. But you need to watch this if you want to begin to understand it.
Explaining the plot of Evangelion is no simple task so we'll just say that it's a mecha anime that deals with complex existentialism and emotional issues. It's a deep anime where the characters have more than just the threat of angels (yes, angels are the enemies here, and it does deal with religion too).
Shinji Ikari stands as one of the main protagonists of the series, and is a designated pilot of Evangelion Unit-01. Initially, Shinji is a passive and laid-back character, but he is secretly yearning for approval and love from his father. He often wears headphones to try to escape reality, shutting out his fragile emotions and memories of the past.
The influence Neon Genesis Evangelion has had over anime and culture throughout the years is unmeasurable. It's definitely one of the best anime series Netflix has to offer.
RELATED: Neon Genesis Evangelion Characters Ranked
2. Jojo's Bizarre Adventure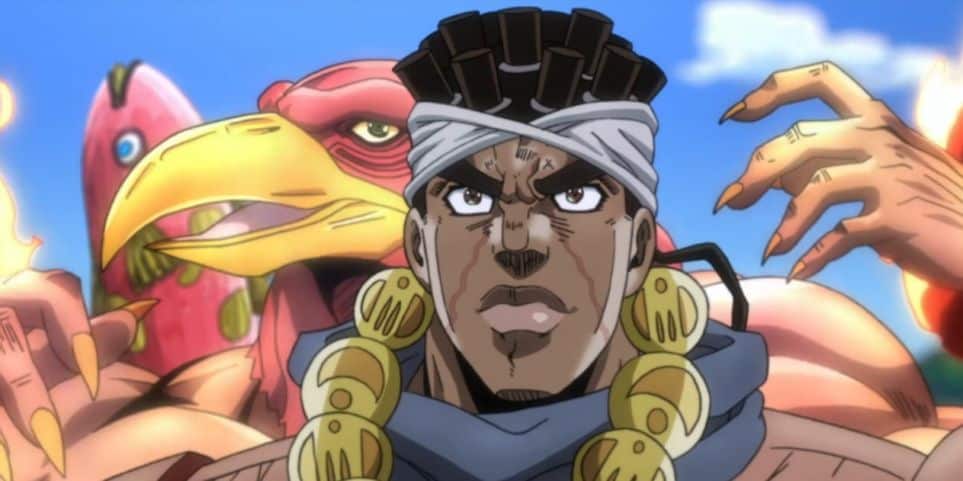 Yes, this is the Jojo everyone's been talking about. This is the anime adaptation of a manga that's been going on for over 30 years now, and it's been a constant top of the list of popular manga and anime ever since. It's no coincidence that the anime is just as popular as the manga, if not more. It's an excellent adaptation with different styles for each arch.
As the name implies, this is a really bizarre show. There's a little bit of everything — so surely there's something for you in Jojo's Bizarre Adventure. Whether you like action anime, mystery, fantasy, vampires, murders, and love stories (kinda), there's something for everybody here.
3. Demon Slayer
This anime took the world by surprise these past couple of years, and it really came as a breakthrough for anime in the whole world. Even though you could say the story is a little bit cliche, it has all the basics of a good shonen covered. The art and animation are on another level.
In the show, Tanjiro Kamado is forced to join the Demon Slayer Corps to try and find the cure for the horrible curse that's taken upon his sister, Nezuko. Tanjiro has always been a kind-natured young man and has a character design with some of the gentlest eyes in an anime. He has an intense disliking for those who are rude or show signs of cowardice, especially after everything that he and his sister have had to go through. The family bonds are key here, as well as the morals and tragedy that are involved in this business.
This is definitely one of the best anime series available on Netflix right now, and maybe of all time.
4. Death Note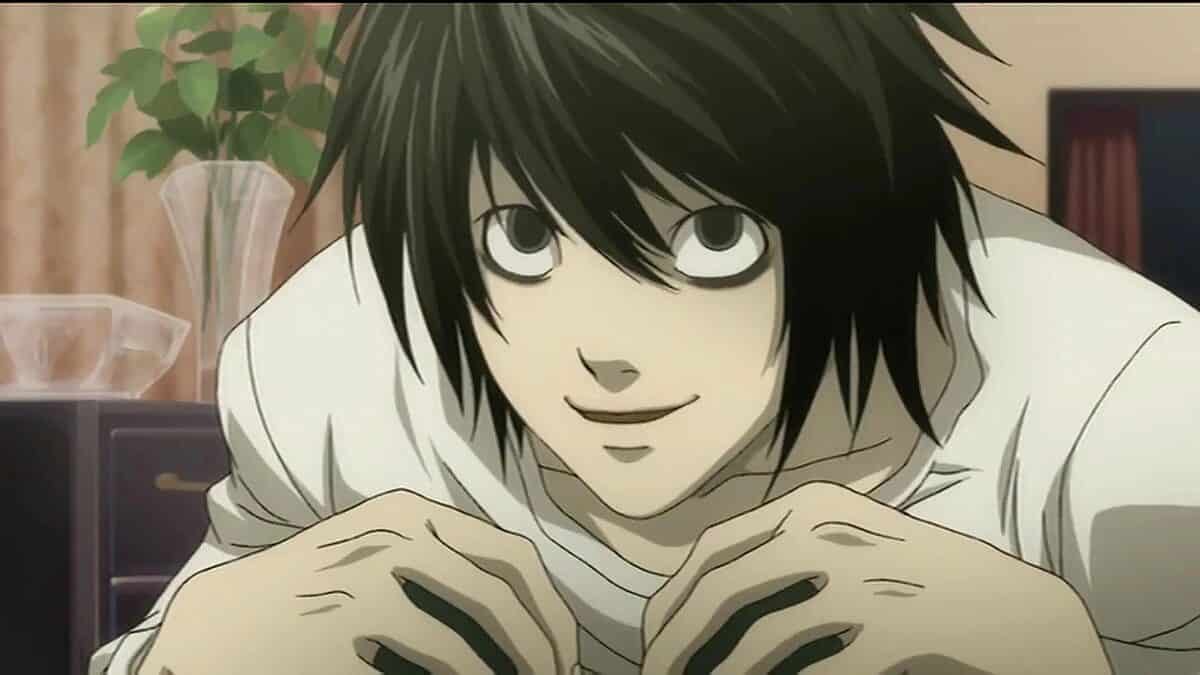 If you enjoy stories where the main character is a genius and somehow always comes up with a plan, then Death Note is for you. Of course, there's a twist in here, and that is that the protagonist is actually the bad guy of the story.
Light Yagami is a cynical high school student who receives a Death Note, a magical book ending with the power of Shinigamis that allows him to kill anyone whose name is written on its pages. Light attempts to use this power to create a new world order and cleanse the population of evildoers.
5. Gurren Lagann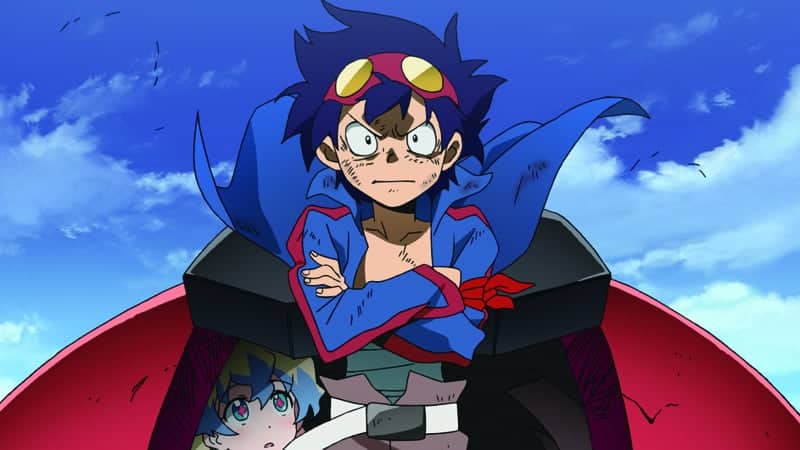 If you like mecha anime as a genre, Gurren Lagann is the perfect one for you. Not only can you binge-watch the entire show in one day, but it is also one of the most moving, extreme, exciting, and beautiful-looking mecha anime of all time.
It has some of the most heartwarming moments mixed with the most intense and awesome mecha fights you'll see in anime.
RELATED: The 11 Best Anime Kisses of All Time, Ranked
6. Mobile Suit Gundam
Mobile Suit Gundam is one of the most commercial anime series in Japan, with so much content that it's pretty hard to keep track of. It is also THE mecha anime of excellence, so you really need to check them out. But there's much more than just cool robots and fights in there. Amuro Ray finds himself as the main protagonist, famous for piloting the powerful RX-78-2 Gundam. He comes across as a total nerd, which seems to become worse when his powers as a Newtype continue to grow. With his incredible knack for mechanics, ha makes a perfect pilot.
Mobile Suit Gundam is also one of the most profound anime out there, including some excellent political drama, emotional characters and stories, and of course, some of the best action out there mixed with a great plot. You really have to give it a chance.
7. Cowboy Bebop
We have to make clear here we are not talking about the newest live-action adaptation by Netflix here, but the original anime it is based on. Cowboy Bebop is a complex anime however you look at it. Similar to Neon Genesis Evangelion, it features humanism themes and nihilistic ideas and how they face the world like this.
The bounty hunter team in Cowboy Bebop goes out into space to make a living in different missions, mostly hunting criminals and helping the good guys. But the personal development and emotional moments of the characters are completely unique.
It has incredible animation and soundtrack, and you can binge-watch the entire thing in one sitting if you get into it. And you should check it out. It deserves a place on any "best anime series on Netflix" list.
RELATED: Black Anime Characters Who Revolutionised The Genre
8. Devilman Crybaby
A remake of the classic anime by the same name, this Netflix original is an incredible new adaptation of the series. The art style is completely unique, and it goes hand in hand with excellent fluid animation.
The series once again follows the life of Akira Fudo, a once shy teenager growing up in Japan, as he is forced to go up against an ancient race of demons seeking the downfall of humanity. To do so, he becomes part demon, becoming the titular Devilman, with the powers of a demon, while retaining his soul.
The plot is a complex one, even though it is mostly an action anime. It deals with moral questions, humanism, religion, and the consequences of your life decisions. Of course, this all goes inside a fast-paced plot with incredible action scenes. And since it's quite short, you can binge-watch the entire show in one sitting.
9. One Piece
One of the longest-running anime series ever made, and it is also one of the most popular ones all around the world. One Piece is a key part of the anime industry, as the anime has been going on for over one thousand episodes now. Sure, keep in mind that Netflix has a little over 200 of these available at the moment, but by the time you watch all of them, chances are they've already added more, so don't worry about it.
One Piece is an epic story about Luffy and his quest and life mission to become the King of Pirates. He puts together an ever-expanding crew to face these missions while also helping them with their own individual quests.
The plot is rich, the superpowers and art are unique and incredible, and it somehow retains the same spirit and energy as it had in the early episodes. One Piece is a truly unique anime and is one you definitely have to give a shot.
RELATED: The Most Powerful & Strongest Anime Characters Of All Time Ranked
10. Dragon Ball Z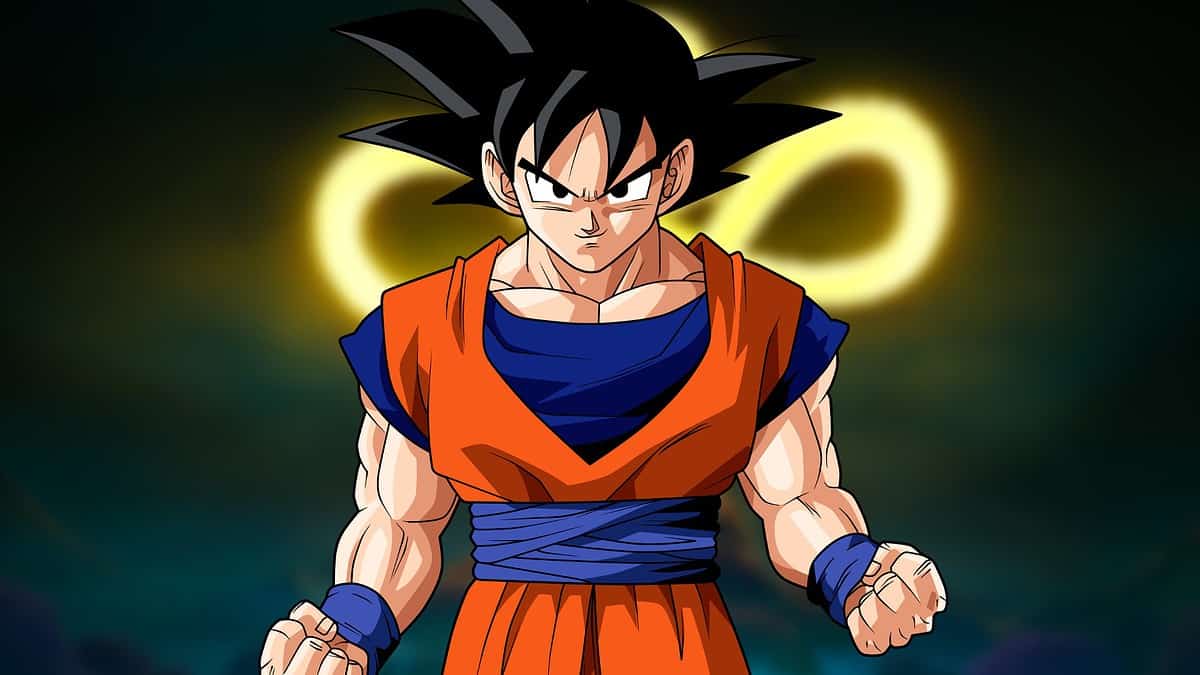 This has to be one of the most well-known anime series around the world, the countless references, the iconic designs, and the pop-culture impact is on a completely different level. Dragon Ball is pretty much what people who don't watch anime think all anime is like. But actually, it's a great show with excellent action, great characters, and memorable moments. Even the music is quite unique.
In Dragon Ball Z, we follow the story of the Saiyan Goku and the Z Fighters as they face the greatest villains in the universe and save it from destruction time and time again. Each enemy will be stronger than the last one, but some of them may even end up being the greatest of allies.
It is your moment to check it out if you haven't yet, or if you have, maybe it's about time to re-watch it.
11. Naruto / Naruto Shippuden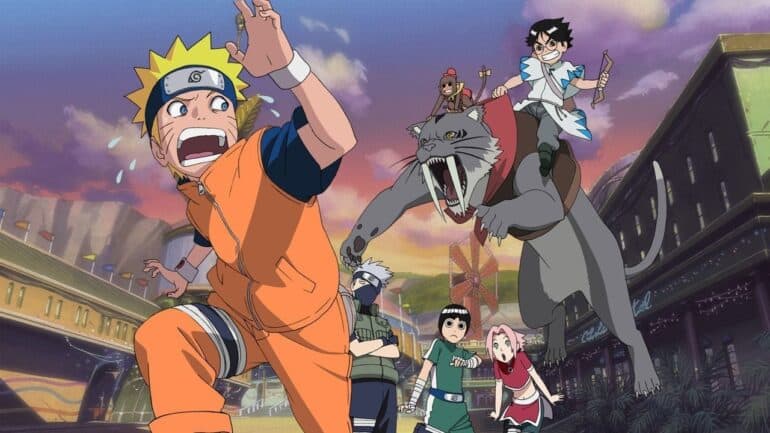 Since we already mentioned One Piece and Dragon Ball Z, leaving Naruto out would be insulting, and it's that, in many ways, these three are the biggest and most popular shonen series out there, and for a good reason. They are easily the most iconic anime you'll find out there, and while they may be a little over-mentioned, it's because they are just so good.
Naruto has some of the best fight scenes in anime, but it also has a good deal of very emotional and complex moments. It deals a lot with friendship and perseverance, no matter the circumstance. Naruto Uzumaki has incredible power within, but he'll develop it much more with the help of his friends. And he is wise enough to understand that the best way to get stronger is by building friendships and trust.
Emotions, action, memorable moments, incredible music, Naruto has everything. Put this high on your list of best anime series on Netflix.
12. Violet Evergarden
While there's incredible beauty in the old anime series, it is undeniable that some modern anime has the best art we've ever seen in any animated feature, and Violet Evergarden is one of them. The pure beauty of the art and designs in Violet Evergarden can only be compared with the warmth and moving moments of the anime.
Violet grew up as a child soldier in war and even lost her limbs there. But now that the war is finally over and peace has settled, she's scared physically and mentally, leaving her feeling empty and emotionless. However, she still needs a job, but she's only ever been a part of the war. So she gets into a business as a letter ghostwriter, where not only she'll reconnect with her emotional side, but also start to understand herself and her past while connecting with other people.
One of the most unique things about anime is that there's something for everyone in there, no matter the age or even the genre of the spectator. And there's a good reason it has become one of the most popular entertainment styles, surpassing more western animation.
While some people think anime is just action, weird hair, and people yelling at each other, the truth is that anime can be more emotional than most live-action shows. There are some incredible life lessons in anime, and, of course, there are some incredible action scenes too.
RELATED: Understanding Saitama's Power Level – How Strong Is He?
Best Anime Series For Beginners – What Should You Watch First?
So you've watched some anime and want to give it a try. But where do you begin? Here are 5 anime series and movies for beginners.
1. Highschool of the Dead
Think of this anime series as a throwback to every '80s teenage horror flick you watched as a kid because that's exactly what it is. It's a group of horny high school teenagers who find themselves in the middle of a zombie epidemic and have to rely on each other to survive. The show is equal parts comedy and horror, with a good chunk of it being awesome action with bawdy jokes that will surely get you laughing.
High School of the Dead was released in 2010, and it certainly has fun with the genre. The series follows the main protagonist, Takashi Domuro, a second-year student at Fujimi Academy, who leads a group of survivors when their school is attacked by zombies and they fight for their survival. It plays on certain stereotypes, approaching the story in a new way while giving you an abundance of crude jokes. It's only 12 episodes long, which makes it accessible to anime beginners. Plus, the story is fast-paced and doesn't drag its heels along.
This is definitely recommended for anime beginners.
2. Ghost in the Shell: Stand Alone Complex
While the original Ghost in the Shell has garnered ample amounts of praise and even reached cult status, Stand Alone Complex is a TV series that isn't quite the remake, sequel or prequel equivalent of the film. As its name suggests, this series stands alone apart from the film. While the film certainly delves deep into the psychology and philosophical ideas of a cyberised world and what that could mean for humanity, Stand Alone Complex gives us a far better idea of who these characters are and what exactly they do.
The anime series never really delves as deep as the film does in terms of its psychology, but for all intents and purposes, the show is much more balanced. If you like psychological thrillers like CSI or Dexter, Stand Alone Complex will get your blood pumping and kick your brain into motion.
RELATED: The 9 Strongest One Piece Characters of All Time
3. Attack on Titan
Even beginners will recognise this popular anime series. Known as Shingeki no Kyojin, Attack on Titan, based on a manga of the same name by Hajime Isayama, was released in 2013 and it has amassed substantial praise from fans and critics around the world. One thing that draws most viewers to the title is the fact that this show single handily made giants scary again.
The story is certainly refreshing and pulsating. In fact, the first 5 episodes would make one heck of a film that would keep audiences totally enthralled, mesmerised and wanting more. Hell, the first 5 episodes of the anime are enough for anyone to totally go ballistic. The story moves quickly and is beautifully animated by Wit Studio.
Whether you are an anime fan or not, there's no way you can watch the first episode and say you are not intrigued. And, after the fifth episode, you would be hooked. Attack on Titan is definitely one of the best anime series of all time.
RELATED: One Punch Man Season 3 Release Date, Trailer, Story, & News
Tell us, what do you think is the best anime series on Netflix?