Are you an anime fan looking for a great series to dive into first? Check out this list of the 10 best anime series for beginners to watch!
RELATED: The 21 Best & Most Anticipated Anime to Stream in 2023
With anime growing in popularity, many more people have become interested in the genre. Unfortunately, there has been a stigma around the anime community in Japan and Western countries for the longest time. The consensus when it comes to anime is that it is for kids. However, the genre would not have grown to where it currently stands. As of 2023, over 2 billion people have been found to watch anime. This means that 72% of the population in the United States regularly consumes anime. Insane, right? And therefore, it should come as no surprise that so many more people want to begin their Otaku journey. But which anime is the most appropriate for beginners?
In the world of anime, there are many series worth watching. And if this is the start of the journey that will lead you to your first anime, then this article will provide you with the best anime shows in recent years. It is important to remember that there is a stark contrast between the most popular anime and great anime series. The idea is to find a good starter anime, and doing so will mean exploring various anime genres to find what best suits you. So, without further ado, here is a breakdown of the best anime series for new fans.
RELATED: The 12 Best Anime Series On Netflix Right Now
How to Decide Which Anime Is Correct for You?
A good thing about many anime series is that each falls into a specific category and has its own unique style. A good idea (and probably the right way) to go about choosing is looking at what you enjoy in other forms of media. For example, when you are in the mood for a movie, is your go-to action or horror? Would you prefer romance to sci-fi or rather indulge in a crime thriller or documentary? Naturally, if your answer is romance, perhaps trying romance anime would be a great choice for your first time. Japanese anime includes many genres, ranging from school life to time travel, so do not worry if you cannot find something that immediately suits your needs. As a new anime fan, your options are nearly endless.
And luckily for you, this list will try to give you an idea of the best options for your specific taste. If you cannot find something that interests you here, looking at similar anime to those in the different genres may warrant a satisfactory result. This list will not include huge mainstream tv shows such as Dragon Ball Z, Code Geass, Bleach, Naruto, One Piece, Avatar: The Last Airbender, etc. Indeed, if you are here, then these have been suggested to you already, but you are looking for something else to start off with. And that is the great thing about Japanese anime: there are many great shows besides the above-mentioned variety.
RELATED: Top 10 Best Anime Series Of All-Time Ranked
Which Anime to Check Out that Fit Your Tastes?
As there are too many series to include on this that would be perfect for beginners, we have narrowed it down to the very best anime from each genre. Therefore, the list below will consist of various series covering the main genres you can check out. This will include horror, science fiction, slice of life, romance, historical, mystery/crime, and comedy series.
10. Attack on Titan – (Action/Horror/Post-Apocalypse/Historical)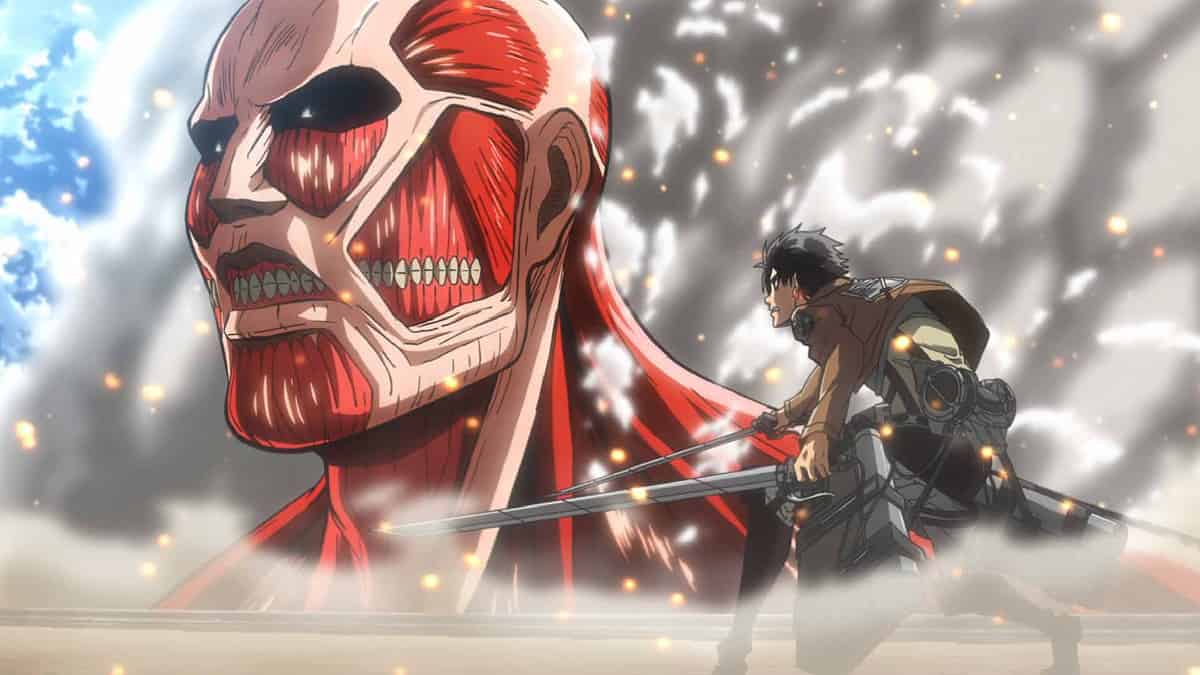 Created by one of the most talented authors to have ever existed, Hajime Isayama delivers this epic tale that does not lag in terms of action and horror but provokes political intrigue. The main plot of the series follows the main protagonist, Eren Yeager, on his mission to free the Eldians from the island of Paradis. Forced to live behind massive walls as the last of humanity, what stands between them, and freedom are giant, flesh-eating monsters known as Titans. Based on the manga series of the same name, this anime currently sits at the number one spot of the most popular anime in the world. And it does so with good reason. It deserves a place on any list of one of the best anime series for beginners.
9. Erased – (Crime/Mystery/Supernatural)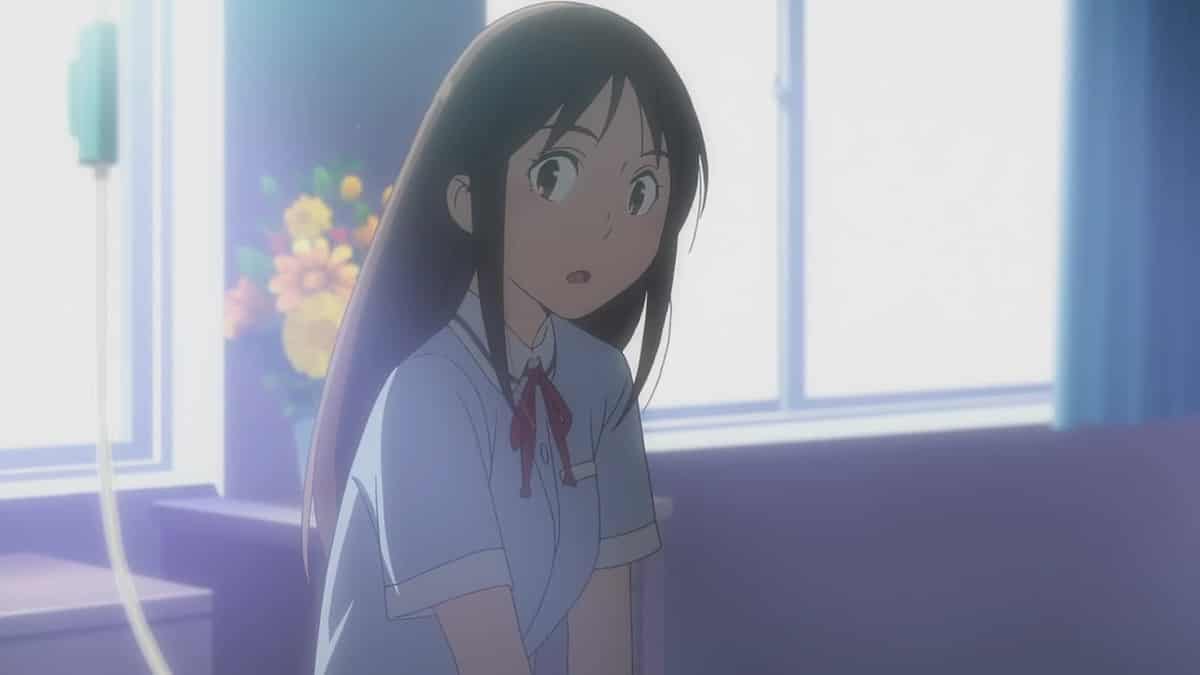 If you greatly enjoy crime thrillers and suspense shows, then this particular series is perfect for you. It follows 29-year-old Satoru Fujinuma as he discovers he has the ability to travel back in time. When he is accused of murdering someone close to him, it activates his ability and sends him back to middle school in 1988. He quickly realises that he is somehow linked to the disappearance of his mysterious classmate, Kayo Hinazuki. And that his ability will be his best bet at finding the killer.
8. The Disastrous Life of Saiki K – (Slice of Life/Comedy/School Life)
If you are looking for a good laugh, this anime is perfect. Following the most powerful human being on earth, Kusou Saiki, sees him struggle to maintain a sense of normalcy with his psychic abilities. With a stoic personality and a hilarious inner dialogue, the pink-haired high school student finds himself on various adventures with his begrudgingly formed new friend group. This is an excellent choice if you do not want to think too hard about what you are watching. By the series' end, you will be sad that it is over, and you cannot spend more time with the characters.
RELATED: Hayao Miyazaki's Top 5 Best Studio Ghibli Movies of All Time
7. Horimiya – (Romance)
This high school romance anime sees two final-year students form an unlikely pairing. Whereas Kyouko Hori is popular, outgoing and one of the prettiest girls at school, Izumi Miyamura is a loner and social outcast within his class. He rarely speaks to his classmates until a turn of events ends him at Hori's house one day after school. From here, the two begin a blossoming romance. It is short, sweet and has a great conclusion.
6. Psycho-Pass – (Science Fiction/Crime)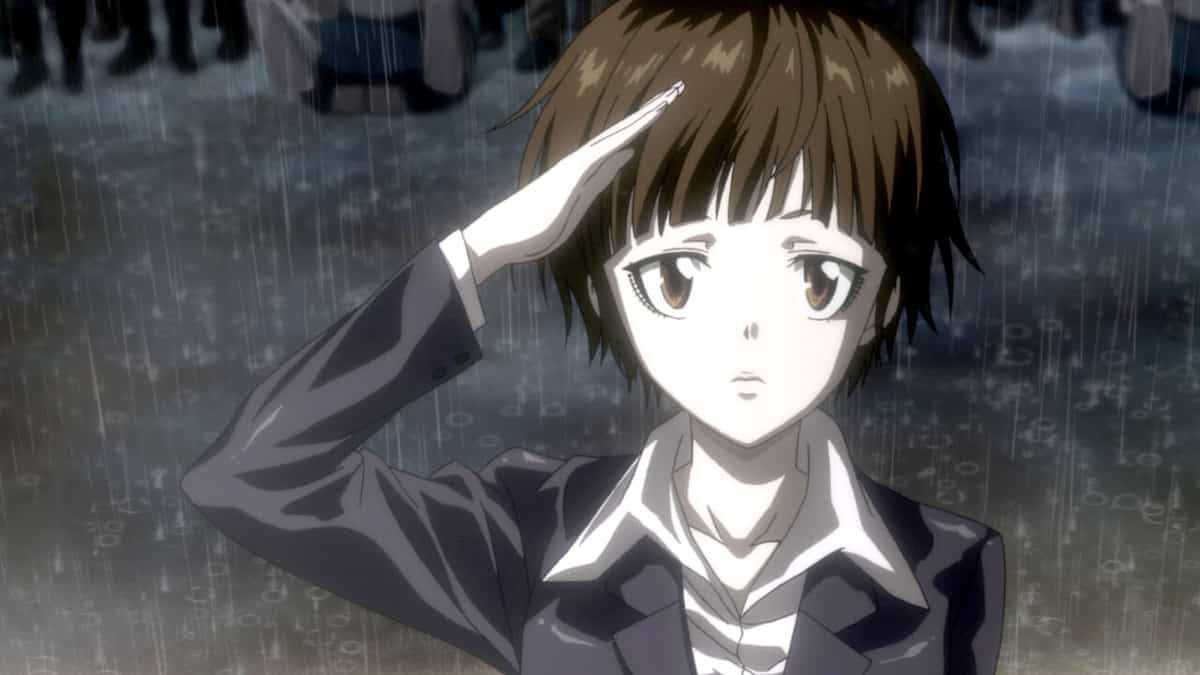 Set in the 22nd century, Japan enforced a new justice system known as the Sibyl system. It looks at each individual's mental and emotional state to gauge whether they are prone to committing crimes. This is known as their Psycho-Passes. New to the Enforcers, Akane Tsunemori teams with veteran Enforcer Shinya Kougami and soon begins questioning her idea of justice. She learns the hard way that the Sibyl system is not what she once thought. This anime is for you if you want a futuristic, cyberpunk atmosphere.
5. That Time I Got Reincarnated as a Slime – (Isekai)
If you aren't already familiar with this genre, it is one where the main character dies and reincarnates into a different world. Usually, they gain special abilities that aid them in becoming the most powerful beings in this new world. The best iteration of the trope follows thirty-seven-year-old Satoru Mikami as he is killed and reincarnated as a slime in a mystical realm and is granted the name Rimuru Tempest. With plenty of action, comedy and magic, the show is a perfect play on the genre. That Time I Got Reincarnated as a Slime is one of the best anime series for beginners.
RELATED: The 11 Best Anime Kisses of All Time, Ranked
4. My Hero Academia – (Action/Superpower/Superheroes)
Another gem of this specific genre, My Hero Academia, delivers some of the brightest characters alongside some epic fight scenes. Society has changed dramatically with the sudden appearance of quirks that grants its users superhuman abilities. So naturally, becoming a superhero is now a prominent job position. And main character and middle-school student, Izuku Midoriya, has dreamed of becoming one since childhood. The only problem? He has not developed a quirk. That is, until the number one hero, All Might, chooses him as the successor of his ability, One for All.
3. Ao Ashi – (Sports)
Yes, you read that correctly; there is even anime centred around sports. So, if you are a huge sports fan, this anime will not disappoint in the hype. Junior high student, Ashito Aoi, is the best player on his school's football team. Unfortunately, he is removed from the important preliminary tournament his team is participating in due to a violent outburst. They lose and are eliminated quickly without Ashito, but there is still hope for the teenage boy. Youth coach, Tatsuya Fukuda, invites him to tryouts in Tokyo, where Ashito is pushed to his limit.
2. Little Witch Academia – (Magic/Fantasy)
If you are a big Harry Potter fan, this series will be perfect. Follow Atsuko "Akko" Kagari as she aspires to become the best witch alive, just like her role model, Shiny Chariot. Despite not being raised as a witch, she enrols in Luna Nova Magical Academy to achieve her dream. However, her journey is anything but smooth, and she tries everything in her power to stand out amongst her peers without getting left behind. With broomsticks, pointy hats and magic spells, this anime is perfect for magic lovers everywhere. Little Witch Academia is definitely one of the best anime series for beginners.
1. The Promised Neverland – (Horror)
Horror fans everywhere should prepare themselves for the nightmares they will have after watching this show. The plot revolves around our main characters in the gated Grace Field House orphanage. Looked after by their house mother, Isabella, the kids are living in absolute bliss as a happy family. That is until a child is selected, adopted, and sent to live in their new home. Emma, Norman and Rey quickly realise something is amiss with this practice and try to uncover the ugly truth behind their reality.
RELATED: The Most Powerful & Strongest Anime Characters Of All Time Ranked
Tell us, what do you think are the best anime series for beginners?