So you've seen Midsommar and The Green Knight and you want more? Here are some we consider the best A24 movies.
In recent years, A24 films have become some of the best examples of great indie cinema ever made. Their movies break the mould of what can be done in mainstream films, delivering some of the best storytelling in a decade that's been dominated by superhero flicks. From touching dramas to unsettling horror, we can always count on A24 to deliver an unparalleled cinematic experience.
For this reason, we've decided to make a list honouring the 10 best movies in the entire A24 catalogue.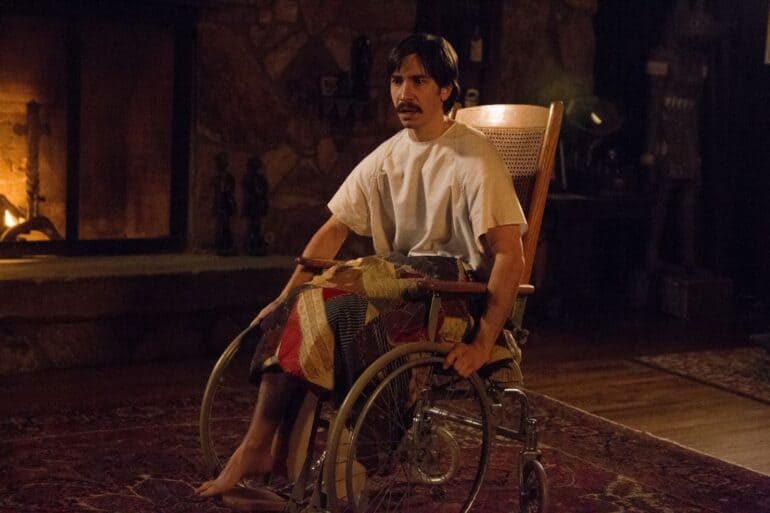 10. Tusk (2014)
One of the great things about A24 is its ability to produce some of the most utterly bizarre films ever made. A case in point is 2014's Tusk, a movie about a psychopath who captures a podcaster and submits him to physical and psychological torture.
While that might sound messed up enough, the movie takes a turn for the worse when it's revealed that the maniac wants to put the podcaster into a custom-made walrus suit, made from real flesh and bone. Truly a great way to start a list of noteworthy films by a major movie studio.
9. The Lighthouse (2019)
Speaking of weird, 2019's The Lighthouse is a tour de force of the bizarre, including some deeply unsettling imagery and some of the tensest storytelling ever seen in a drama/horror film. Starring Robert Pattinson and Willem Dafoe, the plot revolves around two lighthouse keepers struggling to retain their sanity while stationed on a lighthouse.
Directed by Robert Eggers – a name we'll see again on this list –, The Lighthouse was shot using a strange 1.19:1 aspect ratio. This nearly square presentation exacerbates the already tense ambience and the feelings of paranoia. This is a movie that's best watched with the lights on and accompanied by as many people as possible.
The Lighthouse definitely deserves a place on any "best A24 movies" list.
8. The Disaster Artist (2017)
Based on a fascinating real-life story, The Disaster Artist chronicles the trials and tribulations behind what some may call "the worst movie ever made." Starring James and Dave Franco, the movie explores the man behind 2003's The Room, a legendarily bad movie that's become something of an internet sensation.
James Franco plays Tommy Wiseau, an enigmatic filmmaker that's hoping to leave his mark in Hollywood. James' brother, Dave, plays the role of Greg Sestero, Tommy's only friend, and the one who was to put up with his crazy schemes.
While not one of the best movies in A24's library, The Disaster Artist proves that the studio is more than willing to delve into comedies as well as drama.
7. It Comes at Night (2017)
2017's It Comes at Night is a slow-paced horror film that is mostly about nothing, until the shocking final sequence makes the whole experience worth it. The movie sees a family dealing with a group of strangers, as they all fight for survival in a world that's gone mad due to a highly contagious disease. Sounds familiar?
The film has some of the finest cinematography we've seen in a psychological thriller in quite a while. It might be a bit too slow for some moviegoers, but fans of thrillers and drama films might find a real diamond in the rough with It Comes at Night.
If you enjoy A24 movies, then this is definitely one you need to see.
6. Swiss Army Man (2016)
After the cultural success that was the Harry Potter series, it was hard to see Daniel Radcliffe and not think of the Boy who Lived right away. Enter Swiss Army Man, a comedy that's as touching as it is flatulent. Even the original pitch for the film was "the first fart makes you laugh, the last fart makes you cry."
The movie stars Paul Dano as a man who has given up on life. He finds the washed-up body of a man (Radcliffe) that seems to be able to move and talk using his flatulence. What follows is a touching story about the importance of finding a reason to live and what it means to truly be alive.
5. Moonlight (2016)
Growing up in a society that chastises everything you believe in can be a traumatic experience for anyone, and it just so happens that that's the sort of drama that makes for an exceptionally great film.
Moonlight chronicles the life of a young black man, as he struggles to deal with his homosexuality. The movie received an Academy Award for Best Picture in 2017, after everyone thought that La La Land would be the winner that year.
Many would argue that this is one of the best A24 movies to date.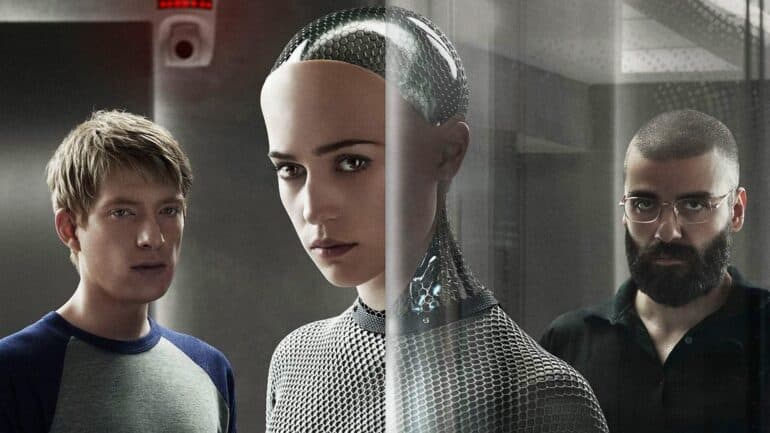 4. Ex Machina (2015)
An exploration of what humanity really means, Ex Machina offers a masterclass in character development and outstanding visual effects. The movie follows a programmer who's invited by his CEO to perform a Turing test on a state-of-the-art android.
As much of a drama as it is a thriller, Ex Machina is the perfect film for fans of the sci-fi genre as a whole. The movie also serves as a reminder of how narrow the divide between humans and machines is getting, with the time frame of the film being described as "10 minutes from now."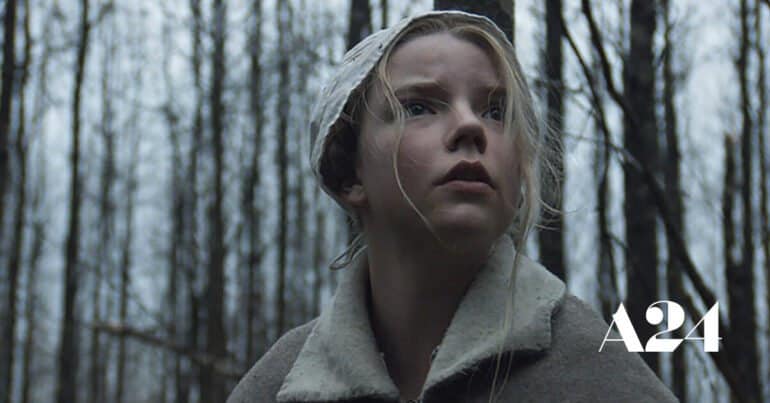 3. The Witch (2015)
Based on several recollections and stories of New England Puritans, The Witch is a disturbing tale of the evil forces that lurk deep in the dark corners of our beliefs.
After being cast away by their community, a small Puritan family tries their best to survive the unknown in the American frontier. However, things take a turn for the worse when it becomes clear that a supernatural entity might be stalking them from the woods.
Directed by Robert Eggers, The Witch is considered one of the most influential horror films in recent years, sparking a renewed interest in period horror movies. The film also delighted the legendary horror writer Stephen King, who said that he was "terrified" by The Witch.
2. Hereditary (2018)
One of the darkest horror films ever conceived, Hereditary is the directorial debut of Ari Aster, who also directed the equally disturbing Midsommar. Starring Toni Collete, the movie centres on a family besieged by an evil entity after the death of one of their grandmother.
Most of the horror I'm Hereditary is emotionally justified: a welcome change from the current trend of loud noises and obnoxious jump scares. This makes the movie feel like more than just a simple spooky flick and becomes a truly traumatizing experience.
Hereditary is a personal favourite and is definitely one of the best A24 movies ever made.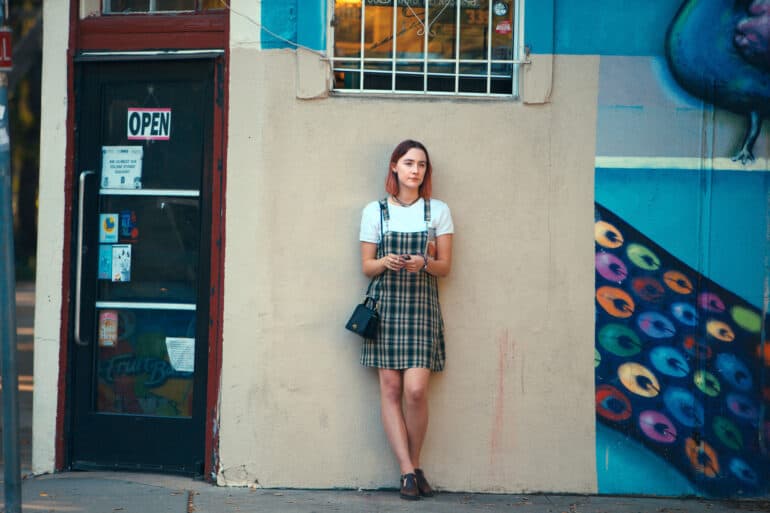 1. Lady Bird (2017)
A coming-of-age story about an artistically-inclined girl with dreams of grandeur, Lady Bird is one of the most painfully realistic representations of what it was like being a teenager in America in the aftermath of 9/11.
Written and directed by Greta Gerwig, the filmmaker chose to create a character that was the polar opposite of her teenage self. The movie became a cult hit almost instantly, thanks in part to the excellent character development and the tight storytelling on display.
The movie kickstarted Gerwig's filmmaking career, and she wouldn't move on to direct the critically successful film Little Women. She's also been working on a live-action adaptation of Barbie, so we'll see what this visionary director does with a story centred around one of the most popular toys ever made.
Tell us, what do you think the best A24 movies are?