Fans are calling for Teresa Palmer to replace Amber Heard as Mera in the DCEU. And we totally see it.
If there's one cinematic universe that's treading on thin ice right now, that would be the DC Extended Universe. A series of high-profile scandals have tarnished the reputation of most of the movies in the franchise, leading a considerable group of fans to voice their discontent with the current state of affairs at the DCEU.
Even without all the perfectly justified drama, a series of nonsensical business decisions, and a string of films of questionable quality, have caused the DCEU to pale in comparison to its closest competitor, the Marvel Cinematic Universe.
However, once we look past the disappointing films and rushed plotlines, we'll find that the DCEU has a much larger PR problem on its hands. Just a few days back, the entire world had become captivated by a real-life drama that exceeded all expectations. We're talking, of course, of the trial between Johnny Depp and Aquaman co-star, Amber Heard.
Save Aquaman 2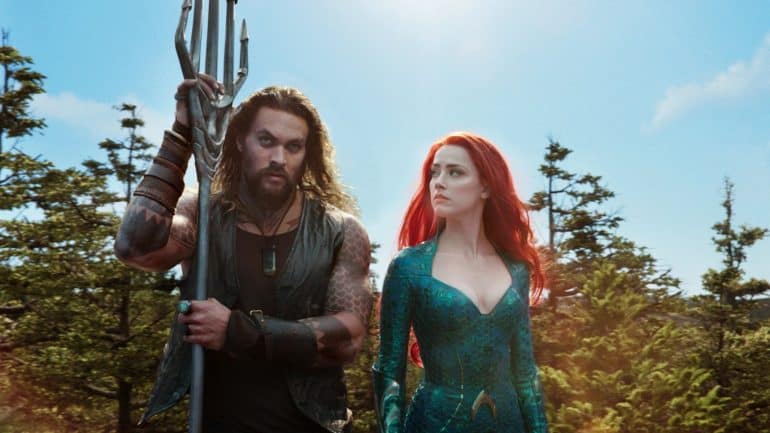 Unfortunately for fans of the Atlantean superhero, Amber Heard has already finished filming her part as Mera in the upcoming Aquaman and the Lost Kingdom, meaning that it would be nearly impossible to replace her in the final version of the film. Now, Warner Bros. and DC are in an even worse position with fans: not only did they fire Depp from the Fantastic Beasts franchise, but they also kept Heard safe and sound in the DCEU.
With all the dirt that emerged about Heard and her abusive behaviour during the last trial with Depp, some fans are righteously enraged at the prospect of such a personality appearing in more DC films. Petitions to recast the character of Mera have emerged online, but few of those propositions actually address the matter of who will play the part once Heard is out of the picture.
That's why we believe that we've found the perfect replacement for Amber Heard as Mera: Teresa Palmer. The Australian actress first gained notoriety when she co-starred in the horror/rom-com film Warm Bodies in 2013 and has appeared in a series of successful films since, like Hacksaw Ridge and Lights Out.
Teresa Palmer also has experience dealing with CGI-heavy productions, as she featured in the often-forgotten The Sorcerer's Apprentice. Not only that, but she also appeared as Samsara in the 2015 remake of Point Break. With a career such as this, it's easy to see why we believe Palmer would be more than just a suitable replacement for Amber Heard.
Replace Heard in the DCEU
Even though Theresa Palmer and Jason Momoa haven't appeared together in a movie so far, the issue of whether or not there will be chemistry between the pair is basically a moot point. After all, if there ever was a couple that lacked any form of perceivable chemistry, that would be Jason Momoa and Amber Heard. It's almost impossible to picture Heard's Mera eventually marrying Aquaman just like in the comics – the spark just isn't there between Momoa and Heard.
What we need is someone who can embody the role of Mera on screen while still remaining true to the source material. Palmer seems like the perfect choice for this purpose. She has the right age, looks, and acting style that allow her to easily portray the role of Mera in any future DC projects.
It seems like the rumours about whether or not Amber Heard will stay in the DCEU change every week or so. While some people are convinced that she's been already fired – or, at the very least, had her screentime severely reduced – some other voices claim that Heard is here to stay. Whatever it is, if Warner Bros. ever decides that they need a great actress that has proved how flexible her acting chops are – and looks fantastic, to boot – they need look no further than Theresa Palmer.
Tell us, do you think Teresa Palmer should replace Amber Heard as Mera in the DCEU?