The Teenage Mutant Ninja Turtles have always consisted of four brothers – Leonardo, Donatello, Raphael and Michelangelo. But their family just gained a new member!
The most recent issues of the ongoing IDW Publishing series saw the Turtles go through a lot of changes lately. They lost their father and gained a sister, Jennika. And there's also an entire community of mutants living openly in New York City.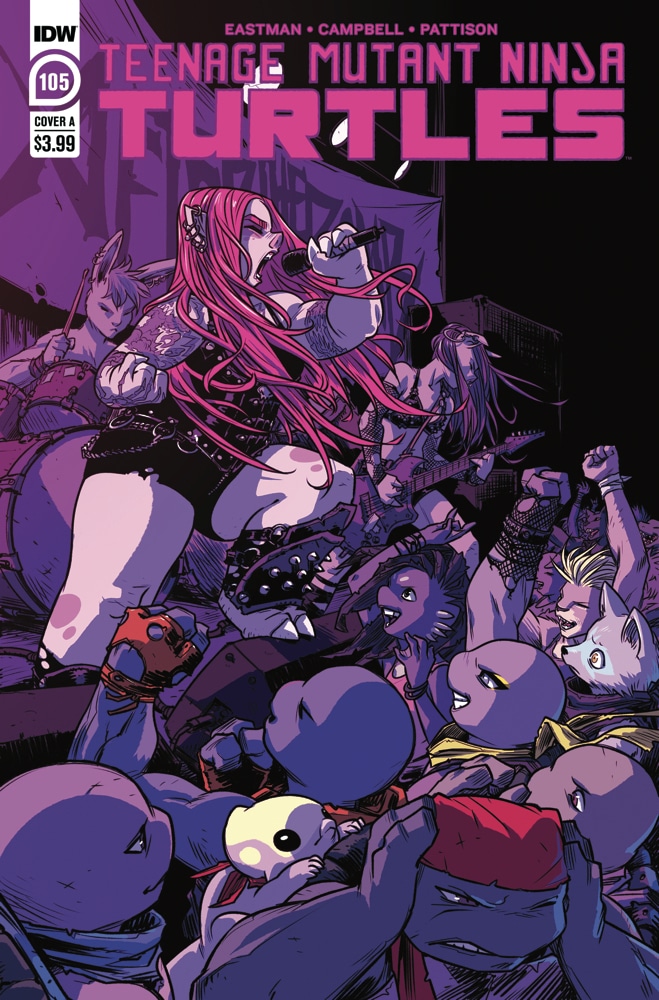 Spoilers follow for Teenage Mutant Ninja Turtles #105 to follow!!
In issue #105 by Sophie Campbell, the Turtles officially welcome Alopex into the newly formed Splinter Clan – presenting her with a green bandana-mask like the ones all the Turtles wear.
Longtime readers of the series may feel like this induction is long overdue as Alopex has been an ally to the foursome for quite some time.
For anyone who doesn't know, Alopex is a mutant snow fox and former a Foot Clan assassin originally mutated to serve the Shredder. But she eventually rebelled and became an ally of the Turtles.
First appearing in the micro-series issue for Raphael in 2011, Alopex is the first new Turtles character designed by co-creator Kevin Eastman in 15 years.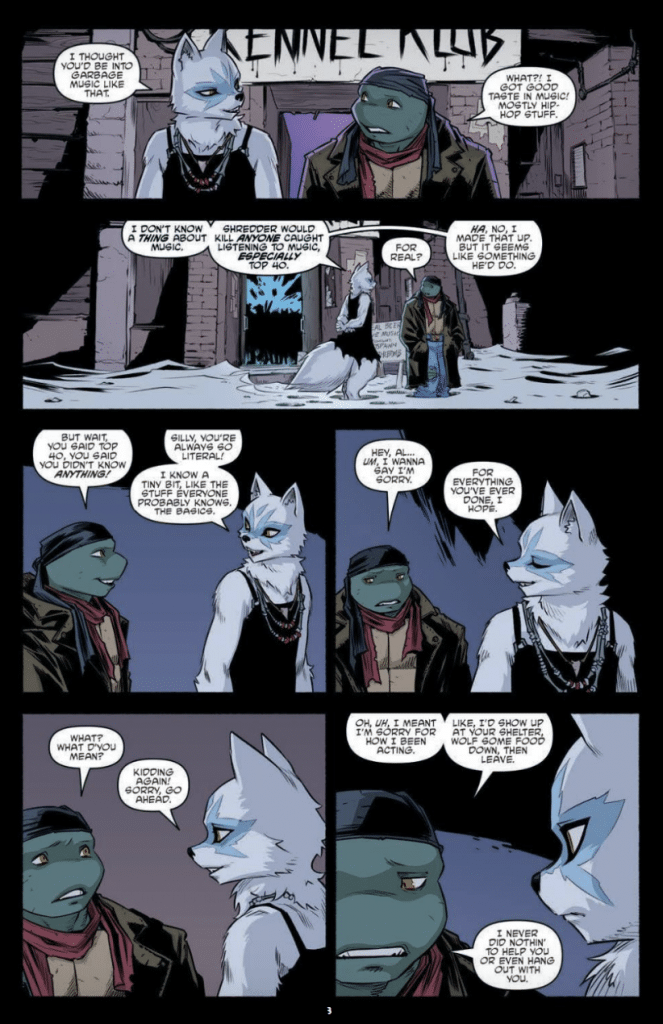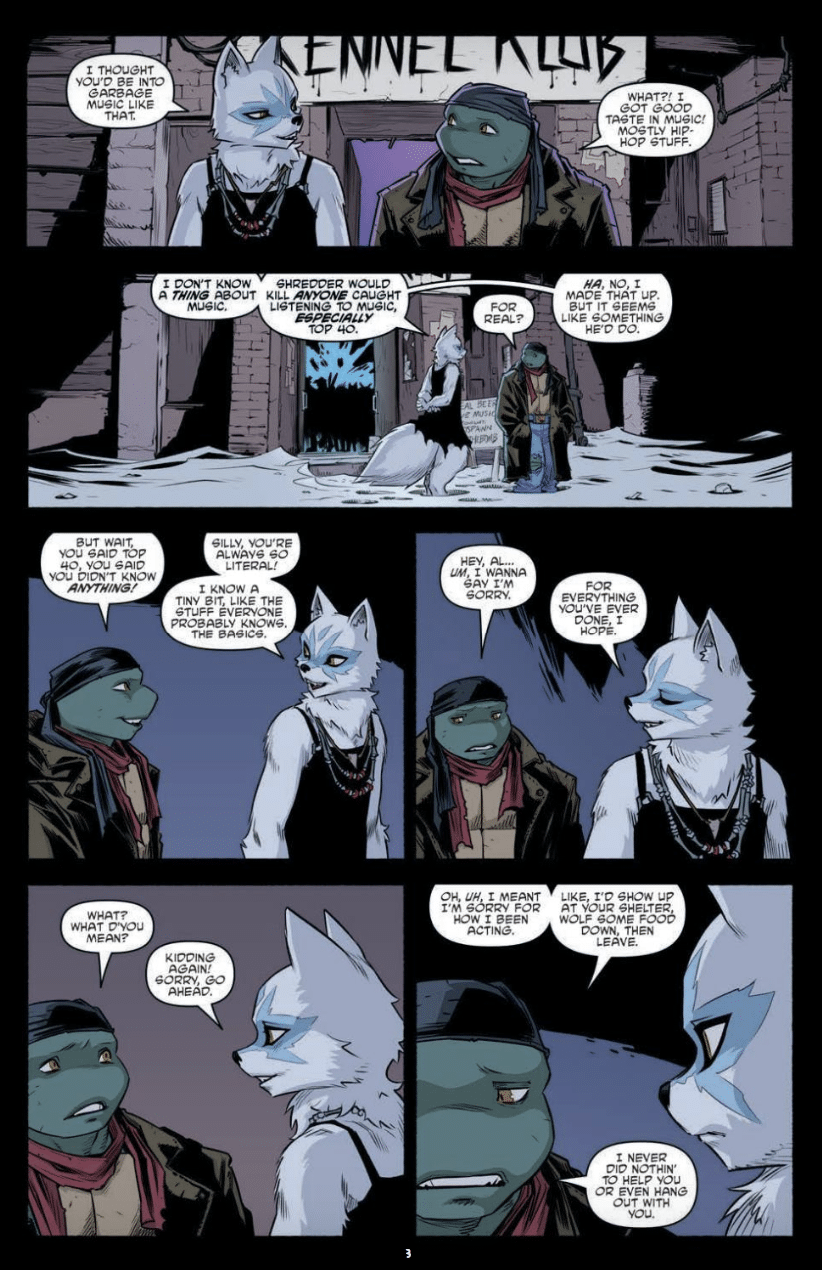 In other Turtles news, IDW Publishing's version of the heroes-in-a-half-shell is rumoured to be getting a live-action series.
The series, currently in development for the CBS All Access streaming service, will adapt the publisher's upcoming Teenage Mutant Ninja Turtles five-issue miniseries – The Last Ronin.
The comic series, to be released later this year, is set in a future New York City far different from the one we know today. There, a lone surviving Turtle goes on a seemingly hopeless mission to obtain justice for his fallen family and friends.
According to a report by The Cinema Spot, the series is the result of a collaboration between CBS, Paramount, Nickelodeon and other ViacomCBS-owned companies.
However, it's worth noting that while the project is in development, it hasn't received a series order just yet.