Since making their comic book debut in 1984, Leonardo, Donatello, Raphael and Michelangelo have given fans an infectious mix of action, fun and brotherly bonding. Through various movies, TV shows and video games, the iconic Teenage Mutant Ninja Turtles have cemented their place in the hearts and minds of fans around the world.
And they're about to get back into fighting form with a brand new game.
Video game publisher Kongregate has announced a new mobile game based on the Teenage Mutant Ninja Turtles franchise, called Teenage Mutant Ninja Turtles: Mutant Madness.
The free-to-play role-playing game, based on the Nickelodeon version of the characters, allows players to build squads of heroes and villains in order to fight a new menace on the streets and sewers of New York City.
Speaking about the launch, Game Lead at Kongregate Tony Perkins said…
"We're excited to reveal Teenage Mutant Ninja Turtles: Mutant Madness, especially to longtime fans. Our team has been hard at work bringing these classic characters to life, knowing our players will appreciate the level of detail and heart we're bringing to the game. From the Turtles' sewer-lair, to fighting the Foot Clan in the streets of NYC, to Krang in his Technodrome, this game was made by fans for fans."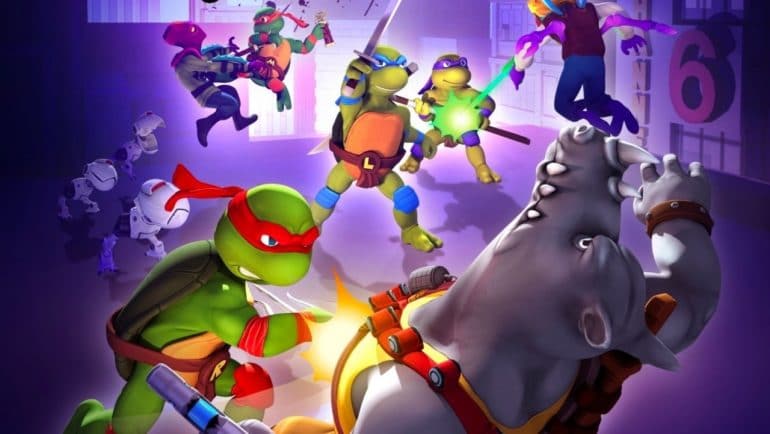 Based on the game's trailer, it looks like Mutant Madness doesn't stray too far from the free-to-play mobile game formula. Gameplay will be split between combat missions and managing the sewer headquarters.
Each character will have their own strengths and weaknesses, and you'll be able to unlock new skills as you progress through the game.
Teenage Mutant Ninja Turtles: Mutant Madness also includes a new story that follows the Turtles as their battle takes them from New York City to Krang's Technodrome.