If you are an avid comic book fan, like the co-creator of Teenage Mutant Ninja Turtles, you might spot a few similarities between the TMNT crew and one of Marvel's favourite superheroes, Daredevil. While there is a reason for that, the co-creators of TMNT have said that they have plans for a TMNT x Daredevil crossover and will happen…someday.
RELATED: Teenage Mutant Ninja Turtles: Mutant Mayhem Review
Suppose you have paid attention to your comics. In that case, you might have noticed a couple of similarities between Teenage Mutant Ninja Turtles and Daredevil, and while some creators might be offended when you start to notice similarities, co-creators of TMNT, Kevin Eastman and Peter Laird, have openly admitted that they were highly inspired by Daredevil and that they were even a little cheeky with giving some love and references to the work that inspired them.
As many have pointed out, both comic book heroes (or rather the hero and the band of heroes) work against the evil forces that are ninja cults. Daredevil faces The Hand, and the TMNT crew fight The Foot. The former is trained by his blind master, Stick, and the underground brothers are trained by their adoptive father figure, Master Splinter.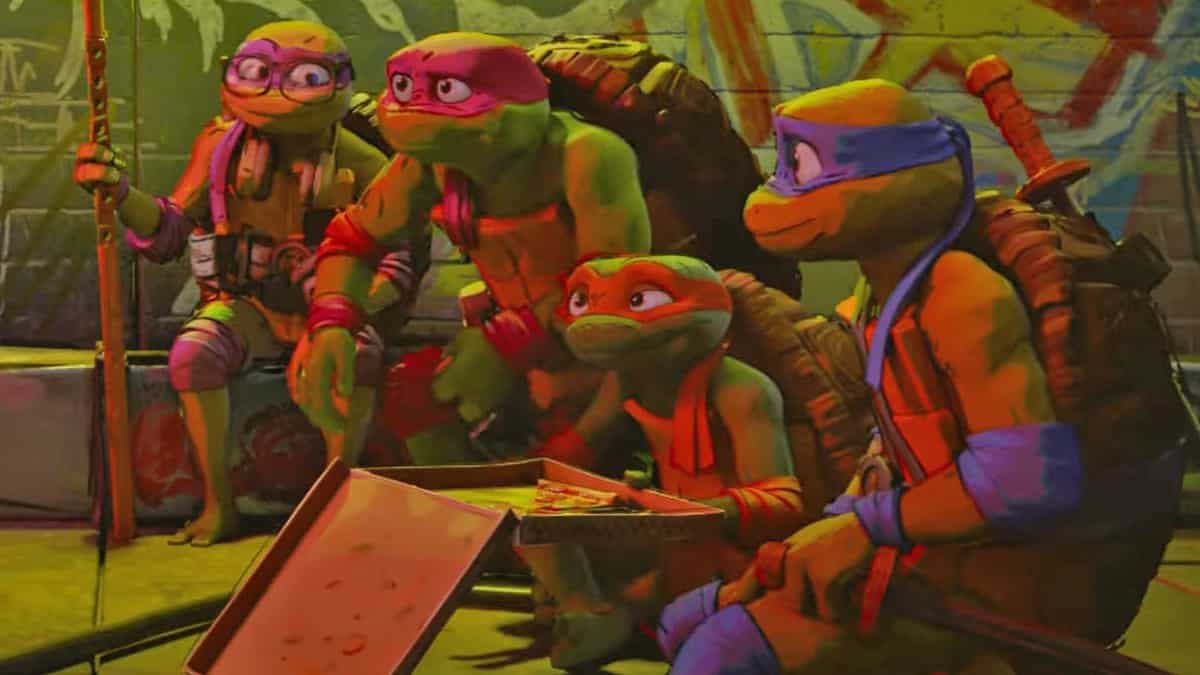 The four sewer-dwelling brothers that we know and love, the Teenage Mutant Ninja Turtles, are famously known for their excellent crossovers, such as the four volumes of comics that include Batman, two volumes where they got to meet the Power Rangers, one-time events with excellent collaborators like The X-Files, Street Fighter, and a cult favourite, Ghostbusters. So why no Daredevil crossover?
RELATED: Racists Are Complaining About April O'Neil In TMNT: Mutant Mayhem
Marvel isn't exactly known for its agreeableness when collaborating with other companies and working on crossover comics in recent years, despite having been marginally okay with it in the past. That being said, if anyone can get the comic book giant to be okay with it, it would be Kevin Eastman because he has done some work for Marvel in the past.
His work includes well-known comics like King-Size Conan, Elektra: Black, White & Blood, which is perfect as she is widely regarded as the female counterpart to Daredevil, but he has also done covers for X-Men, The Thing and, of course, Daredevil.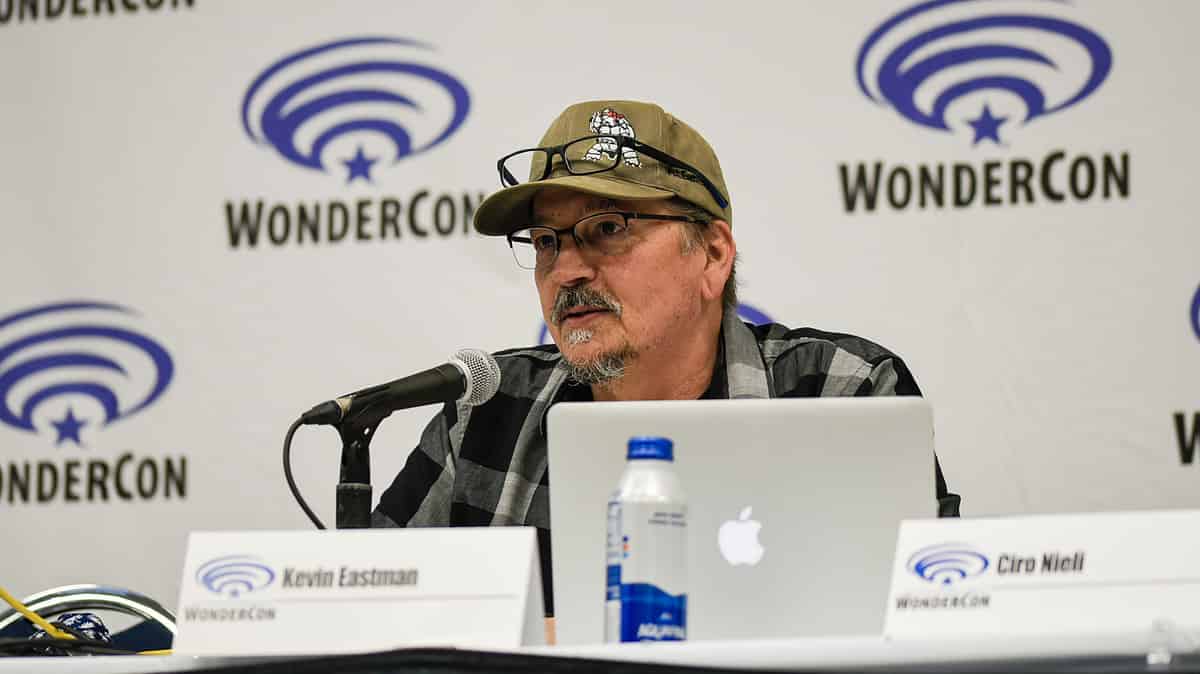 When ComicBook.com asked Eastman about it while he was promoting the digital release of Teenage Mutant Ninja Turtles: Mutant Mayhem, he shared that the possibility of a crossover crosses his mind all the time and that he sincerely believes it will happen when it is meant to, but when it is meant to happen, nobody knows.
RELATED: The Top 10 TMNT: Mutant Mayhem Toys & Merch
Eastman shared that he would love to make it happen and believes that it will; if it doesn't, he will make it happen someday. "I have a story, and I have ideas and one time, I would like that opportunity to do it," continuing by saying, "If not, I'll just do it for free and out it out."
So, as far as Eastman is concerned, the crossover is going to happen whether he gets to do it through a studio or not, so we will have to wait and see what the future has in store for us when it comes to a TMNT x Daredevil crossover.
Do you want to see a Teenage Mutant Ninja Turtles and Daredevil crossover?