Oh, how quickly things change over the course of a year. In August 2018 Warner Bros. and DC celebrated the success of the animated film Teen Titans Go! To the Movies, which made $52.1 million from a $10 million budget. Now, with a few days to go until the release of Teen Titans Go! vs. Teen Titans, there's little to no hype around it.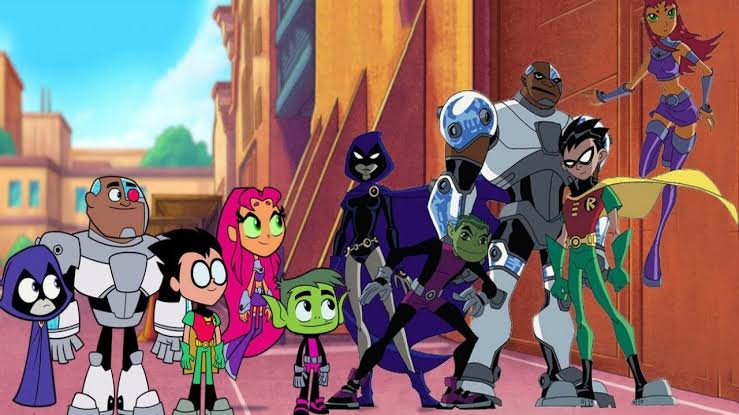 Originally teased in Teen Titans Go! To the Movies, this latest DC animated film was meant to please fans of the original 2003 Teen Titans series and the hugely popular Teen Titans Go! show. While a cinematic release might've been pushing it, the interest in this production is dreadfully lukewarm in comparison to other superhero movies released this year.
It's strange, especially considering the early praise it received at Comic-Con International in San Diego. Both IGN and CBR gave it glowing reviews, complimenting its fan service, but that positive buzz hasn't carried over in recent months. In fact, it's largely ignored on the internet, and you'll probably find most fans are surprised that its digital release is on September 24.
Taking into account how revolutionary Teen Titans was at the turn of the century, you'd expect to see a similar reaction to this movie as the announcement of Young Justice's third season. There was a genuine excitement and anticipation around the continuation of the show on DC Universe, and fans counted down the days until the new season debuted. Yet, here's a film, featuring the revolutionary Titans and the kid-friendly group, and it's crickets…
The blame needs to be placed squarely on the marketing department here. Even if the budget isn't as much as it was for Teen Titans Go! To the Movies, at least some effort could've gone into the promotion of this movie. Surely, the team must realise how popular these two versions of the Titans are and be able to capitalise on it?
Marketing aside, maybe an animated feature like Spider-Man: Into the Spider-Verse has ruined everything else afterwards. After watching that Oscar-winning picture, it's difficult to look at these comic book animated movies the same again. It broke new ground and set news expectations, and it's up to the film-makers to catch up to this standard and deliver something as remarkable as it. But is it a tall order or unrealistic ask?
A year ago, the prospect of seeing these two versions of the Titans on the screen had fans clapping and cheering in delirium. Now, nada. Maybe the interest will roll around when Teen Titans Go! vs. Teen Titans is actually released and the positive word of mouth spreads. You can only hope so.