For those who might have yet to follow this enigmatic show over the years, Ted Lasso is an American sports comedy-drama TV series developed by Jason Sudeikis, Bill Lawrence, Brendan Hunt and Joe Kelly, with a stellar cast bringing it to life.
RELATED: Ted Lasso Season 2's Message Is What the World Needs Right Now
The series started to air on Apple TV on the 14th of August, 2020. The series has since had a relatively successful second and third season, airing in 2021 and 2023 respectively.
Season three continued the story of the American college football coach Ted Lasso, who was hired to manage AFC Richmond, a struggling English Premier League soccer team, unbeknownst to him in the hopes that his hiring would lead to the collapse of the soccer team. To everyone's surprise, his optimism and playful character lead the team to an unlikely success.
With questions circling about whether a fourth season is on the cards, despite everyone treating the third season like the final one, let's take a look at the cast of Ted Lasso and what they are gearing up to do next.
We didn't want to keep you here forever for this article by focusing on the full cast of Ted Lasso, so we have focused on some of the most loved and principal actors of the series, but if you want a comprehensive list of every single actor (100+) in the series, let us know!
Anthony Head
Anthony Head stars as Rupert Mannion for eighteen episodes throughout the three seasons and does a notably fantastic job of making the world hate his character. Rupert Mannion is unabashedly and undeniably the villain of Ted Lasso. After a horribly messy divorce from Rebecca Welton, Rupert tries to make her life a living hell.
Ted Lasso wasn't the first time that Head starred as Rupert, although when he starred as Ruper Giles in Buffy the Vampire Slayer (1997-2003), we all liked him much better. He has also had roles in Merlin (2008-2012) as Uther Pendragon, Percy Jackson: Sea of Monsters (2013) as Chiron and The Canterville Ghost (2021)as Sir Simon de Canterville.
Billy Harris
Billy Harris stars as Colin Hughes in every episode of Ted Lasso, the Left Wing for AFC Richmond. I wouldn't blame you if you didn't recognise this breakout star. He has never had a named role in a movie or series besides the podcast series Moriarty: The Devil's Game (2022) as JJ Moriarty.
Despite not having starred in many a movie or series over the years, Billy Harris surprised the world with his acting skills but didn't surprise everyone as he studied theatre at Bristol Old Vic Theatre School from 2014 to 2017, making him a big name on the stage rather than in front of the camera.
Brendan Hunt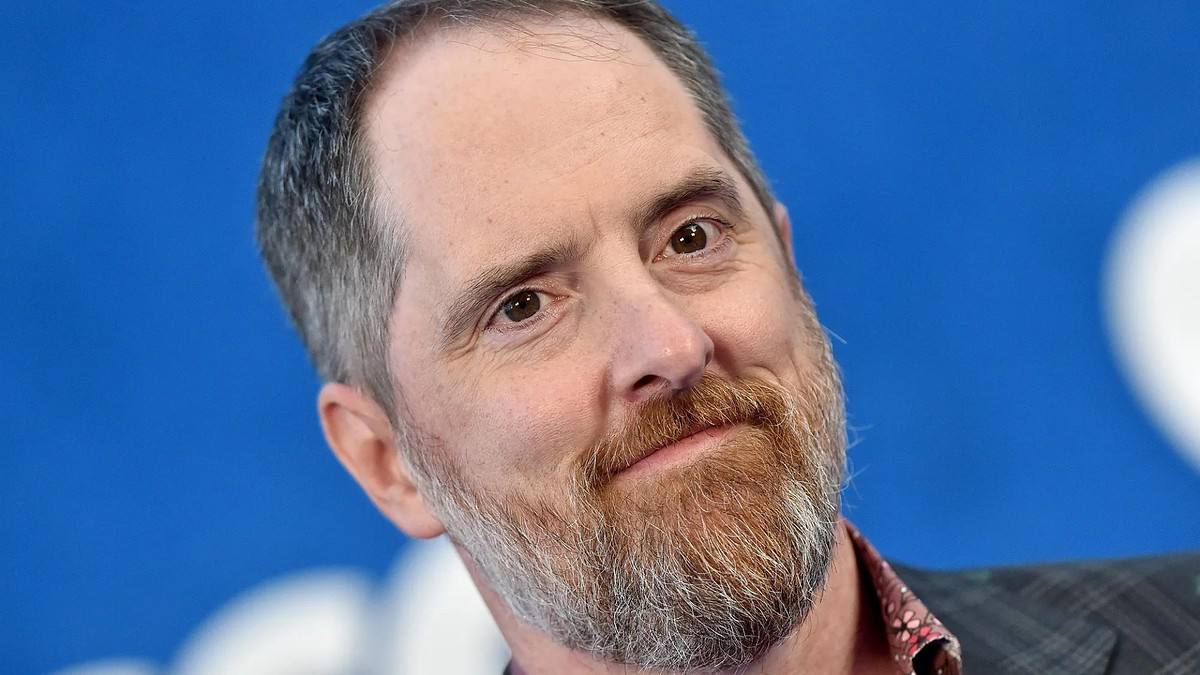 Brendan Hunt not only developed the series, worked on the story and the teleplay, and wrote two episodes, but also starred in the series as Coach Beard in every single episode of the show. Although his name is Coach Beard, he is actually one of the coach assistants for the unsuccessful team and one of Ted's oldest and best friends.
If you have seen Brendan Hunt before, it might have been from his role as Frank in Bless This Mess (2019-2020) or a sex addiction group member from Horrible Bosses 2 (2014).
RELATED: FIFA 23: Ted Lasso & AFC Richmond Join EA's Football Game
Brett Goldstein
Brett Goldstein not only takes on the character of Roy Kent but also stands in as co-executive producer and co-producer for twenty-three of the show's episodes, starting in 2021, and has written four episodes and edited ten of them throughout the series. In the show, Roy is the captain of AFC Richmond and the club's coach, who is then the manager once Ted arrives.
Brett Goldstein has a face that should be very familiar if you are a Marvel fan, as he has most recently starred in Thor: Love and Thunder (2022) as Hercules, a step up from his marginally unsuccessful role of Bob in SuperBob (2015).
Charlie Hiscock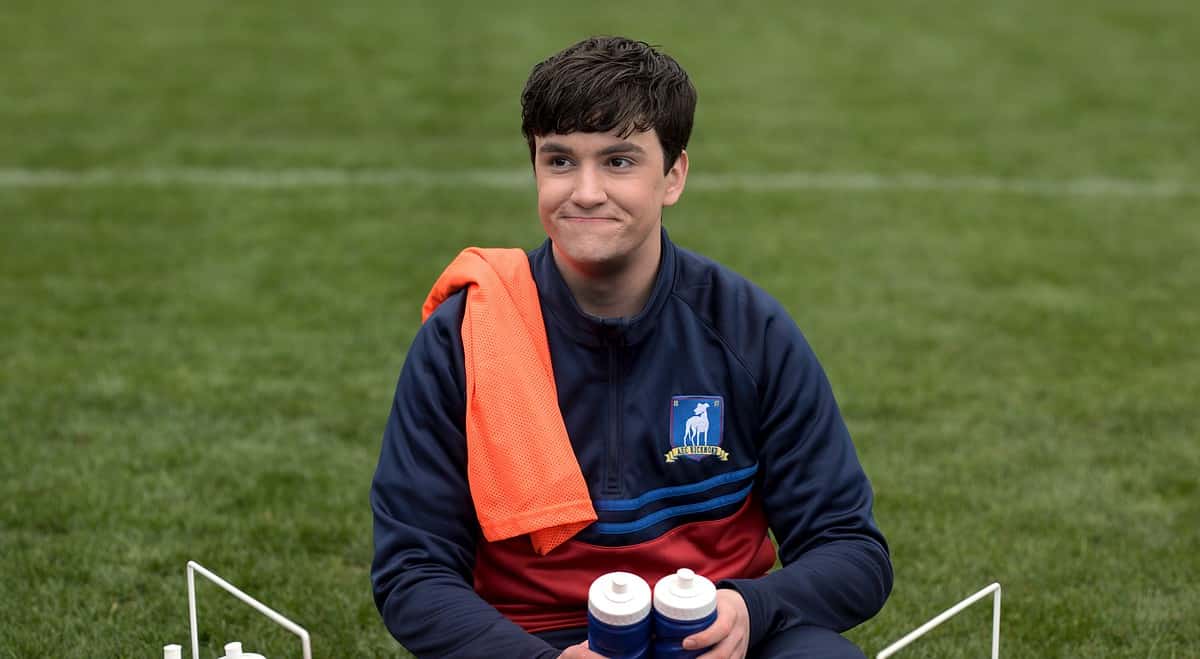 Charlie Hiscock stars as Will Kitman in twenty-three of the thirty-four episodes of the show. Ironically, he is the clubhouse attendant for AFC Richmond, another name for which would be the kit man. See what they did there? He has been the target of many awkward moments thanks to walking in on and interrupting other characters' conversations while just trying to do his job.
If he looks familiar, you might recognise a slightly younger Charlie Hiscock in Red Rose (2022) as Jacob Taylor or Secret Life of Boys (2019-2021) as Robbie Hughes.
Cristo Fernández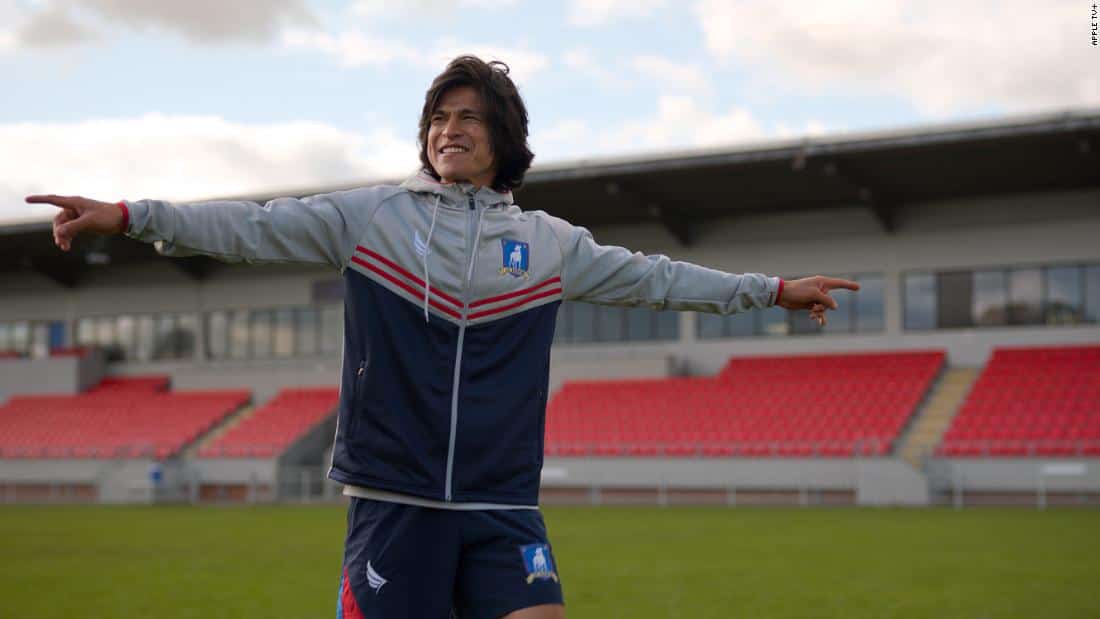 Cristo Fernández stars as Dani Rojas for twenty-nine of the thirty-four episodes of the show as the striker for AFC Richmond. After an unfortunate injury, audiences and the AFC Richmond team didn't get to see how good he was until he had healed and was brought in for training by Ted Lasso, upon which they realised that he was actually a great player.
While you might remember his face from a quick glimpse at a handsome bartender in Spider-Man: No Way Home (2021), a more recent memory might be from Transformers: Rise of the Beasts (2023) as the enigmatic voice of Wheeljack.
RELATED: Ted Lasso Season 3 Needs to Be the Apple TV+ Show's Last
Ellie Taylor
Ellie Taylor stars in Ted Lasso as Florence "Flo" Collins, or "Sassy," for a mere eight episodes out of the show but managed to steal the hearts of audiences worldwide as Rebecca's best friend. Despite being a professional child psychologist, Flo often introduces herself as Sassy to others in the show.
Ellie Taylor has made a name for herself as a presenter in the reality TV world, as she has presented for Bake Off: The Professionals (2016-present), Snog Marry Avoid? (2008-present), and The Great Pottery Throw Down (2015-present), but has also starred in The Mash Report (2021-2022) as Susan Treharne.
Hannah Waddingham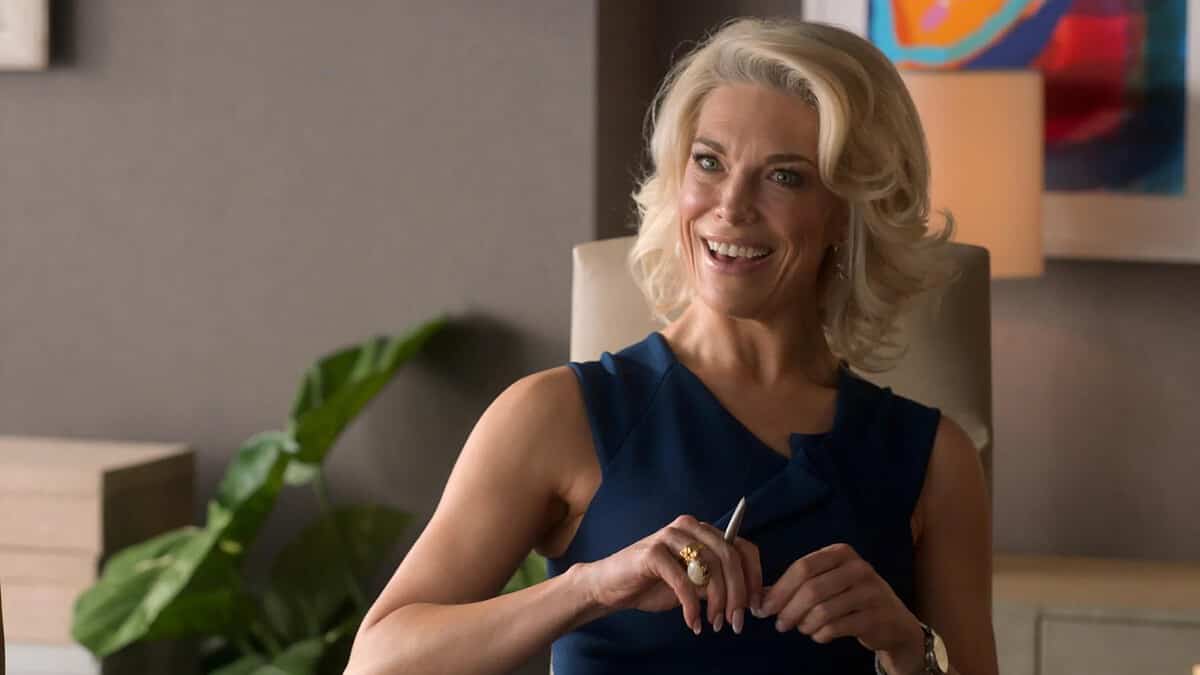 Hannah Waddingham stars in Ted Lasso as Rebecca Welton, appearing in all but one show episode. Best friend of Flo and ex-wife of Rupert Mannion, and is a formative part of the series as the owner of AFC Richmond, making her the boss of everyone who works there.
Rebecca isn't as innocent as she seems, as she is the one who is initially plotting against AFC Richmond and hires Ted in the hopes that both he and the league will fail. Waddingham has been spotted in performances by Joanne Hill in Winter Ridge (2018).
James Lance
James Lance stars as Trent Crimm in Ted Lasso, appearing in twenty-two of the thirty-four episodes. Trent only became a main character in season 3 after making it through the first two seasons as a tenacious sports journalist for The Independent before quitting his job to become an author, choosing to write a book about Richmond after following their sporting throughout the series.
You might most notably recognise James Lance from his role as Léonard in Marie Antoinette (2006), followed by Phil in Bronson (2008), François Laroche in Bel Ami (2012) and DJ Ray Henderson in Northern Soul (2014).
RELATED: Footballer Suffers Bizarre Xbox Injury Causing Him to Miss A Match
Jason Sudeikis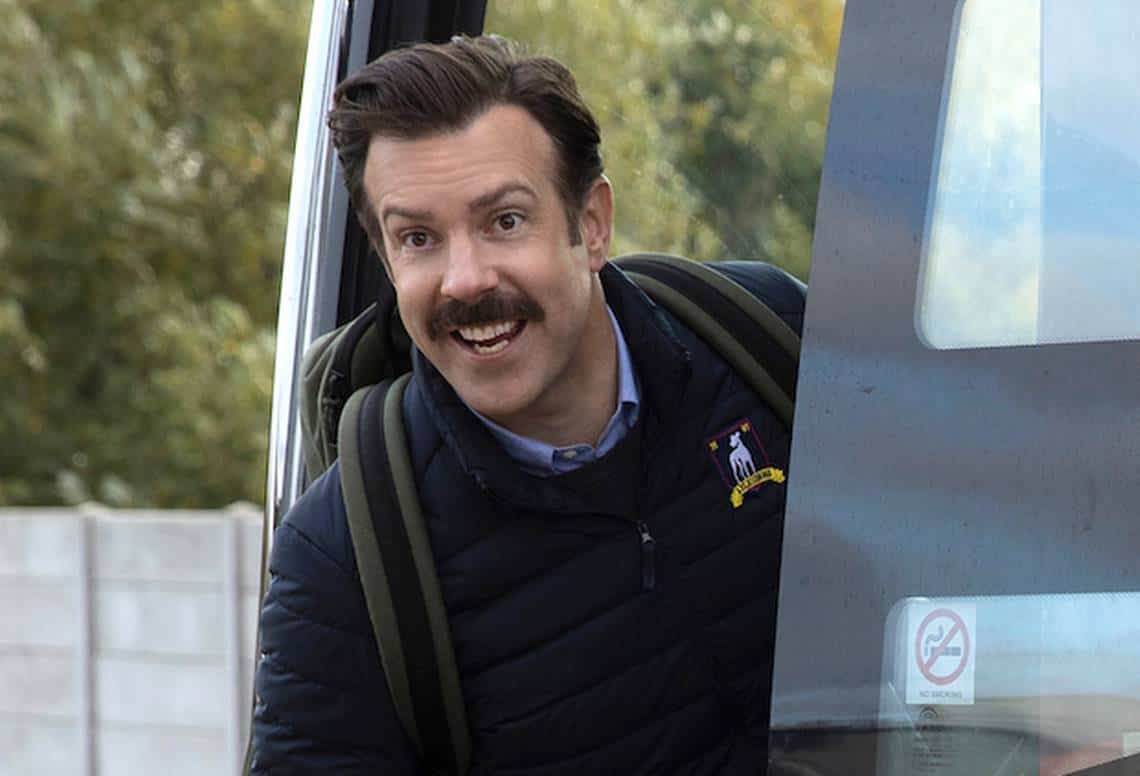 Jason Sudeikis stars in the central role of Ted Lasso. This character is based on Sudeikis's role in adverts for NBC Sport's announcements that they would finally be covering England's Premier League. He is also an executive producer on the series and responsible for writing, story, and development of all episodes.
You would be hard-pressed to find Ted without a smile on his face, as he is always optimistic and personable, much to the annoyance of others.
While Jason Sudeikis isn't exactly unknown, you will recognise him from roles like Kurt Buckman in Horrible Bosses (2011),David Clark in We're the Millers (2013), and Oscar in Colossal (2016).
Jeremy Swift
Jeremy Swift stars as Leslie Higgins, assistant to Rebecca Welton and father to Lindsay, Kris, Dana, Steve and Terry Higgins, as well as the spouse of Julie Higgins. Leslie can be seen as a bit spineless in the show, bowing to every whim of whoever is his boss at the time, having attended to Rupert Mannion's needs before becoming the assistant to Rebecca after the divorce.
Jeremy Swift is an enigmatic actor that you can find in roles like Spratt in Downton Abbey (2013-2015), Vassily Bolotnikov in Jupiter Ascending (2015), Gooding and Badger in Mary Poppins Returns (2018).
Juno Temple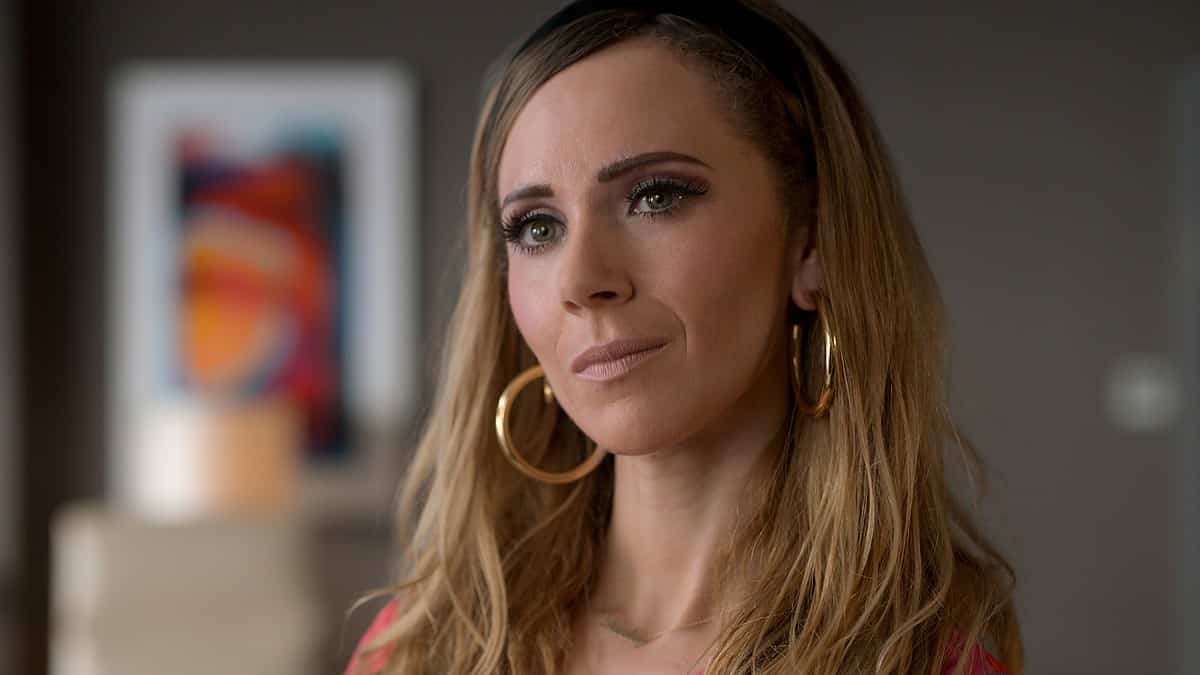 Juno Temple stars as Keeley Jones, a character that appears in all but one episode of the show. Trying to understand all the characters that Keeley Jones is connected to in Ted Lasso would be made easier using a diagram. She is best friends with Rebecca Welton, Ted Lasso and Flo Collins, ex-girlfriend to Roy Kent and Jamie Tartt, and a model-turned-PR-consultant for AFC Richmond.
Suppose you are a fan of tragic romances. In that case, you will instantly recognise Juno Temple as Lola Quincey from Atonement (2007) or from some of her more obscure appearances like young Anna in Mr. Nobody (2009), Dottie Smith in Killer Joe (2011) and another tragic role as Merrin Williams in Horns (2013).
RELATED: FIFA 23 Review – Farewell and Thanks for the Flicks
Kola Bokinni
Kola Bokinni stars as Isaac McAdoo and appears in every show episode. Isaac is a skilled player at AFC Richmond, playing centre-back. Ted Lasso describes Isaac as "A Rodin sculpture in cleats", admiring his skill in training and on the field. Isaac is also a team player who enjoys spending time with his teammates at club activities like karaoke and clubbing.
Kola Bokinni is known for his performance as Lennard in Black Mirror (2016), Daniel in 100 Streets (2016), and Leyton in Top Boy (2019).
Nick Mohammed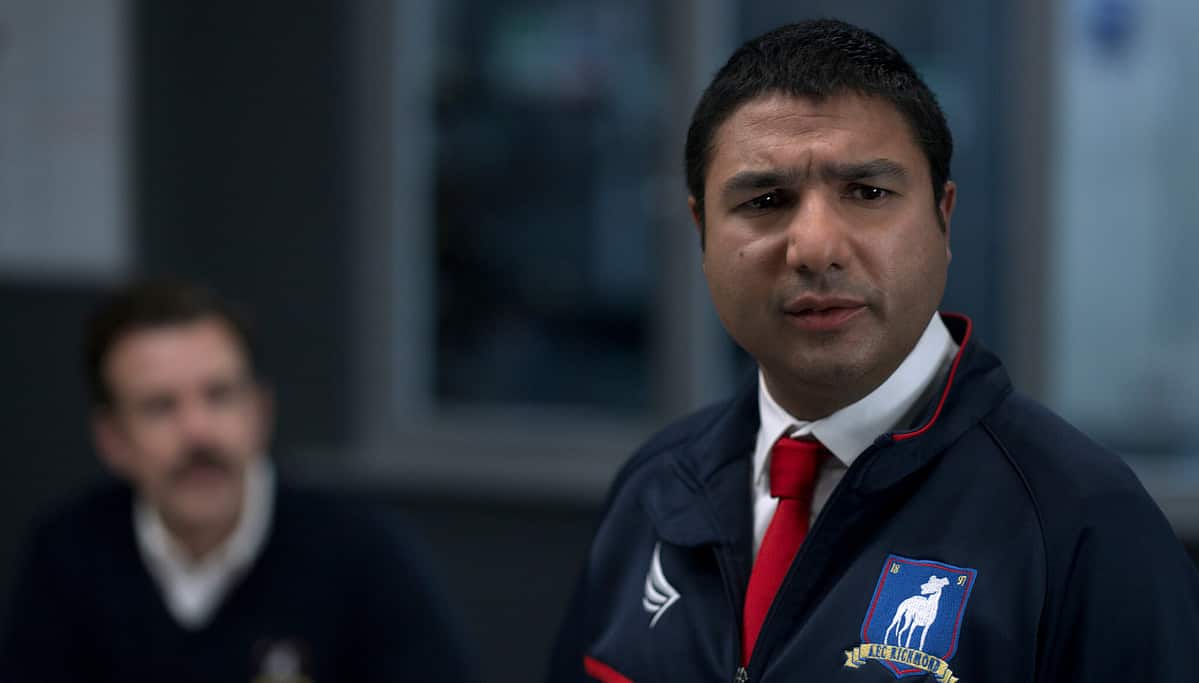 Nick Mohammed stars as Nathan Shelley, appearing in every show episode. Also known as "Nate", he is a regular character on the show. He is known for having been the head coach of West Ham United F.C. Before his post there, he was also the kit man and viewed Ted Lasso as his friend and mentor.
Nick Mohammed is recognisable from roles like Tim Grimes in The Martian (2015), Ariyaratna in Bridget Jones's Baby (2016), and Postman Danny in The Sense of an Ending (2017).
Phil Dunster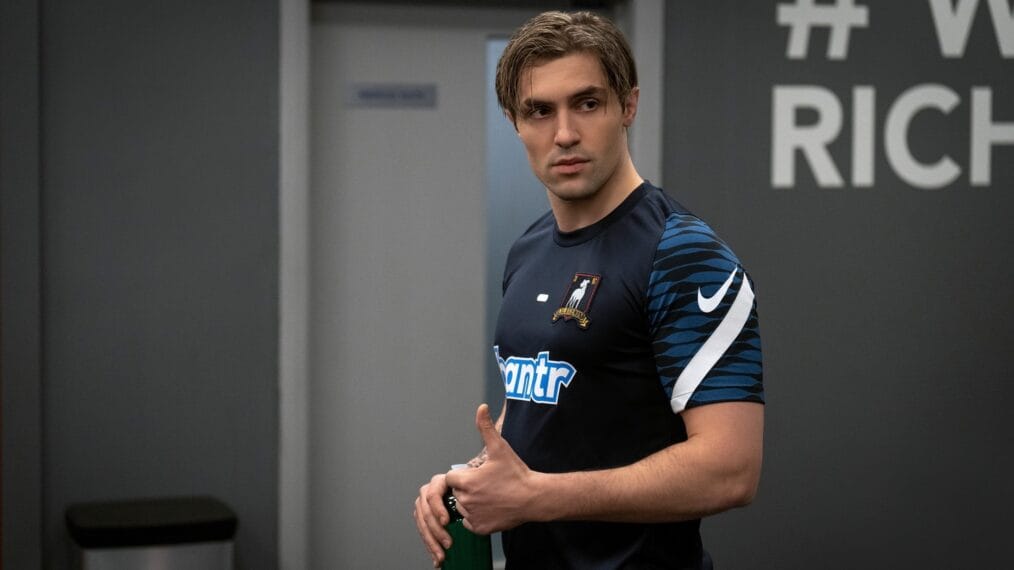 Phil Dunster stars as the infamous Jamie Tartt, the son of James Tartt and the striker for AFC Richmond. Jamie appears in thirty-three episodes of the thirty-four-episode show. Usually hanging out with the other team members, Jamie has a big ego and a high opinion of himself. However, this quickly changes as he grows to support his team, and they support him.
You might recognise Phil Dunster from roles like Nico in Catastrophe (2015-2017), Colonel John Armstrong in Murder on the Orient Express (2017), BJ McGory in Save Me (2018), and Mike in The Devil's Hour (2022).
RELATED: The Apple TV+ Comedy That Gamers Are Sleeping On
Sarah Niles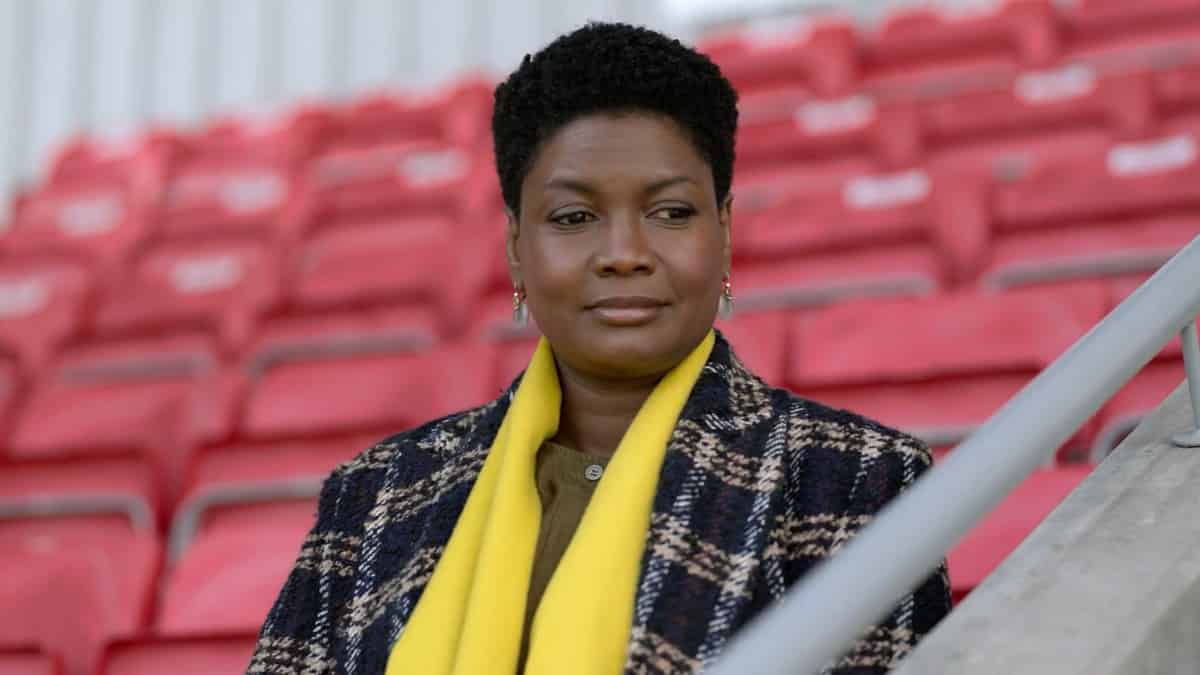 Sarah Niles stars as Dr. Sharon Fieldstone in Ted Lasso, and despite being one of the most beloved characters in the series, she only appears in 13 episodes, first appearing in season 2. As her title suggests, Dr. Fieldstone is a doctor in sports psychology, brought in after an accident involving Dani Rojas. Once his healing was done, other AFC Richmond players found working with her beneficial.
Sarah Niles is also well known for her roles as Melissa in Catastrophe (2015-2019), Ms. Booker in Rocks (2019) and Officer Funmi in I May Destroy You (2020).
Toheeb Jimoh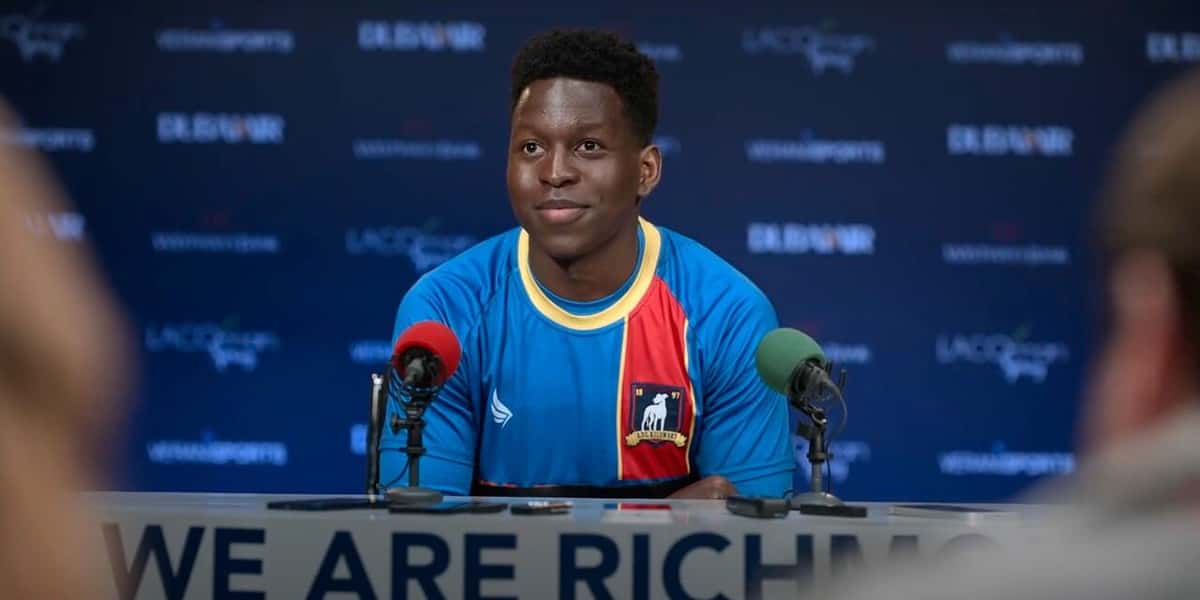 Toheeb Jimoh stars as Sam Obisanya in Ted Lasso and appears in every series episode. Appearing in most of the series, he is a player for AFC Richmond after making his way through a club in the Nigerian Football League, starting out as a defender and making his way to a midfielder.
Sam's optimism and friendliness are infectious, which might be an element of Toheeb Jimoh's personality.
Toheeb Jimoh is known for his roles as Anthony Walker in the movie Anthony (2020), a cadet in The French Dispatch (2021), and Tande Ojo in The Power (2023).
Whether or not Ted Lasso will have a fourth season is a topic for debate in a different article. You can let us know if you want to see that. Still, each cast member in Ted Lasso did an excellent job of portraying their character. If we don't get a fourth season (which seems likely at the moment), now you know where you can find these actors to enjoy more of their work.
Did we miss some of your favourite cast appearances of Ted Lasso?