Tecno arrived in the South African market a few years ago. Under the Itel umbrella, the brand quickly became a household name with a wide range of affordable products for consumers to enjoy. With its steady growth and increased market share, the brand has expanded its range of product offerings. At the Tecno Showcase Event, the brand announced its latest lineup, including smartphones, accessories, wearables and laptops.
RELATED: Review: Tecno Spark 10 5G Sets The Bar For Mid-Range Smartphones
Headlining Its New Product Range
The two new products that headlined the announcements for the showcase were the Tecno Megabook T1 i5 and the new Powerbank.
The new Tecno Megabook T1 headlines the release announcement. While its aim is to provide affordability to the mid-range market, Tecno has not taken shortcuts regarding specifications and performance. Its Intel Core i5 CPU delivers on all your computing requirements.
Additionally, it features a massive 70Wh battery with an average battery life of over 17 hours of continuous use. The battery also has fast-charging support with a 65W charger. It has various memory and storage options to enhance user experience further. Regarding entertainment, it adds excellent visuals with a vivid display and holographic sound system developed internally by the Tecno Audio Lab team.
Loadshedding is still an essential factor in the South African market. As such, Tecno has announced its only lineup of powerbanks into the South African market. Tecno will introduce its range in due course, having featured its 20,000mAh model at the showcase event. The hands-on experience revealed several great product additions, including a visual display on the units, providing helpful information to the consumer. This is a significant enhancement over the standard three or four-dot indicator lights to provide feedback on the battery. The range of powerbank products increases Tecno's smart AIoT products locally.
While the above-mentioned devices headlined the release announcements, Tecno also shared news on additional units at the showcase event. This includes the Spark 10 Series, released a few weeks before the event. Additionally, other units presented included the TECNO Sonic 1 Active True Wireless Earphones, TECNO Watch 2, TECNO Square S3 speaker, and TECNO 4G Portable WiFi TR109 router. As such, Tecno aims to increase its offering across various smart products to create an integrated experience for consumers, even at the mid-range tier.
RELATED: Do New Smartphones Make Older Models Stop Working & Obsolete?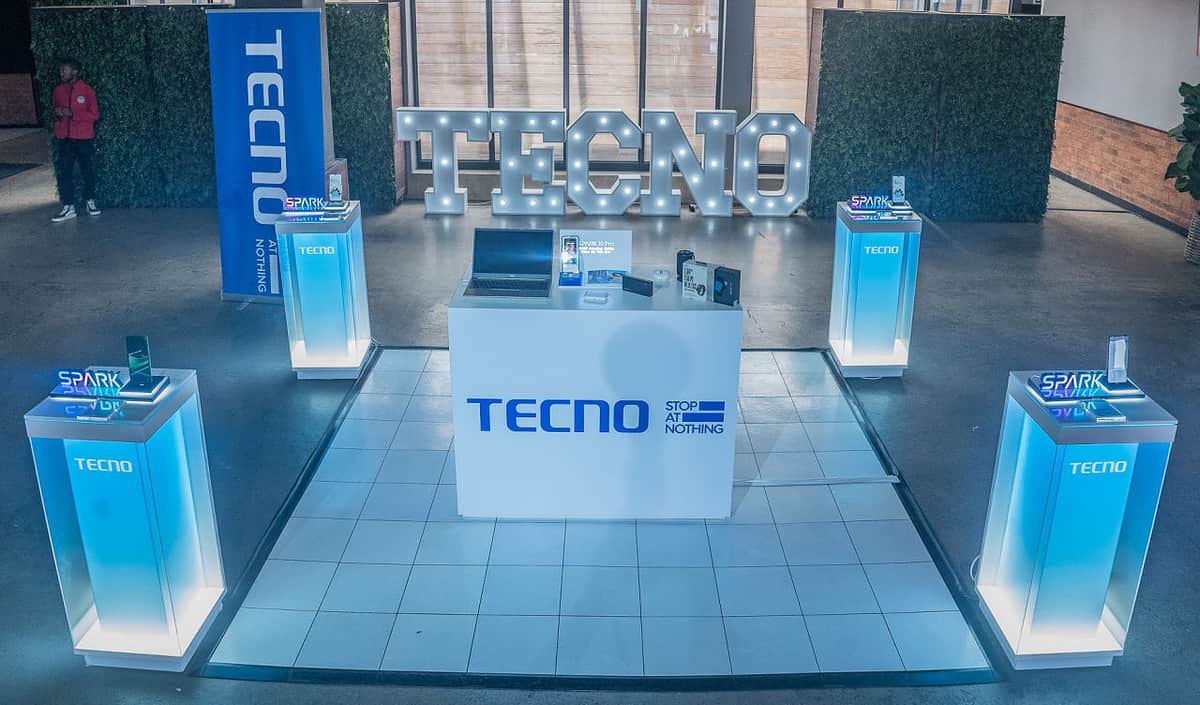 Availability
With its updated range of products at the showcase event, Tecno has positioned itself to compete against the incumbents. Its range of affordable products that deliver a great offering is set to add value to the consumer market.
The brand's range of smartphones and wearables is already available across a wide variety of retailers. This includes the likes of Ackermans, Vodacom, Dunns, Shoprite, HiFi Corp, Edgars, Jet, Game, Pick n Pay, Makro, Mr Price, PEP, TFG and Woolworths. Each of these carries a different selection of products for their consumer base.
Tecno's range of laptops and powerbanks is set to hit the market in 2024, so stay tuned for updates on its South African release.