Specifications:
OS: Windows 7 Home Premium 64-bit Processor: Intel® Core™ i5 Processor (1.90 GHz, 4 MB L3 Cache) LCD: 13.3" SuperBright 400nit HD+ LED Display (1600 x 900), Anti-Reflective Graphics: Intel HD Graphics 4000 Memory: 4GB DDR3 Storage: 256 SSD Optical Drive: None Battery: 4400Wh, 4-cell Li-Ion
---
Ease of Learning: 4.5 / 5
Ease of Use: 3.5 / 5
Enjoyment: 4.5 / 5
Design: 5 / 5
Value for Money: 4 / 5
Earlier this year, Samsung announced the revamped Series 900X Ultrabooks; the 13" and 15" versions. Ironically, it's the 13" variant that faces the most competition and scrutiny, since it falls within the same category as the MacBook Air, Asus Zenbook Prime and less famous HP Envy Spectre XT. Not only does it face such stiff competition from other manufacturers, but also indirectly faces off against its 15" big brother, labelled as the thinnest and lightest in its class. With so much competition, why should you even bother to give this device a second look? Here's why…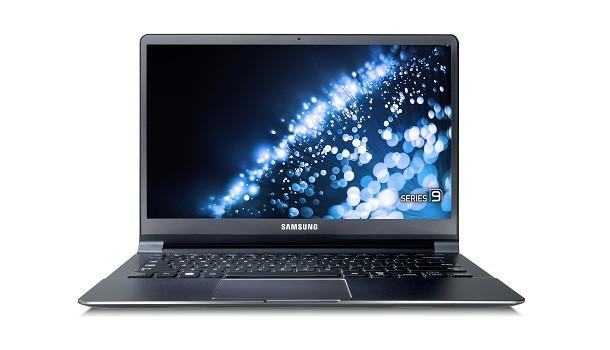 At first glance, there's no denying the Samsung Series 900X 13" Ultrabook is very good looking. This Ultrabook has an aluminium unibody chassis that's lightweight (1.16KG) and thin (12.9mm) while having a sturdy build quality. The only negative aspect about the aluminium was its smooth finish. Samsung would have been better off opting for a brushed finish, repelling the inevitable fingerprints you're bound to pick up on the former.
The Samsung Series 900X 13" Ultrabook includes 1 USB 2.0 and 1 USB 3.0 port, micro-HDMI port, mini VGA output, 4-in-1 card reader, 3.5mm audio jack, and mini Ethernet port. It also includes a 13.3", 1600×900 SuperBright Plus display, 1.7GHz Intel Core i5-3317U (variable by version), 4GB RAM, 256GB SSD (variable by version) and Intel HD Graphics 4000. What this means to you, the consumer, is a boot-up time of less than 12 seconds. If you're a stickler for time wasted during boot-up, you'll be interested to know that the achieved time is around 6 seconds faster than the MacBook Air, which previously held the record amongst the top brass.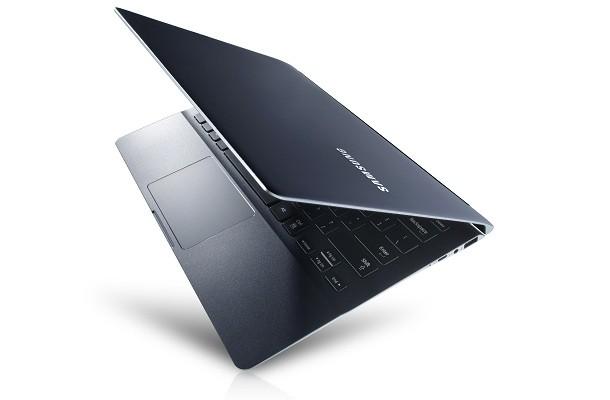 The victory in boot-up time, however, is largely in part to its super-fast SSD, with a maximum read speed of 501 MBps and write speeds of 364 MBps. Other benchmarks don't live up to the same performance, but is still within touching distance of its competitors.
The performance of the battery also yields some great results. Research estimates a battery life around 7 hours, a full 3 hours better than both the Zenbook and MacBook Air (when running Windows; 6 hours for the MacBook Air when running its native OS X). The result sees it narrowly lose out to the Lenovo ThinkPad X230 by a mere 15 minutes.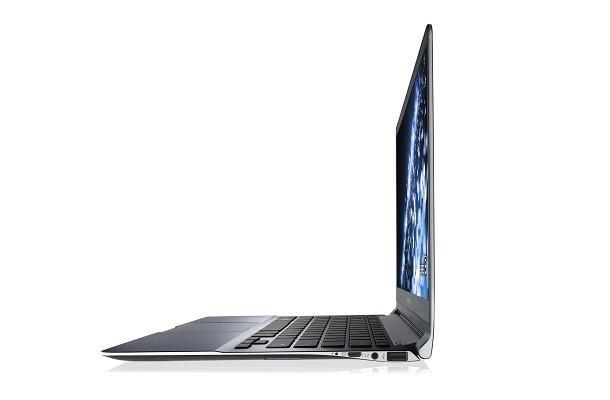 The Samsung 900X 13" Ultrabook definitely has a whole lot going for it, but not without its negatives. The first, and my biggest, annoyance comes in the form of the Touch Pad. Despite the "Scroll Scope, Flat Type, Gesture UI" features of the Touch Pad, more often than not it is very cumbersome to use, especially when browsing the Web. When scrolling across the screen while browsing, you frequently find yourself clicking on links without intention. There are many other faults with the Touch Pad, which is why it would be recommended to use the normal desktop mouse.
This leads to the second negative aspect of this Ultrabook. Including only 2 USB ports is surprising, even if 1 of those were a USB 3.0 port. Since the Ultrabook is designed as the ultimate portable device, it would be expected that you'd find yourself using a USB dongle and USB flash drive, leaving no open USB port for the mouse you desperately need.
The third negative, and possibly the one that bears the most influence, is the price. At around R15,000 the Samsung 900X 13" Ultrabook isn't the cheapest in its class. Its biggest rival in terms of costing is the Asus Zenbook Prime, which lightens the load on your wallet by almost R2,000. But, choosing any laptop based solely on which costs the least is never a good idea.
All in all, the Samsung 900X 13" Ultrabook has an impressive spec and performance sheet. Despite not being the cheapest, it makes it up with its build quality, being one of the thinnest and lightest in its class. The display, too, rates as one of the top with its 1,600×900 SuperBright Plus display, amazing viewing angles, outclassed only by the Zenbook Prime. Its best case for top honours lies in its battery performance, beating the likes of the MacBook Air.
There's no doubt that the Samsung 900X 13" Ultrabook is one of the best on the market. Thus, you will not be disappointed if you choose to purchase this over the other Ultrabooks in its class. If you do make the purchase, however, it's important to note that you might want to purchase a USB port expander to avoid any frustrations at a later stage. You won't find yourself using the Samsung 900X 13" Ultrabook for intense video-editing, or expecting amazing results when playing modern, graphics intensive games. For everything else, such as browsing, document editing, emails, etc., you can almost make it through the entire work day without requiring a charge.
You can find the full specifications here.