If there is a king of showdowns in Hollywood, it is Sylvester Stallone. He has been pitted against every action star and Hollywood veteran you can think of, with everyone asking the question of who you think would win in this fight. An unexpected showdown that no one saw coming happened, and Taylor Swift knocked out Sylvester Stallone!
RELATED: The Expendables 4: Cameos We'd Love To See
Sylvester Stallone has been one of the biggest fighters in the ring in Hollywood since the release of the Rocky franchise in 1976. His legacy's fame and fighting power was only increased by the 2010 release of The Expendables. As the star tends to, he directed and partly wrote the film, continuing the franchise into its latest instalment, Expend4bles. As one of the year's most highly anticipated action films, it surprised no one when it made a gross of $24 million worldwide and appeared in 3,518 theatres on record.
Anyone who knows anything knows who Taylor Swift is and has witnessed, watched, or at least heard of her Eras tour that took over the world this Summer. In an odd turn of events, she was also the star performer of every Chiefs football game this fall, not because she was there singing, but because she announced her relationship with Chiefs tight end Travis Kelce. The announcement not only led to a skyrocketing in ticket sales and views for the NFL but Kelce's social media following has exploded, as well as sales for his football jersey.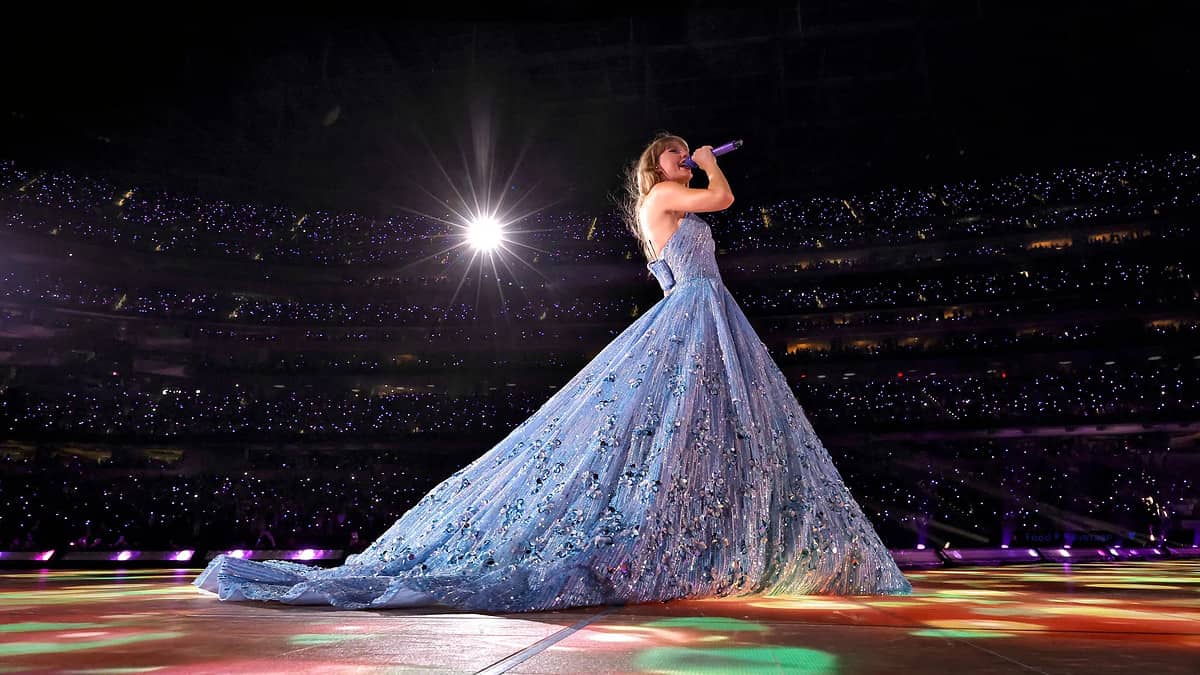 Although Taylor Swift's Eras Tour has been rocking the world, she is currently on a short hiatus, leading to the release of an upcoming concert film directed by Sam Wrench for those who aren't able to go and see her live. Taylor Swift: The Eras Tour hasn't even hit theatres yet but has sold more than $100 million in advance tickets worldwide. It has also been estimated that the movie will be shown in over 8,500 theatres across 100 countries, with demands for the rights to show the movie coming from "the largest city to the smallest town".
RELATED: "They're Not Ready for Me" – Dwayne Johnson Talks About Starring in The Expendables
That means that before the film has even hit theatres, it has already beaten the box office total of films like Talk to Me, Cocaine Bear, Titanic 25 Anniversary, and most definitely beat Sylvester Stallone's latest foray into the movie world, kind of without even trying.
Taylor Swift is one of few Hollywood stars who can promote her movie thanks to a SAG-AFTRA interim agreement. Her movie will rescue the box office after the recent slump caused by the same strike. Her tour is already on track to be one of the biggest in history, and now her movie looks like it's also en route to breaking records.
Taylor Swift's Eras Tour is set to resume on the 9th of November, 2023, kicking things off in Buenos Aires once again, so if you haven't seen her in your country just yet, there is always a chance you could still catch it, unless you are South African, in which case you will have to settle for the movie. Taylor Swift: The Eras Tour is hitting screens worldwide on the 13th of October.
RELATED: Taylor Swift's Latest Move Into Filmmaking Has Guillermo del Toro Excited
Are you going to watch Taylor Swift: The Eras Tour in theatres on the 13th of October?