Episode 5 of Primal (the first episode in the second part of season 1) continues the brutal ongoing tale of the unlikely partnership of a caveman and a T-Rex at the dawn of evolution.
Lying in a pool of its own blood, Fang is helpless against the ferocious ape-man champion who has managed to pound the dinosaur into submission. Near-death, the only hope it has of surviving the attack is Spear. But can the human companion bring down the bloodthirsty ape and rescue his beloved pet?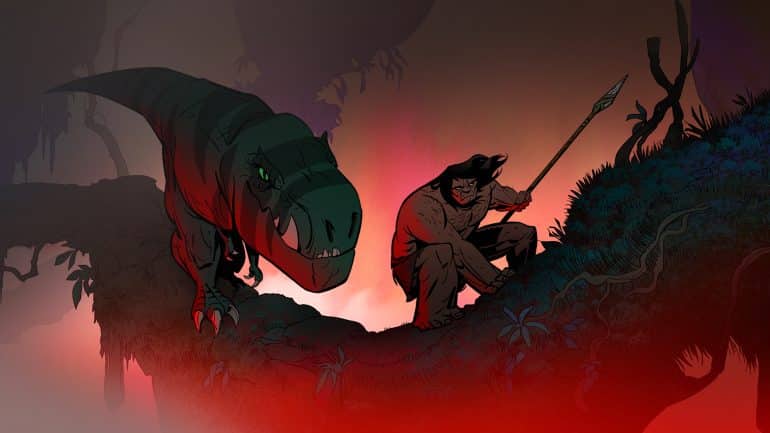 Who would have thought that a rule-breaking show (read experimental cartoon with no dialogue) about a caveman, Spear, and a Tyrannosaur, Fang, bonded by tragedy would be so emotionally charged? Yet, Genndy Tartakovsky's award-winning Primal, which has already been renewed for a second 10-episode season, has stomped its way into the hearts and minds of critics and fans across the globe.
The first five episodes of Primal were groundbreaking and the backend episodes of the first season are equally brilliant. The half-hour animated series, which has never held back on the blood and gore, continues to explore the cruel and unforgiving prehistoric world by raising the bar.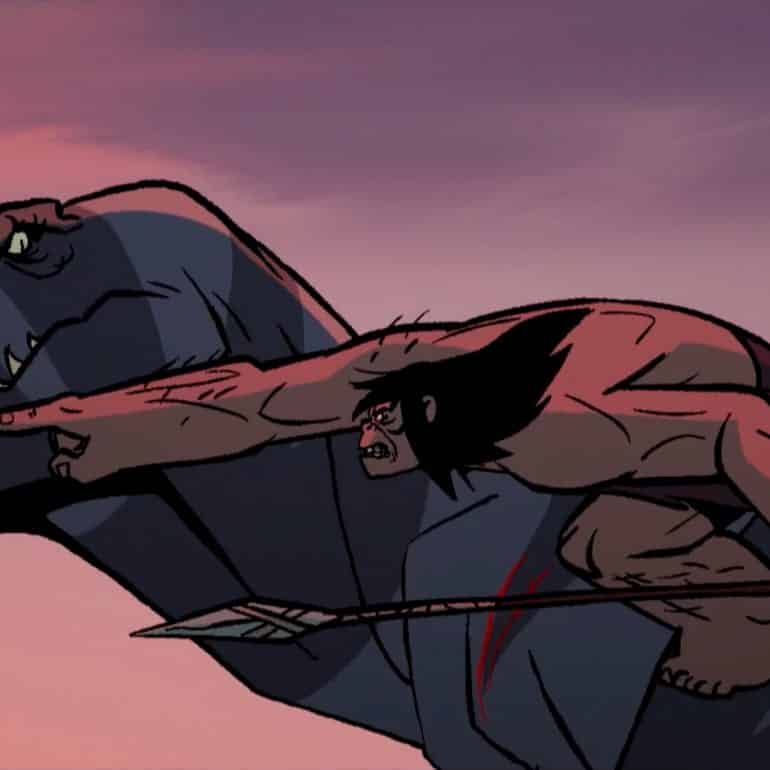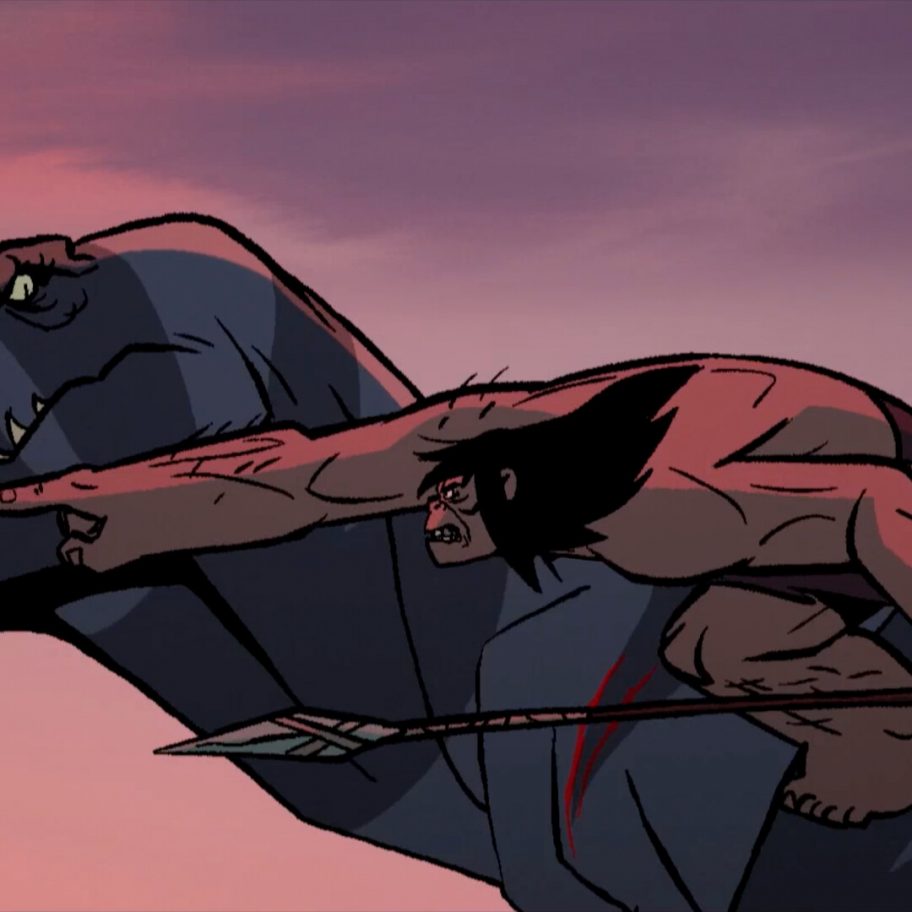 Episode 5 probably has one of the most violent action sequences I've ever seen in an animated production. Limbs are ripped off. Heads are bashed in. Animals are ripped apart.
It's savage. It's raw. It's life unfiltered.
Of course, that's one of the attractions to the show and it's incredibly relentless in continually shocking the audience. Primal impressively discovers new ways to push the story forward in unpredictable ways.
Like the first five episodes, the second batch continues with deep themes of isolation, heartbreak, survival and loss. In fact, it's easy to see the story as a parable of the modern world we live in. We face some of the same tragedies today.
And even though the show features no dialogue at all – with the main characters simply grunting emotionally – Primal finds a primitive and uncomplicated way to communicate important lessons that everyone can relate to.
If you can find another show that cuts to visceral cores of terror, horror, heartbreak and awe in the same way Primal does, please let me know. For me, personally, there is nothing quite like this exposition-free tale out there – certainly not in an animated show.
The first five episodes of Primal premiered on the Adult Swim corner on Showmax in April 2020. Now you can catch the remaining five episodes every Monday, just 24 hours after the US premiere, first and exclusive on Showmax.