Taika Waititi has taken on the MCU and now he is ready to direct a Star Wars movie.
When Taika Waititi pulled double duty on TV's The Mandalorian, nobody knew what the Oscar-winning director/actor/writer of films like Thor: Ragnarok and Jojo Rabbit would bring to the legendary series set in a galaxy far, far away. To everyone's surprise, he brought his voice (and heart) to reformed assassin droid IG-11, an action-packed episode that crackled with energy… and possibly the funniest Star Wars scene ever, which featured two lowly Scout Troopers.
Like the whole series, his episode was a huge hit with fans.
Now, Taika Waititi has been tapped to helm a new Star Wars film and speculation is rampant as to exactly when it will be set in Star Wars' continuity, and what the story might be. Will it be another loosely-connected stand-alone film in the franchise, like Rogue One and Solo: A Star Wars Story? Will it be a palate-cleanser designed to serve as a bookend to The Skywalker Saga? Or will it be something entirely different? The answer may relate to some fan speculation from his Mandalorian episode, and to a little-known, unlikely pair of comic book characters called Tag and Bink.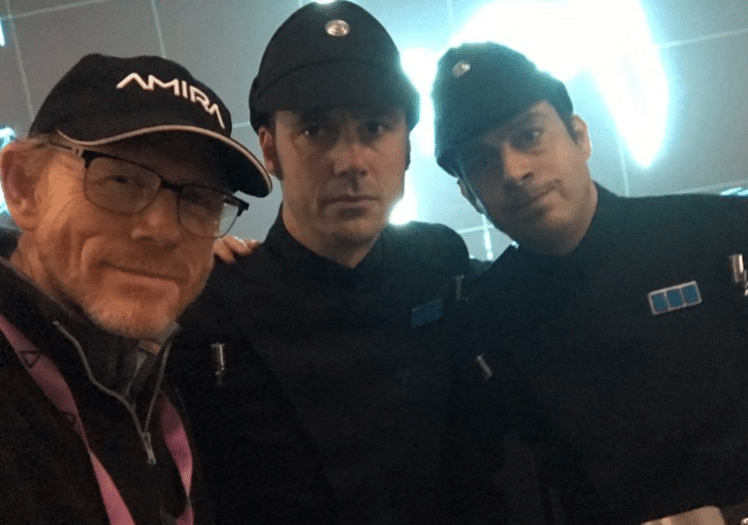 Tag and Bink were a comedy duo who first appeared in Dark Horse's successful Star Wars comic books in 2001, beginning with Tag & Bink Are Dead. Created by filmmaker Kevin Rubio, who made the popular Star Wars/Cops parody film Troops, and artist Lucas Marangon, Tag Greenley and Bink Otauna were meant to be everyman figures. Blundering their way through the Star Wars universe, they're often present at the most pivotal (and implausible) moments in its history… and sometimes affect the outcomes thanks to their incompetence.
Want to know the real reason behind why the Emperor's guards didn't exit his throne room via the elevator, who erased the location of Kamino from the Jedi archives, why Luke Skywalker's hand got shot on Jabba's sail barge, and how Anakin managed to woo a former queen despite having no personality at all? It's all Tag and Bink's fault.
In their first story, set during A New Hope, they were Rebel soldiers who became trapped aboard the Death Star after disguising themselves as Stormtroopers. Despite repeatedly trying to escape, their plans keep falling apart and affected the fates of Luke, Leia, Han, Chewbacca and the droids, and in particular Darth Vader. After posing as TIE fighter pilots, they become Vader's unwilling "backup" during the Battle of Yavin, causing him to crash in the Death Star trench fight – something that's revealed to have little to do with the Millennium Falcon's arrival.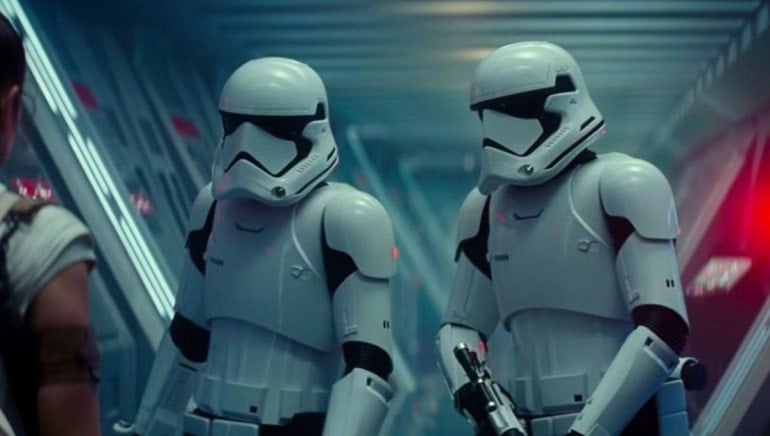 Their later adventures saw them accidentally interfering with Boba Fett repeatedly and being at the scene of Luke's final confrontation against the Emperor on the second Death Star.
As for the prequel comics, it turns out they were Jedi younglings who advised Anakin on courting Padme before arriving late for Anakin's later massacre at the Jedi Temple. Throughout all of their comics, Tag and Bink discuss many of the more monotonous (but amusing) aspects of the Star Wars universe, and voice questions and complaints which echo the opinions of Star Wars fans, including why Stormtroopers had such bad aim.
While Tag and Bink's comic book appearances were comedic in nature and aren't considered canon, in recent years there's been a push to acknowledge them and it appears that they do exist within the accepted Star Wars universe.
Director Ron Howard suggested that he might use them, which resulted in a scene featuring them that was meant to appear in Solo: A Star Wars Story – being played by screenwriter Jon Kasdan and assistant director Toby Hefferman. While the scene was cut from the final film, it does appear in the film's novelisation and specifically names the characters – describing them as "colossal screwups" who Han always tried to avoid.
Tag and Bink creator Kevin Rubio has also supported the fan theory that his characters also appear in The Force Awakens. In the scene in question, two Stormtroopers back up from Kylo Ren, who is throwing one of his notorious tantrums after Rey has escaped. It fits with exactly the sort of appearance they would usually make.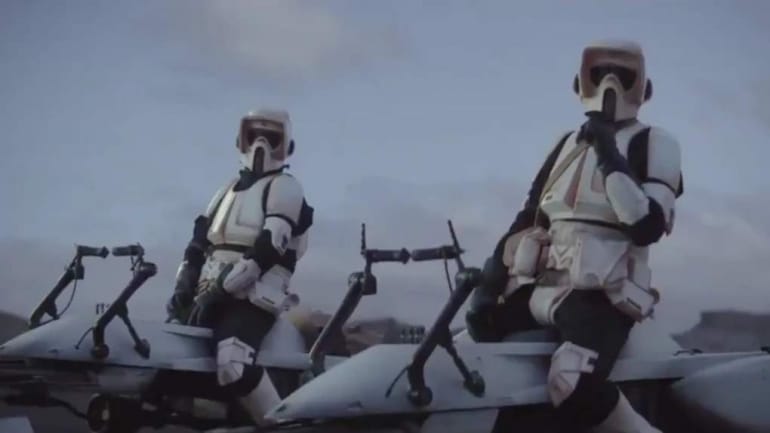 So where does Taika Waititi's film fit in?
Well, it all revolves around those two blundering Scout Troopers at the beginning of his Mandalorian episode. While the scene became an instant comedy classic, some fans were instantly reminded of the similarity between that, the Stormtroopers in the parody film Troops, and in particular of Rubio's hapless duo: Tag and Bink. It wasn't long before people contacted Rubio for confirmation of the identity of the on-screen pair, but it was one fan theory that didn't pan out.
While Rubio admitted to enjoying the episode, he clarified that the Scout Troopers in question weren't Tag and Bink because, at the time of the show's continuity, they're currently working with a Corellian racing team within the New Republic. However, the similarity between Rubio's characters and the Scout Troopers was notable, and the pair on screen played to Waititi's strengths and his gift for comedy. But they were so close…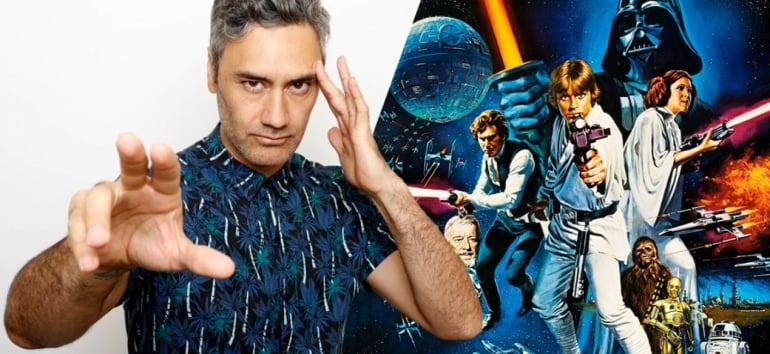 Fans can expect anything from Taika Waititi's Star Wars film, and it's perfectly possible that we could soon be watching the first outright Star Wars action/comedy. If so, there are two ready-made characters called Tag and Bink waiting in the wings, already on the verge of getting their big-screen break after the near-misses of Solo and The Force Awakens.
It's inevitable that they'll make their first official appearance at some point, and a Tag and Bink film could just be the perfect vehicle for Taika Waititi, adding an entirely new point of view to the Star Wars franchise.