Fans of the classic action film Cliffhanger can rejoice as Sylvester Stallone returns to reprise his role in the upcoming sequel. Get ready for more heart-pumping action and suspense!
RELATED: Artist Creates The Sylvester Stallone X Logan Fan Art We Never Knew We Needed
Cliffhanger was an action thriller film released in 1993. It followed the story of Gabriel "Gabe" Walker, a rescue ranger and former mountain climber haunted by a past failure, who works with his girlfriend and best friend to take out and defeat a gang of thieves trying to rob the U.S. Treasury. Sylvester Stallone starred as the main character in the original film, and it seems he's set to reprise his role 30 years later for a new Cliffhanger movie.
The Return of Cliffhanger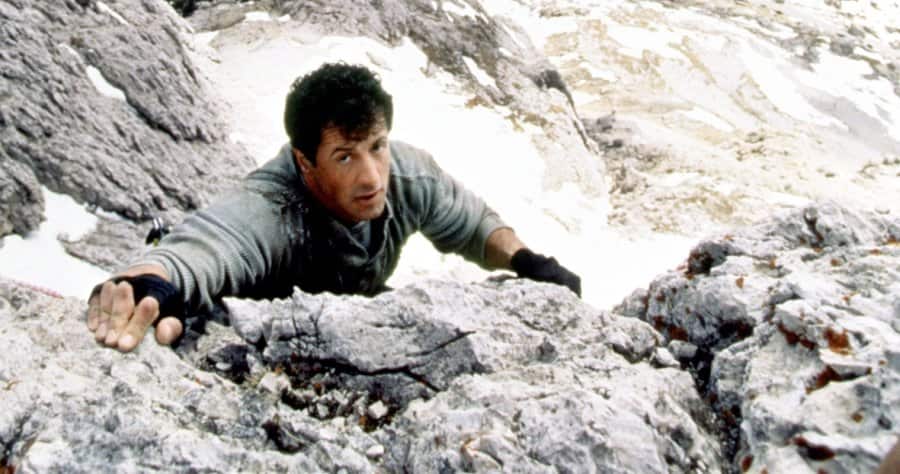 Two weeks ago, Stallone and his company, Balboa Productions, signed a deal with Amazon Studios that would see the 76-year-old writing, directing, producing and starring in several projects. Jennifer Salke, the head of Amazon and MGM studios, commented:
"Sylvester Stallone is an undeniable Hollywood legend who has created some of the most timeless and iconic characters of our generation. As an actor, writer, director, and producer, he has defined his own epic brand of storytelling and inspired people all over the world. We are excited to continue our relationship with Sylvester and Balboa Productions to bring even more of his exciting creative vision to our global audiences."
Ric Roman Waugh recently confirmed that he and Stallone would be teaming up to reboot Stallone's old movie. He's very excited about the project, made clear by the statement he made following the confirmation:
"Growing up with the biggest action film of the '80s and '90s, working on many of them myself, Cliffhanger was by far one of my favorite spectacles. To be at the helm of the next chapter, scaling the Italian Alps with the legend himself, Sylvester Stallone, is a dream come true." He added, "It's going to be a great challenge and blast taking this franchise to new heights, a responsibility I don't take lightly."
Neal H Moritz, a producer on the upcoming project, said he would "never forget the thrill I felt watching Sylvester Stallone in Cliffhanger. I am incredibly excited to be working with [Stallone] and Ric Waugh to continue the story of Gabe Walker and introduce this iconic story to a new generation of filmgoers around the world."
RELATED: The Marvel Character Sylvester Stallone Would Love To Play
What Do We Know About the Cliffhanger Reboot
We know very little about the upcoming project and those involved. We will see Sylvester Stallone return to reprise his role as Ranger Gabriel "Gabe" Walker. It will be directed by Ric Roman Waugh, who worked on Angel Has Fallen and Snitch and produced by several companies, including Stallon and Braden Aftergood's Balboa Productions, Moritz's Original Film, and Rocket Science.
The Cliffhanger sequel will likely explain what happened in the thirty-year gap between the original and the sequel before showing up a retired Gabe and Jessie, his then-in-film girlfriend, and their lives after the very tense rescue mission in the previous film. Something will probably draw the aged rangers out of retirement and have them climbing the mountains again.
RELATED: Sylvester Stallone Is A Superhero In Prime Video's Samaritan
TL;DR
Cliffhanger fans are finally getting the sequel they never thought they needed.
The upcoming film will see Stallone reprising his original role.
While we don't know the plot of the upcoming project, Ric Roman Waugh and Neal H Moritz will be involved.
Are you excited to see Sylvester Stallone in the Cliffhanger sequel?