When you see Jason Momoa in a film, you immediately think he's going to be cracking skulls and taking names. Expectedly, he does do that as Ray Cooper in Sweet Girl; however, the true star here is his young co-star Isabela Merced, who delivers the emotionally charged performance of the year as Rachel Cooper.
How far would you go if you lost your loved one due to Big Pharma's greed? That's the question that Netflix's Sweet Girl tries to answer as a family is torn apart by cancer and a potential life-saving drug being pulled off the market. It takes the viewer through the five stages of grief, as the Coopers' tragedy becomes the catalyst for a wider discussion about how humanity's worth has become commodified.
While the story is driven by vengeance and retribution, it's also a pertinent social commentary about the state of healthcare around the globe. How often have we seen people die because they don't have medical aid or not enough cover? And who elected Big Pharma to play God and decide who lives and who dies?
RELATED: Jason Momoa Says He Would Love To Play Kratos In A God Of War Movie
Surprisingly, for a revenge flick, Sweet Girl isn't as brutally violent as you'd expect it. This isn't Death Wish or Law Abiding Citizen where every kill looks like it was designed by NetherRealm Studios. That doesn't mean it lacks action, though, since there are more than enough sequences to get your blood pumping. From stairway gun battles to water skirmishes, you'll get your thirst for combat quenched here without having drench yourself in buckets of gore.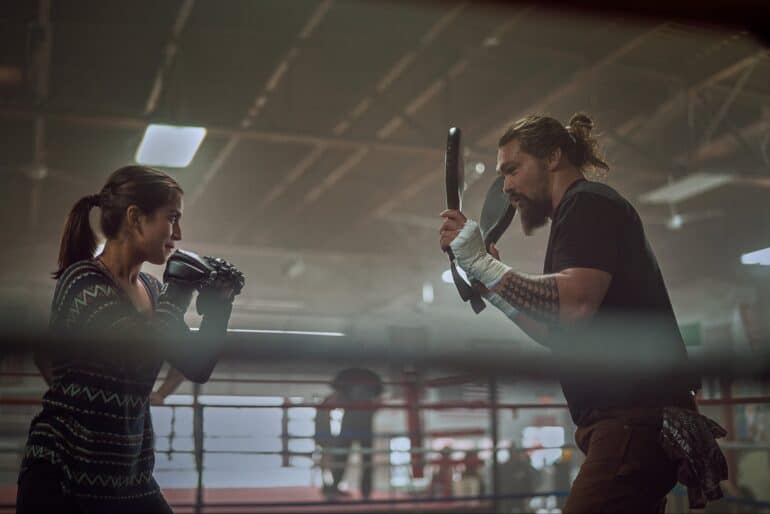 An action-heavy formula like this requires an edit that's both compact and finely balanced. Unlike other modern films that appear to have at least a 140-minute running time mandate, Brian Andrew Mendoza's directorial debut doesn't overstay its welcome for one second. It says what it has to say, throws in an unexpected twist, and wraps up in 110 minutes. There's something to be said about the simplicity and getting straight to the point of it, which makes this story far more impactful than if it had several subplots and pointless tangents.
Too often Netflix's films get labelled as productions that studios passed on. In the case of Sweet Girl, however, it's the opposite. This is the kind of movie that every major studio would dream of having on its release schedule. It's an action film with something important to say—and it isn't only the hulking lead dishing out the revenge.
Tell us, will you be watching Sweet Girl on Netflix? Let us know in the comments section.