As we count down to the release of the latest film from the expanded James Bond franchise, Swatch is on a secret mission to capture the spirit of the character with its Swatch X 007 collection. Fresh off the success of the extension to its Bold collection, the latest addition is set to release ahead of No Time To Die when it hits theatres around the world from April, making it the 25th film to do so.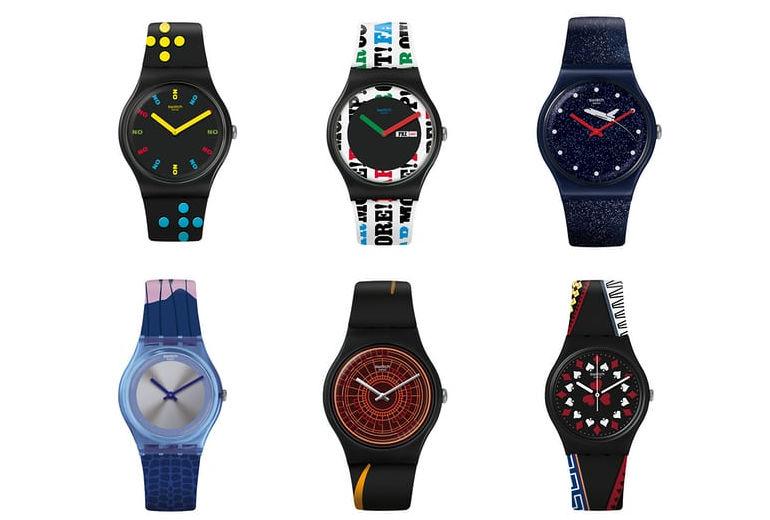 The new range depicts posters and opening title sequences from six previous films, including Dr.No (1962), On Her Majesty's Secret Service (1969), Moonraker (1979), Licence To Kill (1989), The World Is Not Enough (1999) and Casino Royale (2006). Swatch is no stranger to its 007 tie-in collaborations, having featured a number of classic watches in the past. The watches are packaged in a one-of-a-kind, VHS-inspired packaging specially designed for the new Swatch X 007 collection, each matching the film its based on.
A seventh (special edition) watch will also be added to the 007 collection, designed by Swatch and No Time To Die Costume Designer Suttirat Anne Larlarb for Q, Swatch's favourite character. Q's exclusive watch in No Time To Die is a mix of tradition with a hint of the futuristic innovations – a tribute to the man himself.
The first six watches are set to be released on 27 February 2020, along with the special edition, which will only be revealed on the day. No Time To Die will also say farewell to Daniel Craig, who is set to make his final appearance as the world's most famous spy. Pricing for the Swatch X 007 range is set as follows:
Licence to Kill: R1,440
Dr. No: R1,600
The World is not enough: R1,600
On Her Majesty's Secret: R1,600
Moonraker: R1,600
Casino Royal: R1,440