Swatch has been known for its bright and bold watches. The team has also recently featured in a few powerful collaborations, including the Swatch X 007 drop. This time, the drop is out of this world. The Swatch Space Collection partners with NASA, inspiring people to dream big.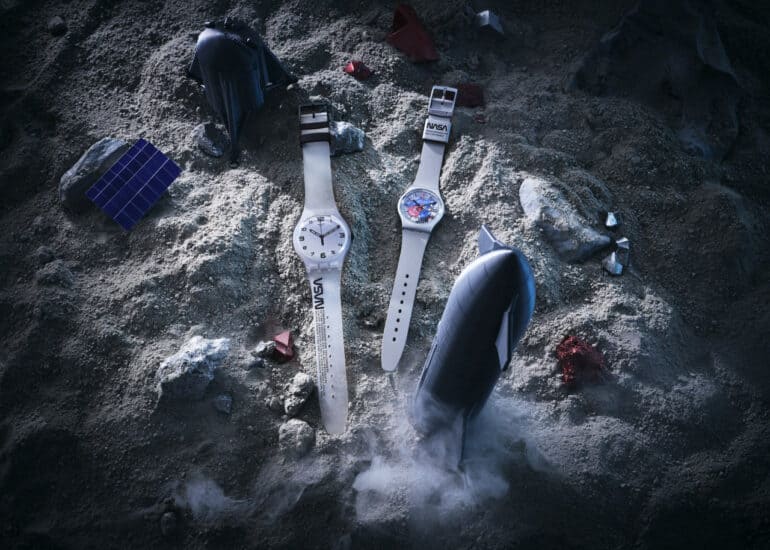 The sky isn't the limit – your dreams are. This is the message of the Swatch Space Collection. NASA has been perceived differently throughout the various generations. But the agency has also captured the imagination and desire to explore the stars, inspiring youngsters to create their own path to new horizons.
This latest Swatch collection also reveals the next chapter in the BIOCERAMIC Swatch story. Watches are crafted from 2/3 ceramic and 1/3 bio-sourced plastic. The BIOCERAMIC technology boasts a silk-like touch and is supremely resilient. Three of the five watches as part of the Swatch Space Collection feature this material.
Each of the watches tells its own story, inspired by the various spacesuits throughout the years.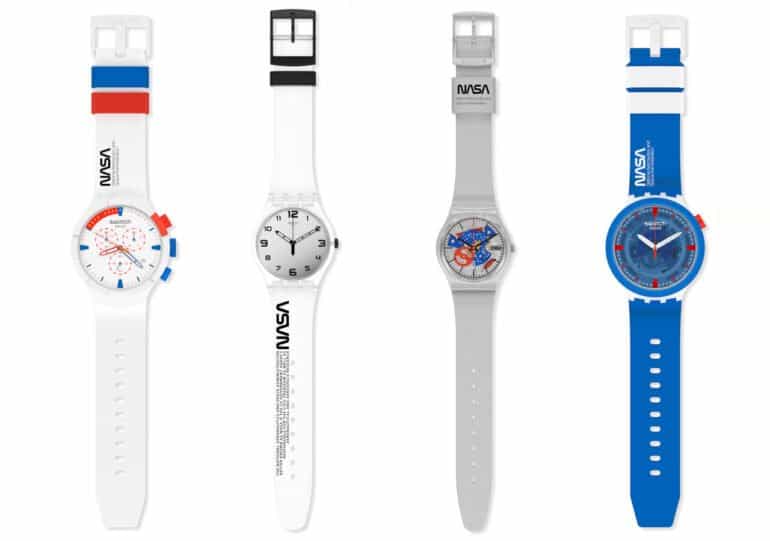 Countdown to Liftoff
Each of the watches are unique in their own right, a mix of materials and detailing. This includes the Chrono timer, coloured accents and nods to the final liftoff countdown.
The Big Bold Chrono Extravehicular watch resembles the iconic white suit first worn in 1983. These suits were worn by NASA astronauts, Story Musgrave and Donald Peterson.
Next is the orange Advanced Crew Escape Suit, which is also known as the Pumpkin Suit. This has inspired the Big Bold Chrono Launch. Its bright orange colour mirrors the highly visible suits worn by astronauts for the ascent into space.
Moving onto the Big Bold Jumpsuit, which echoes the everyday go-to blue jumpsuits worn for press conferences and working in the NASA facilities.
Finally, the final two watches. The Take Me To The Moon 'Gent' watch features a transparent case, while the Space Race 'New Gent' has a mirror-effect silver-coloured dial.
The Swatch Space Collection inspired by NASA spacesuits is available at selected Swatch stores across the country.