After the successful launch of the Swatch Big Bold collection six months back, Swatch South Africa adds to the collection with the new Big Bold Jelly unit.
New time, new age. As part of Swatch's Big Bold product line released back in 2019, which features a statement piece with a striking Ø47mm watchcase.
The successful launch has seen it been adorned on many wrists of ongoing personalities from around the world.
The original range features various colourways, including being wrapped in 3D prints on the dial and strap, along with the BAPE camo patterns. The latest Big Bold piece, however, goes against the benchmarks set by the current range. The Big Bold Jelly has a crystal clear design, allowing you to see through and into the watch itself.
The semi-transparent straps hold together the fully transparent case, which displays its technological core. This apart from the watch hands, which feature contrasting blue, red and yellow colours, transforming the piece from pure simplicity to perfection.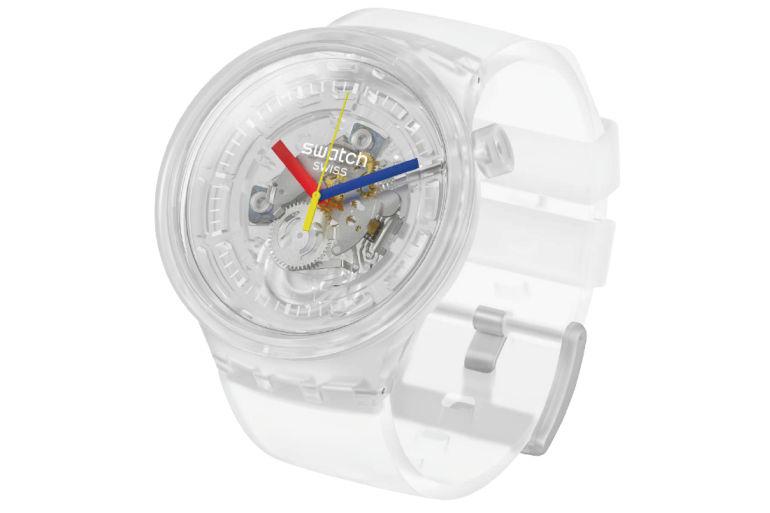 The Swatch Big Bold range is set to continue future drops with new colourways heading into 2020. You can view and purchase any of the pieces from the range at Swatch online site or view the concept stores around the country.