Supergirl's adventures are coming to an end. In a joint decision, the CW, Warner Bros Television and Berlanti Productions have announced that the show will not be renewed after Season 6 airs in 2021.
It is the second series from the CW's DC Arrowverse to end following Arrow, which wrapped its eight-season run in January.
As reported by Deadline, filming is scheduled to begin in Vancouver on September 28th, pending a deal with local unions to comply with SAG's testing guidelines, which have been a sticking point for a number of Hollywood productions there.
Additionally, the new season of Supergirl won't be part of the CW's schedule in January and will only be aired whenever the 2021 midseason is for the network. The production delay is designed to accommodate the show's star, Melissa Benoist who is currently on maternity leave.
Supergirl originally debuted on CBS in October 2015, before moving to the CW Network from season two onward.
Set in National City, Supergirl chronicles the adventures of Kara Danvers (who also happens to be Superman's cousin) as she balances work-life as a CatCo journalist and being a superhero. The show initially took on a villain-of-the-week approach before tackling more serious issues like immigration and gun control.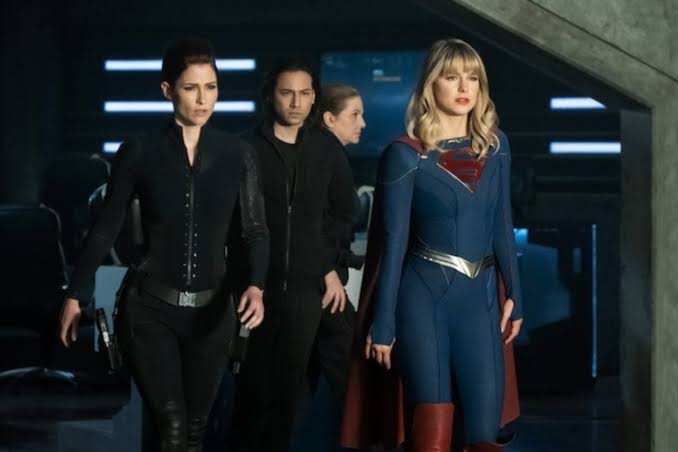 Benoist addressed the show's end in a post on social media which said…
"To say it has been an honour portraying this iconic character would be a massive understatement. Seeing the incredible impact the show has had on young girls around the world has always left me humbled and speechless."
"She's had that impact on me, too. She's taught me strength I didn't know I had, to find hope in the darkest of places, and that we are stronger when we're united. What she stands for pushes all of us to be better. She has changed my life for the better, and I'm forever grateful."
"I'm so excited that we get to plan our conclusion to this amazing journey, and I cannot wait for you to see what we have in store. I promise we're going to make it one helluva final season."
Season six will see Benoist star alongside Chyler Leigh, Katie McGrath, Jesse Rath, Nicole Maines, Azie Tesfai, Andrea Brooks, Julie Gonzalo, Staz Nair and David Harewood – with special guest star Jon Cryer.
The final season of Supergirl consists of 20 episodes and will premiere on the CW Network in 2021.